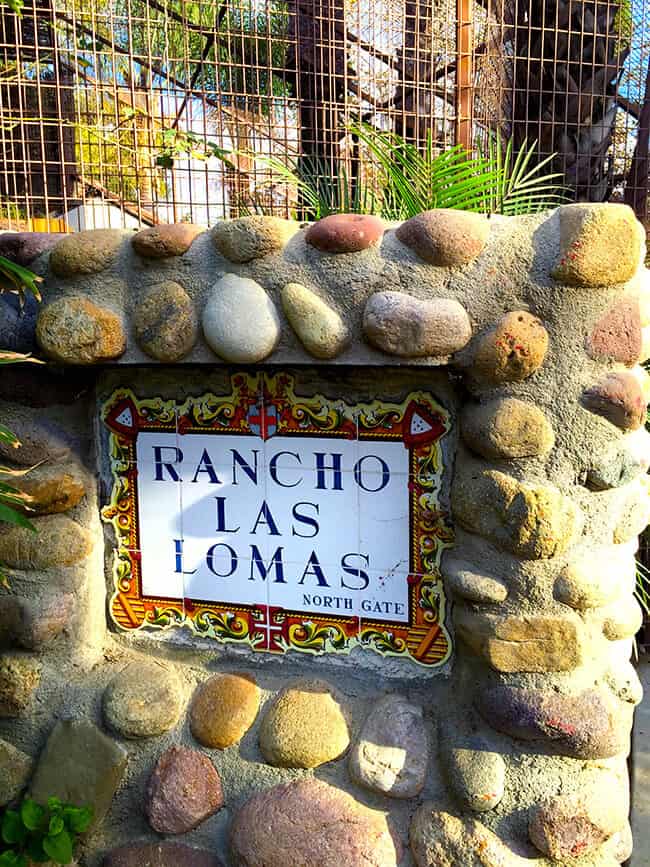 For the past couple years, our family has been going to the Rancho Wildlife Foundation's annual Christmas with the Critters event. It's a tradition of ours and a fun Christmas activity for Orange County families that is also a fundraiser for the Foundation. we've always had such a nice time, especially because it's so beautiful at Rancho Las Lomas – a spectacular private resort and zoological garden in Orange County. It's hidden away in the foothills and is used for weddings, film and photo shoots, and special events.
Christmas with the Critters is happening this weekend, and we are excited to enjoy a festive day at the Rancho Wildlife Foundation. there will be a visit from Santa, bounce houses, crafts, live holiday musical performances, and more! the resident exotic animals will also be open their Christmas presents, including a Bengal tiger, zebras, African servals and other beautiful animals. I wanted to share some of the photos from the last year...it was so beautiful and made for the perfect afternoon.
Mmmmm....pasta! Lunch is included with purchase of entrance tickets, and Vann couldn't get enough.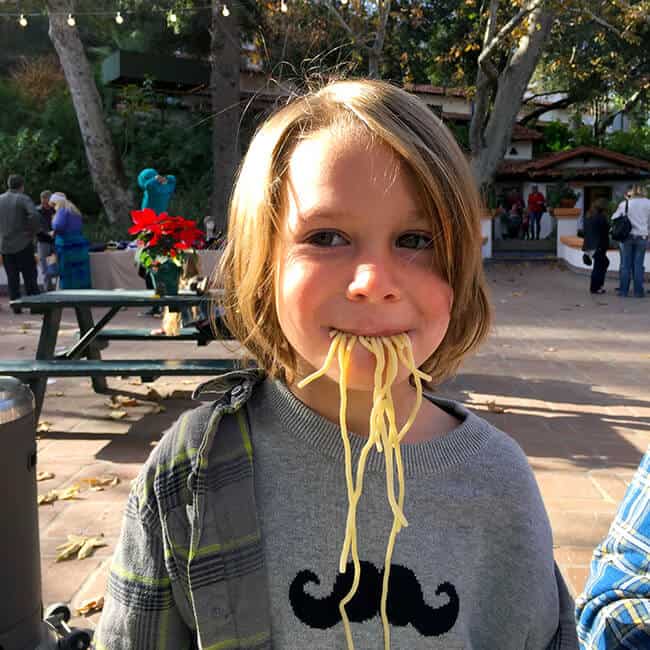 The boys also got to decorate cookies...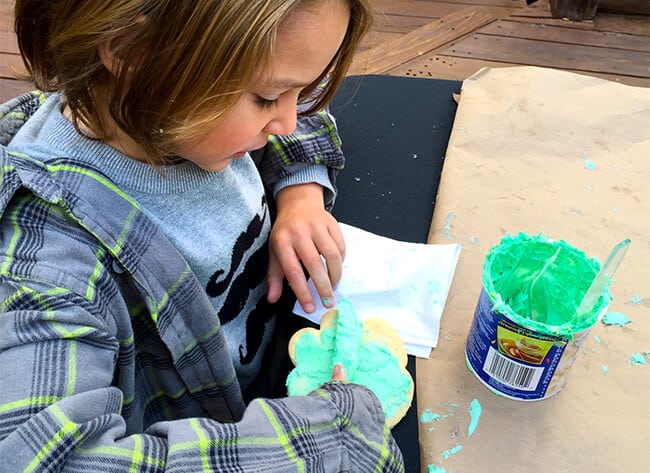 and meet Santa Claus!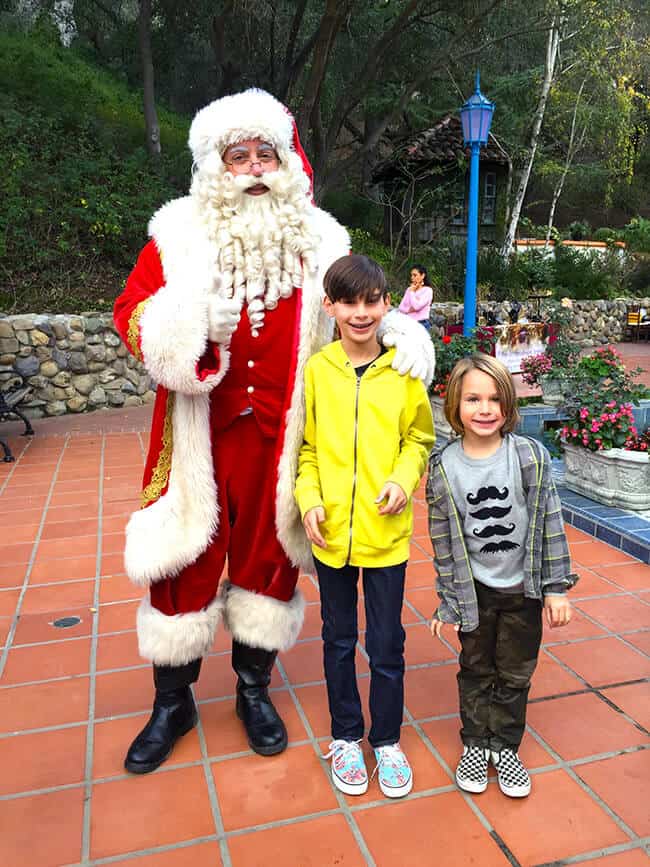 Visiting the animals is the best part. my boys LOVE animals, so this is a big treat to be so close to the animals.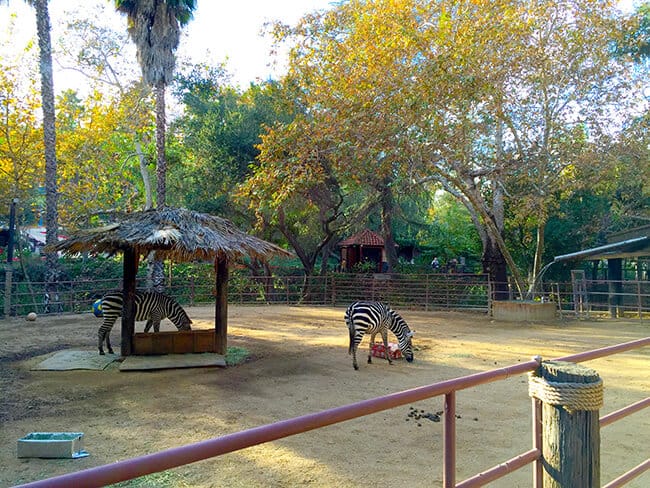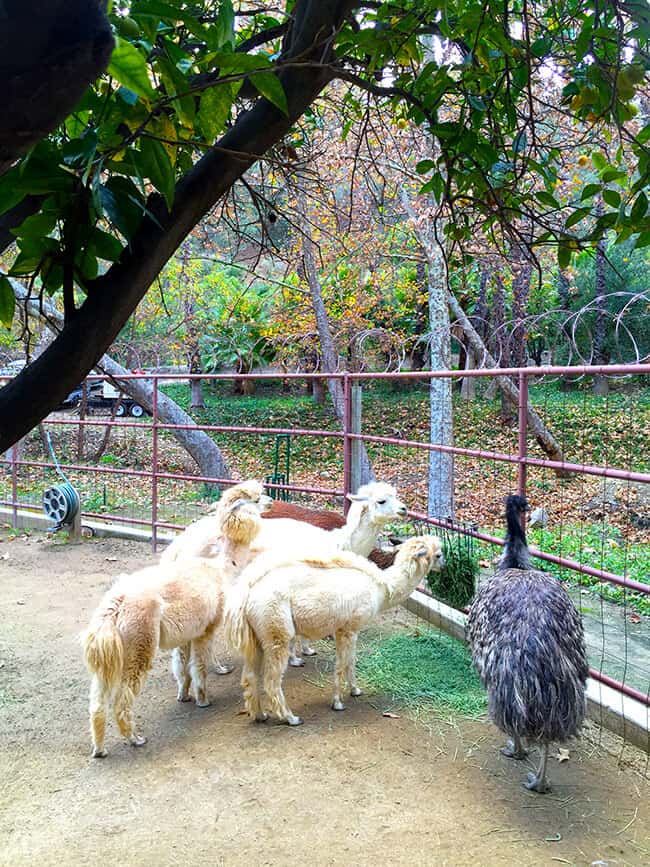 There is a white tiger that lives on the premises, if you look carefully, you can see him.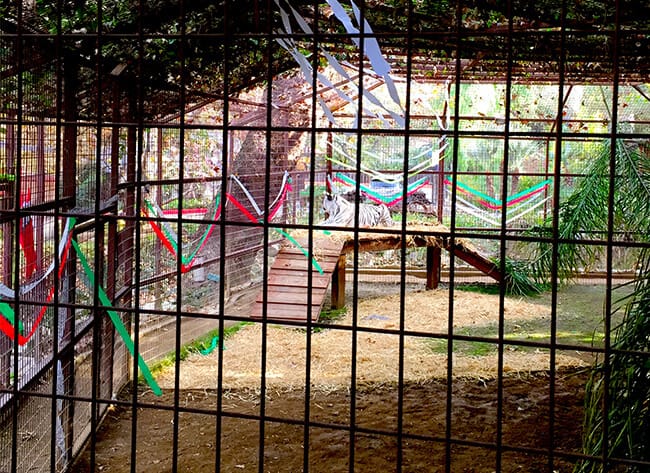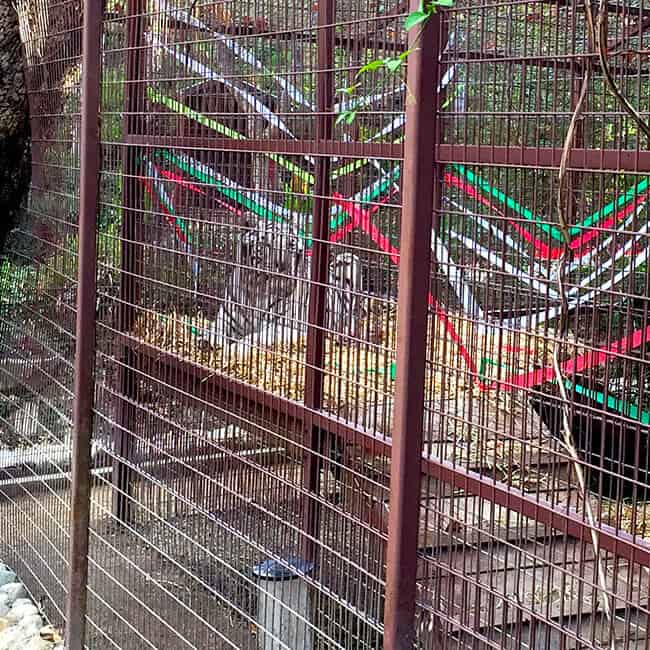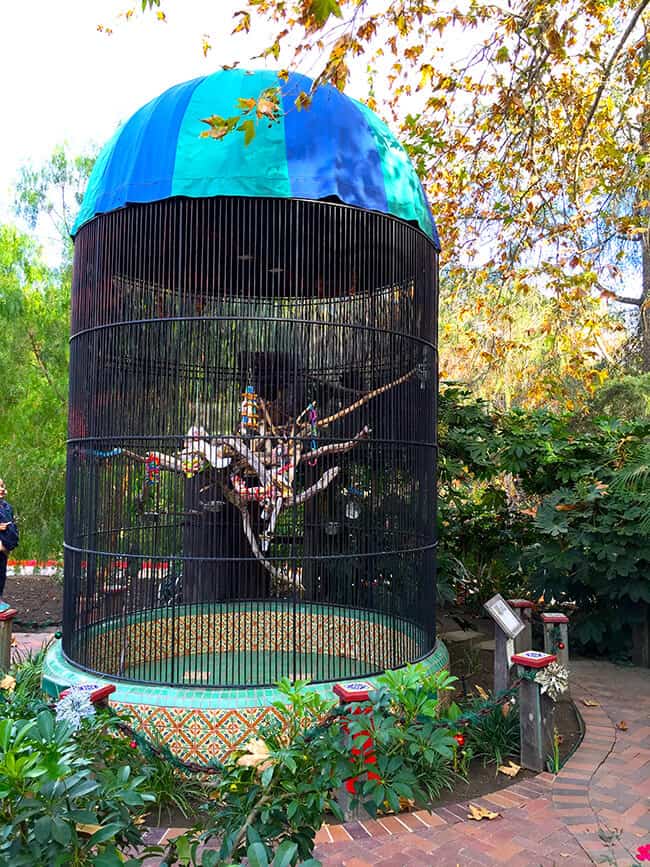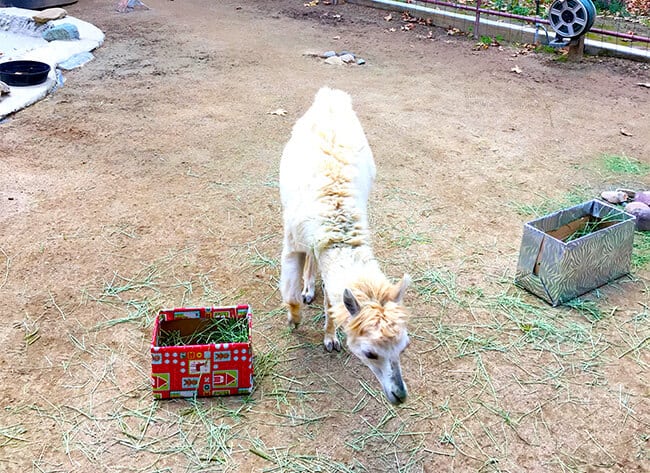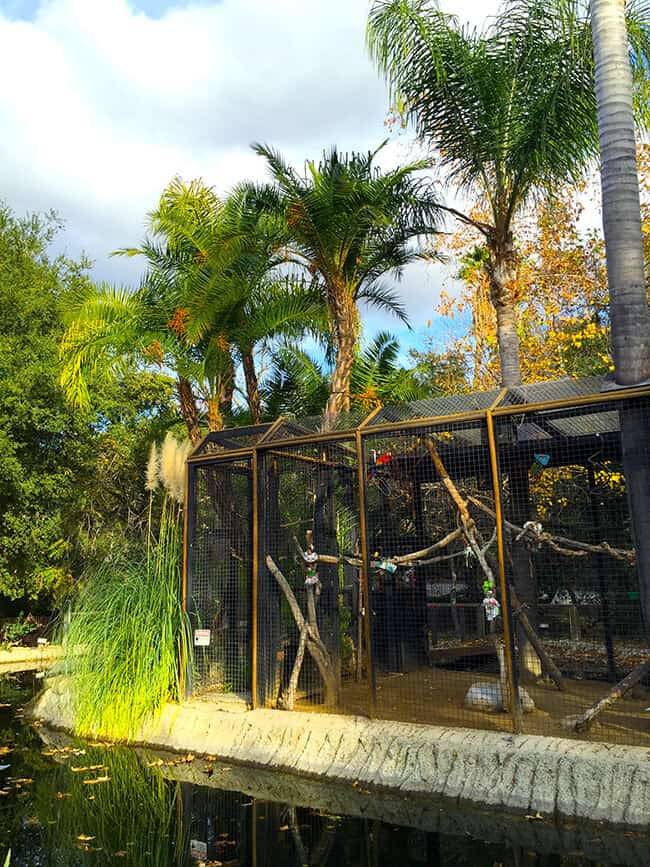 we spent the afternoon, walking around the resort, enjoying the beautiful scenery, checking out the vendors, and enjoying festive music. there are a lot of fun features including an old fashioned telephone booth, swings and fountains.the best thing that happened, was that my husband and i won one of the silent auction prizes we bid on – a two night stay at the resort with an animal feeding experience. we can't wait to use it this month.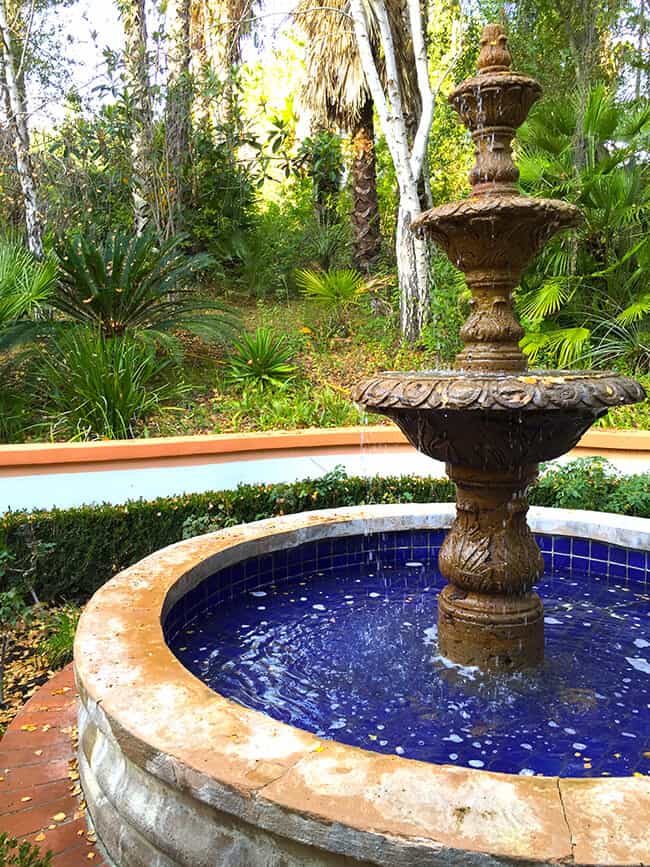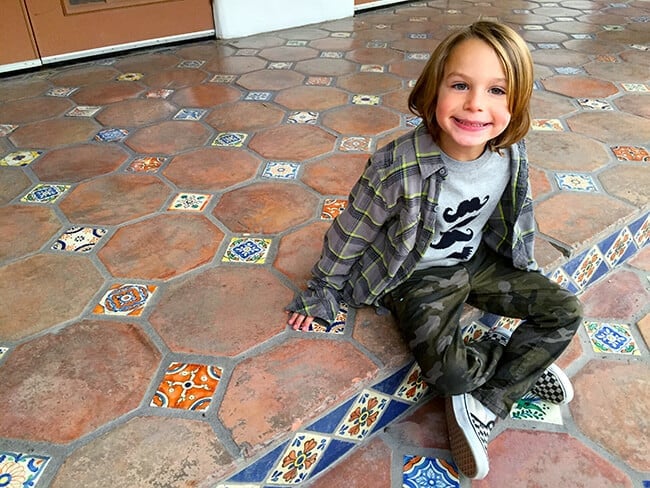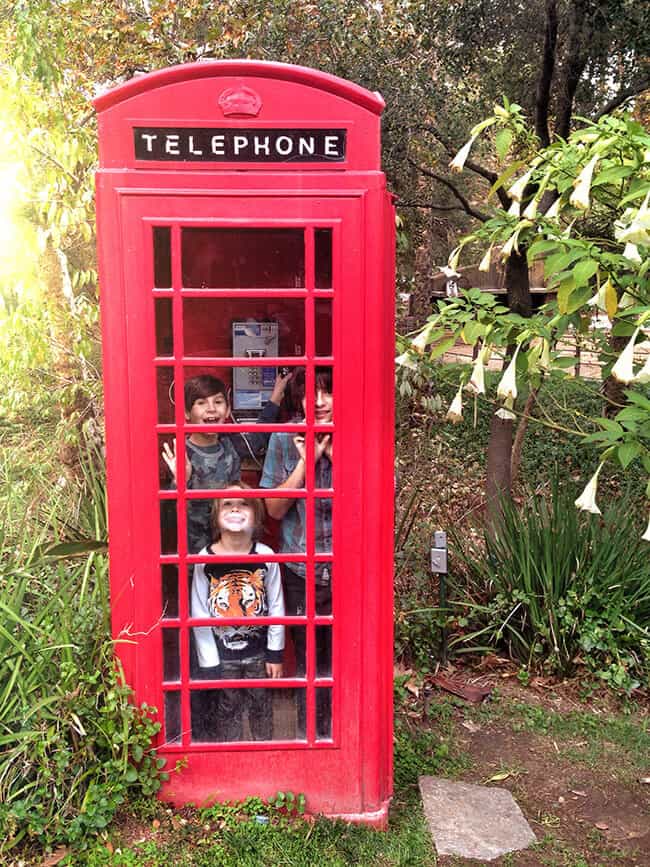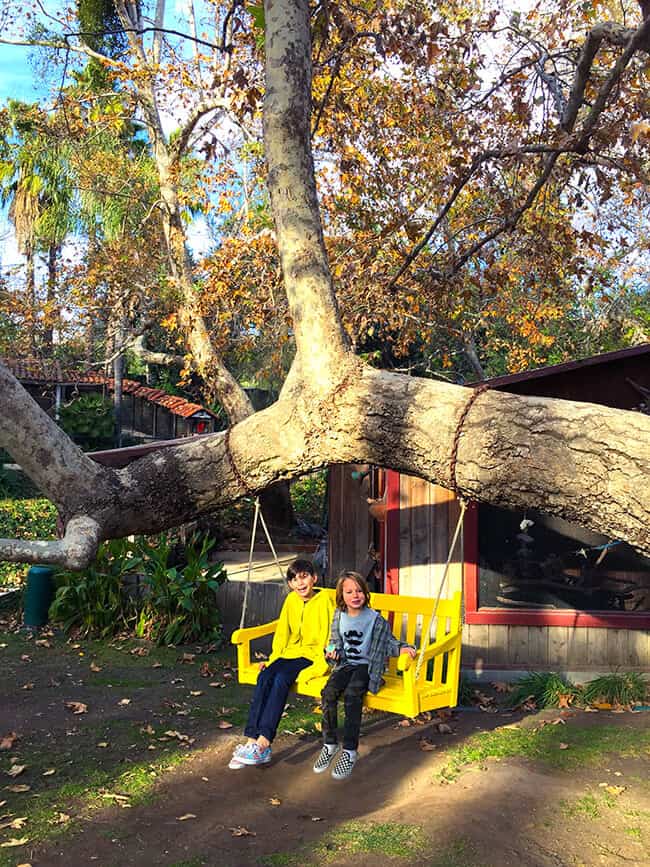 if you want to attend Christmas with the Critters, it's all happening this Sunday December 8, 2019 at 11:00am – 3:00pm.
Rancho Las Lomas
19191 Lawrence Canyon
Silverado, CA
92676;
949-589-7900 info@ranchowildlife.org || www.ranchowildlife.org
Valet parking is required $8.00 per car.