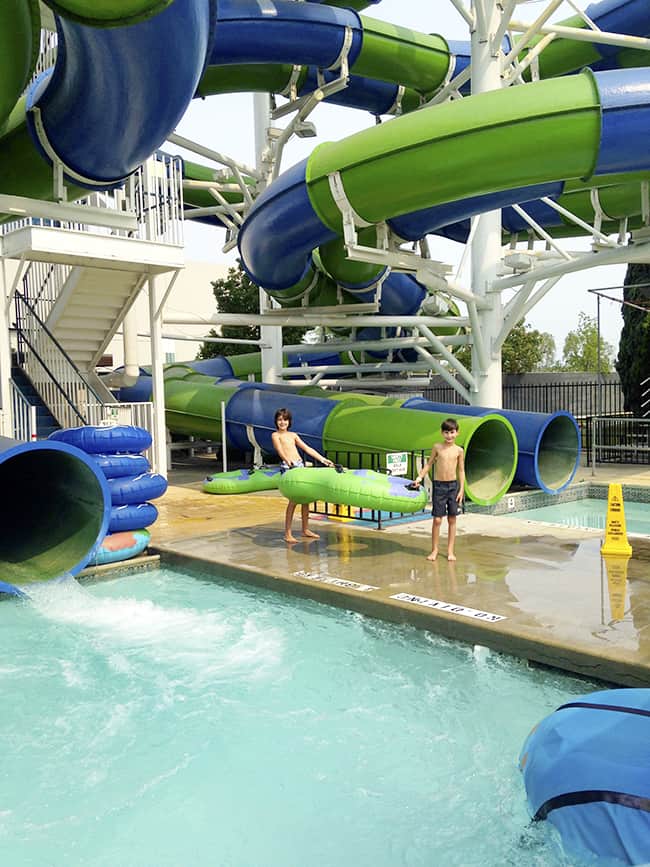 (The Camelot Golfland Waterslides are currently permanently closed as of 2022.) With summer coming to the end, and I running out of ideas on how to entertain the kiddies, I decided we needed to get out of the house and try something new. I've been wanting to take my kids to the Camelot Golfland Water Slides for years, but i have been waiting for the oldest to be tall enough, and brave enough to go on them, and it just never fit into our schedules. last we we finally made it over to the water slides and I am so glad we did!
The Water Slides are located on the gold course of Camelot Golfland. You can purchase tickets at the golf rentals for only $8.50 for all-day or $5.50 after 3pm. we arrived at 3 o'clock because I knew it would be less crowded in the afternoon, I wasn't sure how long the kids would ride the slides, and $5.50 is an awesome  deal.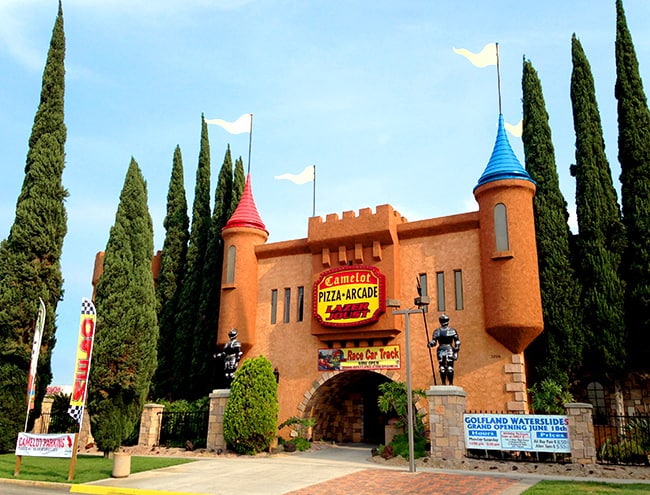 I actually used to be a lifeguard for 3 years at these watersides when i was in high school, so it was kind of sentimental to finally take my boys. the slide area is a little run down now, but there are bleachers to sit and watch the sliders, picnic tables if you bring food, and lifeguards there watching the pools at all times. so it is still a great family activity.
to slide down the water slides, you need a tube. you can choose a double or a single tube, and you have to carry it up to the top of the slides! climbing to the top is the scariest part...the slides are actually pretty mild and not scary at all. Vann, my youngest was to short to ride them yet, as you have to be 42" to ride. you don't have to know how to swim though, because they allow lifejackets. they even provide them if you need one.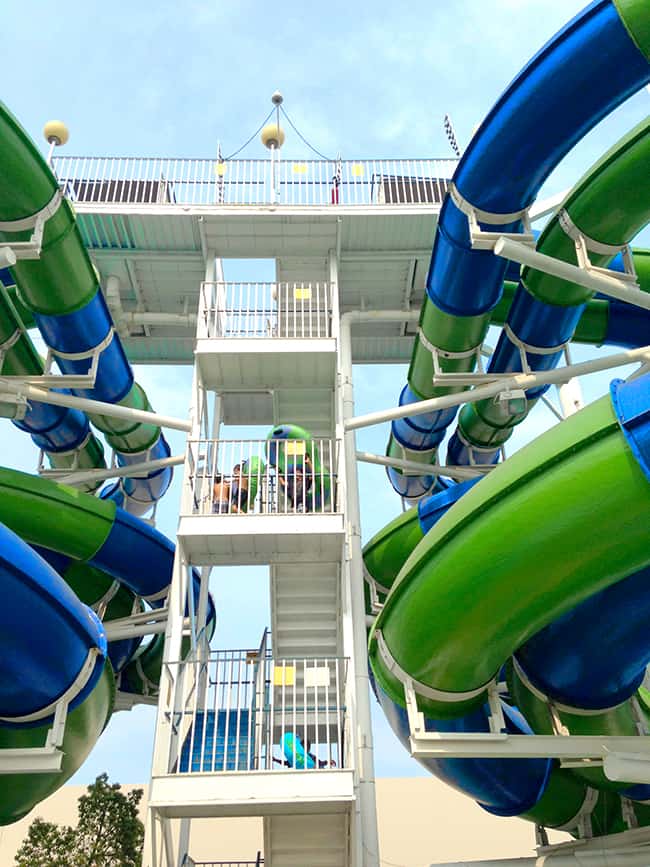 it ended up being the perfect afternoon activity and the boys had so much fun with the friends we invited to come with us.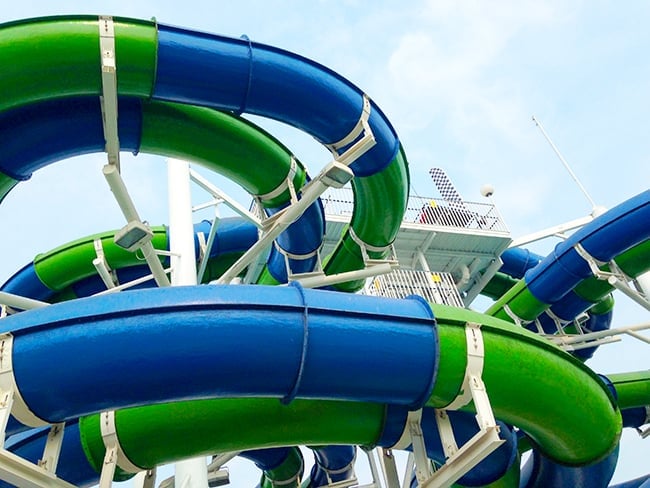 we spent two hours riding the slides and that was the perfect amount of time. we were practically the only ones there, so they went down at least 20 times.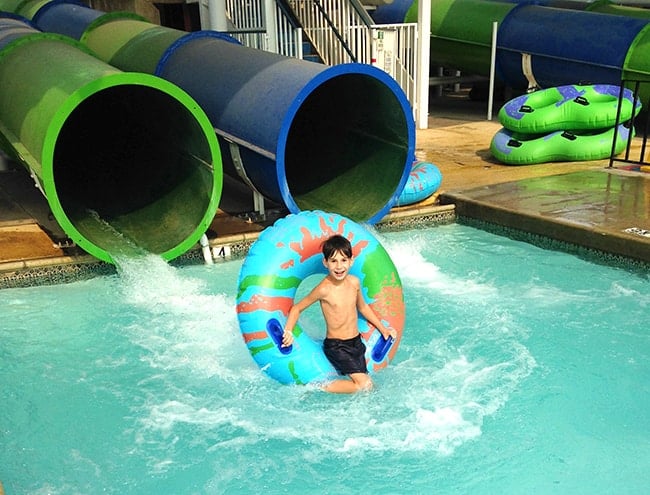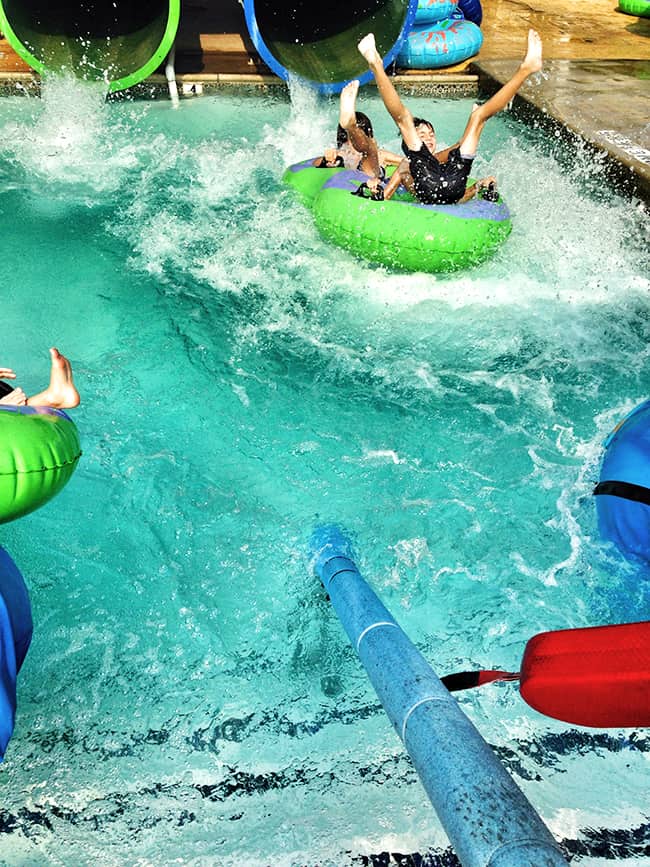 i am so glad we finally got over to the Camelot Water Slides! hopefully we can go one more time this summer.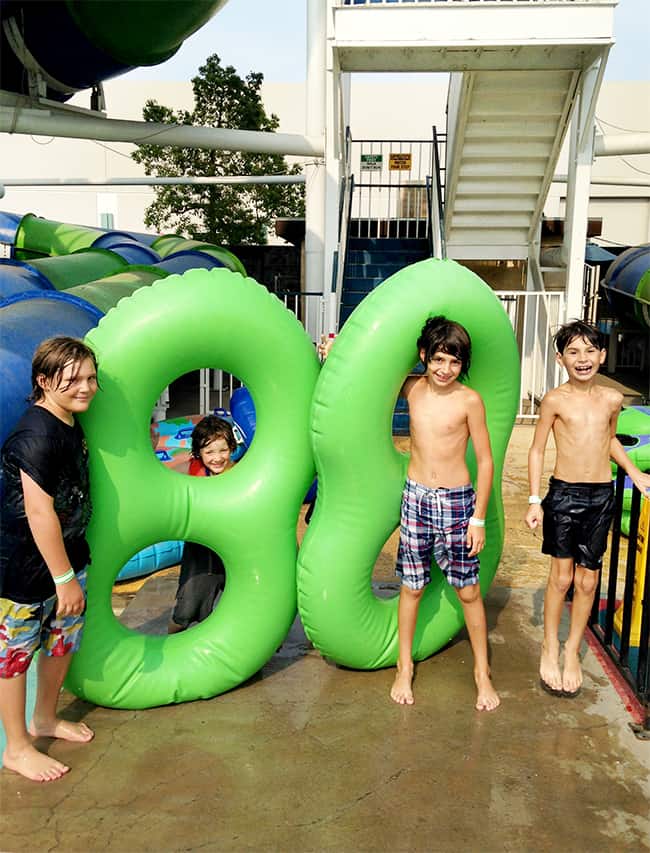 Camelot Waterslide tips
• after 3:00 pm you can ride for only $5.50
• you can grab food inside the castle and enjoy it on the picnic benches located behind the slides.
• you must be 42" to ride
• life jackets are available
• water slides are open during summer through to Labor day
• kids and adults can ride