the second annual Knott's Berry Bloom returns to Knott's Berry Farm this spring season with larger than life displays of beautiful spring colors and interactive family-friendly activities. we just loved Knott's Berry Bloom last year, especially the decorations and Beagle Easter Egg Hunt.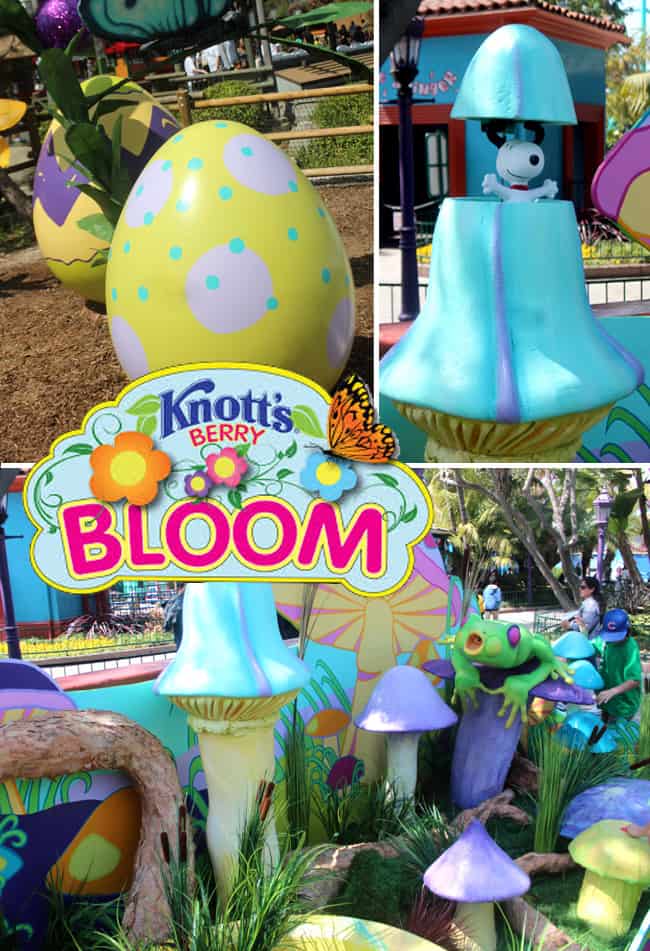 this year it's all about the boysenberries! new for 2014, Knott's is celebrating the nostalgic history of Knott's roots (literally!) with an inaugural Ghost Town Boysenberry Festival. at the festival, guests can wine, dine, and buy boysenberry inspired products throughout the windings streets of the Old West. Cordelia Knott's Original Roadside Boysenberry Stand will be recreated for the special event, from which guests can purchase authentic boysenberry plants and preserves.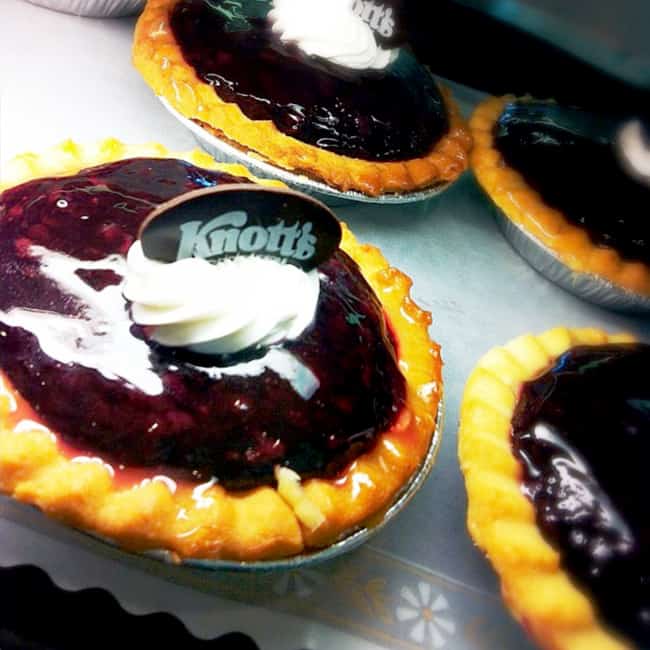 guests will find a variety of boysenberry inspired gourmet food and wine offerings inside Wilderness Dance Hall. towering sculpted topiaries provide shade during warm April days and twinkle brighter than stars at night. Ghost Town will be filled with the aroma of ribs, chicken, and other charbroiled treats smothered with boysenberry glaze and cooked on open-air barbecues.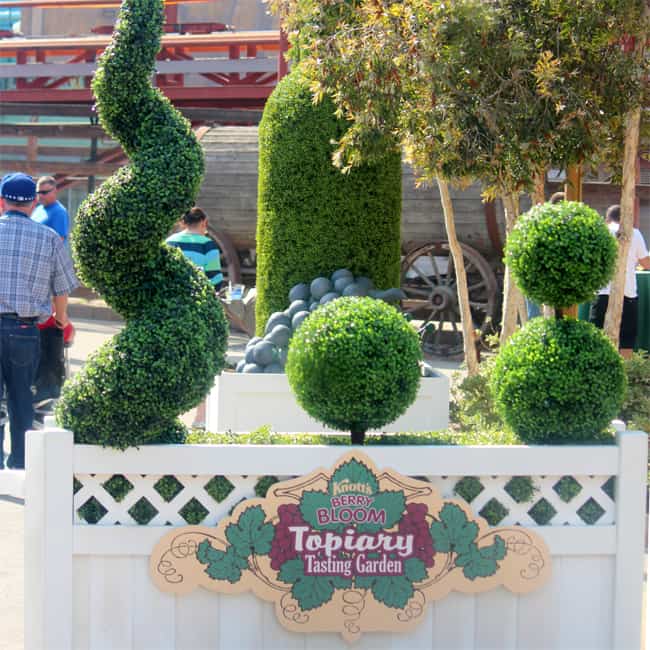 local artists will be selling boysenberry inspired items, and on School House Road, you can try your hand at western themed games with a boysenberry twist! daily boysenberry pie eating contests will take place in front of the Birdcage Theater, and in Ghost Town, you can watch demonstrations including jarring homemade jam, blacksmithing, and cooking homemade boysenberry glazes. watch out for bandits hankerin' to steal a piece of boysenberry pie. at sundown, things may get krazy when Krazy Kirk and the Hillbillies mount their toe tap pin', knee-slappin', gut-bustin' country comedy show in front of the Birdcage Theater.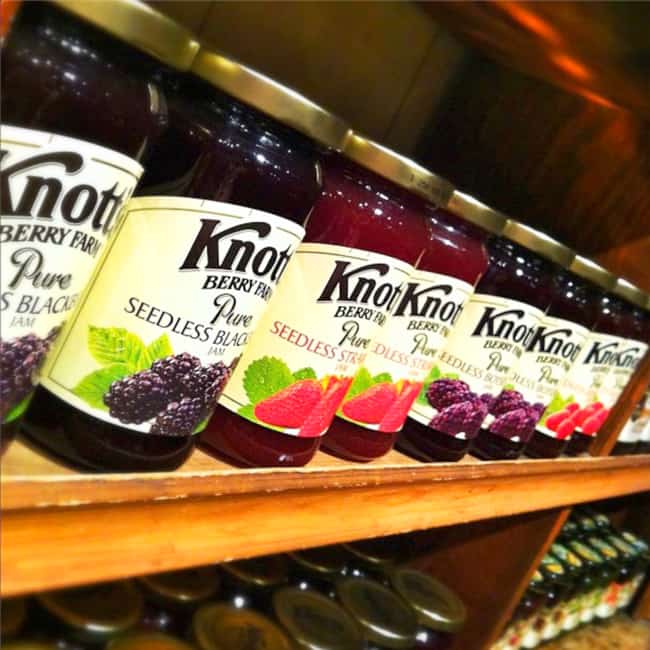 near the boardwalk, you will find more family fun with shuffle board, giant tic tac toe, bowling, and more at Big Boardwalk Games. Sally and Peppermint Patty might even come out to play, challenging park guests to some friendly competition.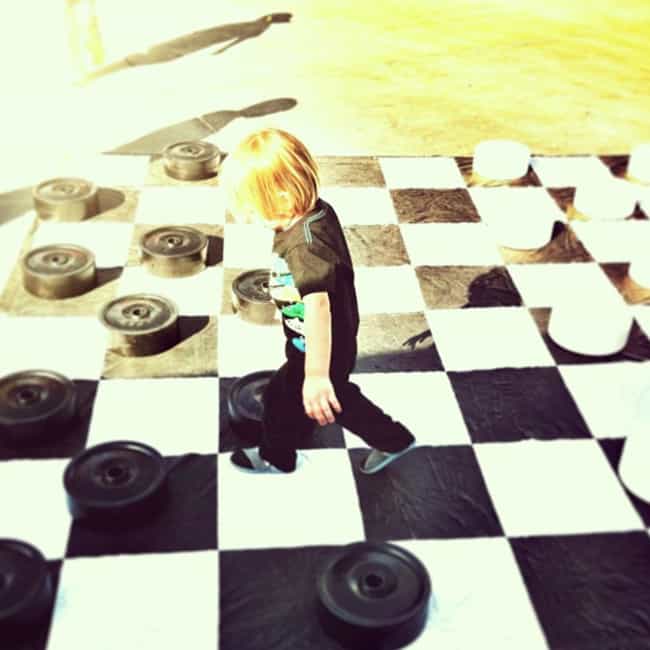 in Camp Snoopy, the Search for the Easter Beagle returns this year as the Easter Beagle's ENORMOUS Egg Hunt. all five Easter Beagle locations will be prize locations for kids 3-11 years old who are on the hunt for spring time fun. the path will lead explorers to a grand finale meet and greet location with Snoopy in an area of Camp Snoopy created just for this attraction!
plus, don't miss the all new musical revue in the Camp Snoopy Theatre, "Flower Power" will showcase the Peanuts pals singing, dancing, and celebrating springtime. little ones may even be invited on stage to celebrate with them!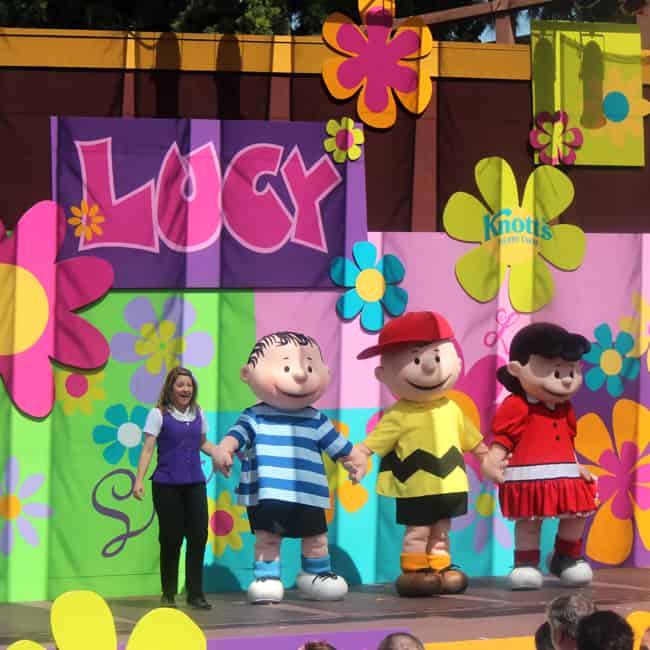 we can't wait to go back this year, Knott's Berry Farm is too much fun. we just love Knott's Berry Bloom. i am sure your family will too.
"The opinions in this article are my own. I do not work for, or with, any brand mentioned in this article, nor do I have any official relationship with them.  I have a relationship with GigaSavvy, for whom I create original editorial content. I received media tickets to review the park."