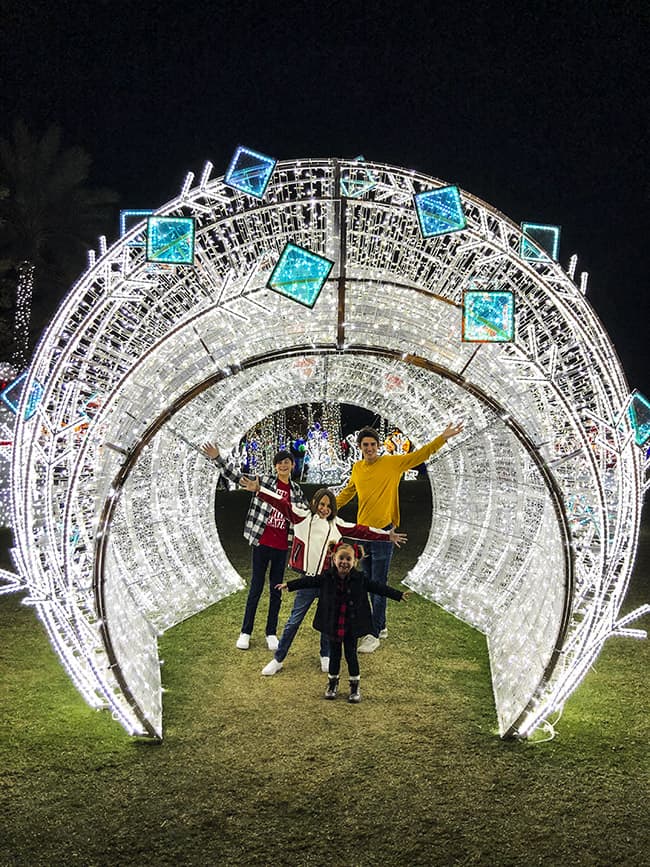 This week we went to the Amaze Light Festival at SilverLakes sports park in Norco. It's one of Southern California's Christmas light festivals that is full of Instagrammable photo opts and millions of twinkling lights to enjoy this holiday season. We had no idea what to expect because this is the first year the Amaze Light Festival has come to Southern California. We were excited to check it out!
Be sure to read to the end for a GIVEAWAY!!!!!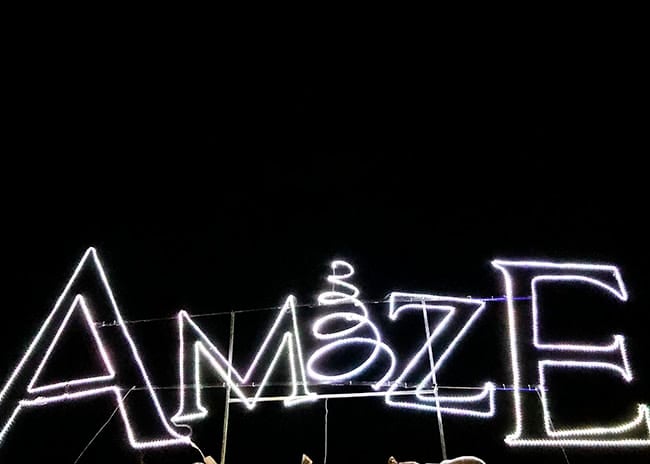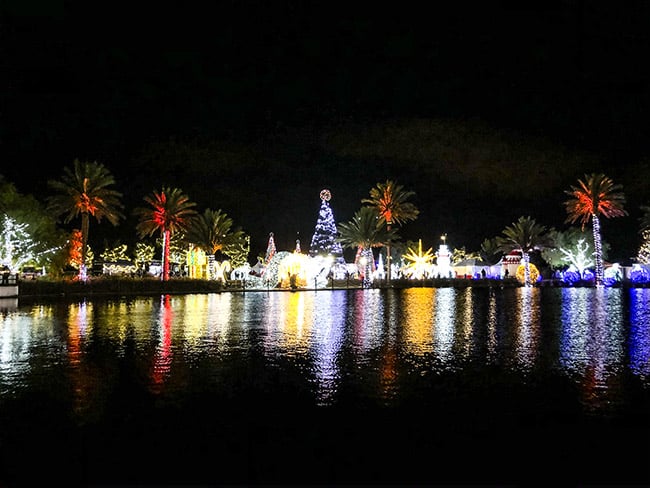 What is the Amaze Light Festival?
The Amaze Light Festival features over 1,500,000 lights that decorate holiday displays...some standing at over 30ft tall! There are teddy bears, presents, ornaments, sleighs and even a 56ft light show tree. Each hour there is an immersive light show where the lights twinkle all over the place...which makes a more magical amazement for those of all ages.
You will want to dress warmly or bring a jacket and a hat. It was a bit breezy and we got a little cold. The great thing is that there are space heaters. So you can warm up at those too. You can also bring your stroller in for small kids. You will want to bring one if your little kids don't like to walk distances.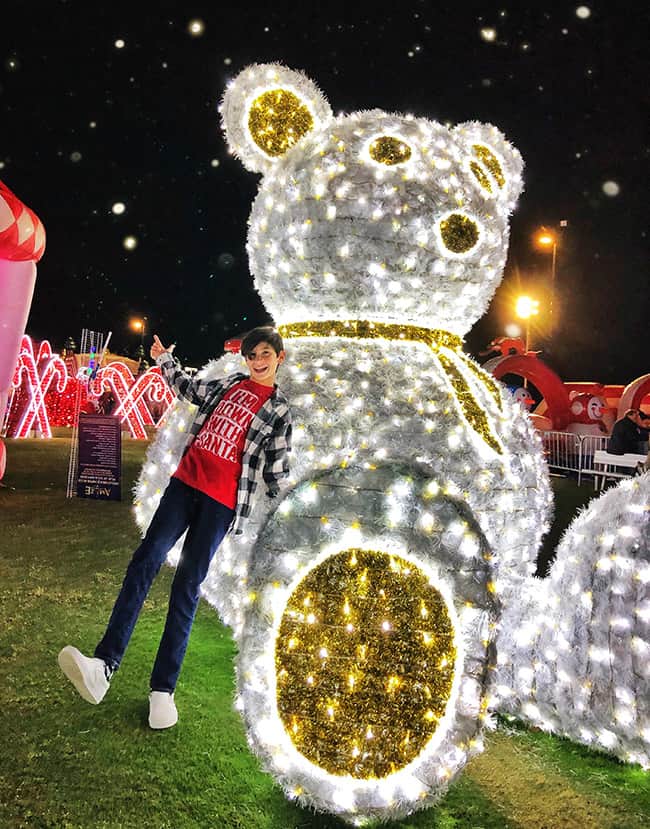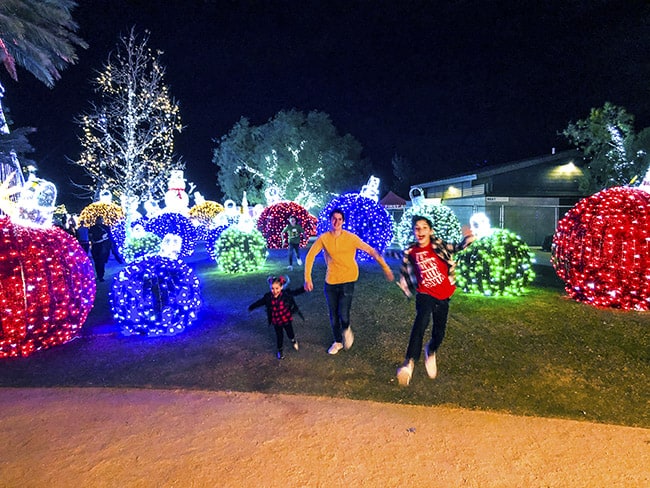 We had a relaxed and chill night walking around with the kids and enjoying all the different areas of light displays and listening to the Christmas music. What made it really nice, is that all the kids were so good! They were happy just walking around and checking everything out. We especially liked that there were different areas to enjoy – such as writing letters to Santa, ice skating, Christmas inflatables, and shops. There are definitely lots of photos opps like this 100ft walk through light tunnel...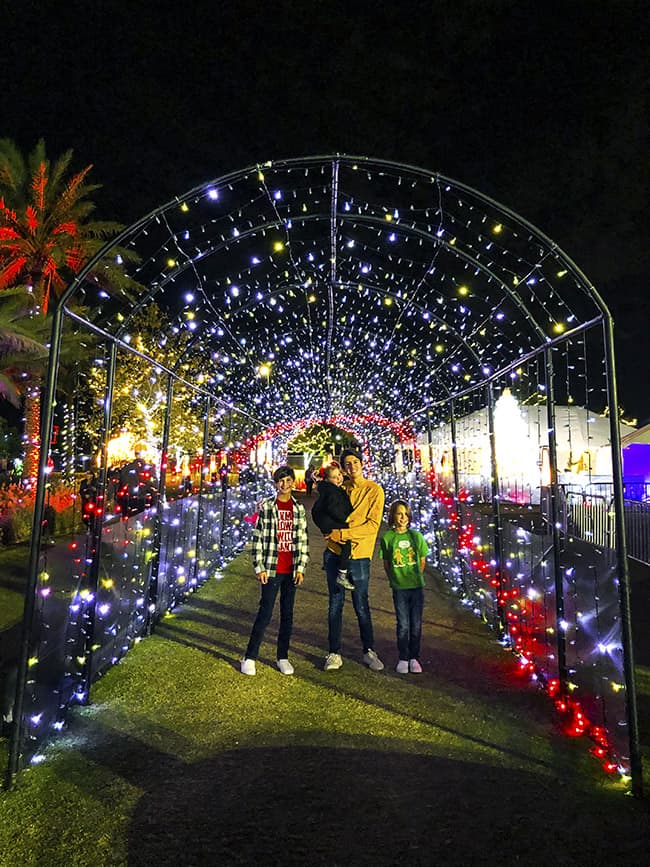 this life-sized light up sleigh...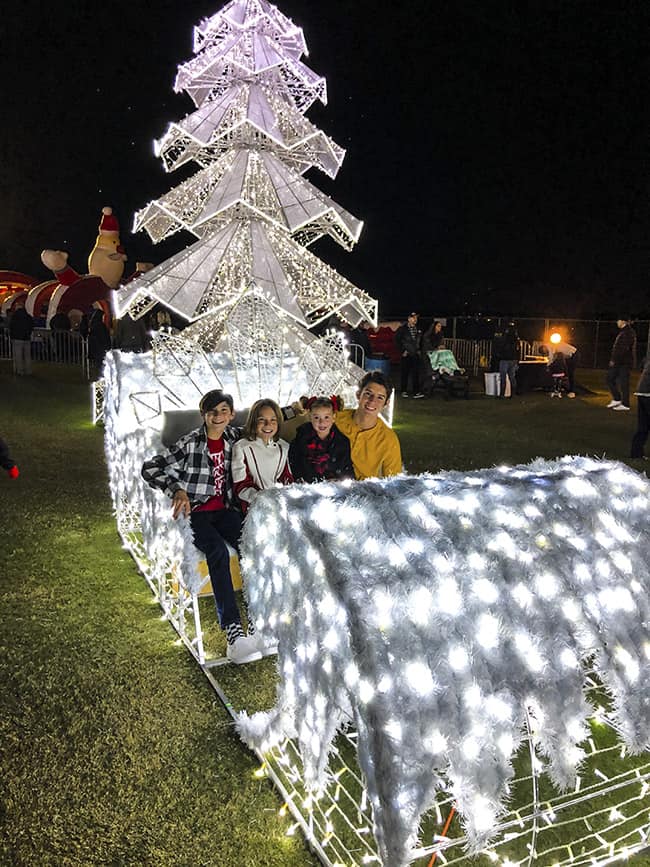 and this gigantic star ornament!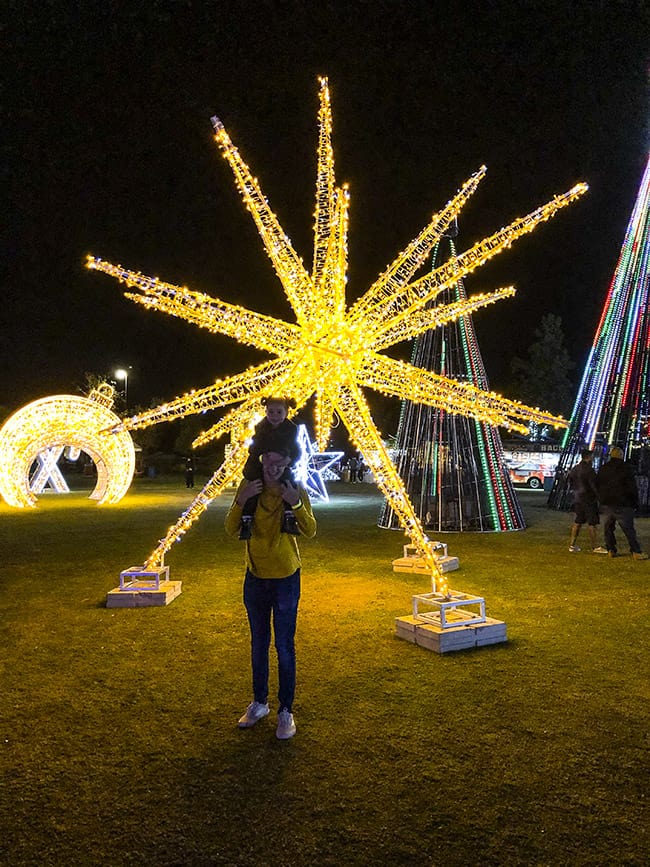 You can write letters to Santa, which include this really cute printed letter paper. They also provide you with crayons. Once you are done writing the letter, they seal it with a very nice sticker and you can put it in the big red mailbox.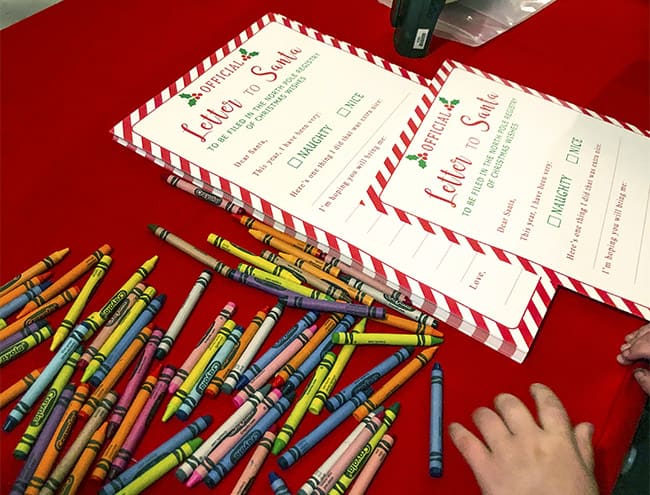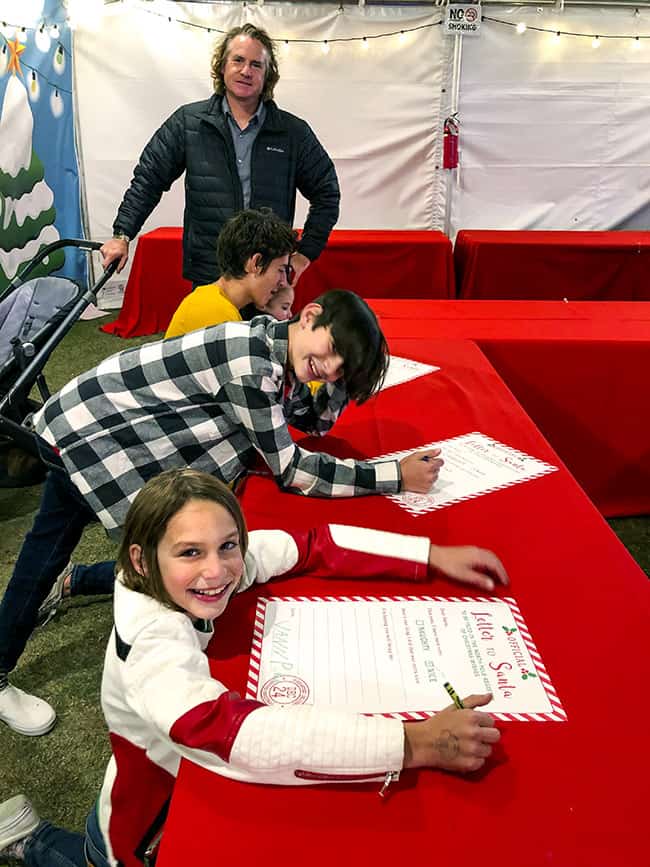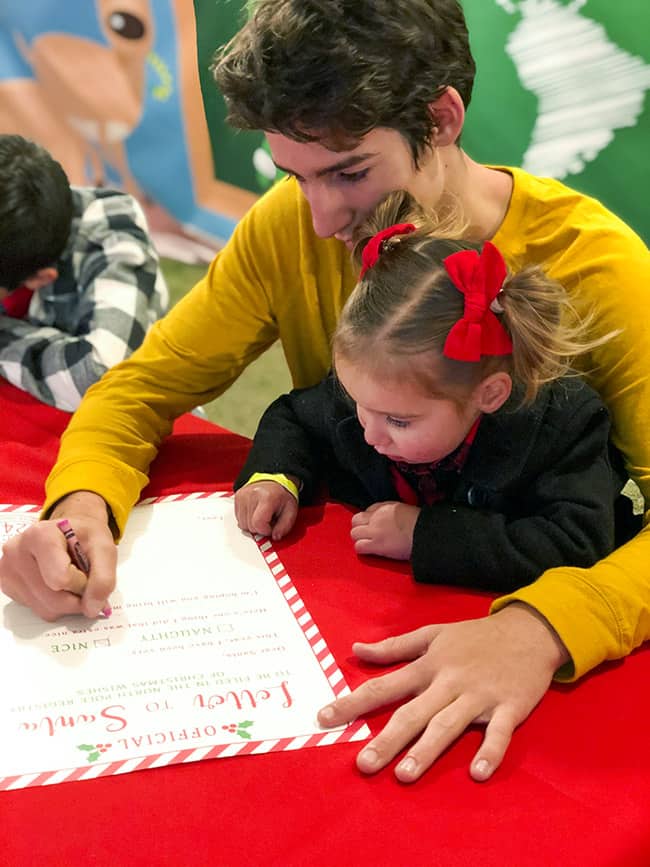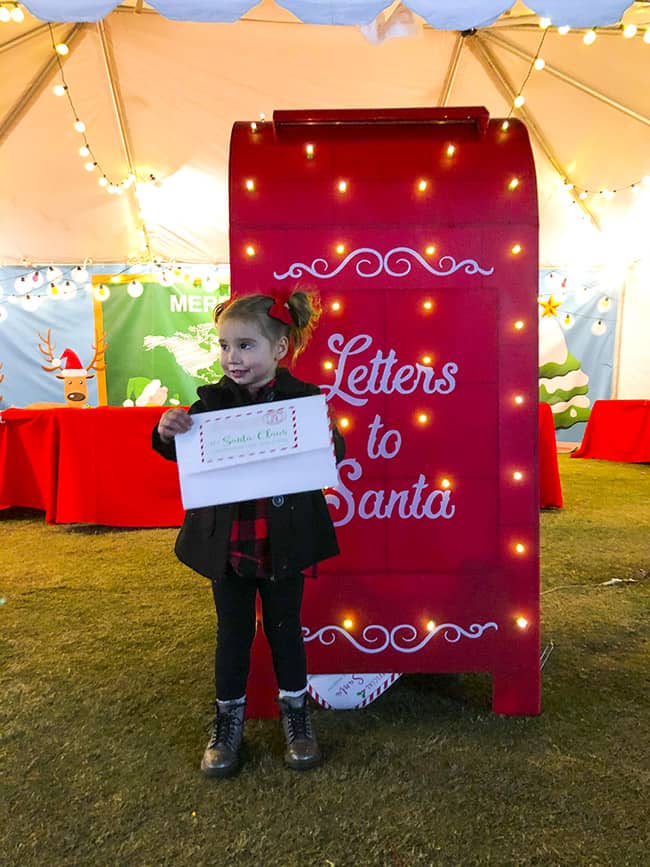 If you get hungry during the Amaze Light Festival or want to get a drink or treat, there are food trucks, food booths and also a bar to purchase food items and drinks at. I saw people eating yummy kettle corn and Christmas goodies.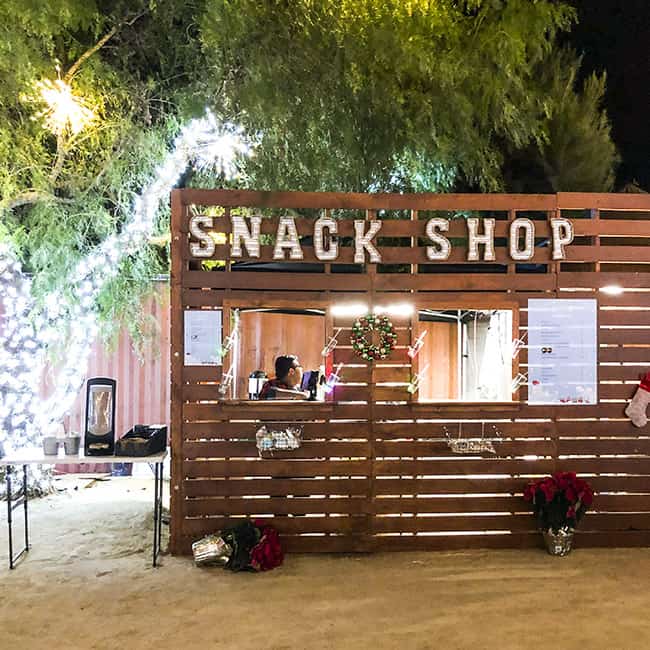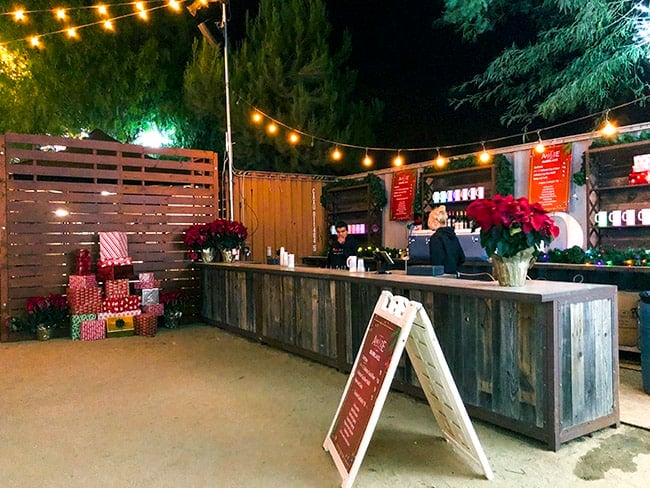 We thought the 56 foot tree was really awesome and the boys danced to the music. The lights on all of the trees were choreographed to light up with different colors and patterns wo the music!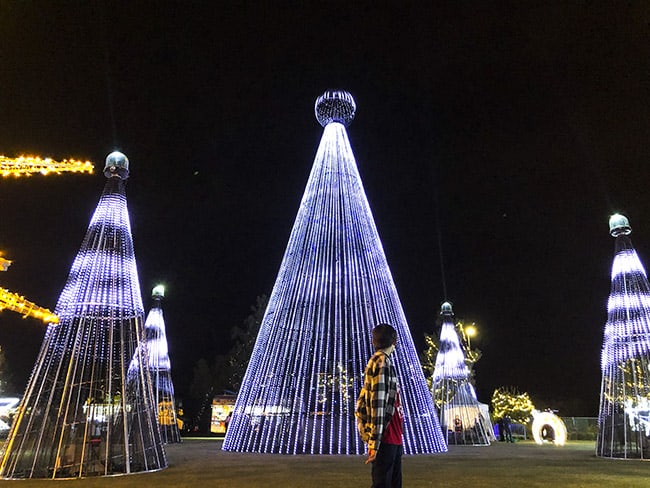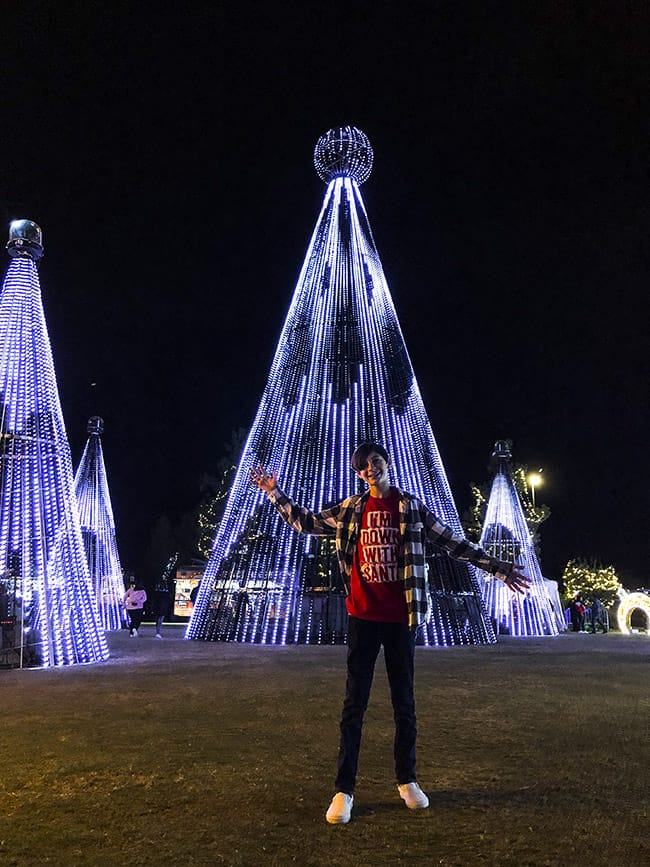 Of course, one of my kids favorite things to do at the Amaze Light Festival was go on the two gigantic Christmas obstacle courses. They were really cool! Each of them were a different inflatable obstacle course with different slides and Christmas blow ups. They are included with the price of admission, you just need to sign a waiver of liability. All ages can enjoy these, and the is even a smaller one for the toddlers to enjoy.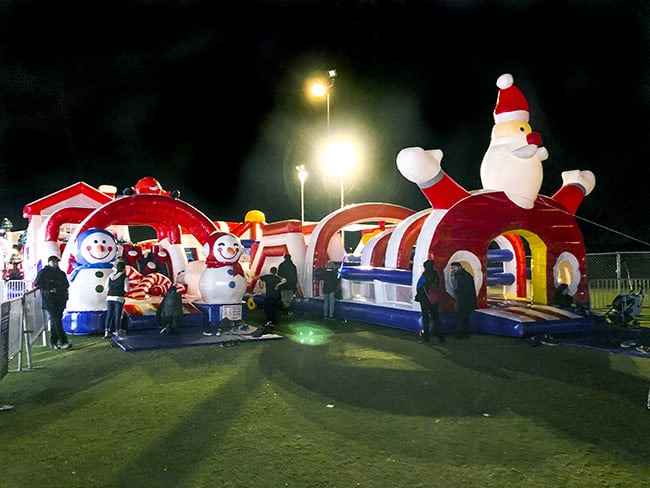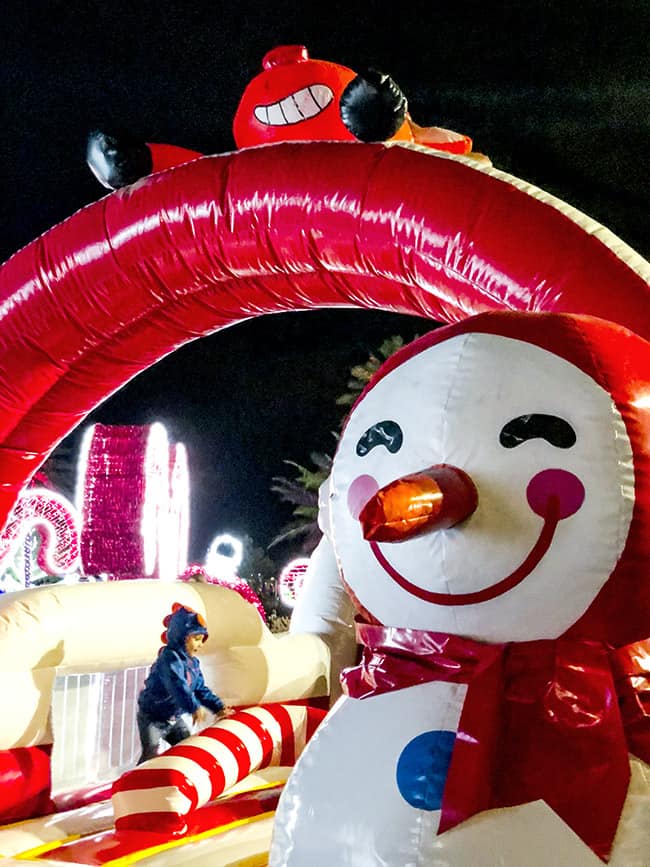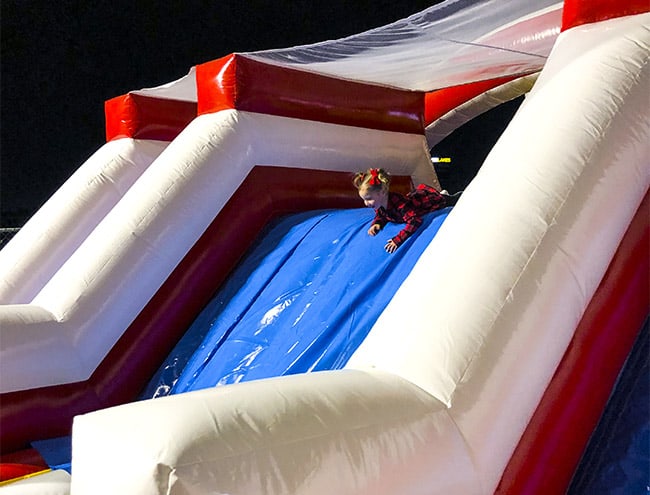 We actually visited the Christmas inflatable area twice. Once near the beginning of our visit, and once at the end. The kids were having so much fun and it was hilarious watching them run through the obstacles. It was the perfect activity to break up our time looking at lights.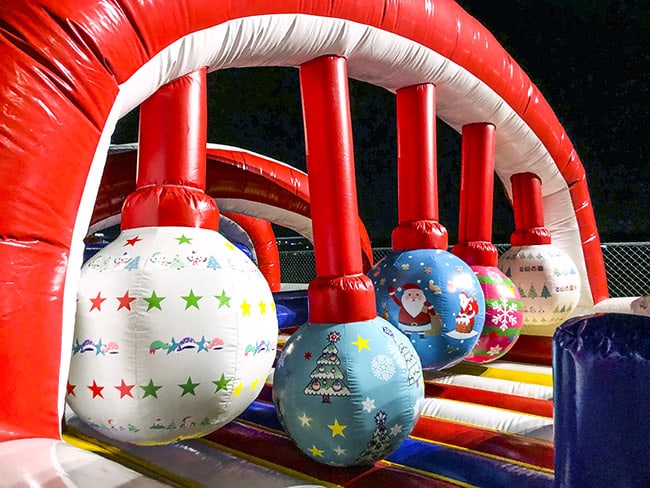 You can also "ice skate" at the Amaze Light Festival, which my kids were really excited about. It's not on real ice though. It's a synthetic laminate rink...so it's called synthetic ice skating. Which is not as easy as regular ice skating. Actually, it was pretty difficult.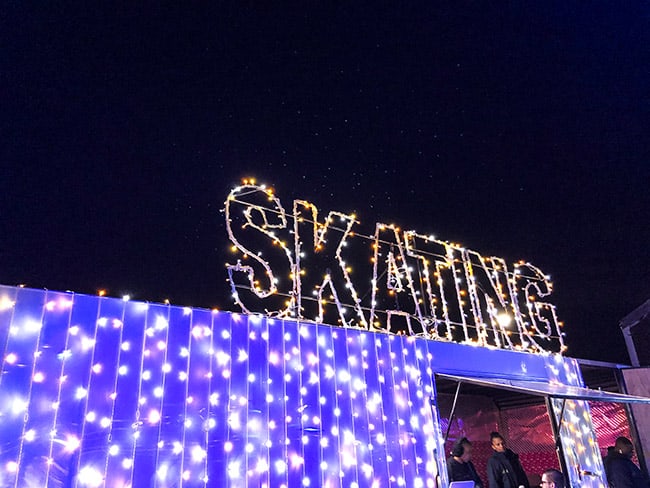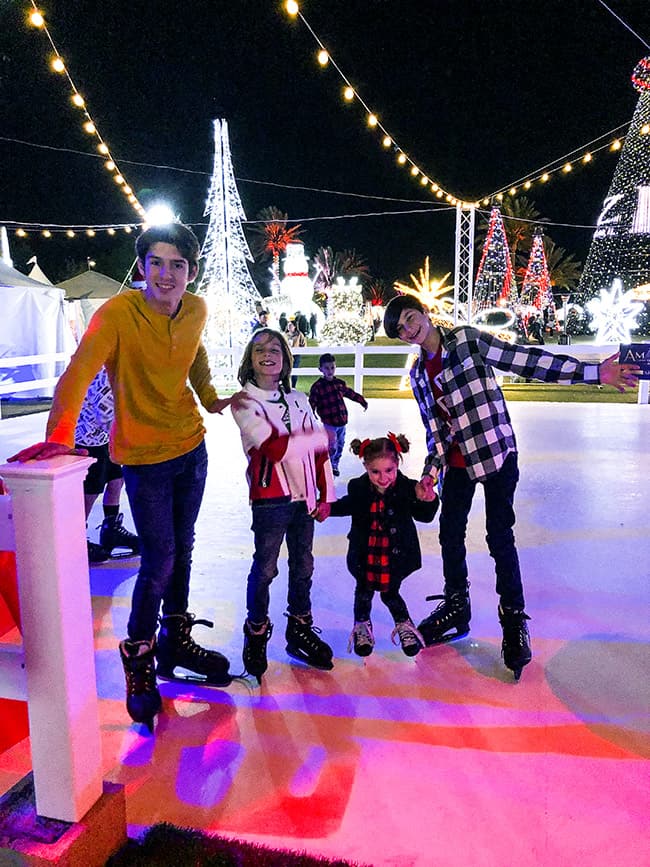 However, the kids had fun trying! And we spent a good 20 minutes trying to figure how to skate on the synthetic rink....then they were done. I don't know...real ice would have been a lot better.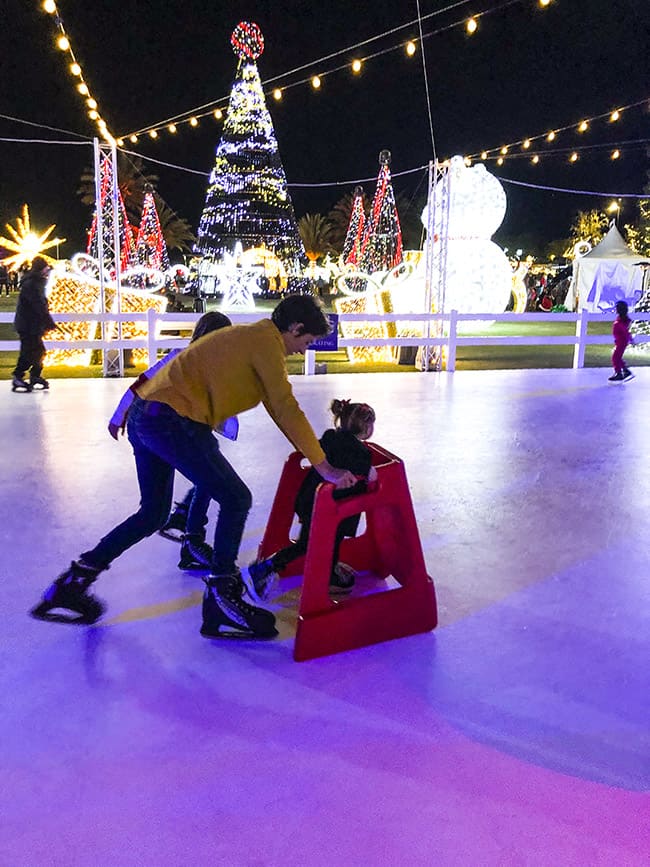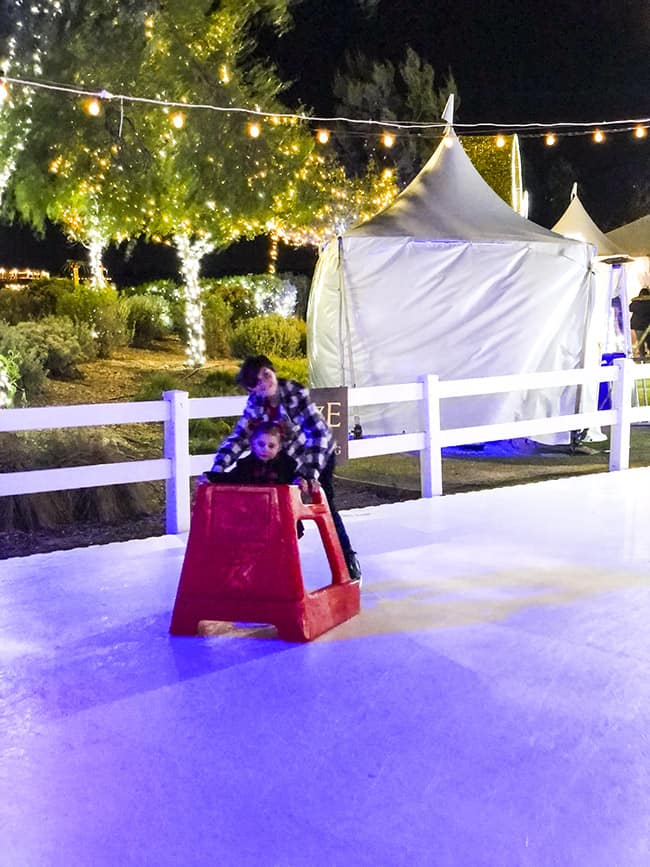 After all that "ice skating" we checked out some more light displays and also visited Santa! You are not allowed to take your own photos with Santa, but you can purchase one for $10. The line was short, so that was a plus!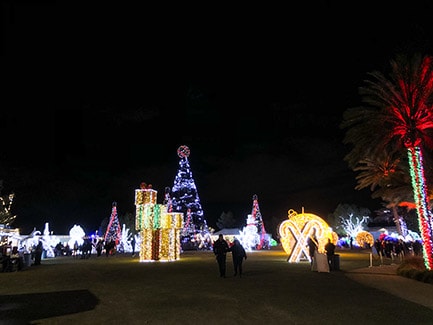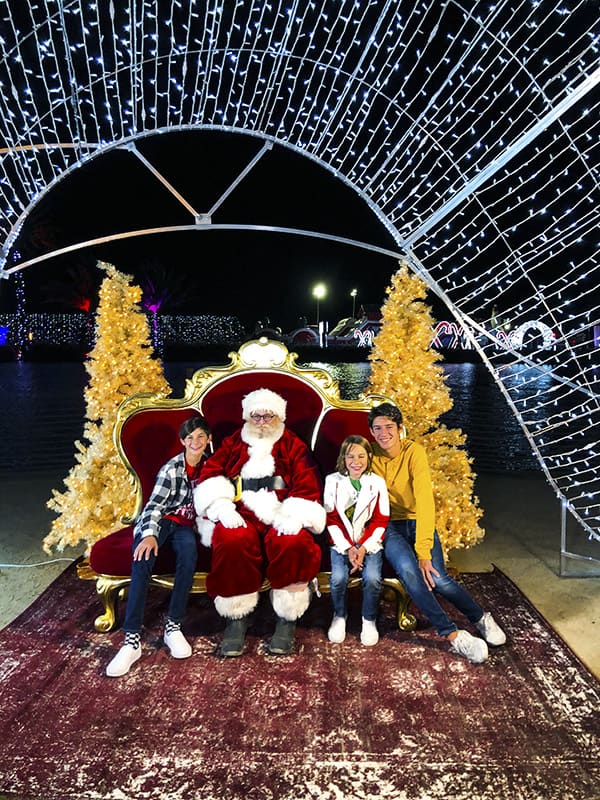 Amaze Light VIP Experience
When you purchase your tickets, you have the opportunity to upgrade to VIP. With the VIP package you can visit the VIP area to sit and relax in the comfort of a heated tent with a private bar. There are a variety of cocktails to purchase, and exclusive free-play games for your entertainment. They also have cookies, small desserts and fruit for you to eat. You get free to access all of the Amaze Light Festival attractions such as ice skating, and access to the VIP entrance line at main entrance.
We enjoyed the VIP experience, and probably would have more so if it was crowded at the Amaze Light Festival. It just happened to be a pretty chill night, so we could sit and enjoy ourselves anywhere throughout the festival. It was nice that the ice skating was included.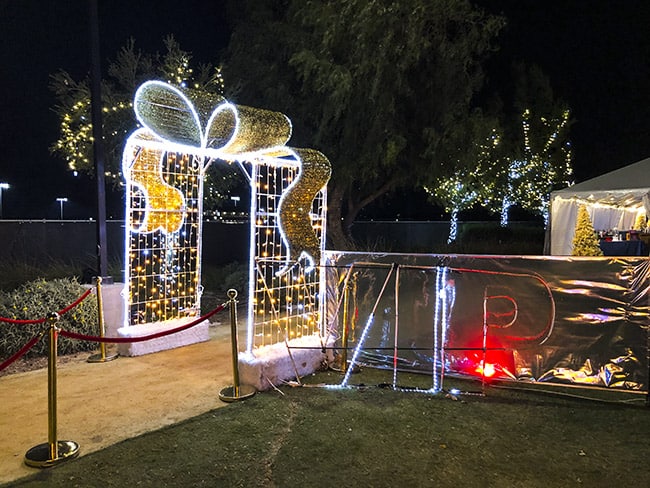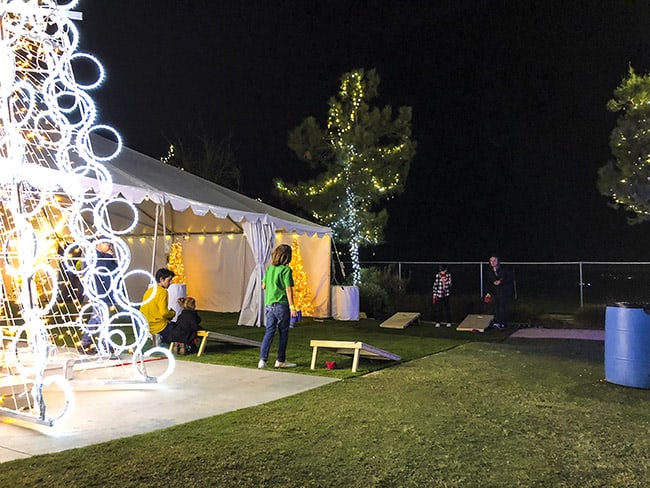 Is the Amaze Light Festival Worth It?
In my opinion YES! If you like Christmas lights and walking around listening to Christmas music, then you will enjoy the Amaze Light Festival. The Christmas Obstacles were a hit, and we took a lot of fun photos. It was a fun family night for us, and we enjoyed the down time. Plus, it put us in the Christmas spirit!
If you don't like looking at Christmas lights, then the Amaze Light Festival might not be for you.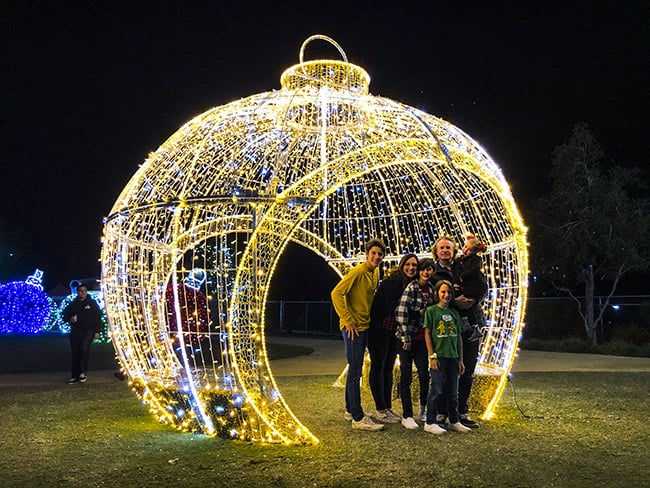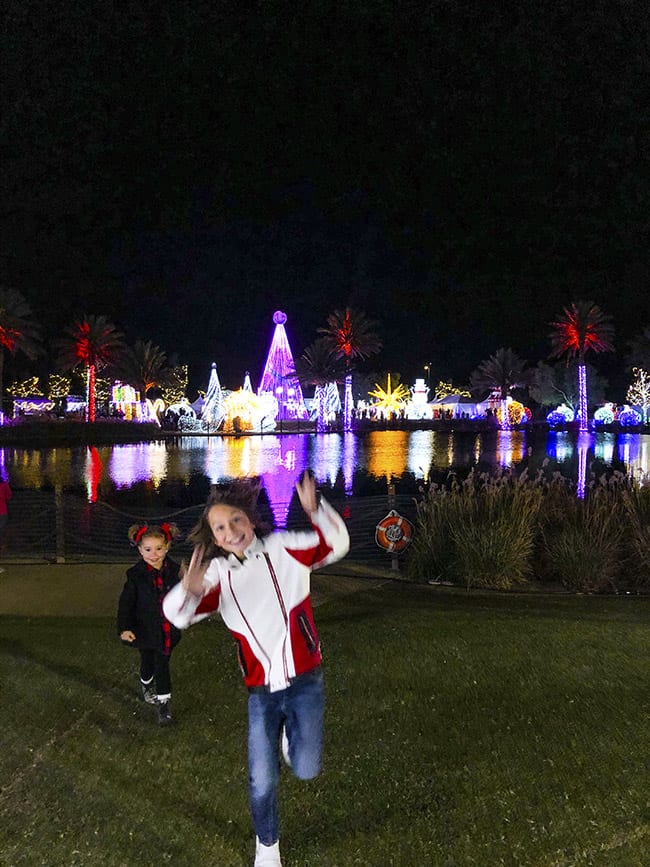 This is the first year that the Amaze Light Festival has come to Southern California. It's located in Norco near Eastvale. Just a short drive from Orange County. It's great for ages, and a fun experience for the whole family, a date night or a holiday party. Hope you get a chance to visit this year!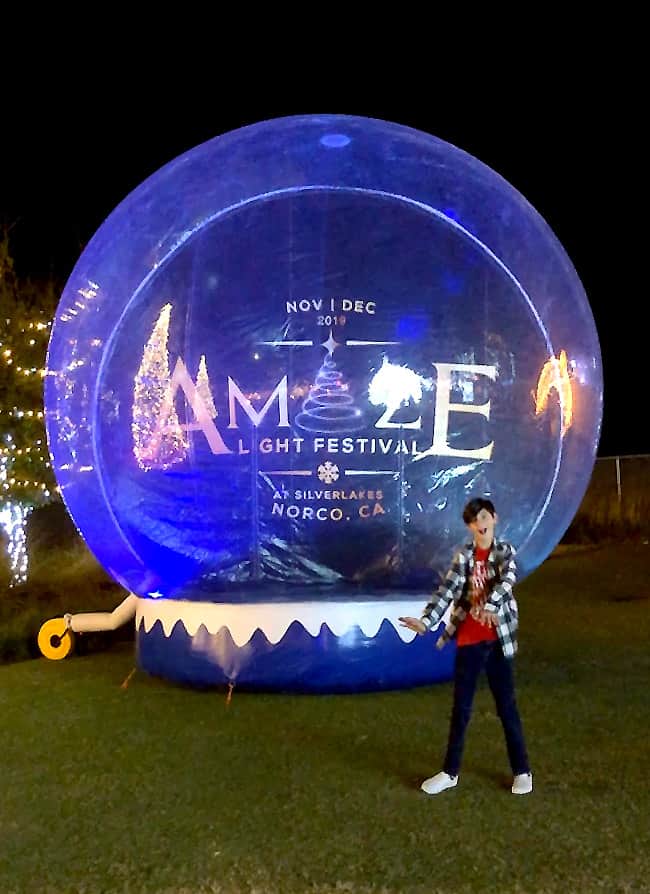 Amaze Light Festival Giveaway!
Excited for the Amaze Light Festival? I have a FUN giveaway to celebrate! One lucky reader win a 4 pack of tickets to the Amaze Light Festival. Just enter via Rafflecopter below! Giveaway ends December 1, 2019 at 11:59pm. Open to U.S. residents only. Good luck!!!