I am a Discovery Cube Mom. All thoughts and opinions are my own.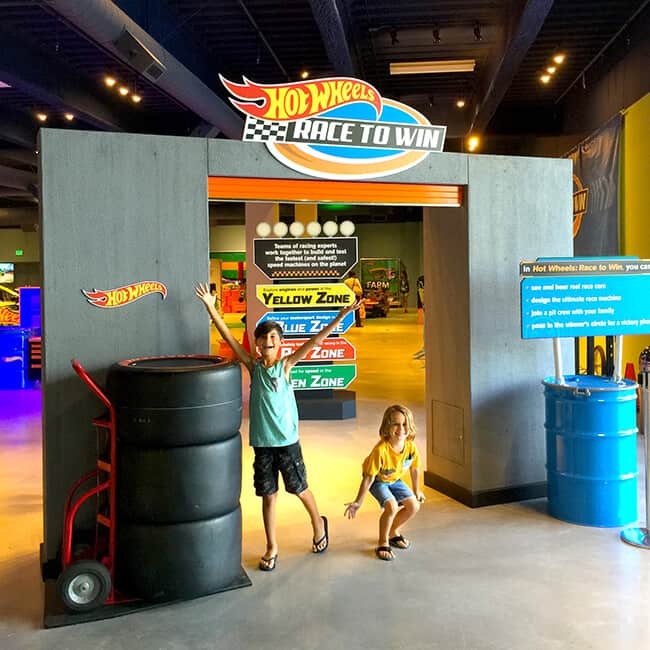 the Hot Wheels: Race to Win exhibit has just come to Discovery Center OC. as you can imagine, my boys were more than thrilled to check it out a couple of weeks ago. they have loved Hot Wheels since they could hold them as babies, and we have continued to collect car after car after car until our house is now exploding with Hot Wheels. i mean...they are EVERYWHERE!
the Hot Wheels: Race to Win exhibit has all sorts of hands-on Hot Wheels activities so that kids can have a fun experience learning about racing. my boys love racing the cars down ramps and race tracks, so this was basically the best afternoon spent.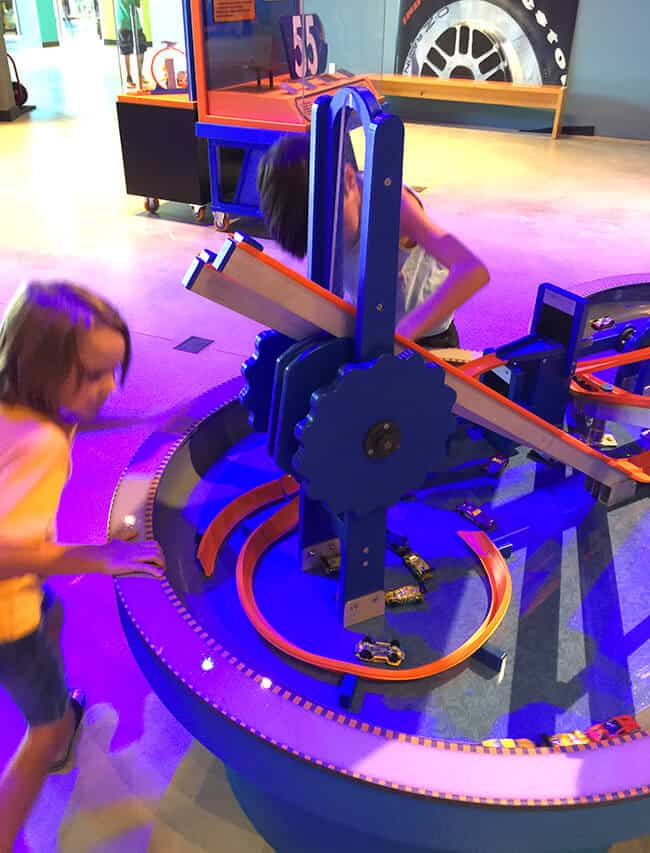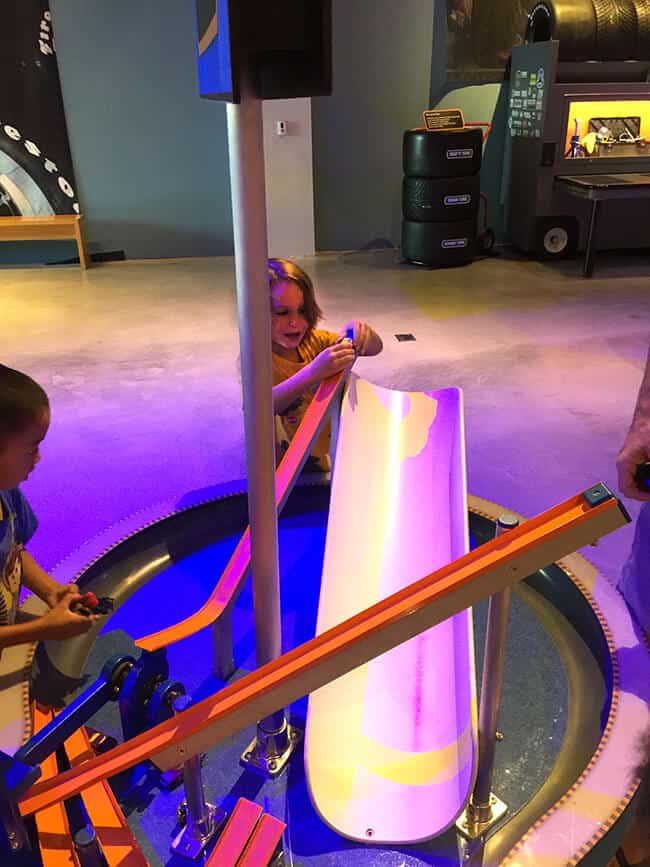 the Hot Wheels exhibit area is set up in colored sections so that kids can learn different things abut racing in each area.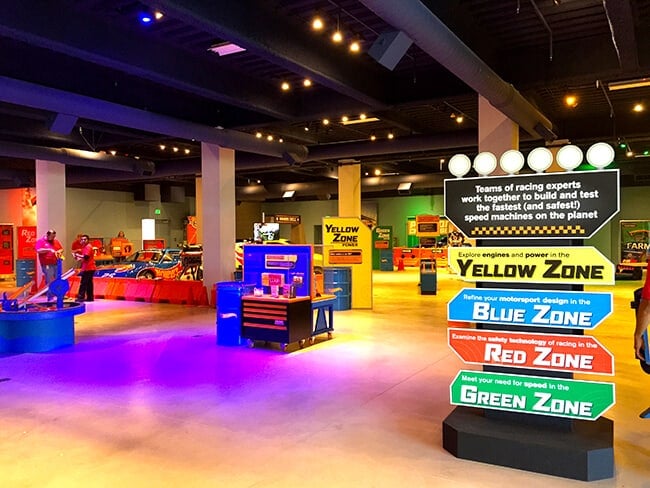 things such as information and interesting facts about SPEED in the Green Zone, and....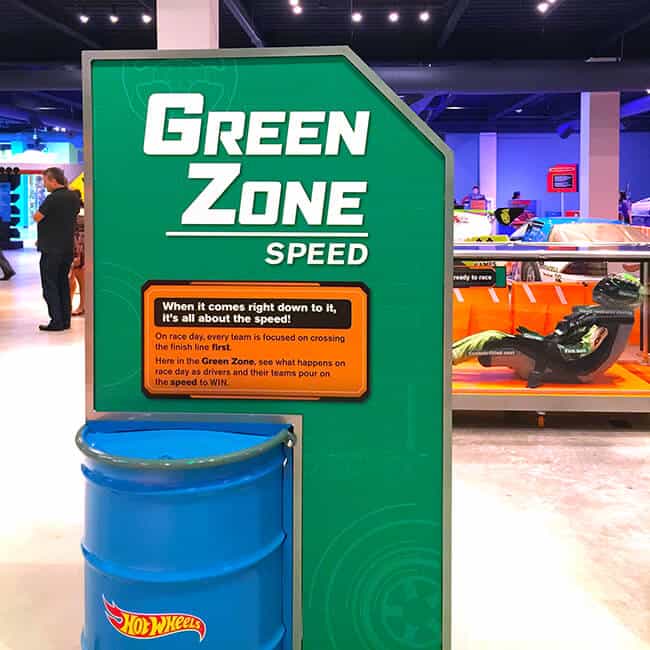 facts about POWER in the Yellow Zone. the Red and Blue Zones focused on technology and design, of course taught in a way that Discovery Cube does best. they way children understand and are fascinated by.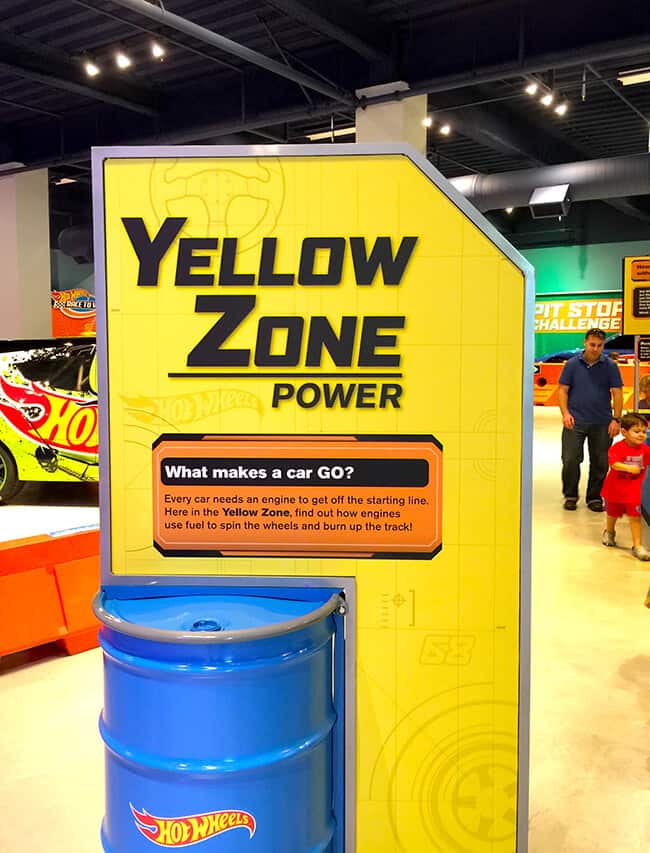 the new Hot Wheels exhibit is located in a brand new wing of Discovery Science Center and is sparkly, shiny and new. you will find full size race cars and exposed engines, which are thrilling to anyone who loves the sport of racing. not only were my kids excited about spending time at the Hot Wheels exhibit, by husband surely didn't complain at all. he found it as entertaining as my boys did.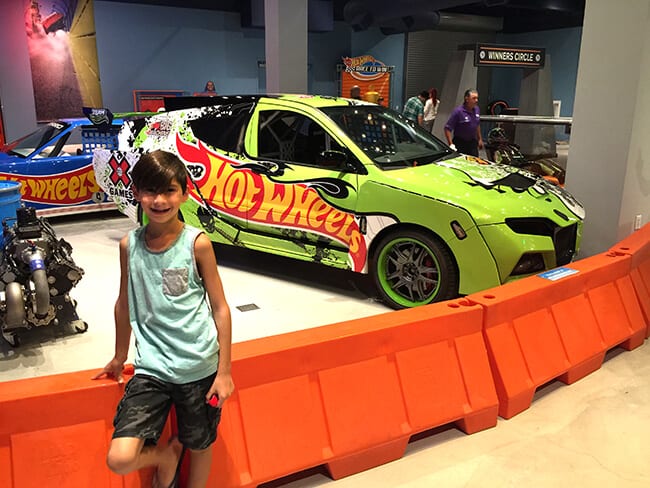 my oldest had a blast trying to race against the clock to put on the tires of a race car. it definitely takes some practice and skill to get a good score. i don't know how those pit crew do it.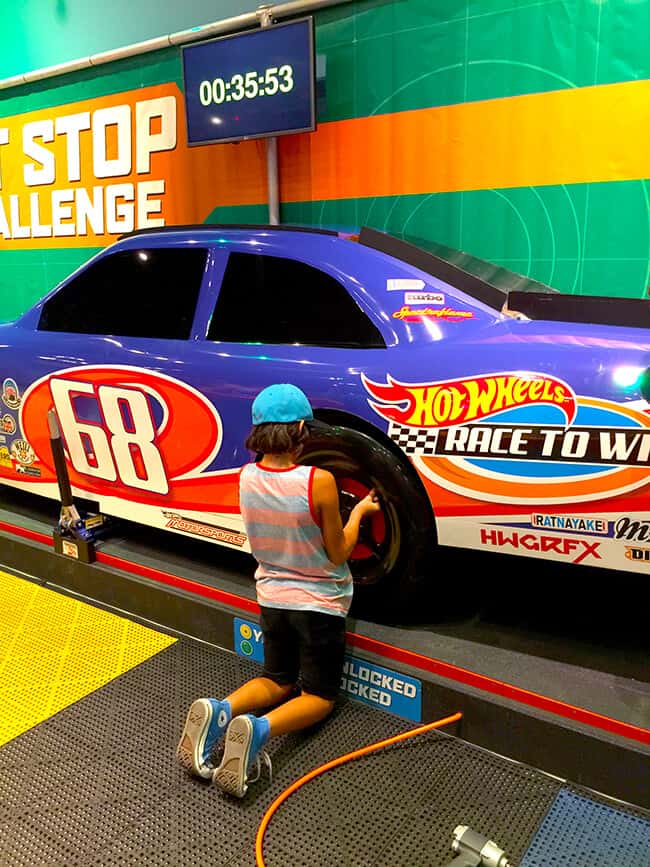 we also got the opportunity to learn how to draw some Hot Wheels by a real life artist. the boys really enjoyed this part of our visit. and although this is not offered as an everyday activity at the Hot Wheels exhibit, there will be special events on select weekends where this opportunity will be available to the public.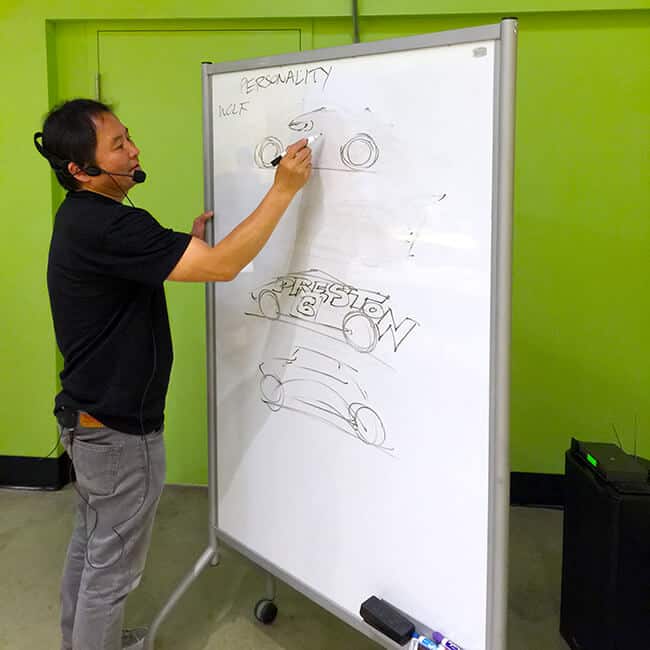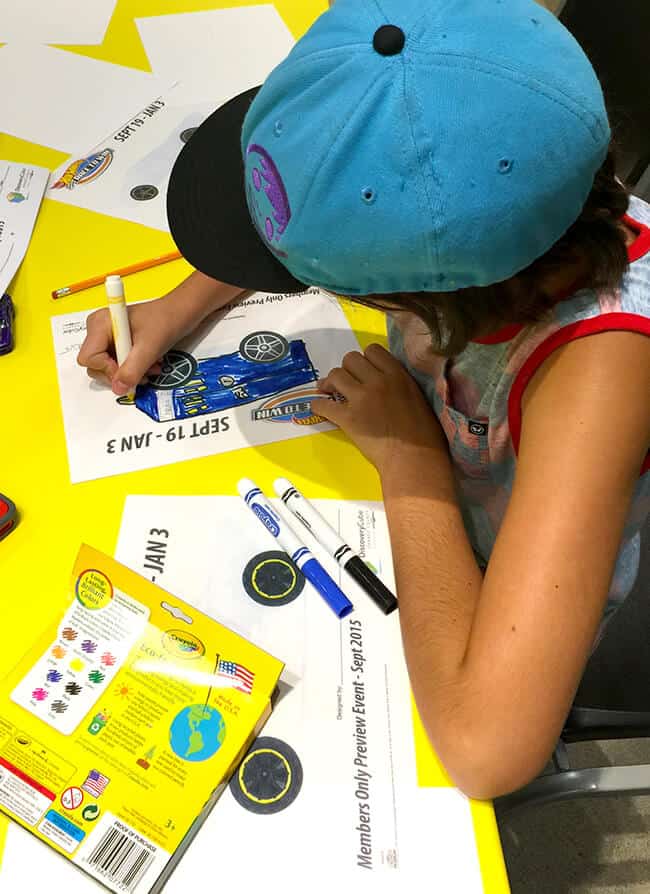 Vann especially enjoyed the racing simulator, i think it was a favorite of most of the kids there. and there are also lots of displays of racing gear, race cars and more.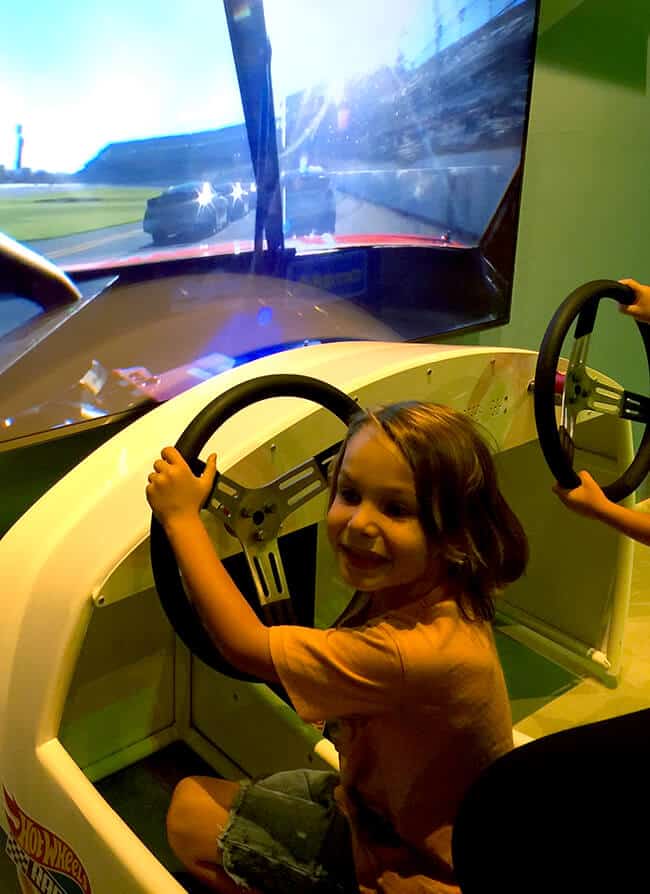 the highlight of our time at the Hot Wheels: Race to Win exhibit had to be dressing up and taking a photo at the Race to Win finish line! the boys looked so cute. we had so much fun at the Hot Wheels exhibit as well as exploring the rest of Discovery Cube. there is so much to do, we go back time after time. and with the new expansions there is even more to see. it's such a great resource to families in Orange County and beyond. the Hot Wheels: Race to Wins exhibit will be at Discovery Cube OC until January 3, 2016.