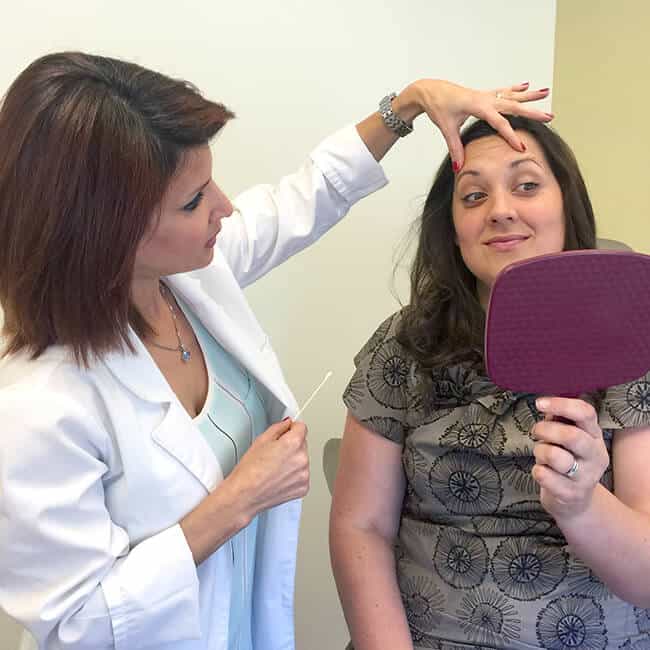 i belong to a few Orange County mom discussion groups, and non-invasive beauty treatments is a topic that comes up a lot. moms asking for advice, information about different procedures and where to go for them are among the questions i see most often. i personally have never really thought about many of these treatments, but when the opportunity presented itself for me to check out CosmetiCare, a leading Orange County medspa, and get some of my questions answered, i was really intrigued. i decided to accept the invitation and learn more about the many options of non-invasive beauty treatments and pass along the information to my readers. apparently, many moms have though about getting or have gotten one treatment or another.
i sat down with one of CosmetiCare's certified nurses, and she showed me the different reasons why people get certain non-invasive beauty treatments including laser skin treatments, botox, fillers, hair removal and more. my eyes were opened to a new world of options. it was very interesting to learn about how the face ages, and about the techniques used to slow-down or prevent signs of aging.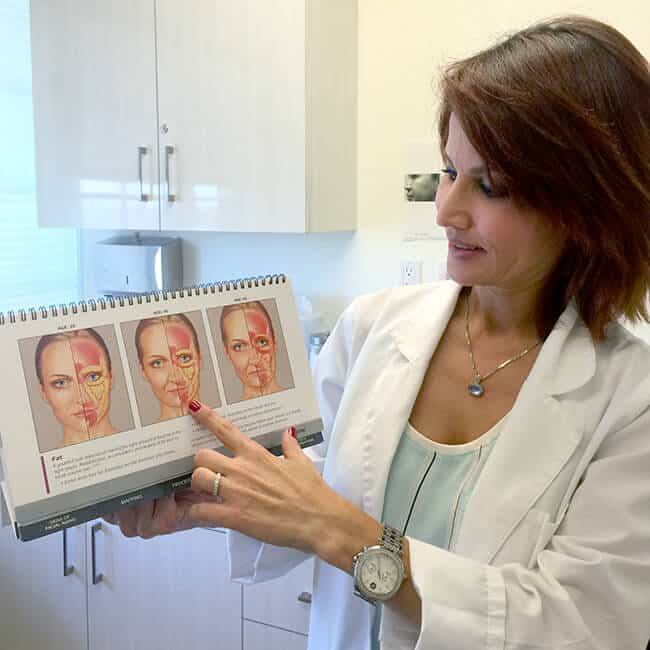 she showed me different areas of my face that might benefit from different procedures. non-invasive skin treatments are not only used to treat present issued with your skin, but can also help issues before they present themselves. after chatting with her and also hearing feedback from some of my readers, i can totally understand why people get some of these procedures done. i do feel it is important to feel happy with how you see yourself in the mirror.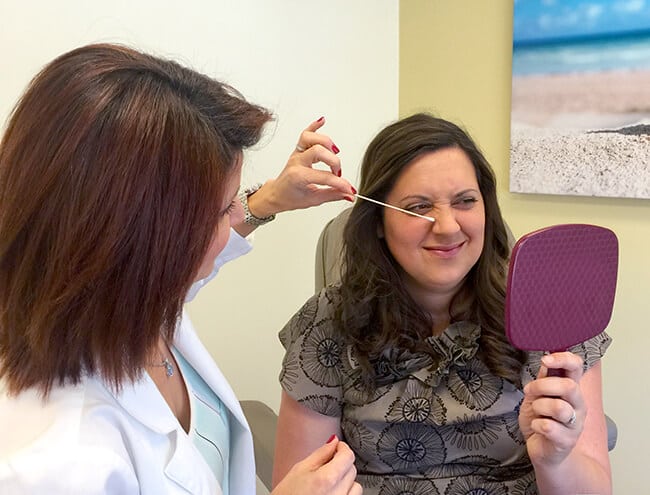 one thing i was very interested was the HydraFacial.  i have never in my life gotten a facial, and have been wanting to for the longest time. i have dry skin, and when it is not properly taken care of, it looks dull and lifeless. a HydraFacial is a safe and soothing procedure that removes dead skin cells, but also provides replenishing properties that improve the skin's quality and health. this treatment benefits those with skin problems relating to hyper-pigmentation, acne, brown spots, fine lines, wrinkles, and congested or oily pores. i would hope that this would help lighten all my brown spots from my years of competitive swimming in the OC sunshine.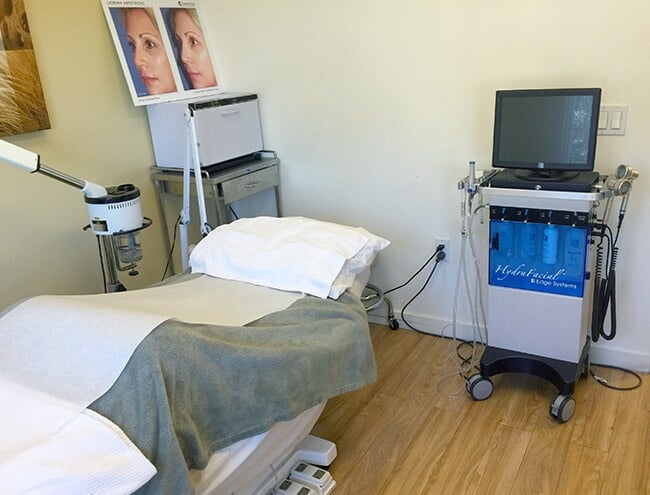 i also liked how at CosmeticCare, you can see what your body will look like after any of the procedures you are interested in BEFORE you have it through digital imaging. this is helpful in deciding whether or not a particular procedure is for you.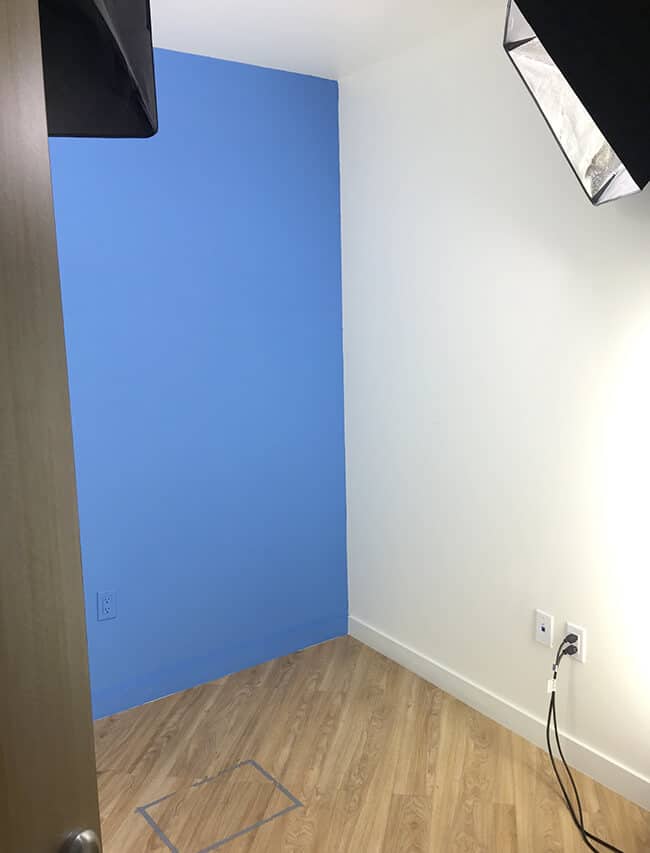 i really enjoyed speaking to the Physicians at CosmeticCare Medspa. there is always a certified surgeon onsite, so you have the peace of mind that you are in the good hands of experts. something that is so important when it comes to any medical procedure done to your body...non-invasive and invasive. being able to to ask questions, learn facts and clear up any misconceptions i may have had was really interesting. i am so glad that i decided to check it out.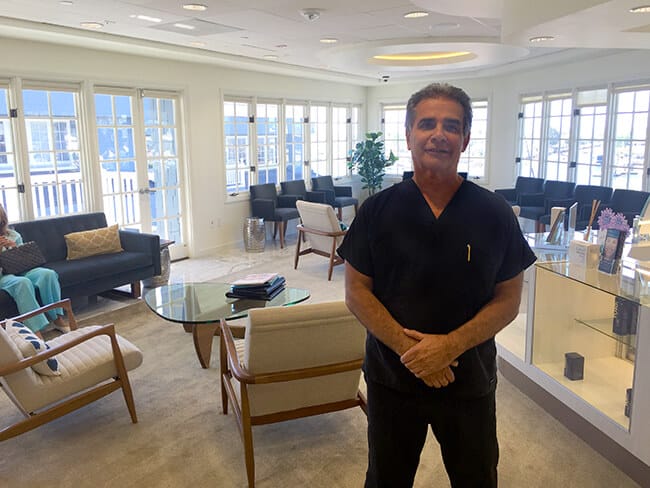 although i didn't have anything done during my visit to the Medspa, i may be interested in the future. i felt that i shouldn't rush into anything without being 100% sure of what i wanted. but, i am all for being happy and comfortable in your own skin, and if a procedure gives you that confidence to be happy with yourself, then do it. there are soooo many great options and cutting edge treatments that are non-invasive and easier than before. that is what was exciting to me.
if you are interested in having the same opportunity that i had to get your questions answered about CosmetiCare's services, then here is the event for you. CosmetiCare is having a special event called Beautyland. and i highly recommend it if you have been wondering about non-invasive beauty treatments.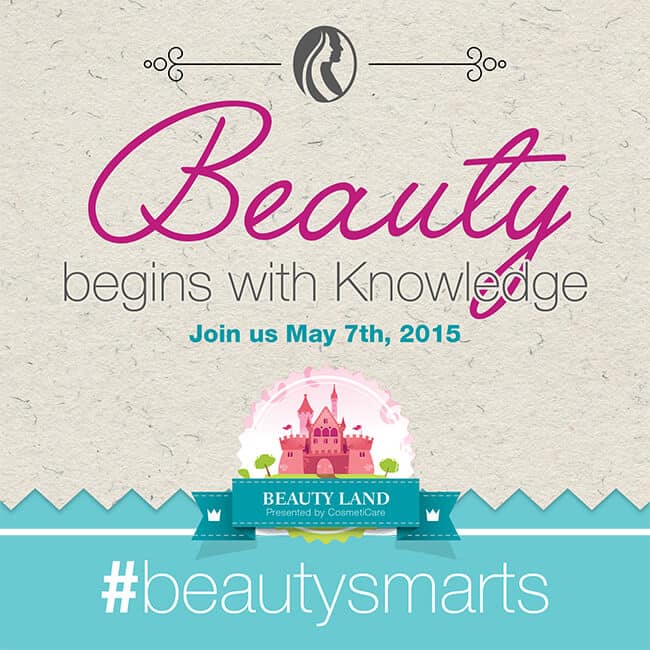 Love What You See When You Look In The Mirror Beautyland Event
Beautyland is an open house event on May 7, 2015 hosted by CosmetiCare, a leading Orange County medspa. it will be an intimate gathering where you will have the opportunity to get an insider's look into CosmetiCare's services, see the treatment rooms and get more information. seven signature rooms will be set up for you to learn about non-invasive beauty treatments through demonstrations of techniques; options on how to correct wrinkles, loose and sagging skin, uneven tone and pigmentation, rosacea and more. stroll room-to-room sipping complimentary wine or champagne and indulging in hor d'oeuvres in a positive, safe, non-pressured environment.
tours will be offered at 2:00 p.m., 3:00 p.m. and 4:00 p.m. (no childcare is provided, this is an adult-only event.  RSVP is required as space is limited. to sign up for a free tour, email inquiry@cosmeticare.com with your preferred tour time or call 949.273.2663.
below are some of the rooms that you can visit at Beautyland and learn for yourself about any of the services you are interested in....
Skin Care and Glow Room
discover aesthetic technology with instant results and zero downtime.
TruSculpt Fat Melting Room
learn about CosmeticCare's 100 percent noninvasive body contouring option with no downtime.
Laser Room
learn about painless laser hair removal, just in time for swimsuit season
Freeze & Fill Room
learn about demising frown lines with techniques presented in the Freeze & Fill Room.
Nip Tuck Room
ever wondered about cosmetic surgery? here you can consult with CosmetiCare's founder Dr. Niccole and his partner physicians and get questions you have had answered.
Care Credit Room
curious about the cost? find out more about the costs of different procedures and also about no-interest financing.
attendees will receive opportunity drawing tickets to win baskets overflowing with skin-care products and services valued up to $600 with each stop during the BeautyLand event culminating with a $2000 grand prize!
Giveaway!!!! you could win a $500 gift certificate for beauty services from CosmetiCare's MedSpa! enter the #BeautyLand giveaway!