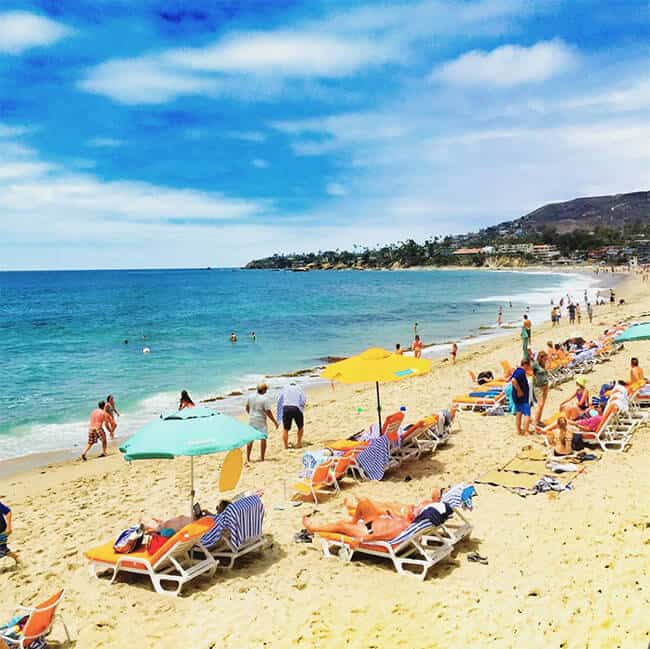 imagine spending the day enjoying this breathtaking view. turquoise water, crashing waves, sunshine and warm sand. that was my day a few weeks ago. it was heavenly. growing up in the OC, i am definitely a beach girl. we re so lucky to have many beaches to enjoy. Laguna beaches are among some of my favorite...the beauty of the rocky cliffs paired with clear blue waters make them really special. on this particular day, i was treated to a day at the Pacific Edge Hotel Bungalows, which are located on the Laguna Beach sands overlooking the Pacific Ocean. The Bungalows are part of the Pacific Edge Hotel where i have stayed before...you can check out my stay here.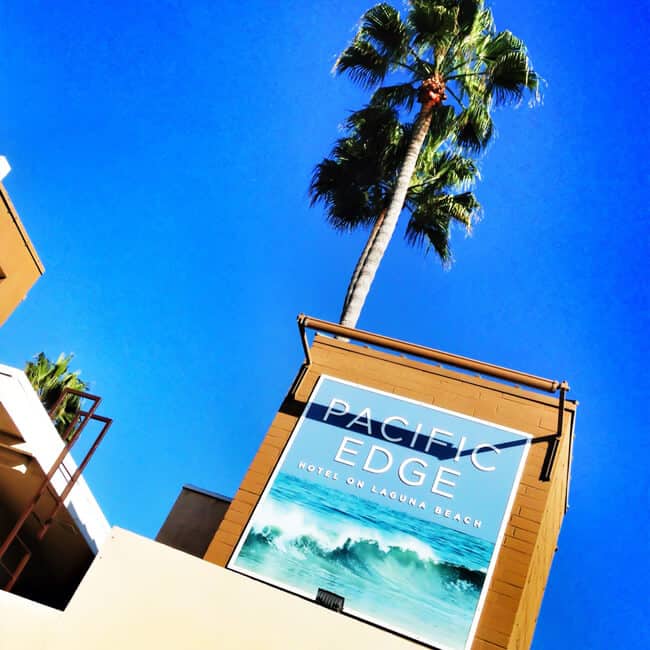 the Pacific Edge Hotel Bungalows are stylized oceanfront indoor/outdoor daytime spaces that offer a unique beach experience. they are perfect for any social gathering, from corporate meetings, bridal showers, baby showers, bachelor/bachelorette parties, birthday celebrations, engagement parties, rehearsal dinners, or a "daycation" with friends and family. anyone can rent them daily from the Pacific Edge Hotel.
each Pacific Edge Bungalow includes a comfortable living room that overlooks the ocean, a VIP Bungalow Host, Air conditioning, flat screen televisions, direct access to the hotel's private beach, a private bathroom with shower, bar area, valet parking, catered food and beverages, and a private deck area. they are fully private with keyed access from 11 a.m. to 8 p.m. a beach attendant will be available to set up lounge chairs, day beds, umbrellas, and beach towels you can work, play, or just get away at The Bungalows at Pacific Edge Hotel.
it would be so fun to rent one for the day with a couple families or girlfriends. Bungalow day rates start at $250 for weekdays and $450 on weekends, not including food & beverage minimums, and are subject to availability. (rates also vary by season)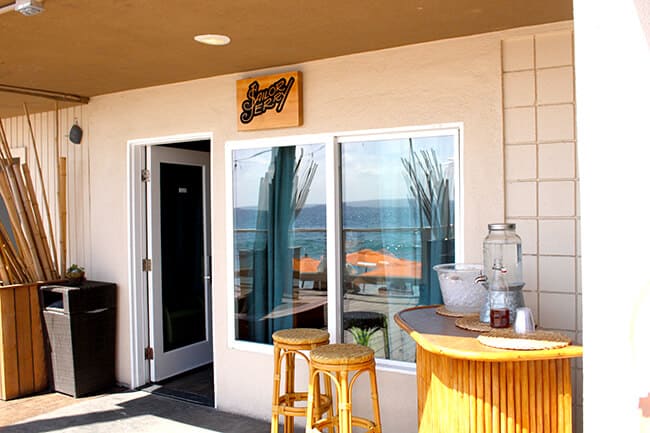 and all The Bungalows are uniquely decorated and sponsored by a local OC company. each featuring a signature design and atmosphere courtesy of one unique brand: Billabong, Fox, Gorjana Griffin, Sailor Jerry and the all-new XS Bungalow. details on each can be found here. rent one Bungalow for up to ten guests, or reserve all five for a very special oceanfront event.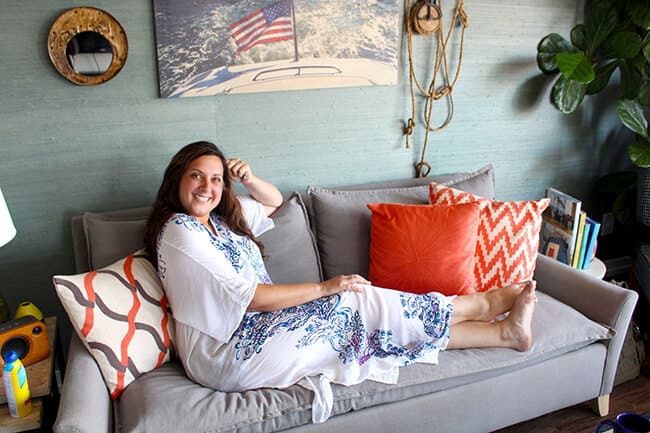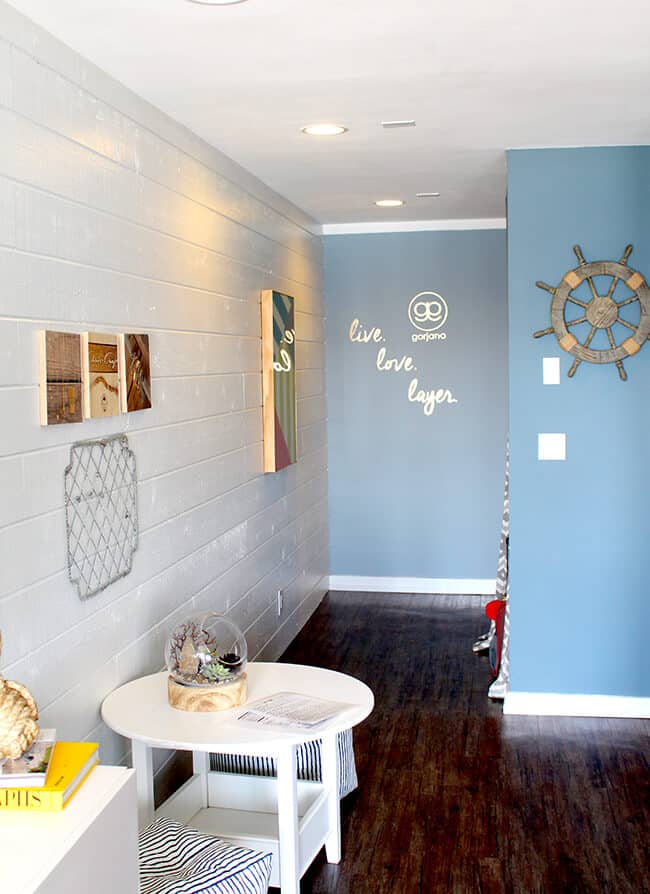 Pacific Edge, a Joie de Vivre property, is a prime oceanfront retreat --- You literally cannot get any closer to the water's edge. so while you enjoy your stay, you can lounge on 280 feet of private beach property in the heart of downtown Laguna Beach.the kids frolicked on the sand and dipped their sandy toes in the waves. it doesn't get much better than that.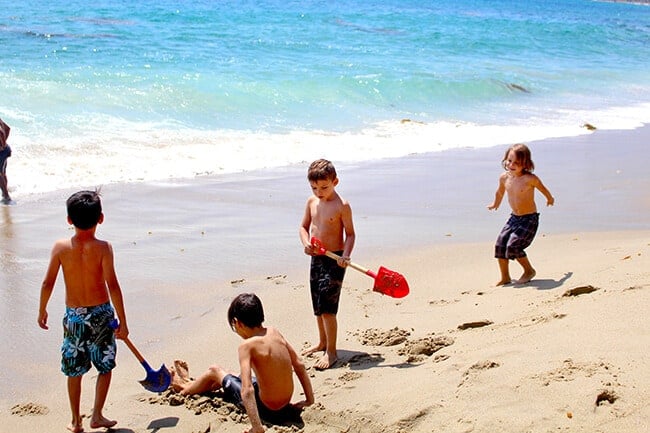 if you love the Bungalows as much as i do, you might want to join the Bungalow Beach Club. this way you can live like a local, and beach like a VIP! Member Benefits include: VIP discounted access to Bungalows, 20% discount off guest room bookings, complimentary valet on each visit (up to 10 vehicles), and a welcome amenity each visit, unlimited non-alcoholic beverages, free Wi-Fi and more!
while you are staying in the Bungalows, you have access to The Deck, the only open-air, beachside restaurant in Laguna Beach. you can order food from from The Deck from you personal Beach Attendant (food is an additional charge). let me tell you, the food is amazing. The Deck on Laguna Beach brings together coastal culinary creations featuring the freshest seafood and cocktails including California wine and beer. just check out just some of great menu items we enjoyed...
a fresh caprese salad...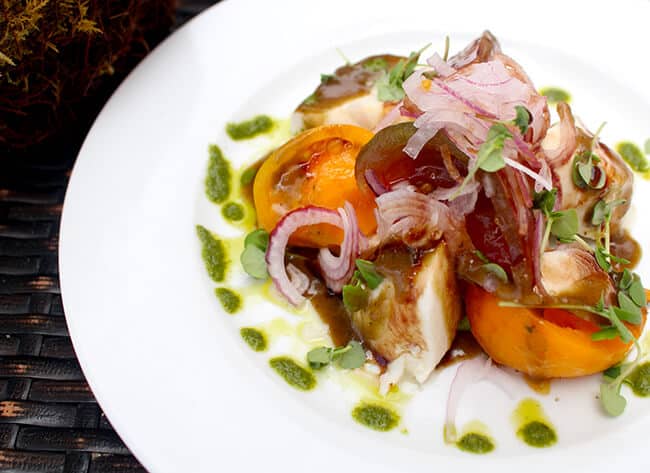 this burger! drool.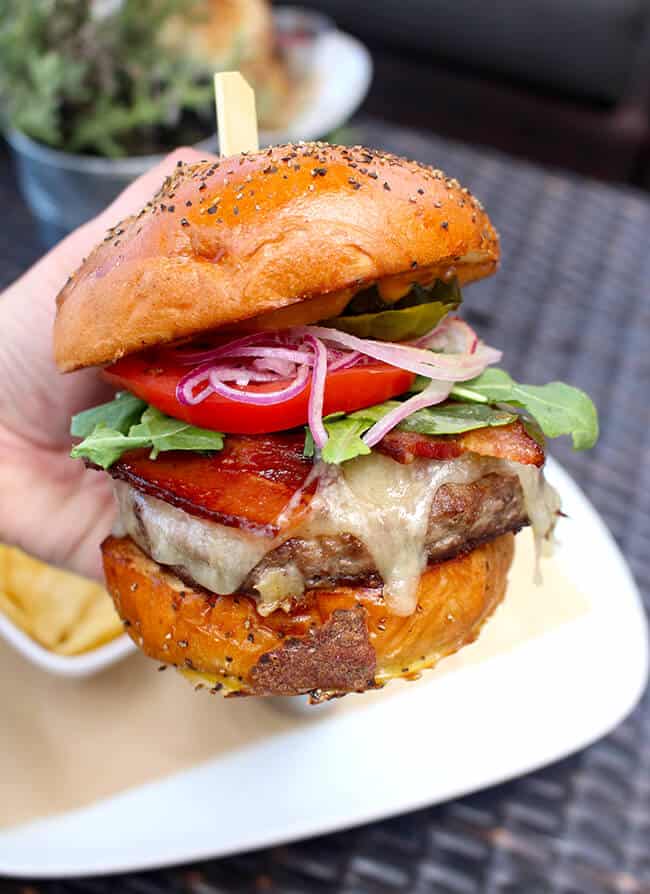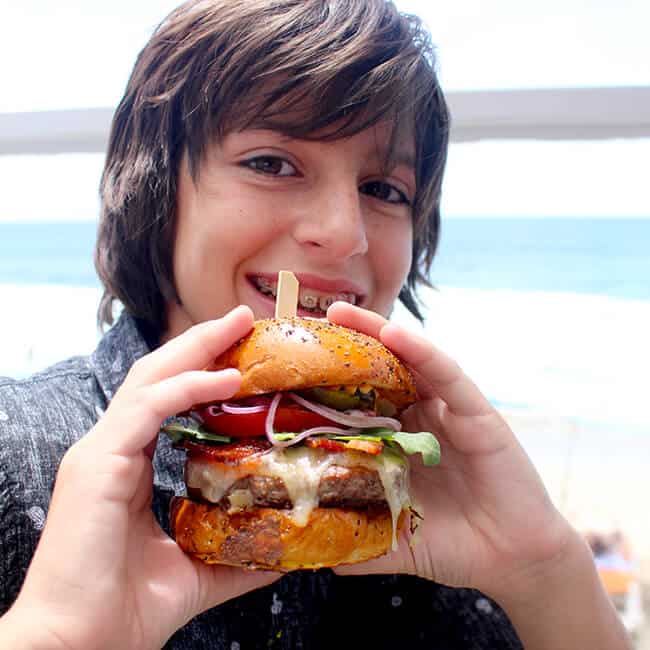 and homemade cheesecake with fresh berries!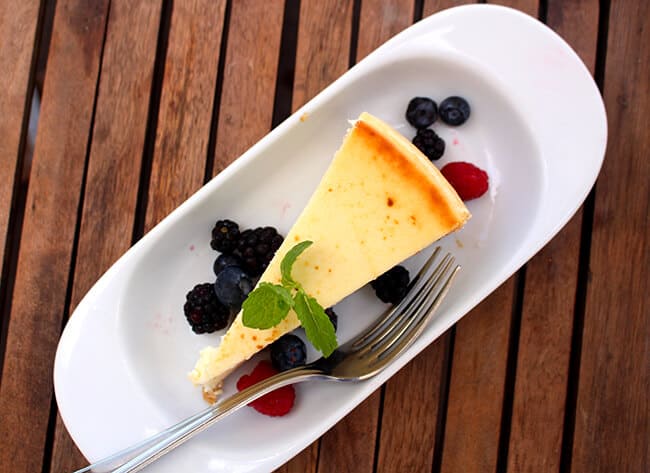 he doesn't like it at all!!!! LOL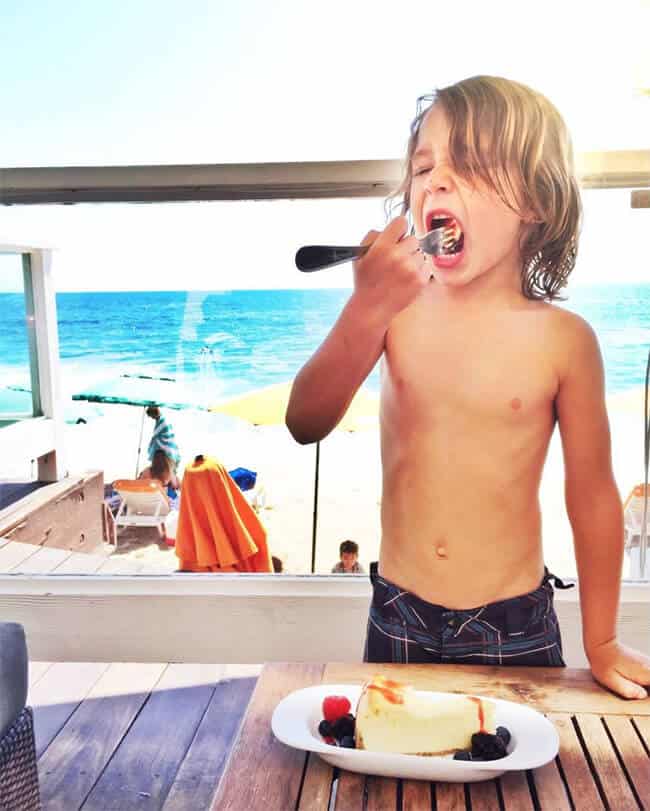 the boys an i thoroughly enjoyed our "Daycation" at the Pacific Edge Bungalows. sometimes all you need is some fresh ocean air, sunshine and a little pampering to help you destress and relax. i love where we live.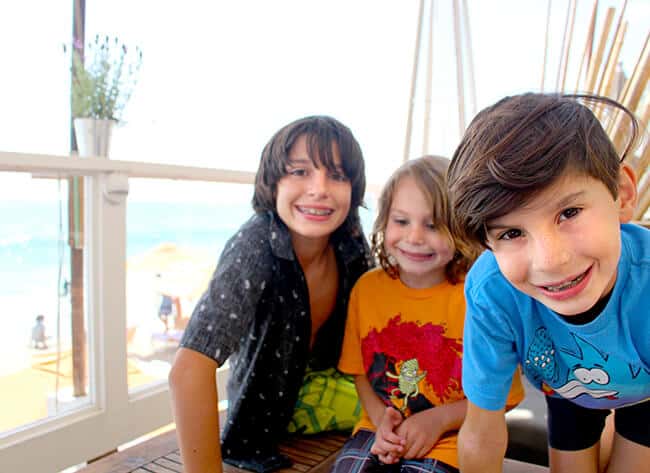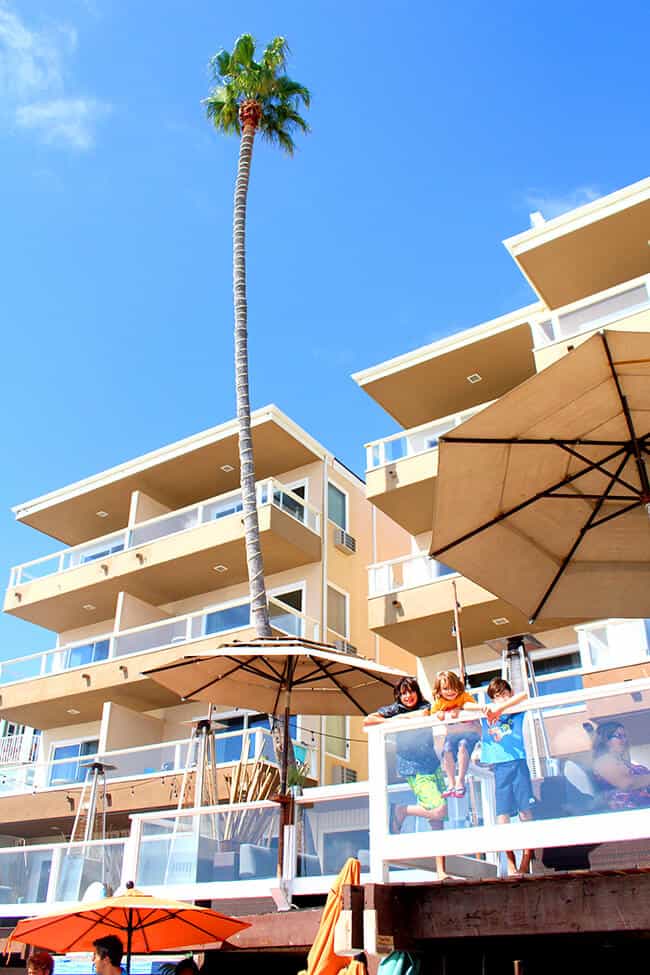 {disclosure: I was an invited guest of the Pacific Edge Hotel. All thoughts and opinions are 100% mine. I loved staying in the Pacific Edge Hotel Bungalows.}