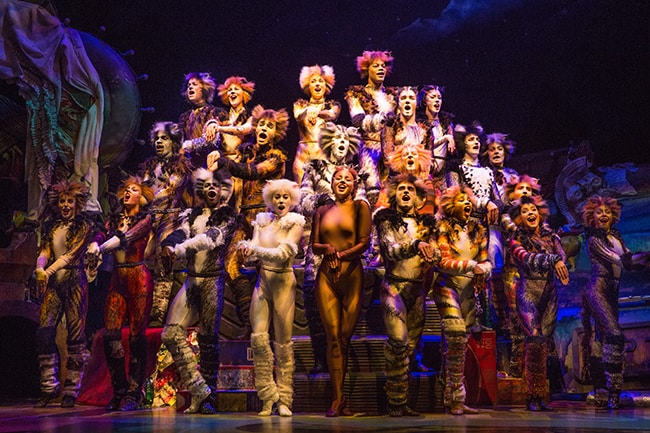 One of the biggest hits in musical theatrical history, CATS has come to Orange County for ONE WEEK ONLY!!!! Starting April 9, 2019 through the 14, 2019, you can head over to the Segerstrom Center for the Arts and see this beloved show. Can you believe the original Broadway production opened in 1982 at Broadway's Winter Garden Theatre?!!! It ran for an impressive 7,485 performances and 18 years. But even though it had a super long run, I have yet to see this musical. I have been wanting to see it since I was in grade school when I learned to play "Memory" on the piano. So you know that I am definitely going to the Segerstrom to see it.
If you didn't know already, our family loves cats! We only have two - Phineas and Ferb, but if I let the boys have their way, we would have a dozen.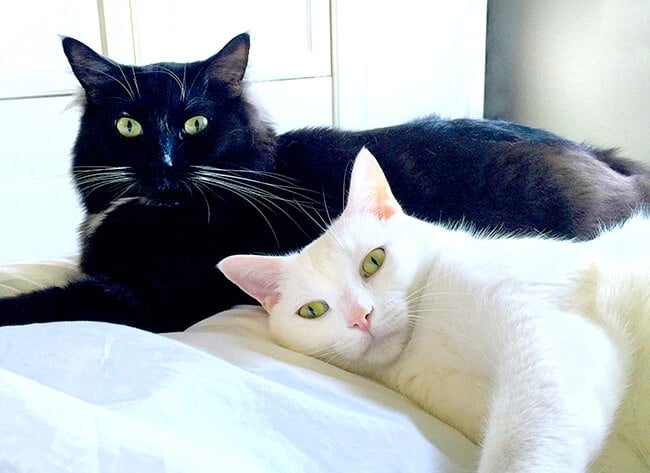 It's fun sharing cat memes and buying cat trinkets for the boys since they love them so much, that is what I was so excited to find out that we would finally get to see the musical CATS. I have been wanting to share this experience with them for years and we are finally going!
Since we are so excited that CATS has finally come to the OC that we have found 5 ways to celebrate.
#1 See CATS the musical at the Segerstrom Center for the Arts
You won't want to miss CATS the musical. Composed by Andrew Lloyd Webber and based on T.S. Eliot's Old Possum's Book of Practical Cats, the record-breaking musical spectacular has captivated audiences in more than 30 countries in 15 languages, and is soon to be on tour across North America!
This tour of CATS features new sound design, direction and choreography for a new generation. It's only in Orange County for ONE WEEK, so don't procrastinate.
Tickets start at $29 and are available for purchase at SCFTA.org, by calling (714) 556-2787 and at the Box Office at 600 Town Center Drive in Costa Mesa. The 2:00 p.m. performance on Saturday, April 13, 2019 will include audio description, open captioning and sign-language interpretation. Experience CATS for the first time as it begins a new life, or let it thrill you all over again!
#2 Head over to your local Animal Shelter
There are a few animal shelters here in Orange County that allow you to help with the cats. You can volunteer at the Irvine Animal Care Shelter, Laguna Beach Animal Shelter, and the OC Animal Shelter. Also, check in with Petco. They allow volunteers to play with the cats and clean out their cages daily.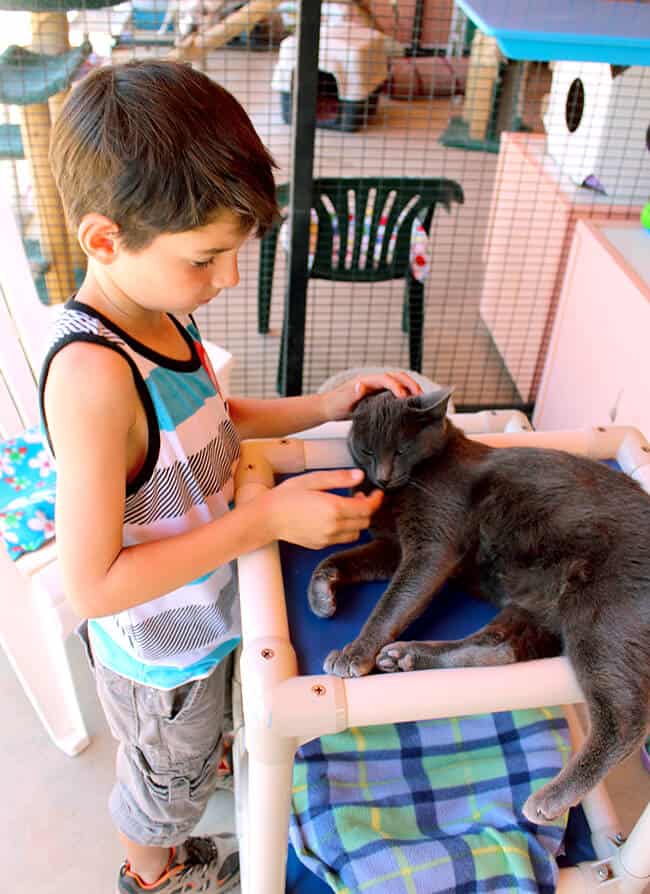 You can also volunteer to foster cats in your home if you don't want to take on the commitment to keep them forever. Also, you can donate food and pet supplies to the shelter to help with their care.
#3 Sign up for a subscription to the Cat Lady Box
The CatLadyBox unlike any other subscription box out there. Each month, you'll receive a meowvelous selection of high-quality cat-themed items only available through the Cat Lady Box. From super-soft shirts and beautiful jewelry to inspired home decor and quirky cat toys, it delivers the ultimate ways show off your cat lady pride!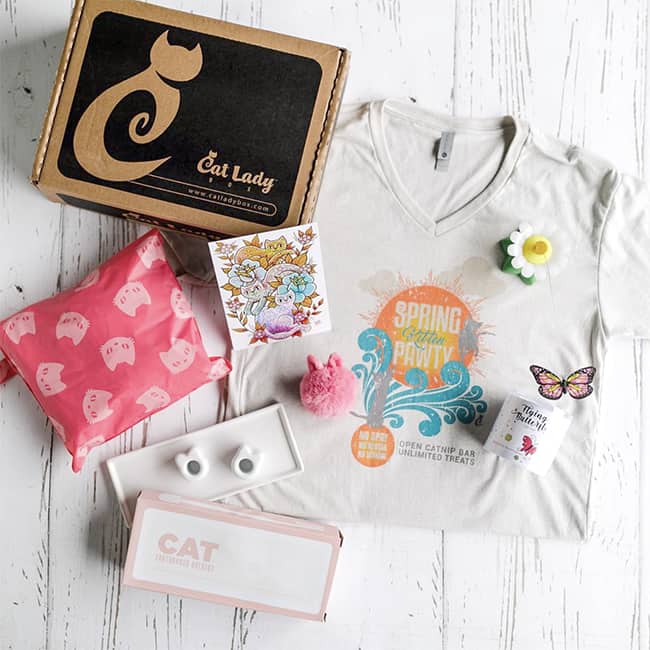 Each month has a new theme -- like Pampurr Yourself, Another Day in Purradise, or Meowloween! -- and the things in each box are inspired by that theme. Choose the basic CatLadyBox (just for cat ladies!) or the Crazy CatLadyBox (things for both you and your cats!). Decide whether you want the 1, 3, or 6-month plan, the more you order, the cheaper per box! They ship all the boxes once a month!
#4 Have Lunch or Coffee with some Cats
Did you know there is a Kitty Cafe and Lounge right here in Orange County? Catmosphere is located in Laguna Beach. It is a cafe and lounge where the kitties roam free to mingle with the guests! All the cats in the cafe are shelter cats are up for adoption. You can play with them while you get a cup of coffee or a bite to eat.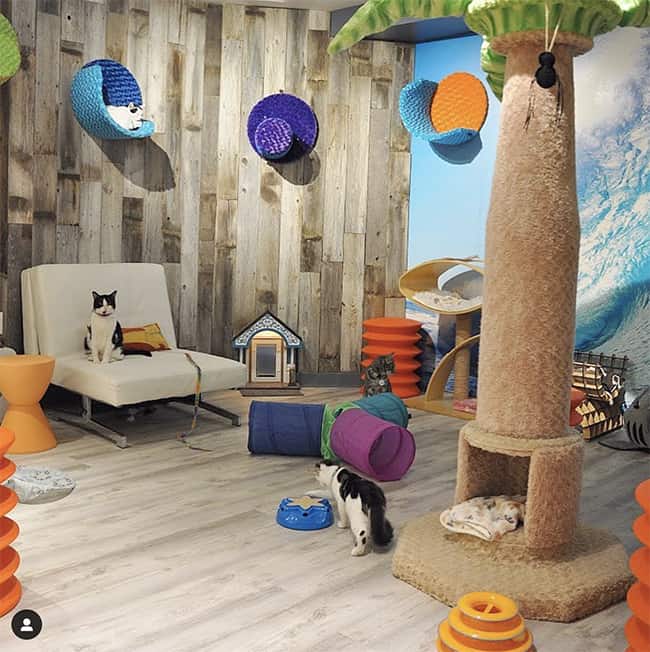 The environment of Catmosphere transitions the homeless cats and kittens to a safe environment before they enter their forever human homes. All of the felines at Catmosphere are certified healthy and arrive with big personalities! 100% of the proceeds from adoptions go directly to the care, treatment, and welfare of our cats and kittens. Catmosphere Laguna has been called "a destination and an experience."
#5 Go to the OC Pet Expo
In just a few weeks, the OC Pet Expo will be coming to the OC Fair & Event Center. It all happens April 26-28, 2019 and is fun for the whole family. So once you get you CATS the musical fix, you can then head over to the OC Pet Expo and enjoy hundreds of cats, along with hundreds of other animals.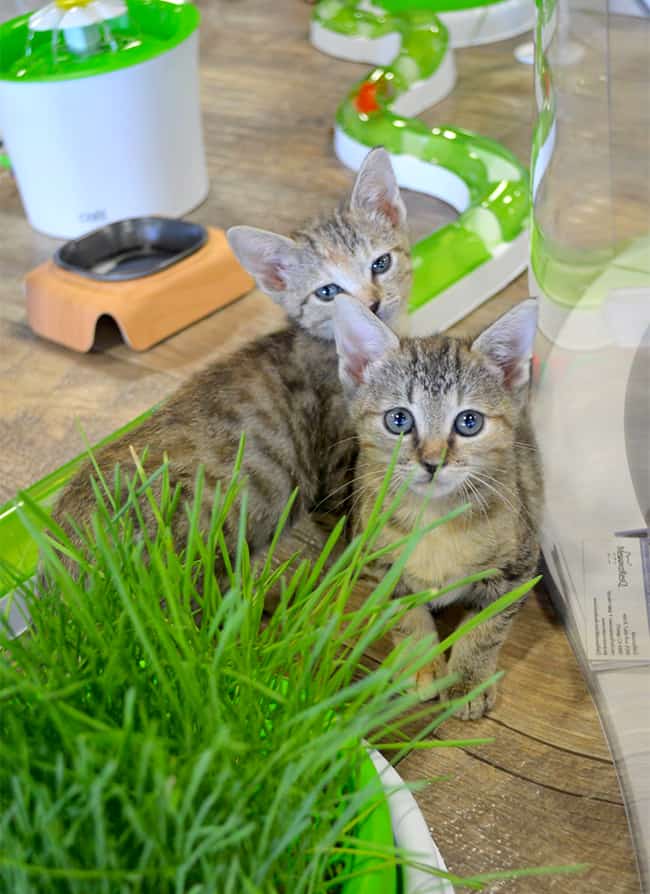 The Pet Expo has been hosting the pet community for over 30 years. This long running show gathers pet enthusiasts for three days of family fun—all honoring the health and well-being of our furry, four-legged, finned and feathered friends. Attendees are treated to exciting competitions, demonstrations and stage shows; breed clubs looking to educate the public on their dogs, informational Q&A sessions with animal experts, veterinarians, breeders, trainers and hobbyists; adoptable animals looking for forever families; and a comprehensive showcase of pet products and services.
I hope that you are inspired to get your whiskers on and go see CATS the musical. It's a great show to bring the family too and the perfect opportunity to introduce your children to the theater. I feel it is very important for everyone to be exposed to the arts, and am very happy for show like CATS to inspire us all with their music and creativity.