This post is sponsored by CHOC Children's
.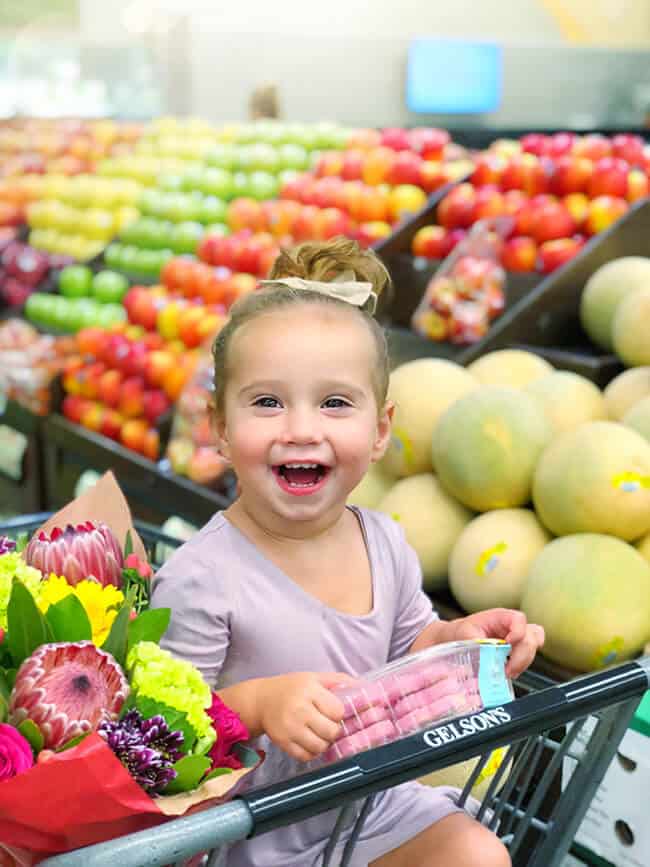 Feeding my family healthy meals has become increasingly important to me as a parent. As our lives have become busier and time is scarce, it's been my goal to crack the code on getting my family to eat healthy. I was able to chat with Dr. Eric Ball, a pediatrician at Southern Orange County Pediatrics Associates, and President of the American Association of Pediatrics of OC, and we had a great discussion on how to help children develop patterns of healthy eating. I am so excited to share some of the knowledge he passed on to me!
It's okay if kids don't eat during every meal
If you're a parent like me, then most likely you have worried that your child doesn't eat enough during meal time. There are times when I've had a kid eat nothing from their plate during dinnertime. It's not only frustrating, but also worrisome that my child is not getting enough nutrients or sustenance to fill their tummies.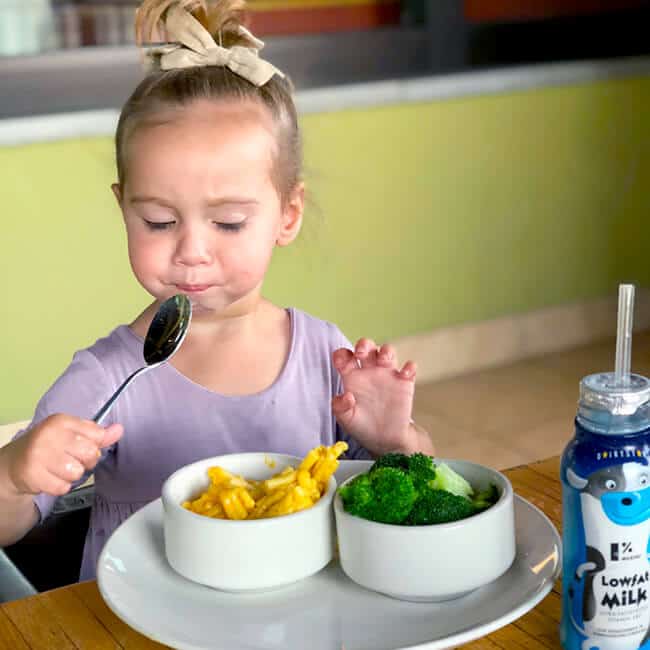 Dr. Ball has assured me that you don't have to worry. It is okay for kids not to eat during mealtimes. They eventually will eat when they are hungry. It's perfectly normal to have times when kids will only eat one meal a day. Do not make them their own special meal just to get them to eat something. Simply present them with the food you've prepared at every meal, and at some point they will eat. Don't give in. Kids need to learn how to eat a variety of foods, not just the few foods they demand.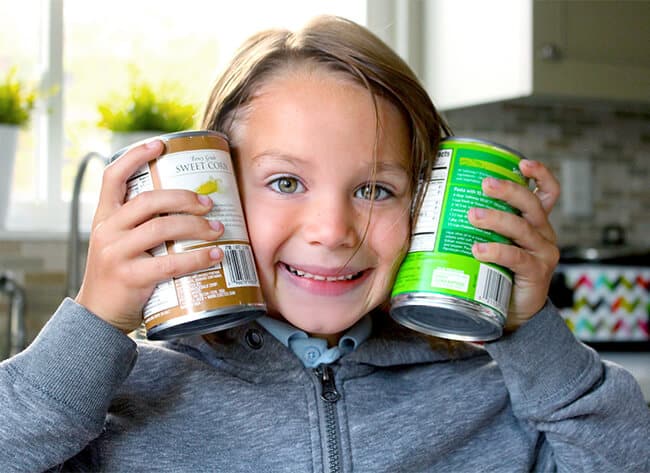 Obesity in kids is one of the biggest problems seen in kids.
Obesity is a huge problem for children here in the United States. Video games, non-planned activities, processed foods and empty calories – such as soda and juice can be to blame for part of this problem. Dr. Ball explained that many parents come to him not knowing that their children are overweight. When your kids are babies, they may have baby rolls and baby fat, but as they pass the toddler stage, they should thin out. Most kids between the ages of 5 - 6 years look a bit skinny when they are a healthy normal weight. Around 9-10 years kids get a little pudgy before they thin out in their teens.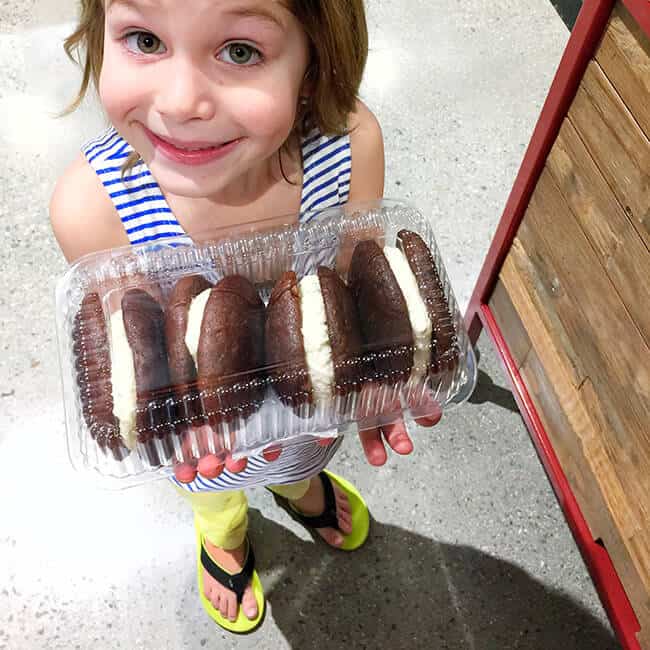 As parents, our responsibility is to provide healthy food. Our kid's responsibility is to eat it...or not. If you are providing all healthy food, it's okay if your child eats a lot. Kids can only eat so many carrots! It is the junk that causes obesity. It is important to not let your child become overweight in the first place as it is hard for our bodies to go backwards. Once we become overweight, our bodies become comfortable at that weight, our metabolisms slow down, and losing weight can become harder and harder. This is why healthy eating starting from infancy is so important.
How to Feed Kids a Healthy Diet
Dr. Ball suggests that the best way to stick to a healthy family diet is to meal plan for the week. By planning weekly meals and shopping at the beginning of the week, you will not only save money by avoiding last minute stops at drive thru restaurants, but it also saves money and helps you to avoid buying things you don't need.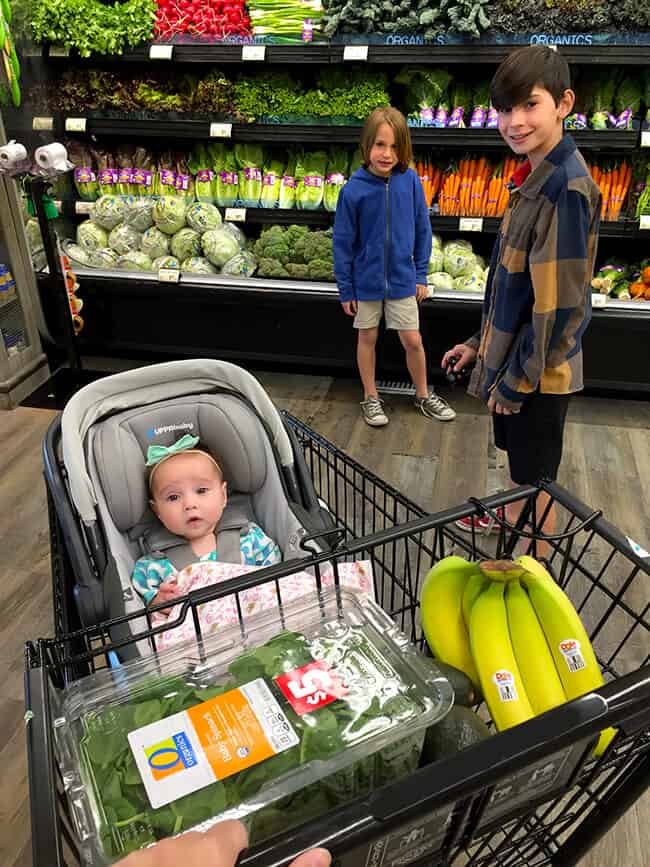 Whether you win or lose will be determined at the grocery store, so be careful what you buy. If there are things that you don't want your child to eat, then don't bring it home with you (this is a good reminder for yourself too!) Only buy food that you don't mind your kids eating. The biggest thing Dr. Ball suggests, is to avoid processed food. Foods that don't need a nutrition label are what are best to buy - fruits, veggies and meat. These are the "real foods" you should focus on buying. Also, don't worry too much about buying everything organic. The United States has very strict laws on making sure our food is healthy. And just because something says "organic," doesn't mean it is healthy. Even junk food can be organic. If you want to buy organic, that is fine. If you have to choose one thing to buy organic, Dr. Ball suggests fruits where you eat the peels.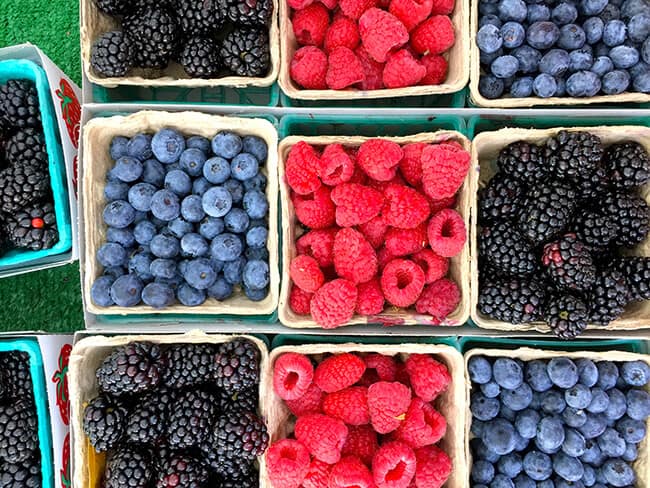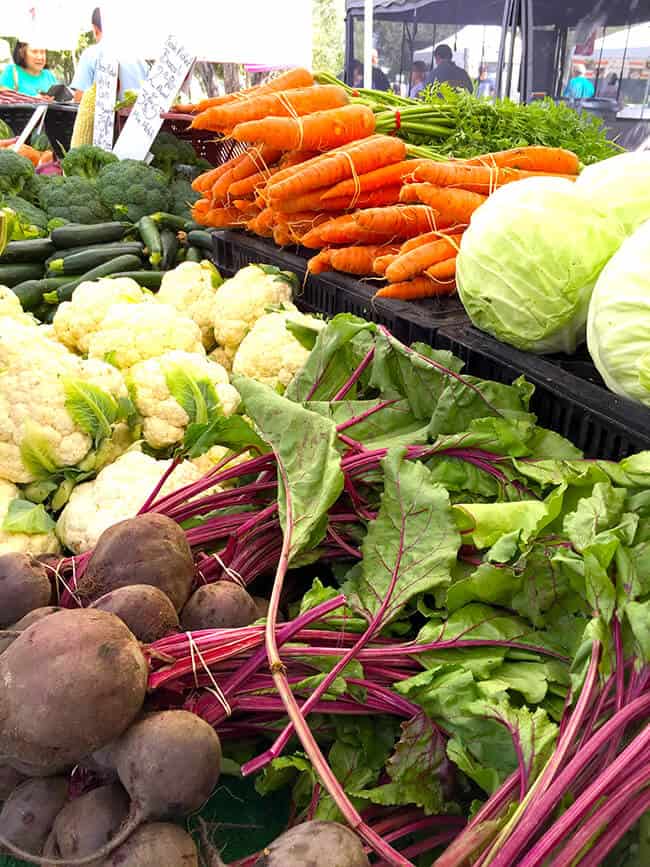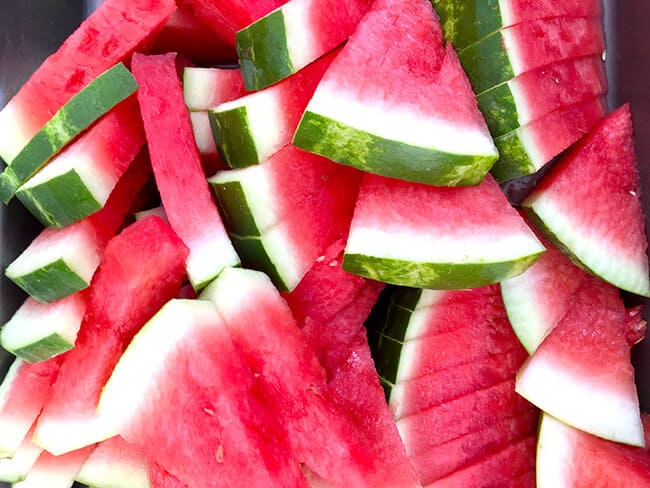 To make mealtime better, Dr. Ball gave me some ideas. For breakfast, cut-up fruit for the kids to graze on throughout the morning. Many kids skip out on breakfast, so this is an easy way to get kids to grab some healthy calories to start off the day. Let kids pack their own lunches and put whatever they want in it. Since you have done the shopping, they will only have access to healthy food, so it doesn't matter what they pack. Planned snacks are great, set out fruit, cheese, peanut butter, veggies, and/or nuts. For dinner, make sure 50% of your meal is fruits and veggies.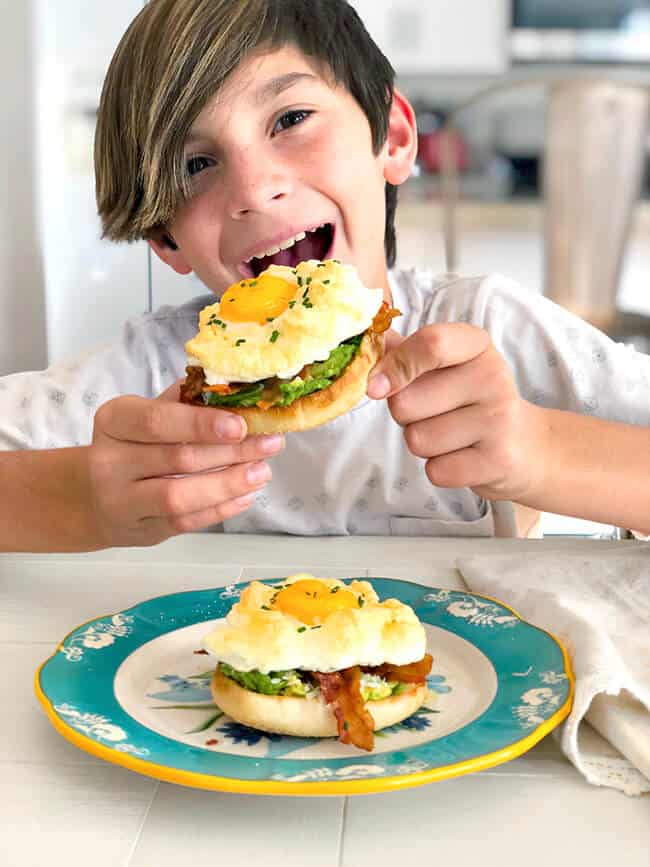 What Foods Kids Should Avoid
There are some foods that kids should never eat. It is best to try to avoid these foods whenever possible or simply savor during special occasions. Soda, juice, sweetened sports drinks, cereal, and sugary foods shouldn't be a regular part of any child's diet. Treat anything in a package as a treat and eat sparingly. A lot of junk foods are very appealing to kids with their cartoon wrappers and bright fun colors. It can be hard to keep these foods away from our kids, but try hard to stick to a healthy diet as your kids will eventually develop healthy habits. Did you know that kids almost never need sports drinks during or after practice? It would take running in a marathon to actually become deficient in electrolytes. Water is a much better choice, and if you are looking for something to replenish a workout, eating orange slices is a much better idea.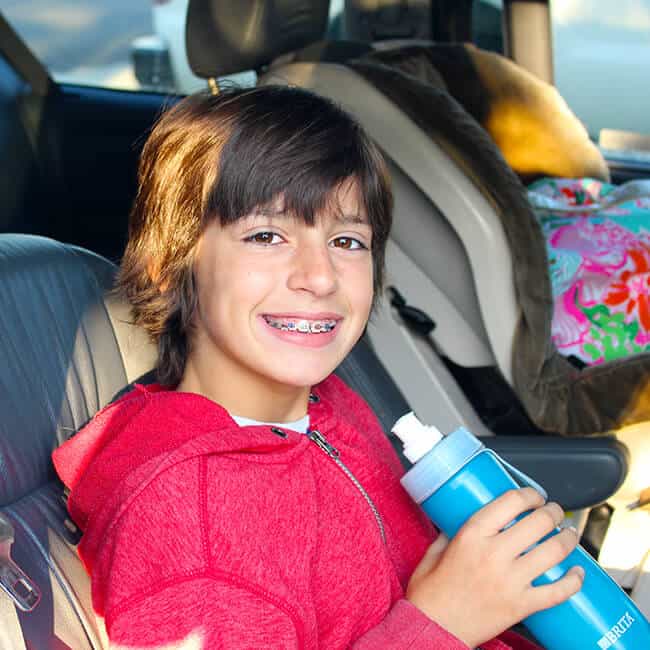 Healthy Eating, Healthy Lives
So much of our lives revolve around food, and if we can promote a healthy eating lifestyle, our children's lives will be greatly improved. There are many little things we can do when it comes to food. Things like – prioritizing family dinners can improve communication with the entire family, getting in the habit of carrying a water bottle with you can increase water intake, and resisting bringing in "bad" foods into the home in the first place can reduce temptations. Eating healthy can increase our energy, make us feel happier and create good eating habits.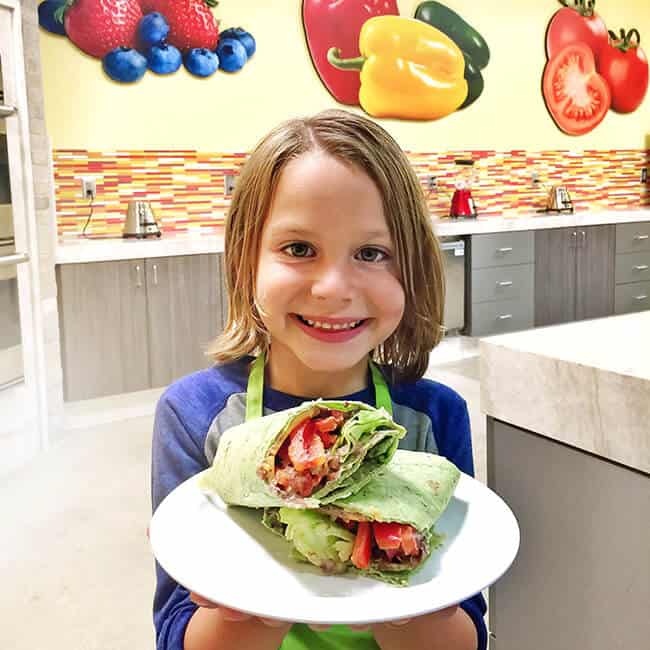 I am really glad that I got to speak with Dr. Ball and learn more about healthy eating patterns for children. Many of his tips are also relevant to adults, so they are great reminders on how all of us should live. By instilling healthy eating habits in our kids from a young age, they will grow up with these same habits. Something that they will one day thank you for!
Check out another post presented by CHOC Children's
The Importance of Play in Children