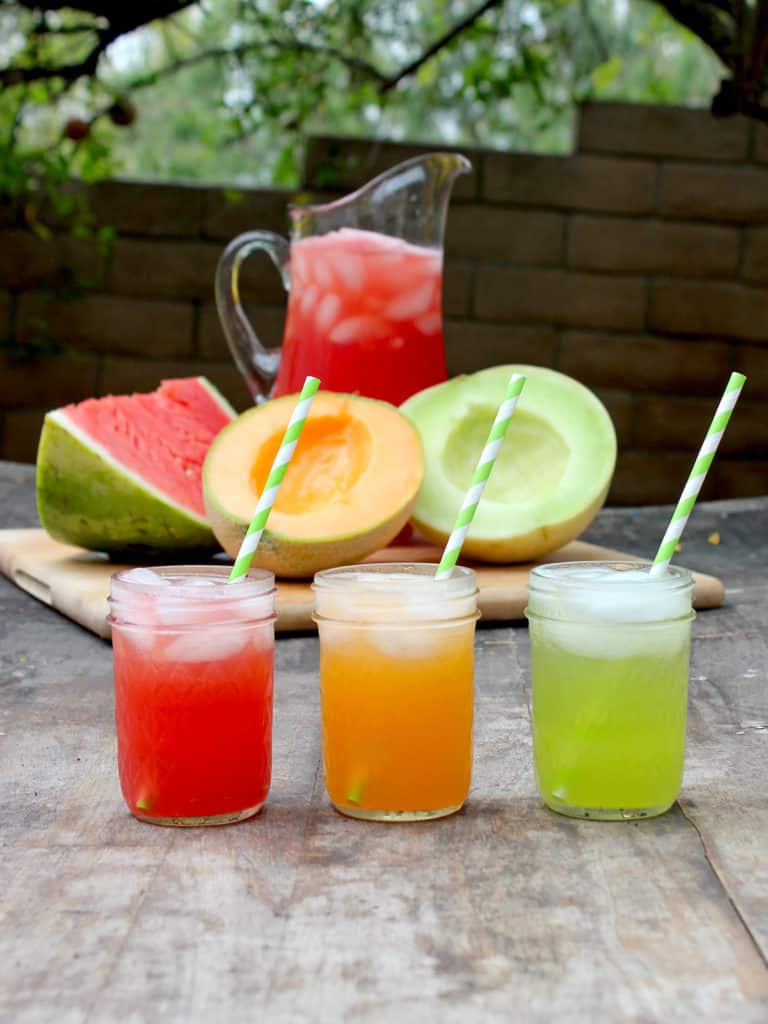 It's summer! The weather, the sun and most of all…summer fruits. melons happen to be my favorite, and sometimes I end up buying a little too many of them because my eye are bigger than my stomach. So what can you do with melons when you have to many to eat? Make this Melon Spritzer Recipe!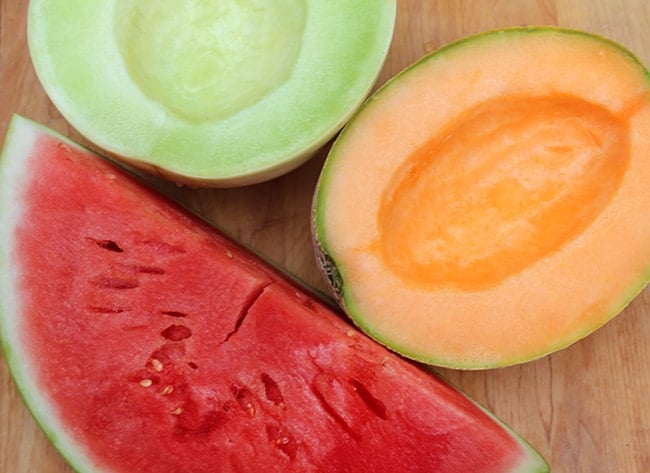 Aren't the colors pretty!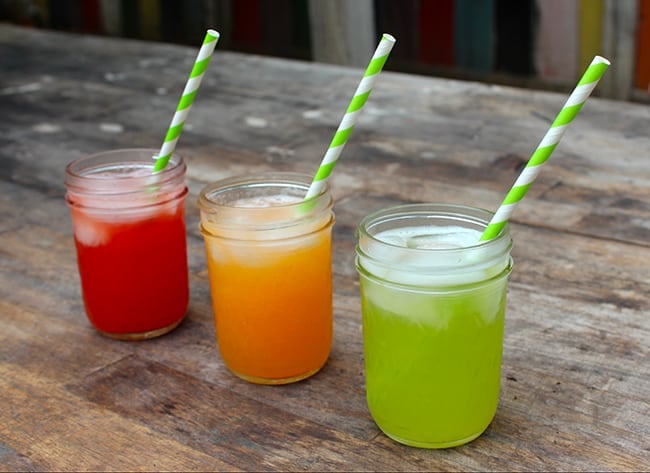 How to Make a Melon Spritzer
This is one of the easiest drink recipes I know. All you need to make some refreshing Melon Spritzers is melon, sparkling water (you can use plain water instead) and a few packets of Sweet'N Low. There is no added sugar in this recipe, which is great when you don't want to add those extra calories that adding sugar brings. It's probably one of the easiest Melon Spritzer recipes.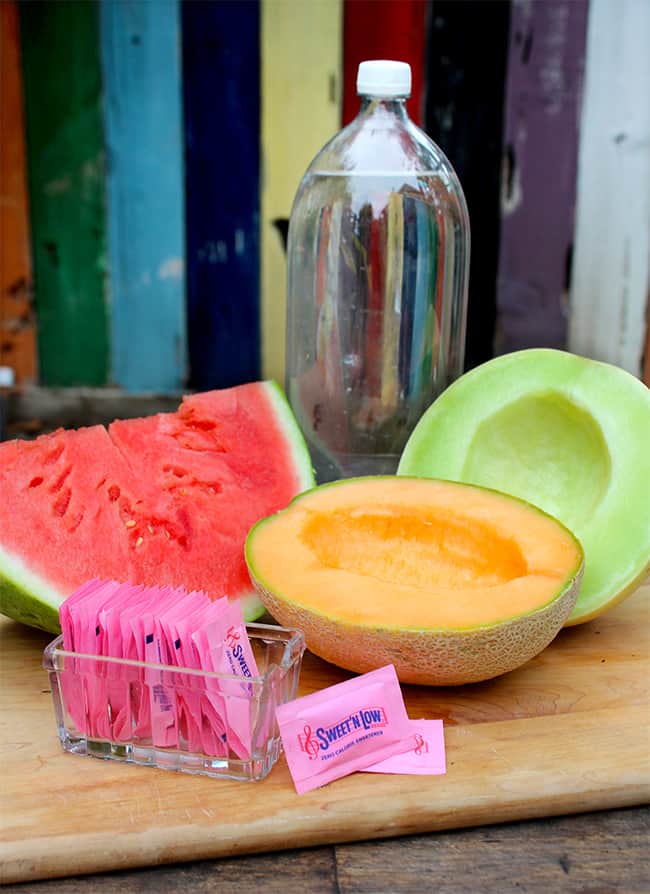 To make a Melon Spritzer, all you have to do is remove the seeds from your melon, cut it into cubes, blend it in the blender, then add water and Sweet'N Low to taste.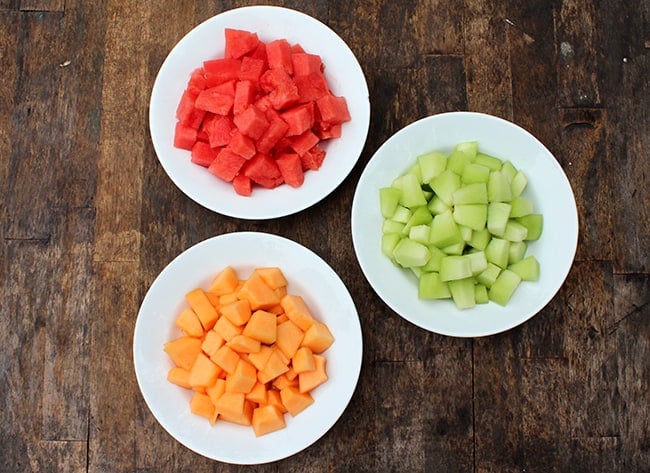 You will want to chill it before drinking, because it enhances the flavor and makes it more refreshing. Also, add ice before you serve.
They makes the perfect treat for a hot summer day, or compliments a summer picnic. Truly an easy melon spritzer recipe. Happy summer!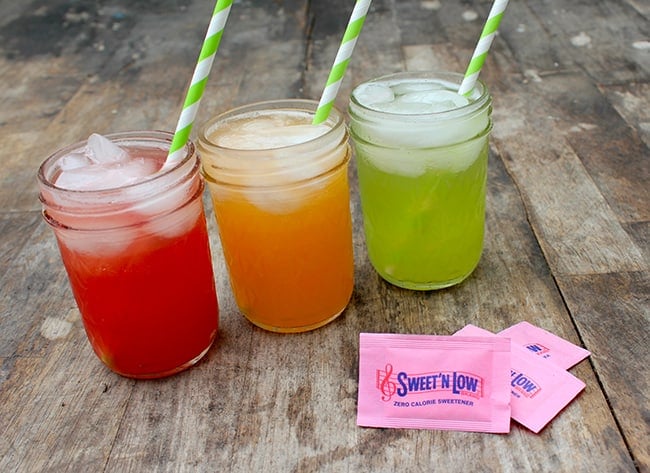 Ingredients
5 cups of melon (watermelon, cantaloupe or honeydew)
5-6 cups of water (or sparkling water)
3-5 packets of Sweet'N Low
Ice
Directions
First, remove the seeds from your melon and cut the melon into cubes.
Next, in a blender, place the melon and puree until smooth.
In a pitcher, pour the melon puree and water and stir until combined.
Add the packets of Sweet'N Low. You can add more or less according to your taste.
Place in the refrigerator for a few hours until chilled (the colder the better!).
You can add alcohol to make this mocktail a cocktail.
Add ice before serving. enjoy!
Note: You can also make a single serving if you want! I found that 1 cup of water to 1 cup of melon and 1 packet of Sweet'N Low is the perfect ratio for this summer drink. Make sure that it is nice a cold...that is the key to making it taste super yummy.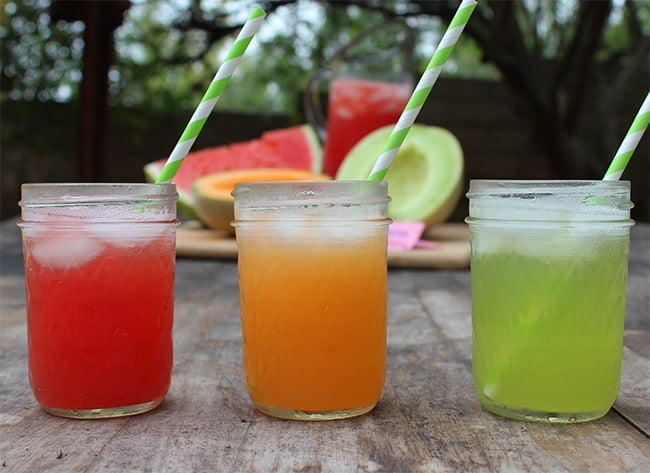 Hope you enjoyed this Melon Spritzer recipe!
{ disclosure: This is a sponsored post. I am an Ambassador for Sweet'N Low. All thoughts and opinions are my own. }