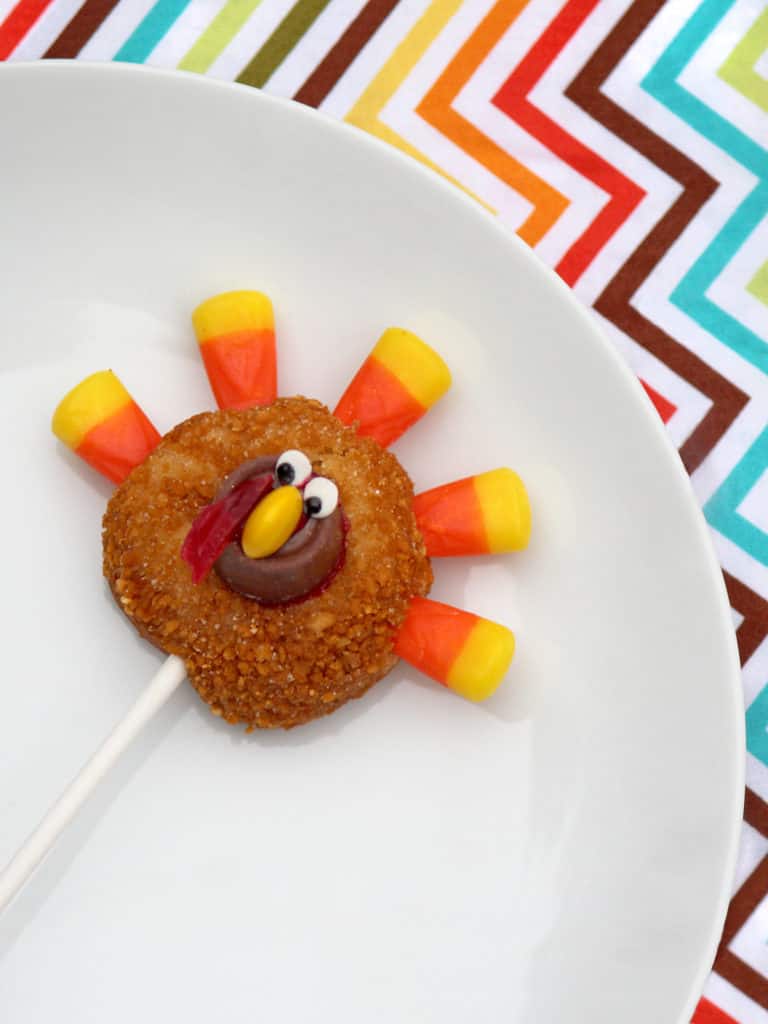 The other day, the kiddies went grocery shopping with me and we found some of those little packages of mini donuts in the plastic tubes on sale for $1.00. These are their favorite and talked me into buying them all donuts for a treat. When we got home, the kids wanted to do a craft. So I taught them how to make Thankgiving Turkey Donut Pops. What better ideas would their be than to combine our leftover Halloween candy with the mini donuts we bought to make Turkey Donut Pops.
Turkey Donut Pops are perfect for Thanksgiving, and a whole lot more tasty than turkey, in my vegetarian opinion. You could make them for a school class, or for fun, or as a part of the Thanksgiving Day dinner dessert course. They would be extra cute wrapped up in individual cellophane bags and ties with a bow. Give them to friends, teachers or neighbors. They are very simple and easy to make.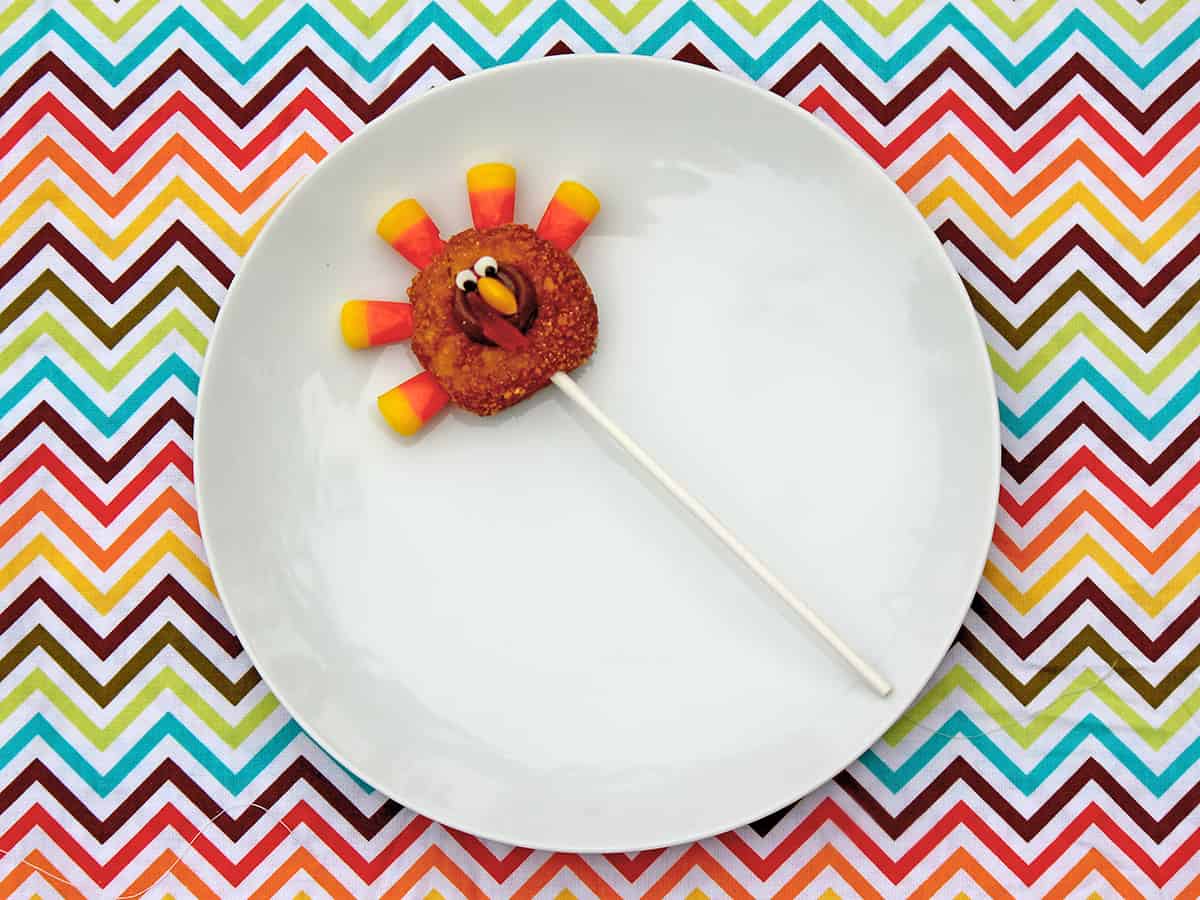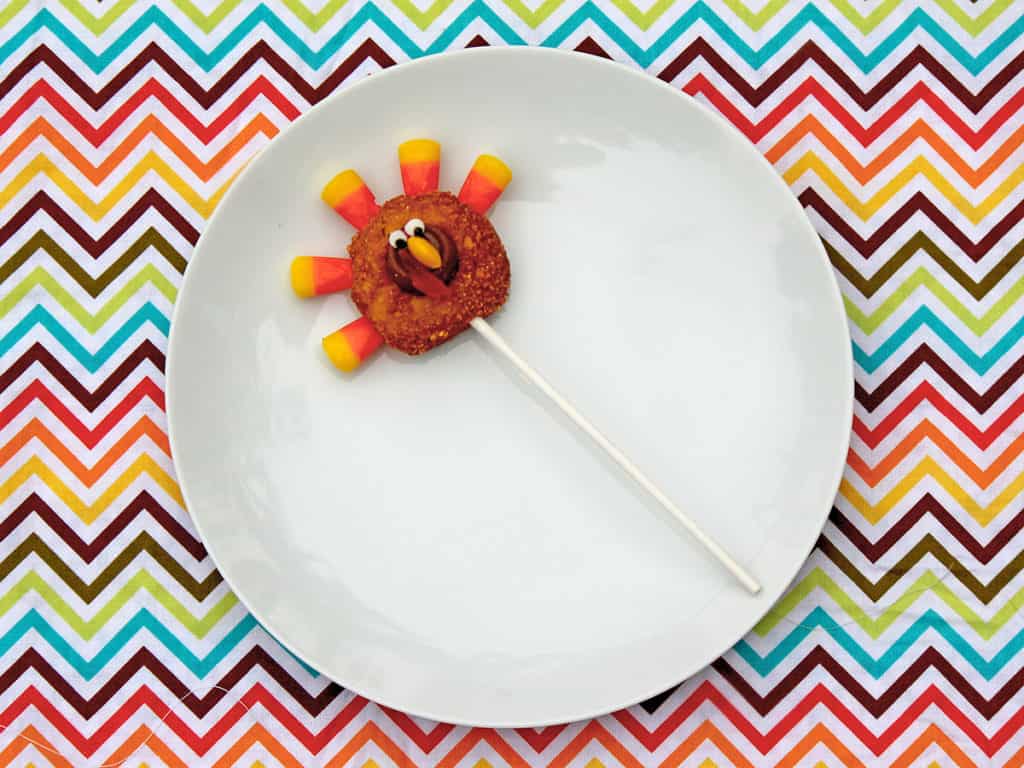 Thanksgiving Turkey Donut Pops
To make a turkey donut pop, you will need:
Small bite sized donut
5 candy corns
Rolo or mini peanut butter cup
Sliver of licorice, fruit roll-up or red candy for gobbler
Half of a yellow or orange M&M
Frosting or peanut butter
Lollipop stick
First, insert a lollipop stick into the mini donut. Then, carefully insert candy corns into side of donut. I found this step to be the hardest because when i pushed to hard the donut split on me the first time.
Using frosting, adhere a Rolo to the front of the donut pop.
Finally, decorate your turkey's face with candy pieces adhered with frosting. I used black frosting to make the turkey's eyes.
You can use any sort of candy pieces to make your turkey. I literally just pulled out the leftover Halloween candy and looked for candy that i thought would work!
And that's how you make Thankgiving Turkey Donut Pops.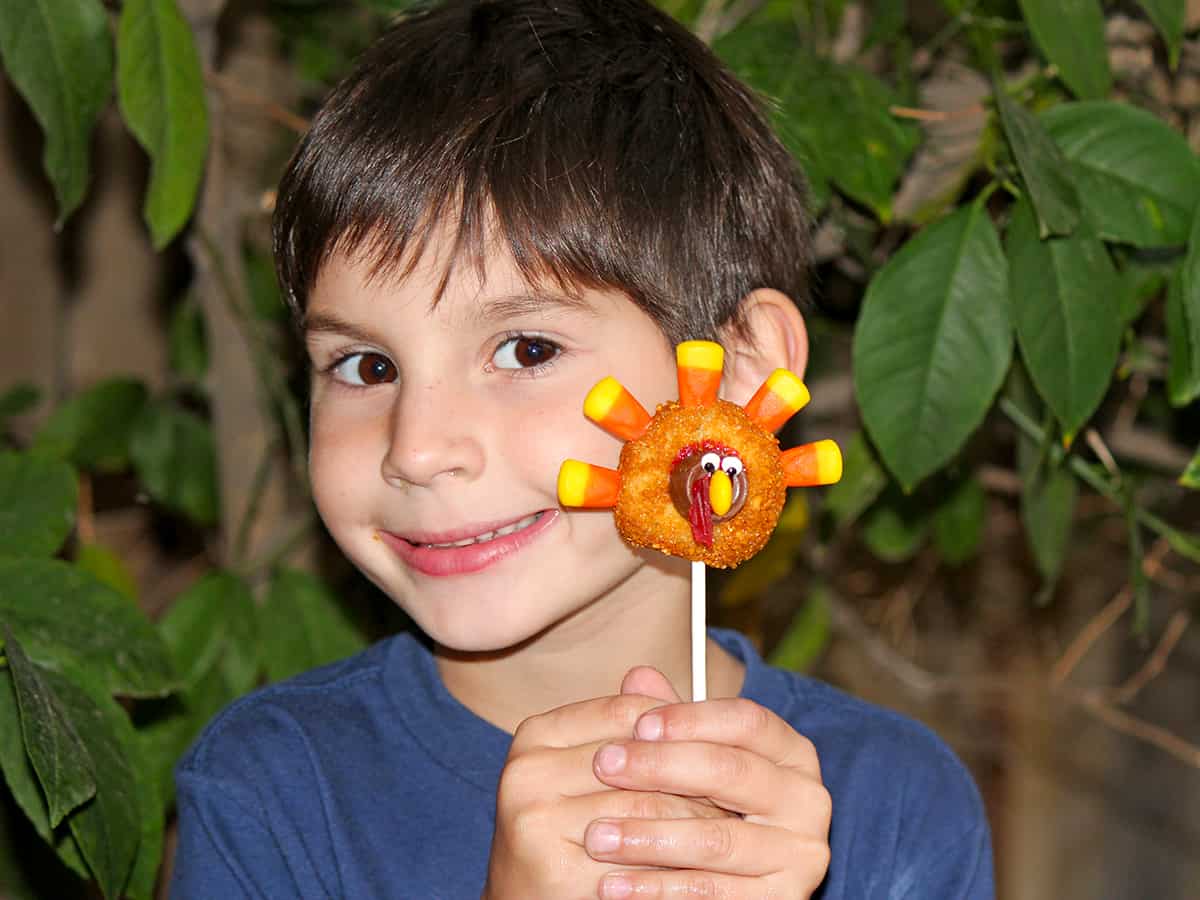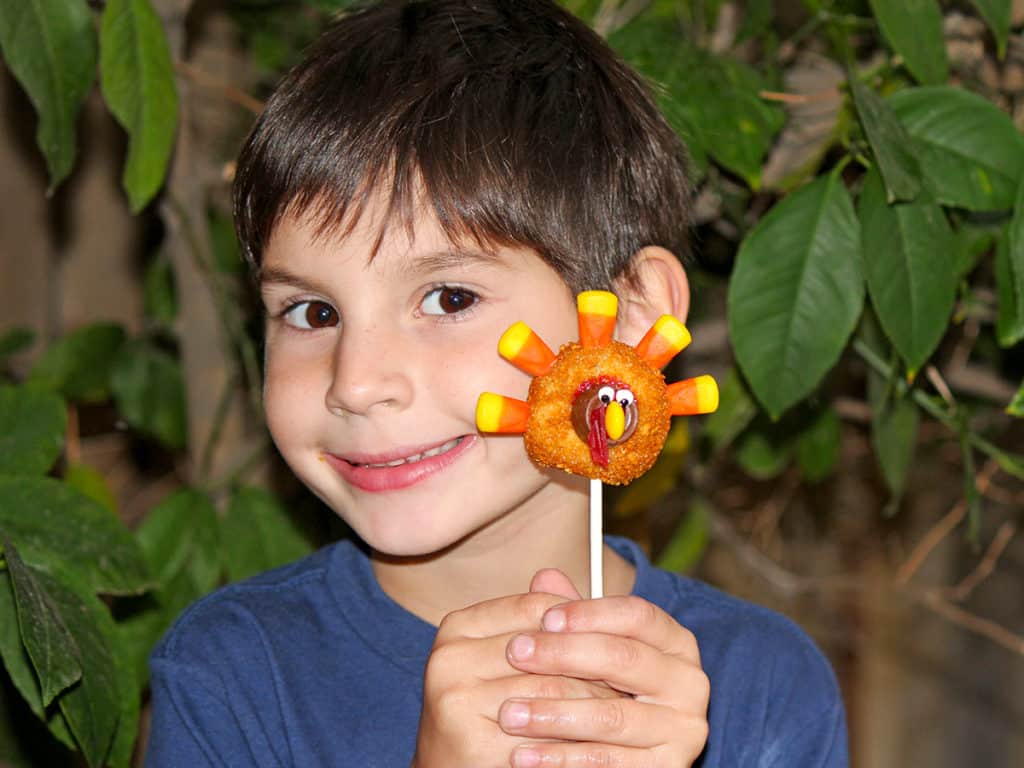 Aren't these turkeys adorable?!!!
Gobble, Gobble.