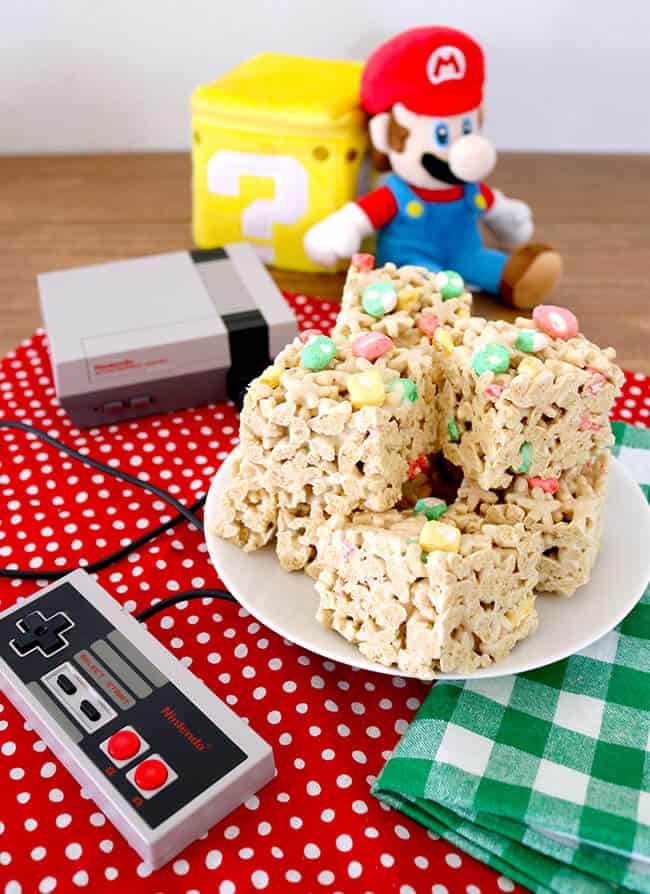 As you have seen on my social media, we are huge Nintendo fans. the boys asked for a Nintendo Switch for Christmas, and everytime they've earned screen time, they're playing it. actually, you will find the whole family playing it, especially in the evenings. i like to make a big bowl of popcorn or a special treat, and anyone who has finished their homework and has a clean room can play until bedtime. speaking if treats – check out these Super Mario Cereal bars that i recently made! the boys spotted the new limited-edition Super Mario Cereal in the store, so we decided to make some thing special with it.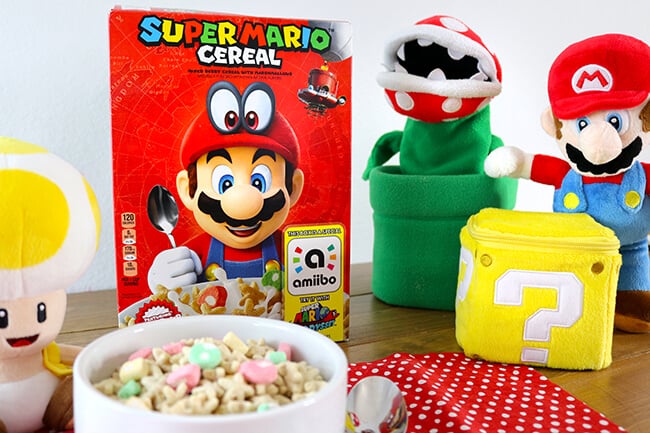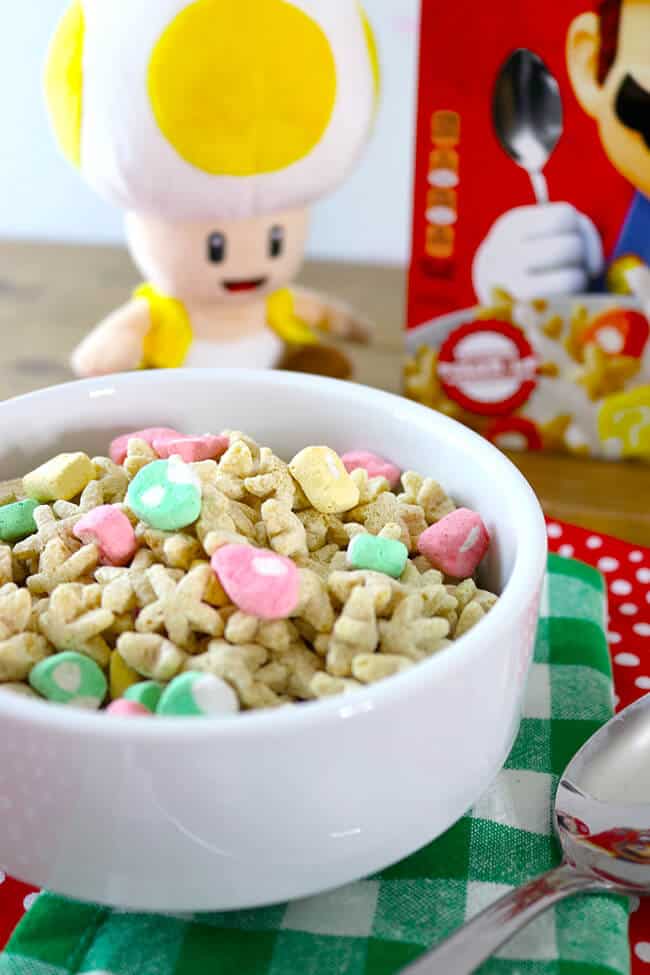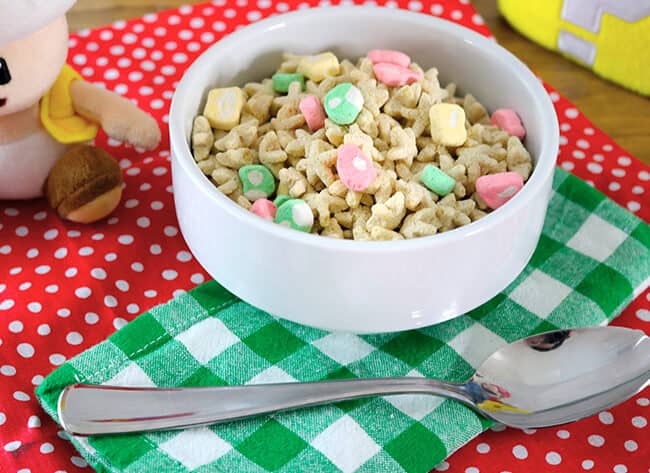 the new limited-edition Super Mario Cereal from Kellogg's has just hit store shelves nationwide! each box has collectible Super Mario Odyssey™ art on it, and also functions as an amiibo™ accessory. my boys LOVE amiobos. you can use these ones to collect in-game coins and check out other fun features.
it's really easy to make these Super Mario Cereal Bars. just heat ¼ cup of butter and 4 cups of marshmallows in a saucepan on the stovetop using medium heat. once they are melted, combine one box of Super Mario Cereal and the melted marshmallows in a large bowl. mix until the cereal is completely coated. next, pour the mixture into a greased 8 x 8" baking dish. cool completely and cut into squares.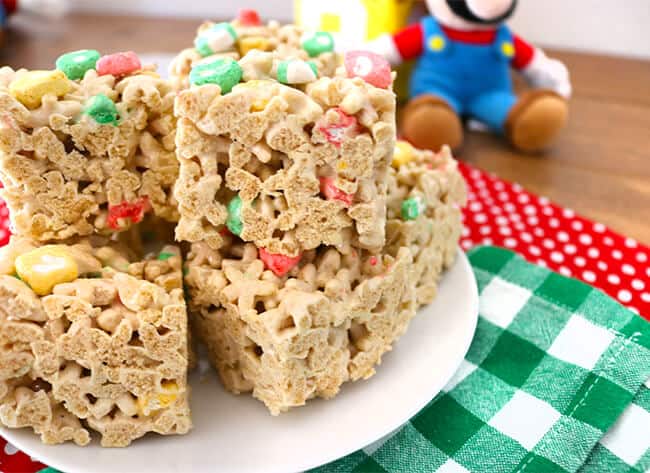 i recommend reserving a bunch of the marshmallows in a cup before combining the cereal with the marshmallow mix. then, once the cereal and marshmallow mix is placed in the 8 x 8" baking dish, decorate the top with the reserved marshmallows. this will make your bars look extra fun!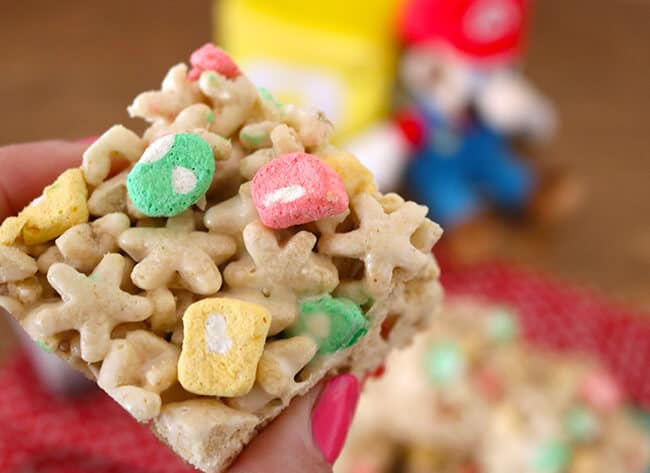 my kids thought i was the coolest mom for making these Nintendo treats. they we so excited to try them, and loved them so much....especially because they tasted different from your average marshmallow crispy treat bar. Super Mario Cereal is filled with colorful power-up marshmallows and a blast of mixed berry flavor. they made the perfect treat for our Nintendo Switch family game night.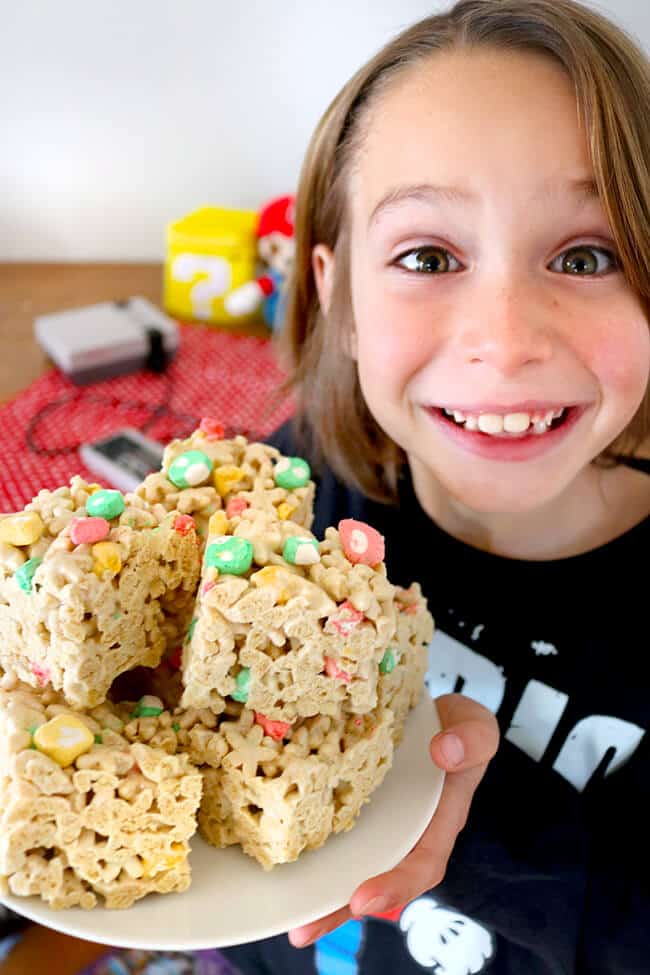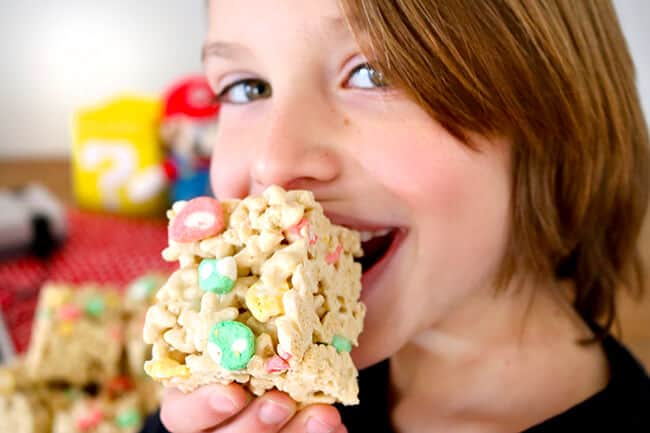 you can find Super Mario Cereal for a limited time at your local grocery store. we found our at Target! if your kids love Nintendo or Super Mario, they would love having a Super Mario Cereal breakfast surprise. or if you have a party coming up, make sure to try making these easy Super Mario Cereal bars. they will be a crowd favorite. power up!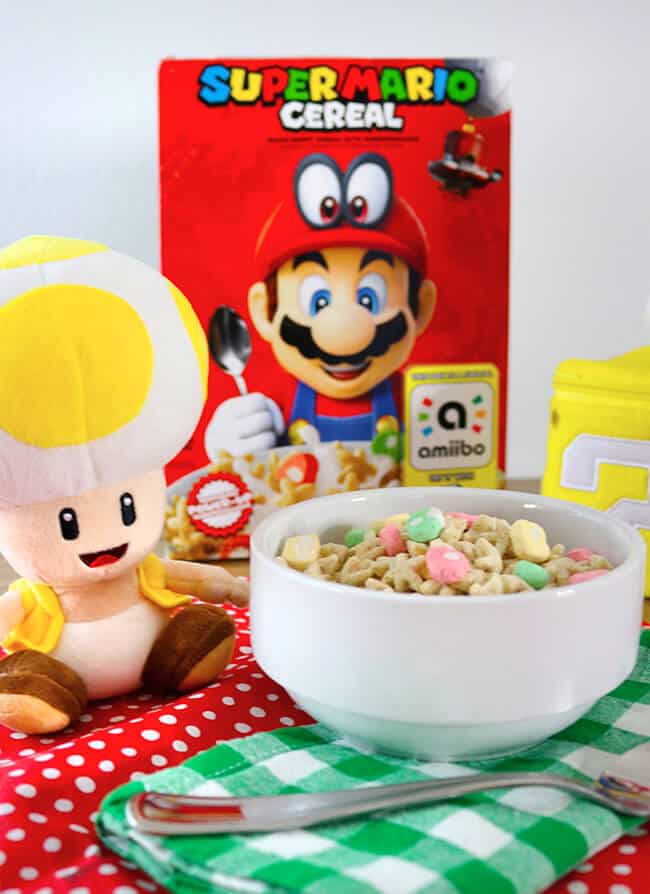 {this is not a sponsored post. we did receive a box of cereal from Nintendo. all thoughts and opinions are 100% my own. }