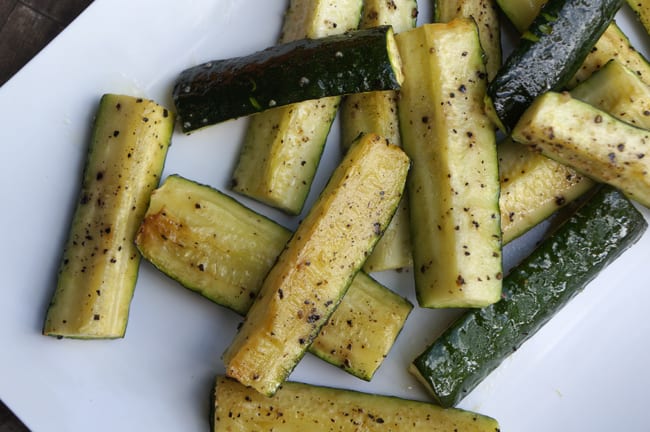 This is a sponsored post written by me on behalf of Pompeian.
i often like to host dinners and invite my closest friends to enjoy an evening of chatting and reconnecting with each other. making a great dinner, and yummy side dishes is important to me…it's a time where i really enjoy cooking and bettering my skills in the kitchen. the food usually come out great and friends ask for the recipe. one time i made Salt & Pepper Roasted Zucchini, and everyone was asking my how i made them. i thought this was funny, because i figured everyone made zucchini this way, but i guess not.
when i was asked to try a new olive oil from the new Pompeian Varietals Collection, i knew that i would love to use it for my Salt & Pepper Roasted Zucchini recipe. it turned out fabulous. and since it seems that not everyone makes their zucchini like i do, i will go ahead and share my recipe with you.
it's secret to success is three ingredients: kosher salt, fresh cracked pepper and olive oil.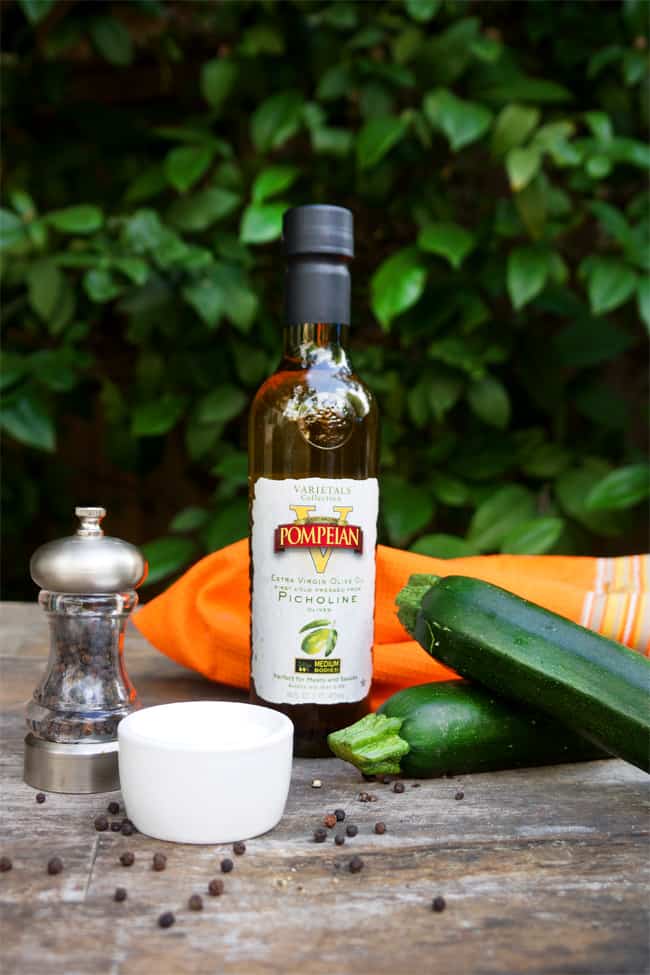 first, preheat your oven to 400˚
next, trim off the ends of the zucchini. then cut them in half and then quarter each half. place them on a baking sheet.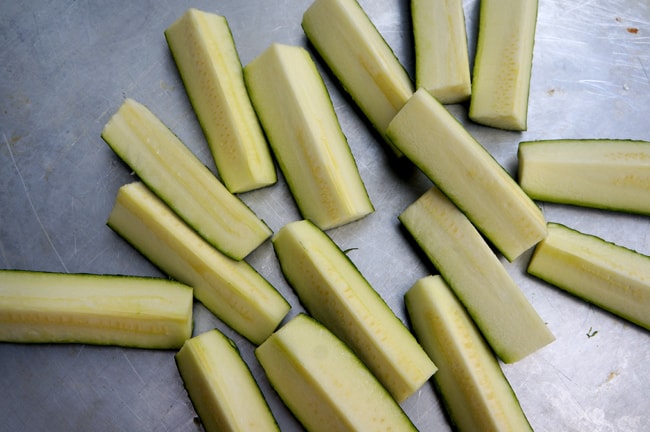 next, drizzle olive oil over the zucchini wedges. toss them around to fully coat with olive oil.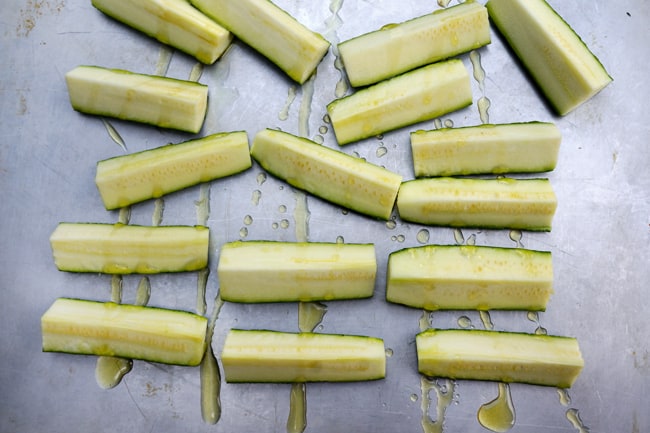 next, generously sprinkle kosher salt and crack fresh pepper over the wedges. kosher salt is the key…if you use regular salt (which i don't suggest) use a lot less. if you don't love pepper, don't use as much as i did.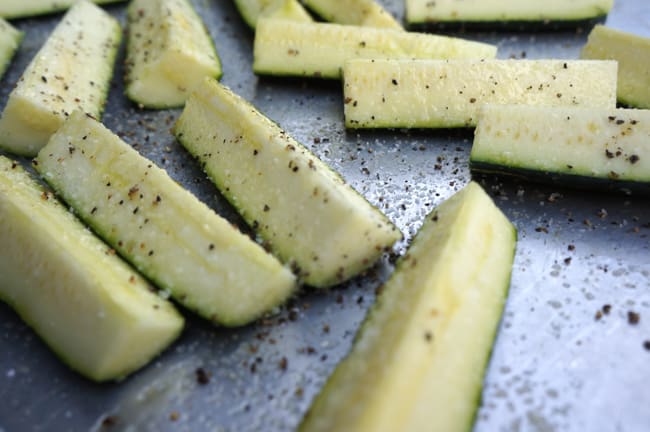 finally, turn the zucchini so that the green side is up and the inside is flat on the baking sheet. place in the oven for 15-20 minutes. halfway through the cooking, tilt the wedges to their other side, still with the green side up. bake until slightly soft and edges are roasted.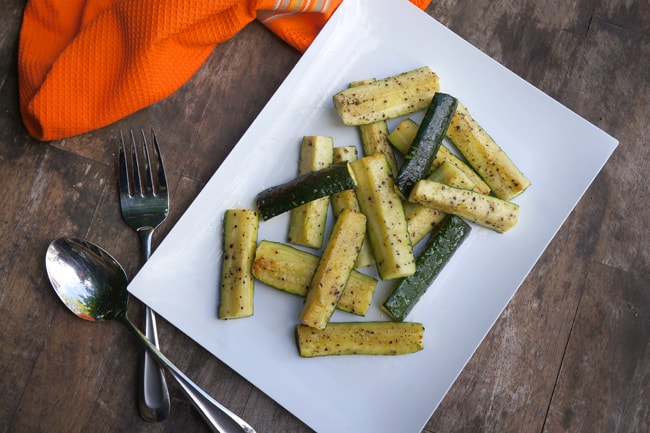 i love my zucchini cooked this way. i love the salt and pepper taste and the bit of crispness still left in them. i am not a fan of mushy zucchini. i can even get my kids to eat these which is a win!
now, let me tell you a little bit about the olive oil. did you know there are many different flavors of olive oil?  i never really thought about it until i was introduced to the Pompeian Varietals Collection. it is a premium line of mono-varietal extra virgin olive oils with a variety of olive oils that each celebrate a unique flavor. each olive oil flavor shares the unique journey behind it's origin.  consumers can track the lot number located on the back of their bottle to learn about the unique harvesting process and origin of each olive. and even better, it is well-priced at around $6.99 per bottle.
the Pompeian Varietals Collection ranges in flavor from mild to full-bodied, so when you are cooking, you are able to select the perfect, complementary oil and flavor profile for your dish. i have learned that you should use different olive oils for different dishes, for example, Koroneiki would compliment delicate seafood and Picholine would be great for for juicy red meats. each variety of the Pompeian Varietals Collection has less than .5% acidity, an indication that only the highest quality olives were used to produce this collection. the line is currently has three varieties, including:
Arbequina – a mild-bodied extra virgin olive oil with a round taste of mature fruitiness and a delicate sweetness of almonds, ideal for fish and vegetables.
Picholine – a medium-bodied extra virgin olive oil with a green fruitiness, hints of herbs and a pleasing balance of bitterness, great for meats and sauces.
Koroneiki – a full-bodied extra virgin olive oil with robust fruitiness and a sensation of fresh cut grass leading to a peppery finish, perfect for soups and salads.
until now, i just thought olive oil was oil…no taste. but i was wrong! i really enjoyed learning more about it, and am excited to try the other varieties of the Pompeian Varietals Collection.
This is a sponsored post written by me on behalf of Pompeian.