This is a sponsored post.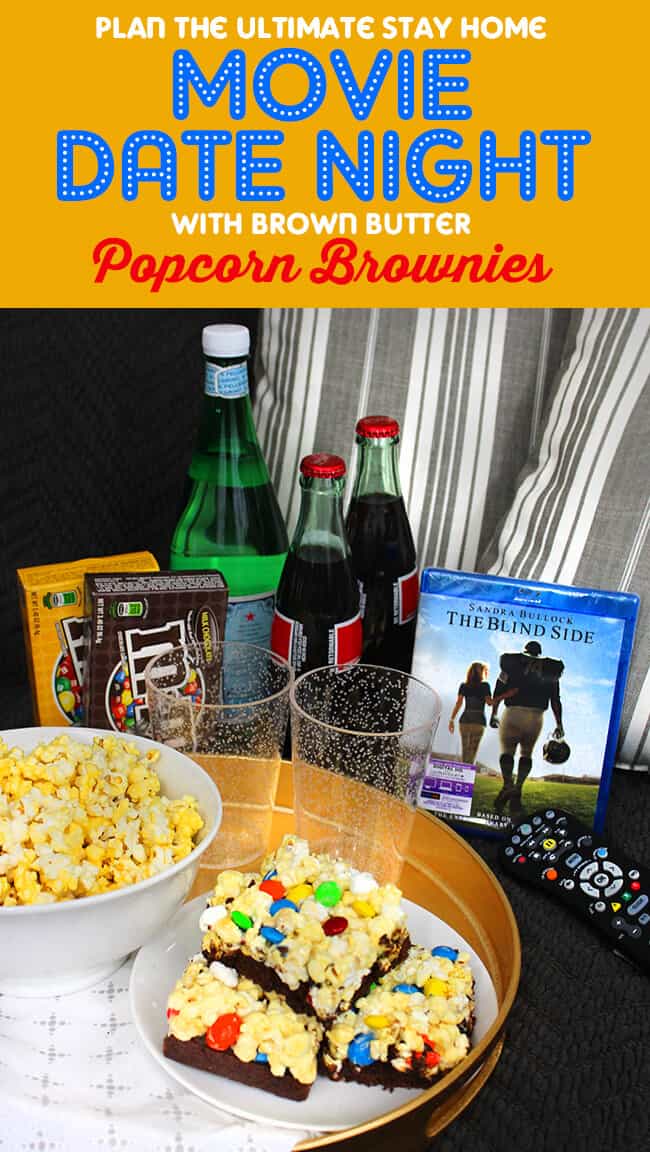 i hear it all the time from my friends and readers, that it's too hard to get out on date nights with their spouses. it's either that it's too expensive to go out and also pay a baby-sitter, that it's too hard to get the house and kids ready so they can go out or that they are just too tired to go out. i get asked all the time for recommendations on where to go for a cheap and fun date night. and although there are options of places to go, there is still the problem of finding a babysitter. it's important to have date nights to reconnect and feel important to one another. but you don't have to go out to do this. you can plan ultimate movie date night at home.
right now, beginning on November 11th through the 24th, Wallmart has a special Movie Night Display with Orville Redenbacher's popcorn, M&M's® and Warner Brothers DVDs & Blu-Rays at a promo price of $5 for DVD and $7.88 for BRD (check this list for a store near you). all the movie titles are intended for an audience over twelve years old, and you can purchase these things as part of your special date night.
so first, feed the kids and put them to bed, and then get the popcorn popping. by picking a great movie, popping some popcorn, having a special treat and some of your favorite beverages, your date night will be extra special, and set apart from your adverage day-to-day television viewing. make sure to fluff up your pillows and get some soft blankets to cuddle up together with.
here are the essentials i purchased for a movie date night at home: Orville Redenbacher's popcorn, M&M's® and a Warner Brothers DVDs or Blu-rays.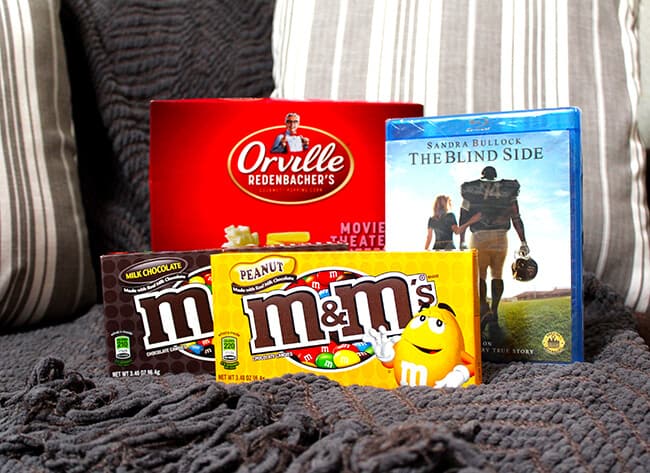 since i have never seen The Blind Side before, that is the movie we chose, but there are a lot of great choices to pick from like Ghost, Forrest Gump, The Notebook, Green Lantern, Harry Potter and the Deathly Hallows and more!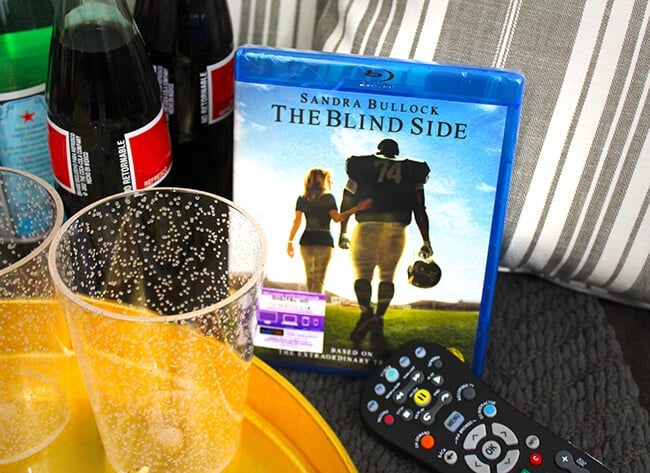 and then for a special Date Night Treat, i got our favorite drinks, and made Brown Butter Popcorn Brownies. you always want to treat yourselves after a long week, and i thought these would do the trick.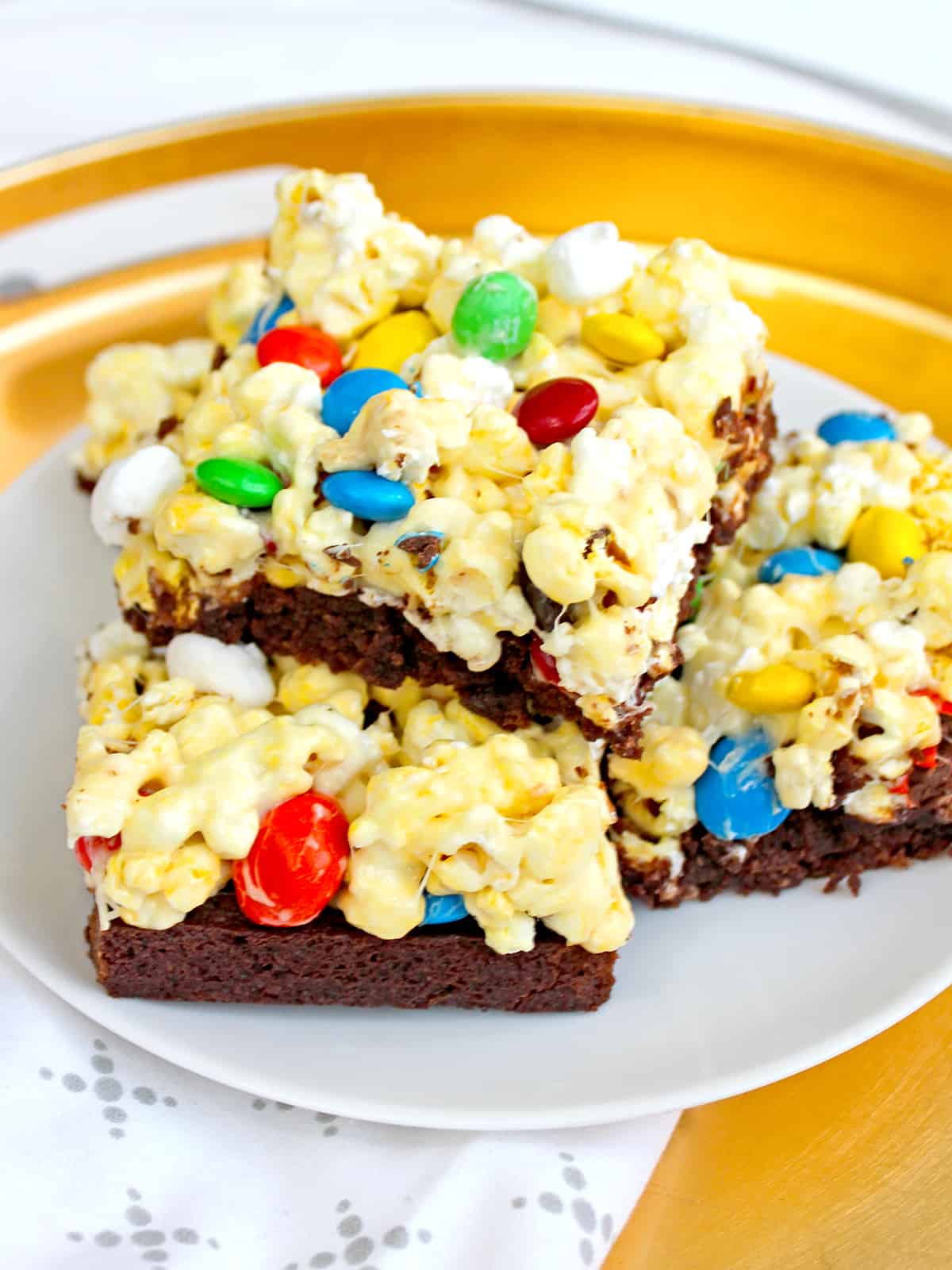 and now for the recipe, Brown Butter Popcorn Brownies are really easy to make. you will need 7 cups of Orville Redenbacher's Buttered Popcorn, 1 cup of M&M's®, 5 cups of mini marshmallows, 5 Tablespoons butter and a pan of prepared brownies.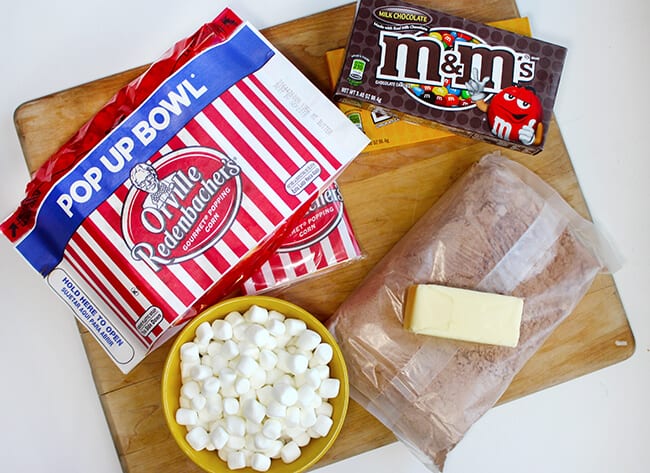 to start, prepare a pan of brownies from a box mix. you can do 8 x 8" or 9 x 13"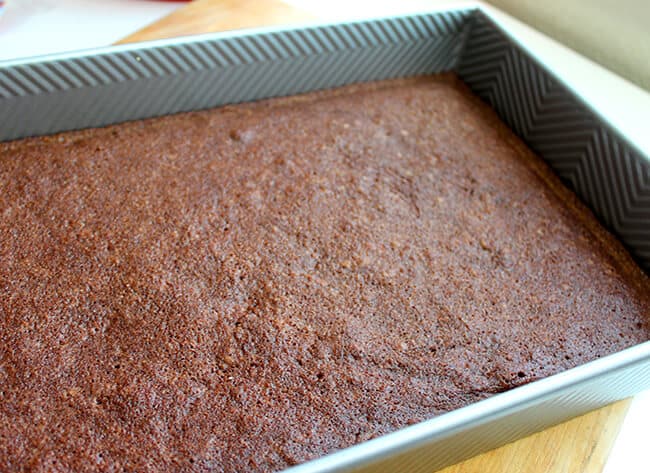 next you will make the brown butter and marshmallow sauce to coat the popcorn. melt 5 tablespoons of butter on the stovetop on medium heat until it darkens in color. next, reduce heat to low and add 5 cups of marshmallows. quickly stir just until melted and combined with butter. remove from heat.
immediately pour over 7 cups of popped popcorn. stir until fully coated.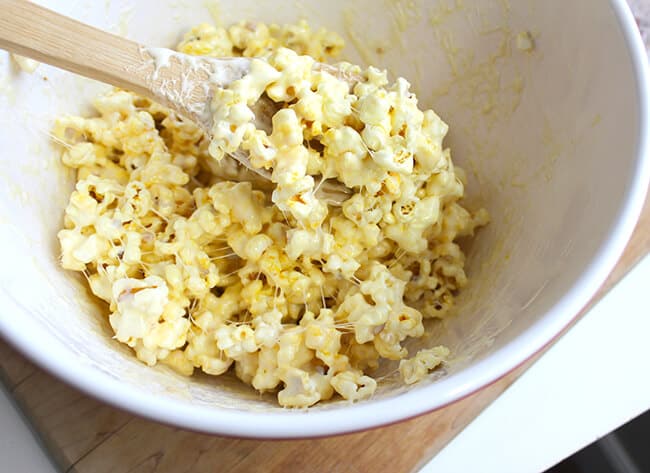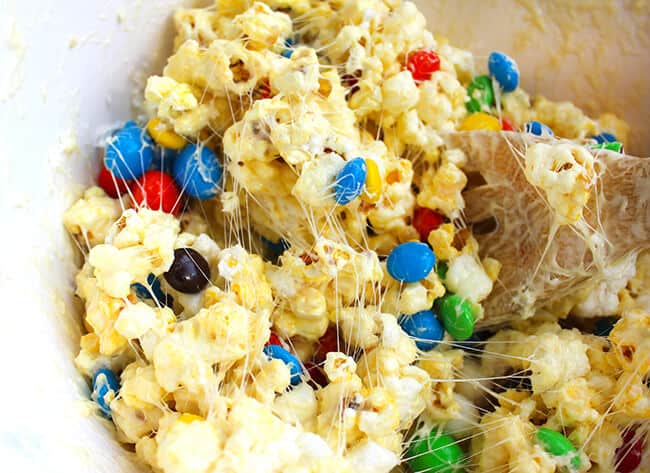 next, add 1 - 2 cups of marshmallows, and 1 cup of M&M's®. i used both peanut and plain M&M's®. stir until completely combined. pour the marshmallow popcorn mixture over the cooled brownies.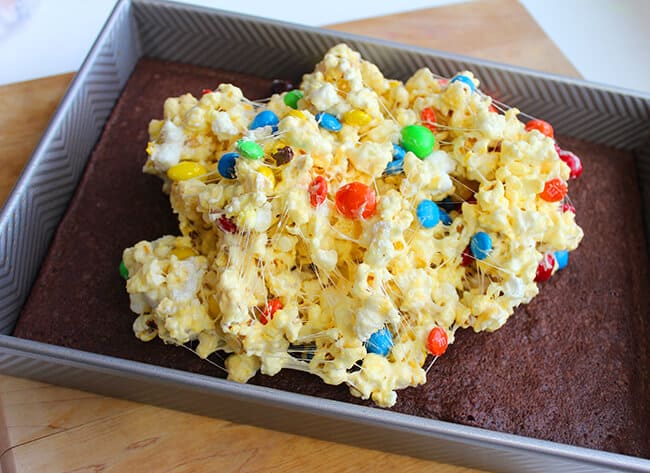 spread mixture evenly over the top of the brownies. let cool.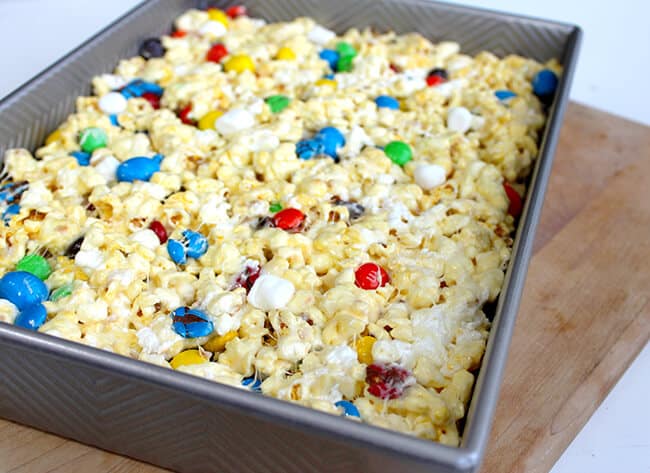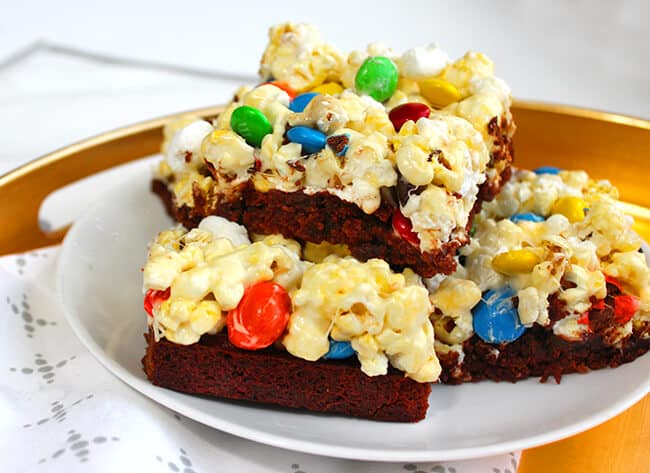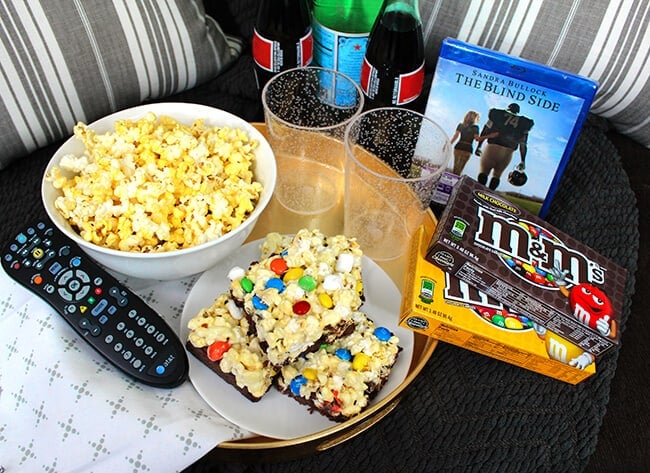 once you have let the brownies sit for at least 30 minutes, you can cut and serve them. you will be surprised at the salty and chewy chocolate taste with the crunch M&M's®. it's all your favorite movie flavors in one dessert.now go and enjoy a movie night with your sweetie!