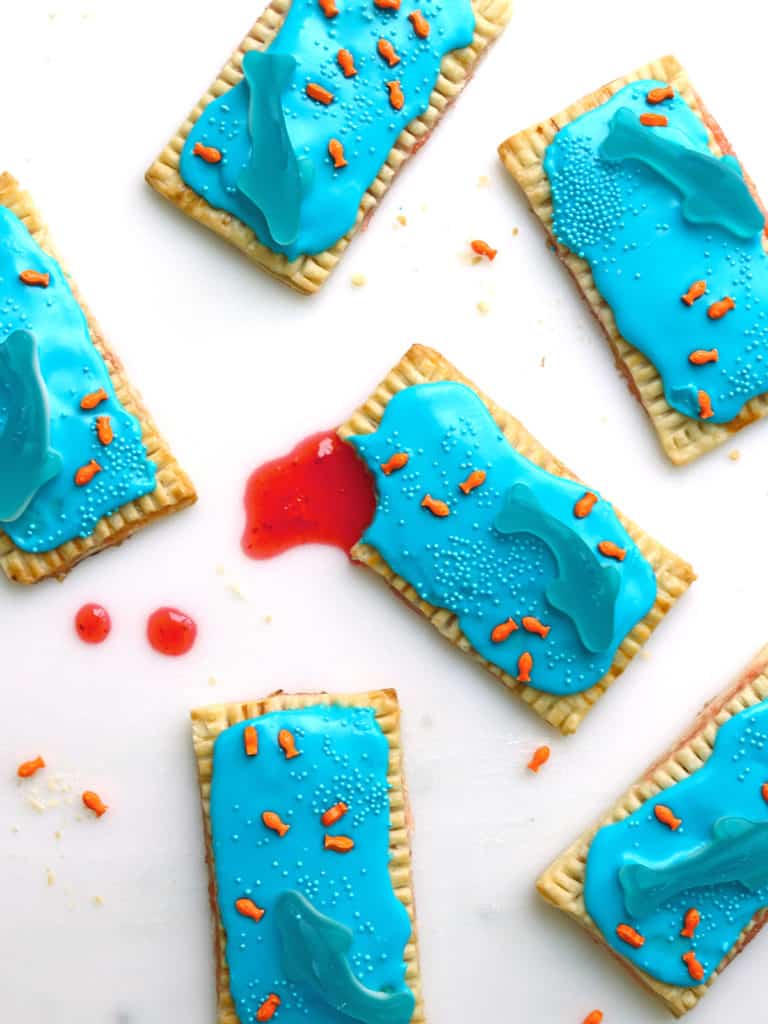 it's Discovery Channel Shark Week, which means lots of shark movies, shark television shows, and shark themed activities and treats. my boys love shark week so much that i decided to find a fun Shark Week activity for them....of course in a food theme. so, i came up with Homemade Shark Attack Pop Tarts! super easy to make and even include oozing blood from a shark bite. they are pretty much a homemade strawberry pop tart with blue icing, fishy sprinkles and a gummy shark. i found the gummies at our local Sprouts market and the fishy sprinkles are by Wilton and i purchased them from Michael's Craft Store.
How to make Homemade Shark Attack Pop Tarts
all you need to make these Shark Attack Pop Tarts is pie crust (i used the refrigerated ready-made), strawberry jam, confectioners sugar, blue food coloring, sprinkles (optional) and shark gummies. plus, one egg for the egg wash.
first, cut the pie crust into rectangles. you will need two of the same size for each pop tart. for best results, use a ruler and a sharp knife to cut the dough.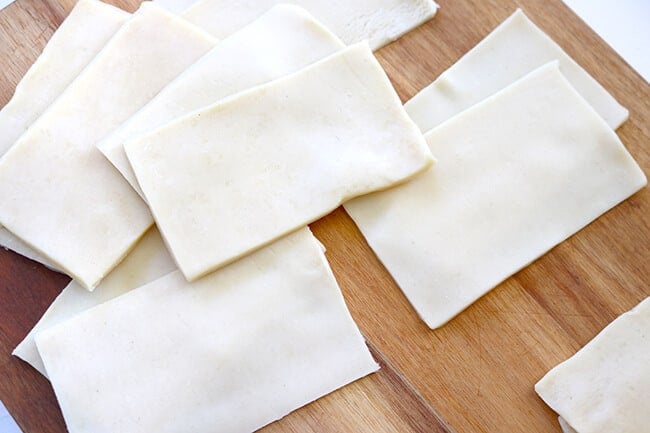 place the bottom half of the pie crust on a baking sheet.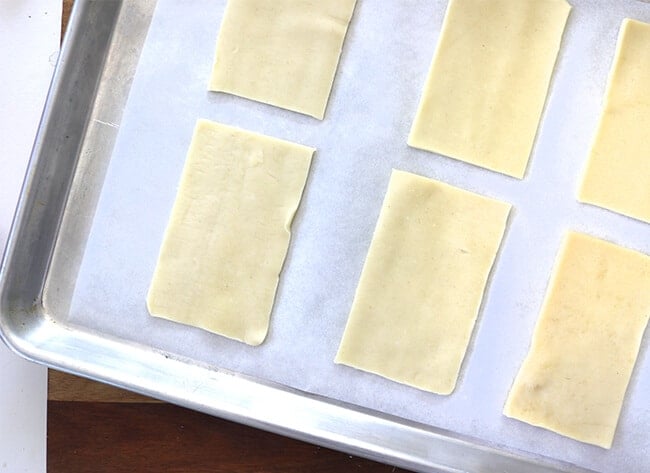 top each rectangle piece of pie crust with strawberry jam, making sure not to get it too close to the edges. leave at least a ½" border.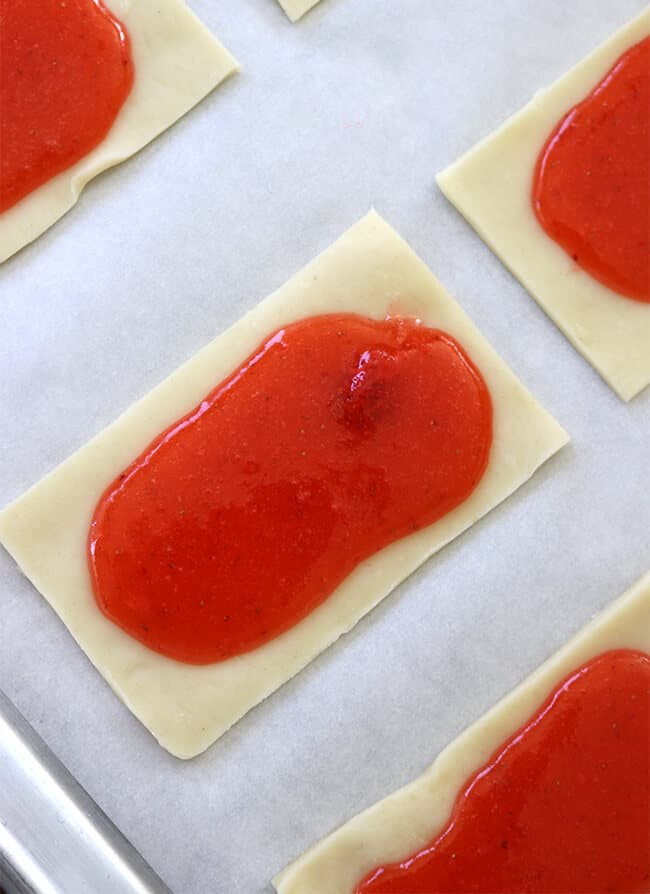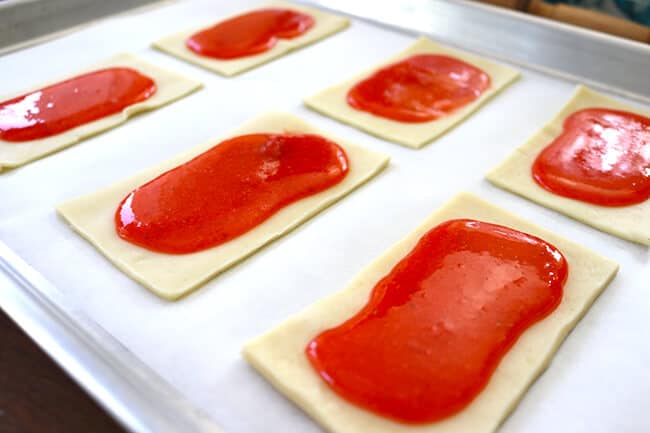 next, place the second pie crust rectangle on top of the jam. with a fork, crimp all the edges to seal. also prick the top of eat pop tart a few times.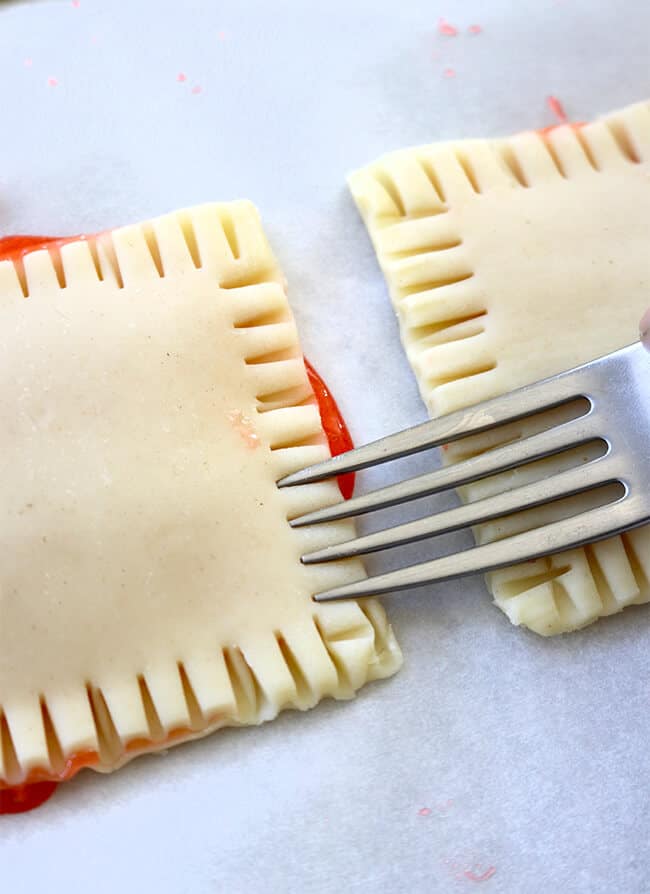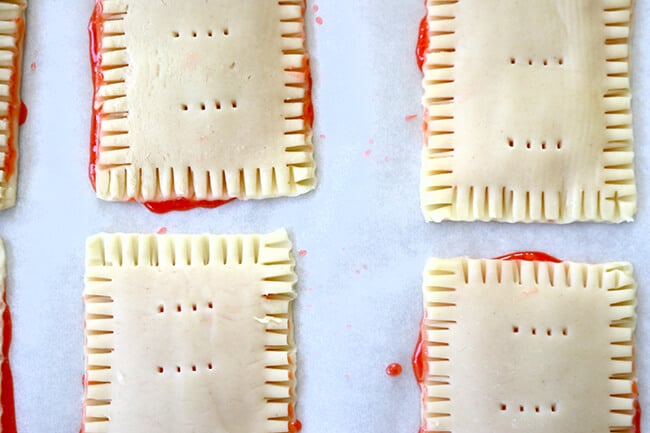 brush each pop tart with egg wash. a mixture of one beaten egg and a dash of water.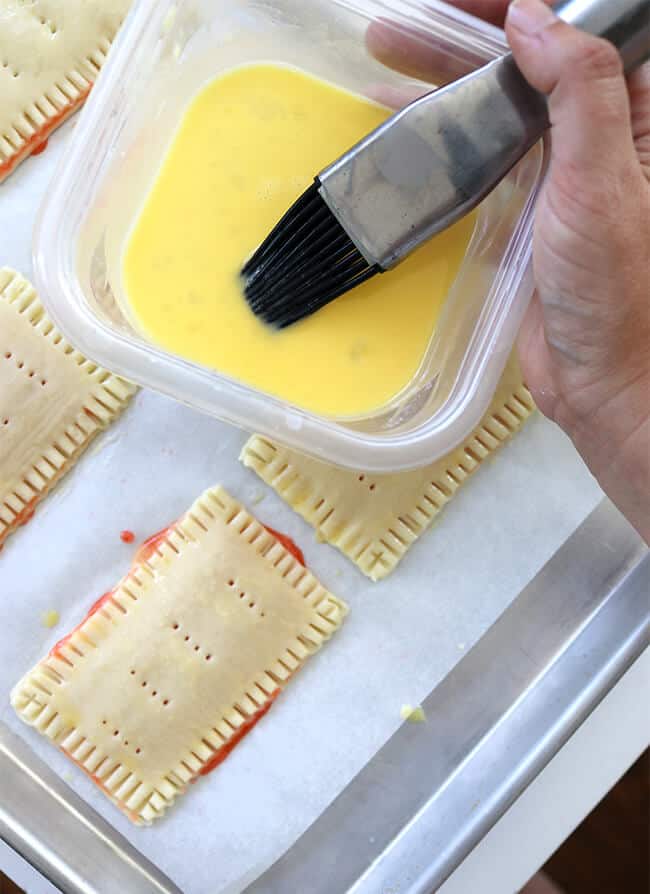 place the finished pop tarts into a preheated 450º F oven. bake until golden brown. approximately 10-12 minutes.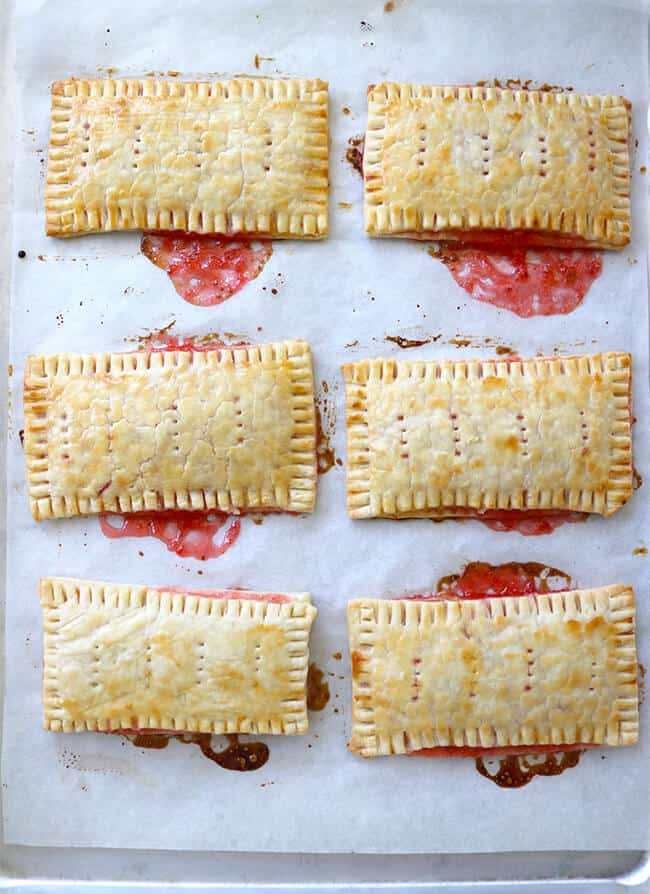 finally, mix the confectioners sugar with water until the correct frosting consistency. add food coloring. frost the pop tarts and add sprinkles and gummy sharks. then enjoy for Shark Week!!!! YUM.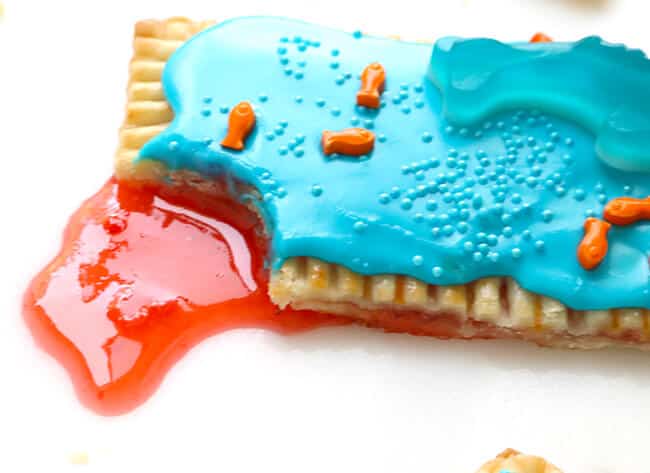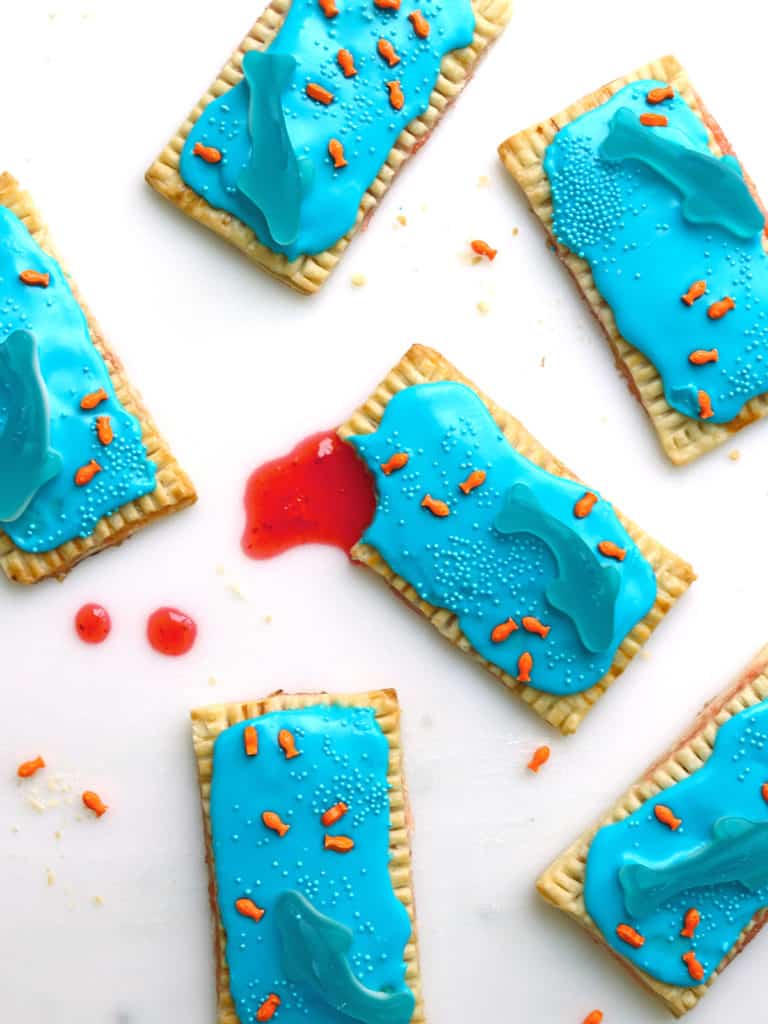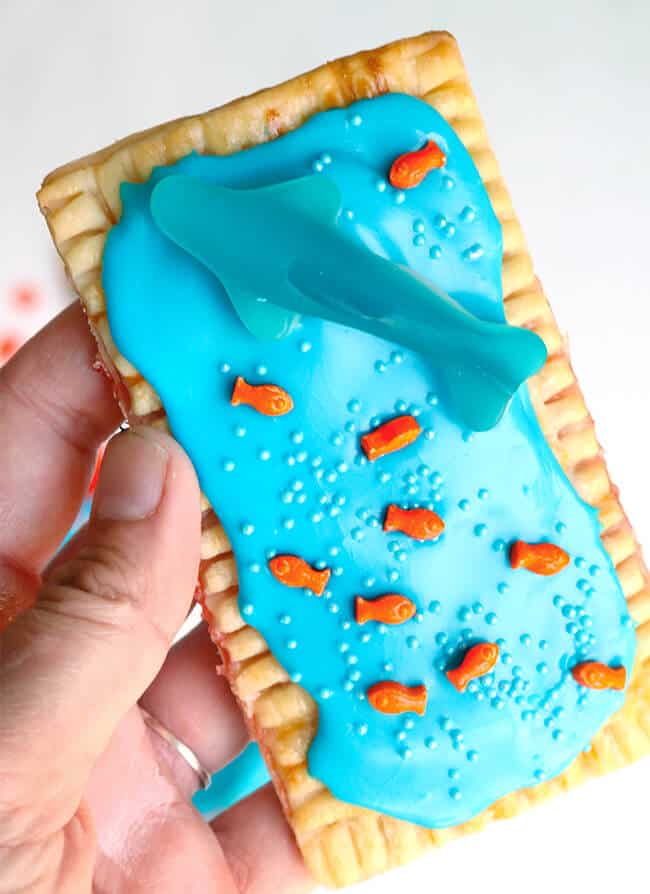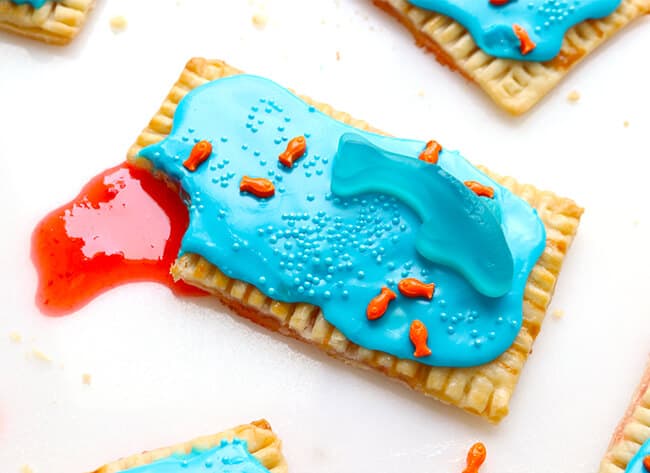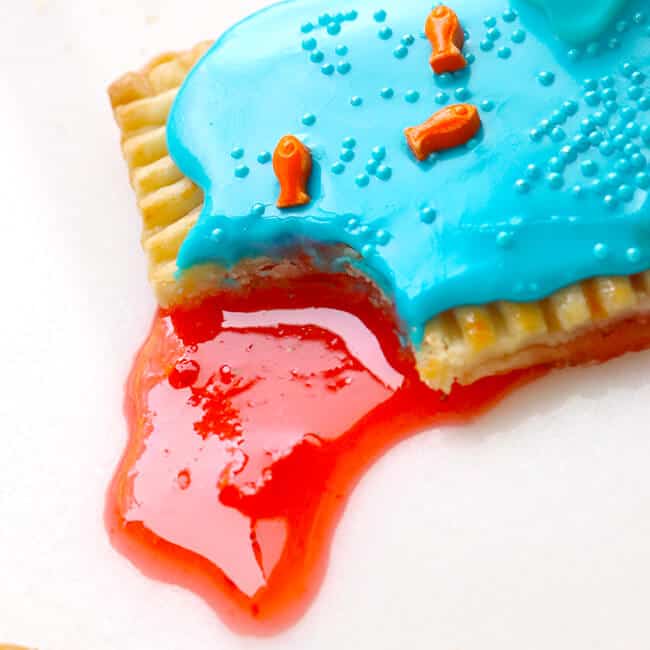 SaveSave
SaveSave
SaveSave
SaveSave
SaveSave
SaveSave
SaveSave