it's our first week back to school, so i am now getting settled on the school routine. sometimes i am a fun mom and like to try and find fun snacks to give to my boys after school. my goal is also to try some healthier options. i thought these school snack ideas from Family Fun Magazine were pretty cute. i may not get this creative everyday, but every now and then it's fun to cook with the boys. we would have fun making these snacks together after school.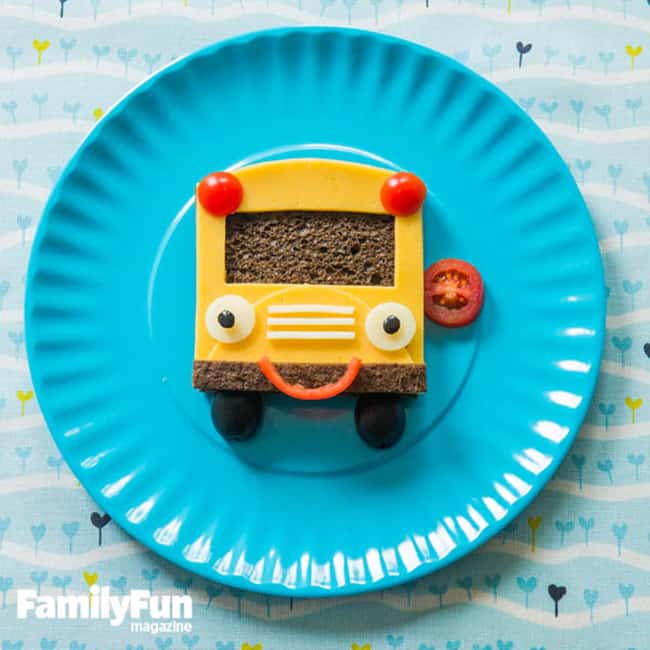 School bus sandwich - cut a slice of bread (pumpernickel is used here) into a rectangle, reserving a strip of crust. trim a slice of cheese to fit the bread. then cut another slice of cheese for the hood. use the reserved crust for a fender. next, cut headlights and grill strips from white cheese and set them in place. use the pointy end of a grape tomato for each red light. slice another tomato into a stop sign and smile. Finish with black olive tires, trimmed to lie flat, and pupils (you can cut it with a straw). now you have a school bus!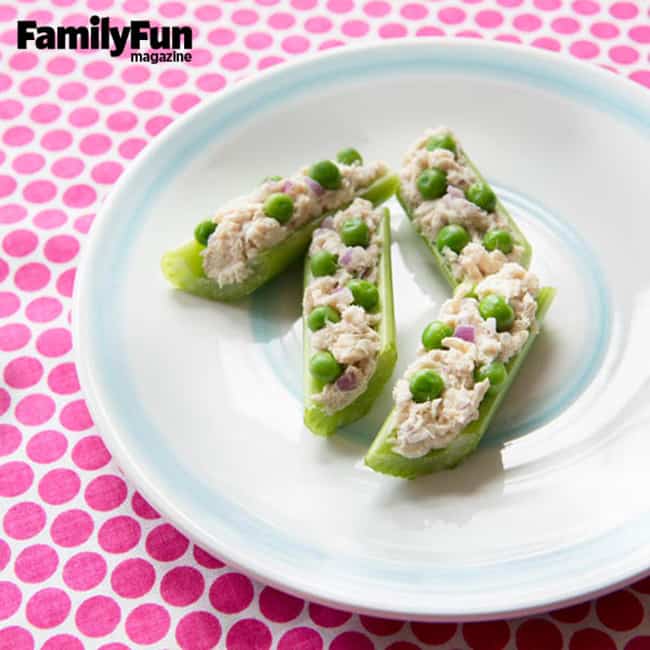 Tuna Canoes or Chicken Salad Canoes - these tasty treats carry a cargo of good protein and serve as an allergy-friendly alternative to the classic ants on a log. fill celery sections with your child's favorite tuna or chicken salad. then top each with a few thawed frozen peas. hopefully these fun boats sail off the plate into the mouths of hungry kiddies.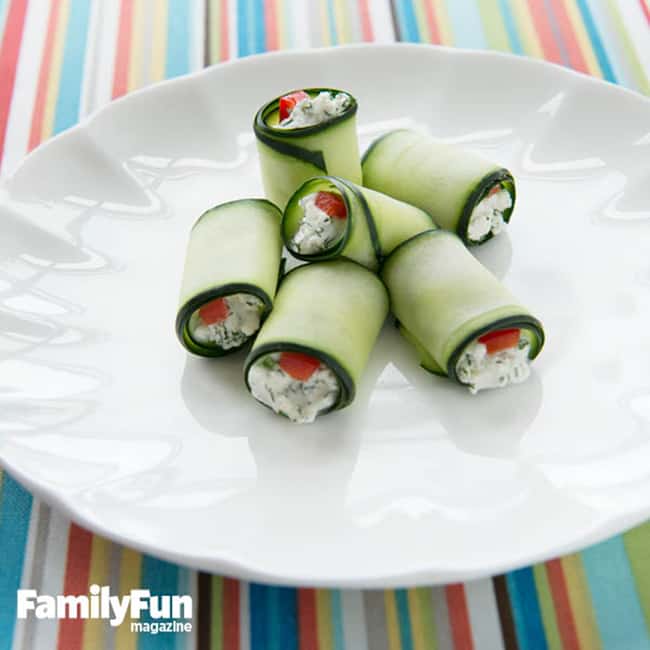 Cucumber Roll-ups - our garden is overflowing with cucumbers right now, and i have been trying to find ways to get my kids to eat them up. these would be great at home or even in the kids lunches. in a small bowl, stir together 2 ounces goat cheese or cream cheese, 2 teaspoons chopped fresh dill, and ⅛ teaspoon salt. cut 12, 1-inch-long strips of red bell pepper. using a vegetable peeler to thinly slice a large cucumber into 12 11/4-inch ribbons. for each roll-up, place ¼ teaspoon of the cheese mixture at one end of a cucumber strip, press a pepper slice on top, and roll. secure the end with a dab of cheese. i think i would like these myself!