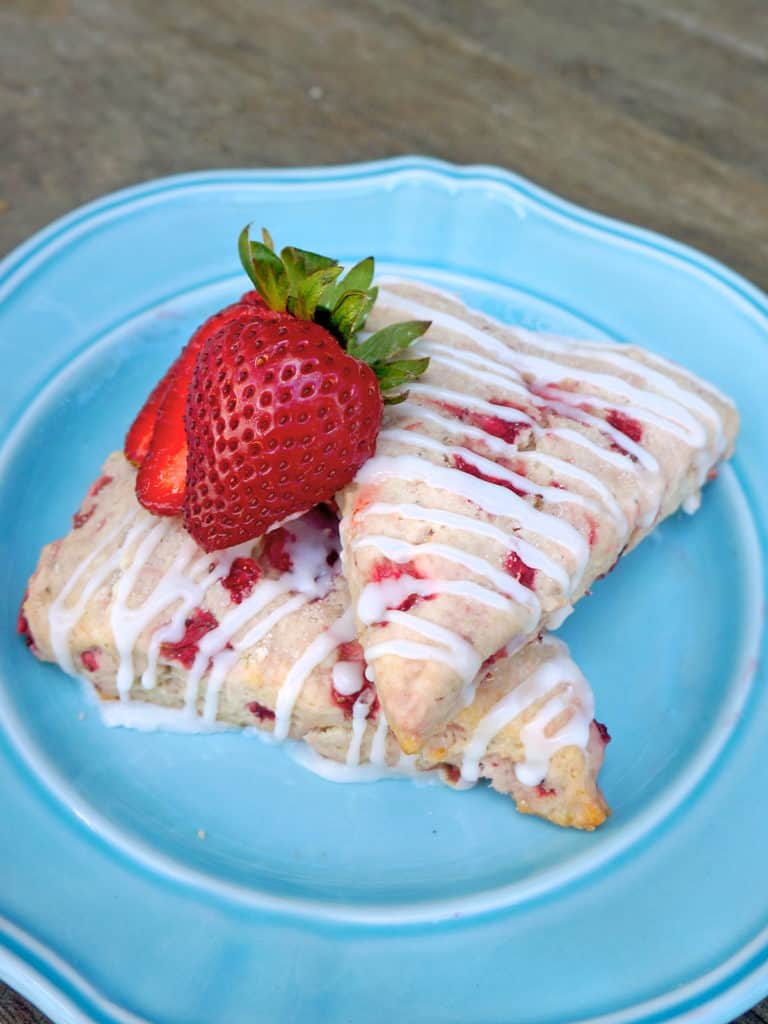 after bringing home a flat of delicious California strawberries from the California Strawberries Event i attended a couple weeks ago, i have been so excited to try out some new strawberry recipes. so when i saw my friend Seir (from We Say Hola) post a picture of strawberry scones on instagram…i had to have the recipe. luckily, Seir sent the recipe right over, telling me it was a recipe from her communities Strawberry Festival. i couldn't wait to make it…as i have never made any kind of scones before.
the next day, my littlest and i made the strawberry scones recipe. who knew scones were so easy to make…or at least this recipe was pretty simple. little Vann and i had the best time making them.
first, we measured out the ingredients.
then my little helper had a great time pouring in all the ingredients.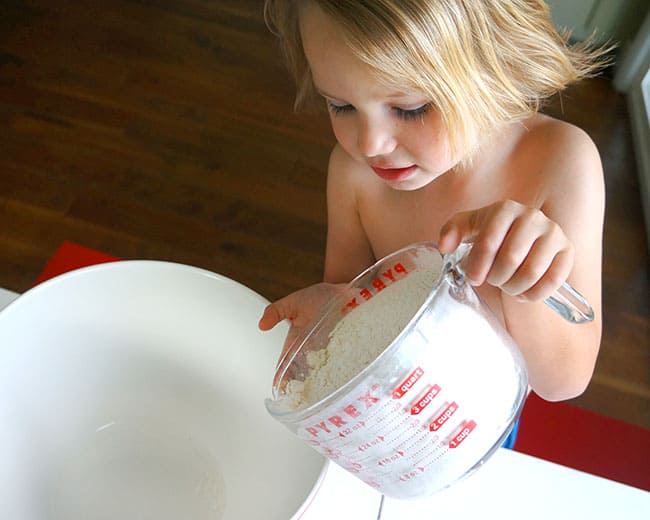 after all the ingredients were put in the bowl, we cleaned our hands and went to town mixing them all together until they formed a nice dough.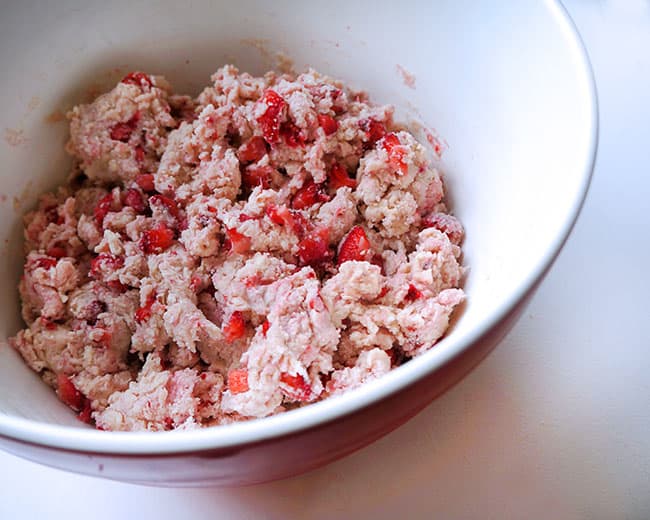 then on a floured surface, we pressed the dough into a ¾" flat round.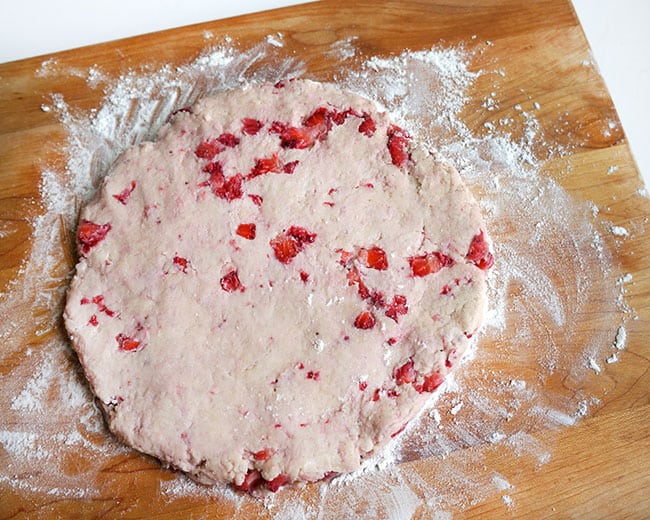 after the dough was evened out and ready to cut, we cut it like a pie, into wedges…using flour if the knife got sticky. and then we placed each wedge onto a baking sheet (somehow i lost the photos of these steps). then we put them into the preheated oven to bake until they were golden brown.
once cooled, we drizzled powdered sugar glaze over the top to make them sweet and perfect to eat. i was really excited to see how much my boys loved these. they ate the whole batch that afternoon. below, i am sharing the complete recipe on how to make this strawberry scone recipe. i recommend making these, and hope that you enjoy them as much as we did. thanks Seir for the great recipe.
Fresh Strawberry Scones
ingredients
1 cup fresh strawberries (or other fruit), chopped
4 tablespoons sugar
2 cups all-purpose flour
2 teaspoons baking powder
¼ teaspoon salt
6 tablespoons butter, in cubes, slightly softened
⅔ cup cream or buttermilk
1 extra tablespoon sugar to top
directions
Preheat oven to 400˚F. Lightly grease a cookie sheet or line with parchment.
Cut fruit into small pieces. If using fresh fruit, toss with ½ tablespoon sugar and set aside to macerate. Combine remaining dry ingredients in a large bowl. Add butter and combine using a pastry cutter, two knives, or clean hands, until very well combined. Add fruit and cream or buttermilk, and stir until it all holds together and all of the dry ingredients are just combined. For traditional triangular scones: Turn dough onto a lightly floured surface and knead a few times to get everything sticking together. Sprinkle with extra flour if it gets too sticky. Form into a circle about ¾" thick. Cut into wedges with a knife and transfer to cookie sheet. For little round scones: Scoop ¼ cup size mounds onto the cookie sheet with an ice cream scoop.
Bake scones for 15 minutes. Sprinkle tops of scones with reserved sugar and bake and additional 5-10 minutes until tops are golden brown and spring back when you touch them.
makes about 10-12 scones.
For the glaze: mix 1 cup of powdered sugar with a tablespoon of milk. add more milk, if it needs to be thinned out. drizzle over the scones. i like to put the glaze in a ziploc baggie and cut of the corner to easily allow the scones to be iced.
enjoy!