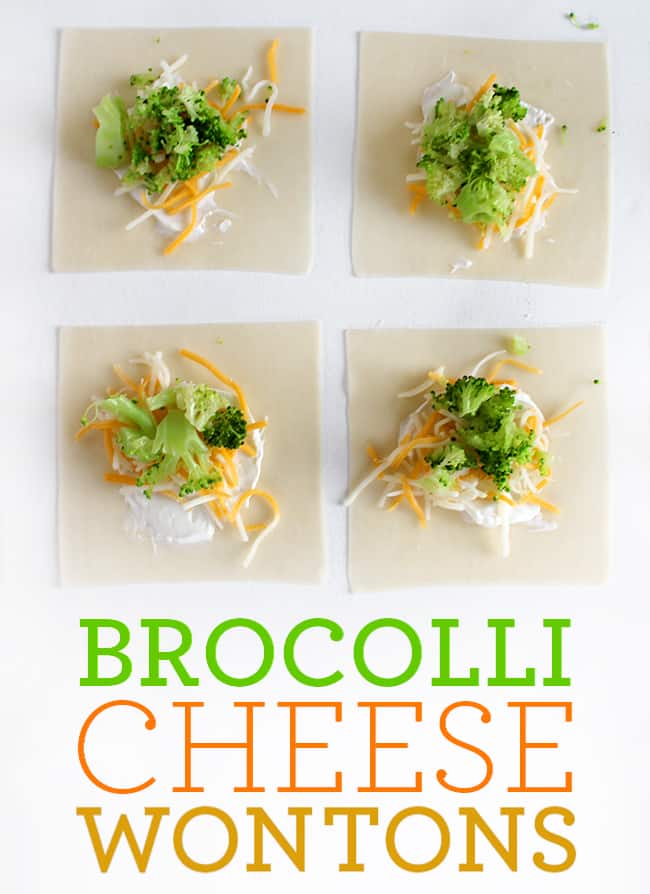 i thought i'd share a fun recipe that my kids love to have for an after school snack. i made these for them today, as this is their first week back to school. they have become obsessed with wonton wrappers and the variety of different foods and flavors you can combine to make a fun snack.
these Broccoli Cheese Wontons are really easy to make, you only need 5 ingredients; broccoli, cheddar cheese, cream cheese, wonton wrappers, and oil for frying.
first steam your broccoli (i just put mine in the microwave for two minutes in a bit of water). chop it up in small pieces.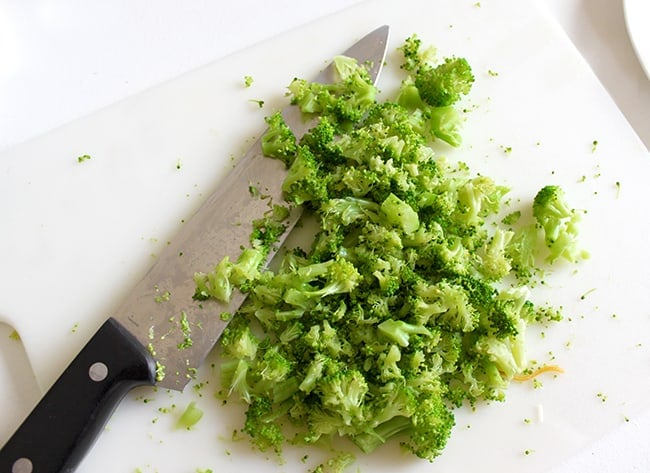 now with the other ingredients, you are ready to start.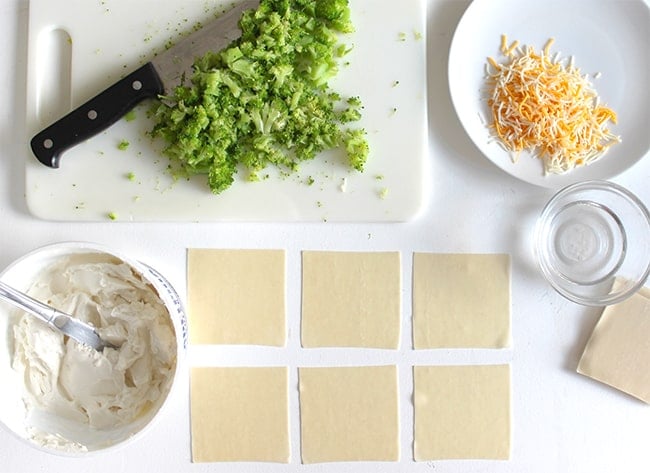 lay out the wonton wrappers and spread a dab of cream cheese and a pinch of shredded cheddar cheese on each.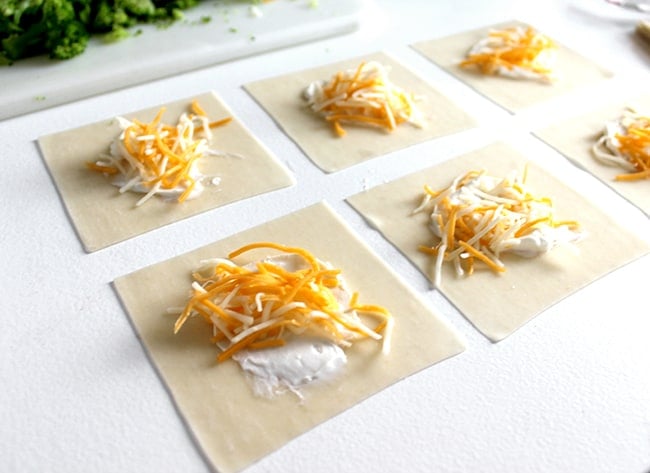 next, top with broccoli. make sure to not put too much filling on each wrapper or else you won't be able to seal them shut.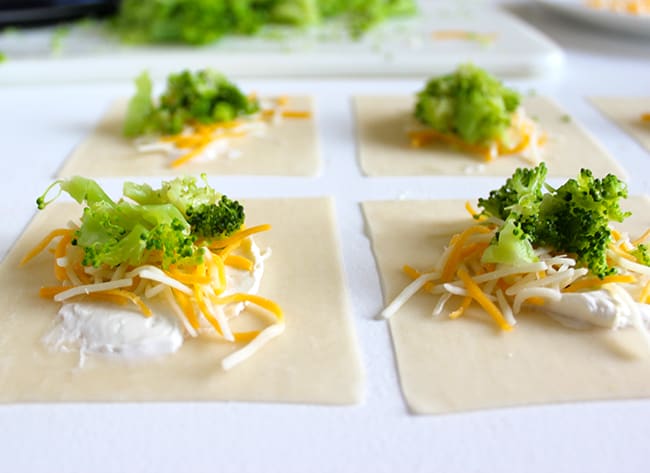 with your finger, spread water over the edges of the wonton wrapper. then seal it shut, being careful that the filling isn't coming out the edges and not to puncture the wonton wrapper.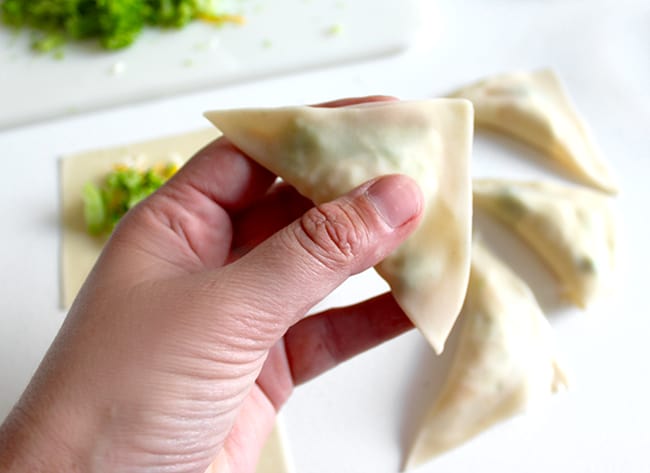 now you can fry the wontons in preheated oil, turning them over once each side is browned. once they are golden brown, remove from the oil and place on a paper towel until cool.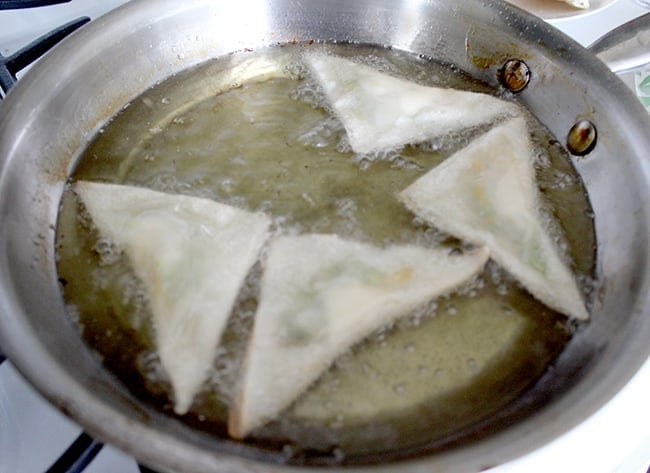 now you can enjoy them!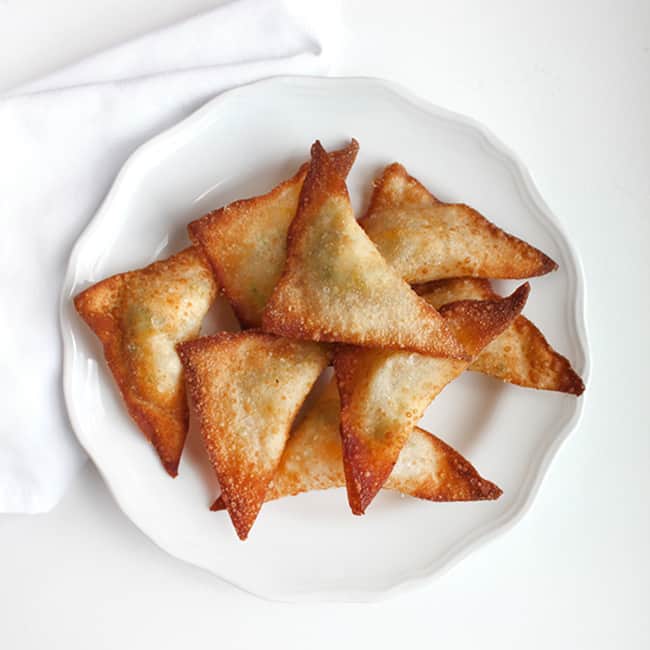 my boys loves these Broccoli Cheese Wontons...they are creamy, crispy and savory. Now go make some.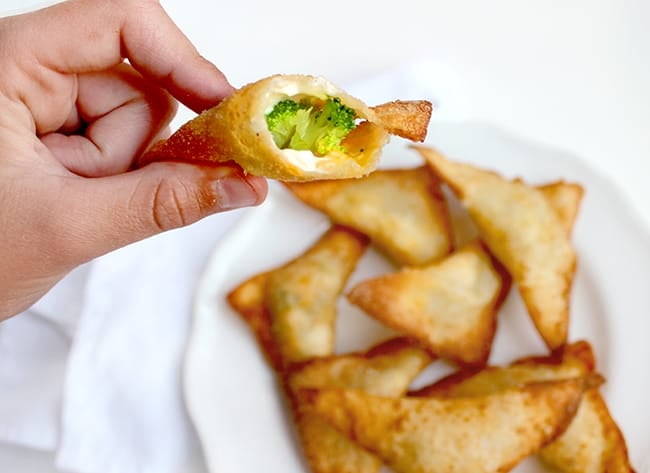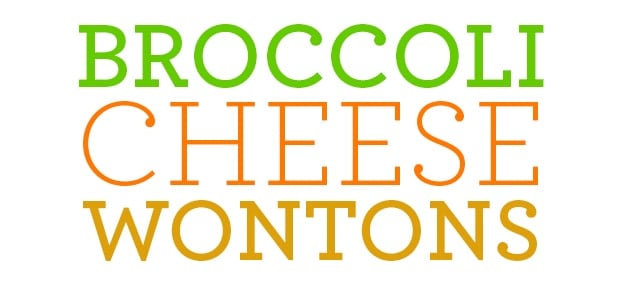 ingredients
broccoli
cream cheese
shredded cheese (i used mexican blend)
wonton wrappers
oil for frying
directions
steam the broccoli and chop with a knife into small pieces. spread a ½ tsp of cream cheese on each wonton wrapper. then place a tsp of shredded cheese and a tsp of broccoli on top. wet the edges of the wonton wrappers and fold in half diagonally and seal shut. make sure that the filling is not coming out of the sides. heat oil to medium heat. once the oil is heated, place 3-4 wontons in the oil and fry until golden brown on each side. remove from oil and place on a paper towel until cool. enjoy!