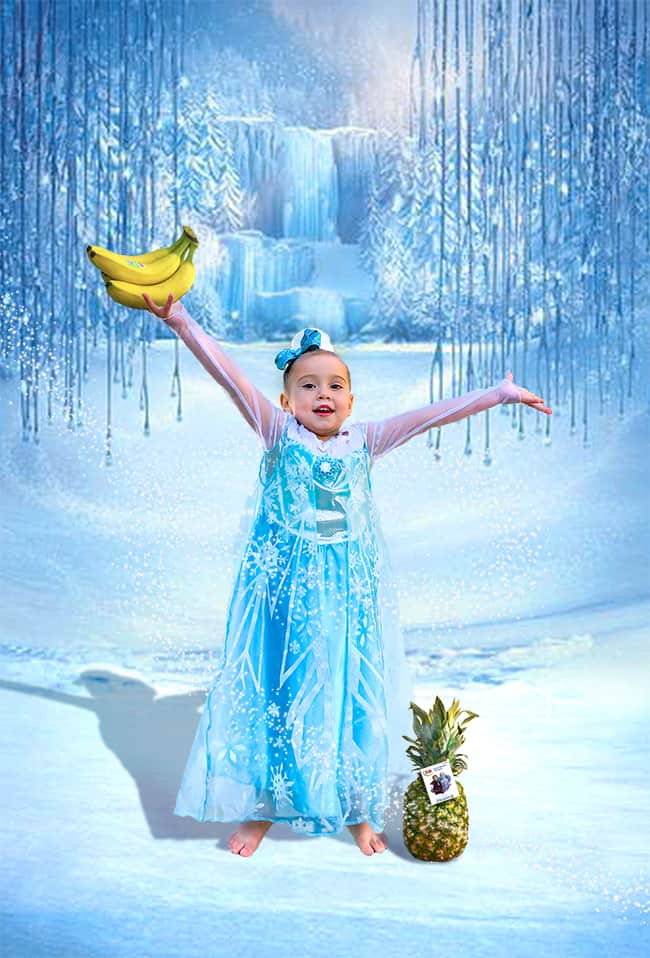 Disney's Frozen 2 is coming to theaters November 22, and to celebrate there is a Frozen Fanfest happening right now! Head over to your favorite social media channel and follow hashtag #FrozenFanFest to see creations from artists & brands around the world featuring Disney's Frozen 2!
I am honored to be among the first to reveal Dole's partnership with Disney's Frozen 2. There will be 20 different DOLE® Banana tags as well as a Dole® Pineapple tag featuring Frozen 2. You should begin seeing DOLE® Bananas and Pineapples featuring images of Anna, Elsa, Olaf, Sven and Kristoff on October 4th. Look for them in the produce departments of supermarkets throughout the U.S. and Canada.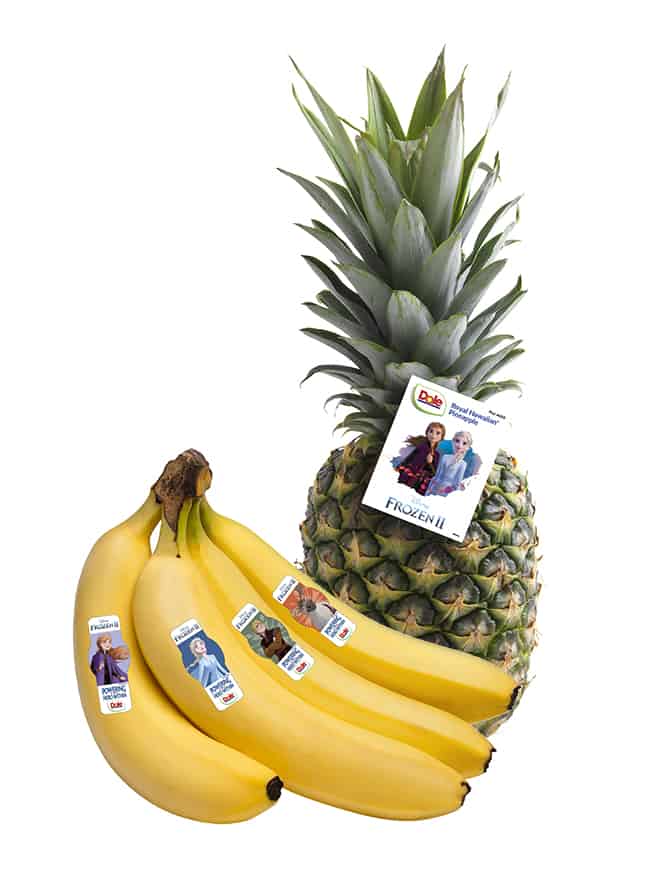 For even more frozen family fun, Disney and Dole fans can participate in the DOLE® Banana Sticker Peel and Play Game by downloading the official activity sheet on www.dole.com/Disney. You can collect the entire blizzard of 20 Disney's Frozen 2-inspired stickers on DOLE Bananas across North America. This exclusive download will be available starting October 15, 2019!!!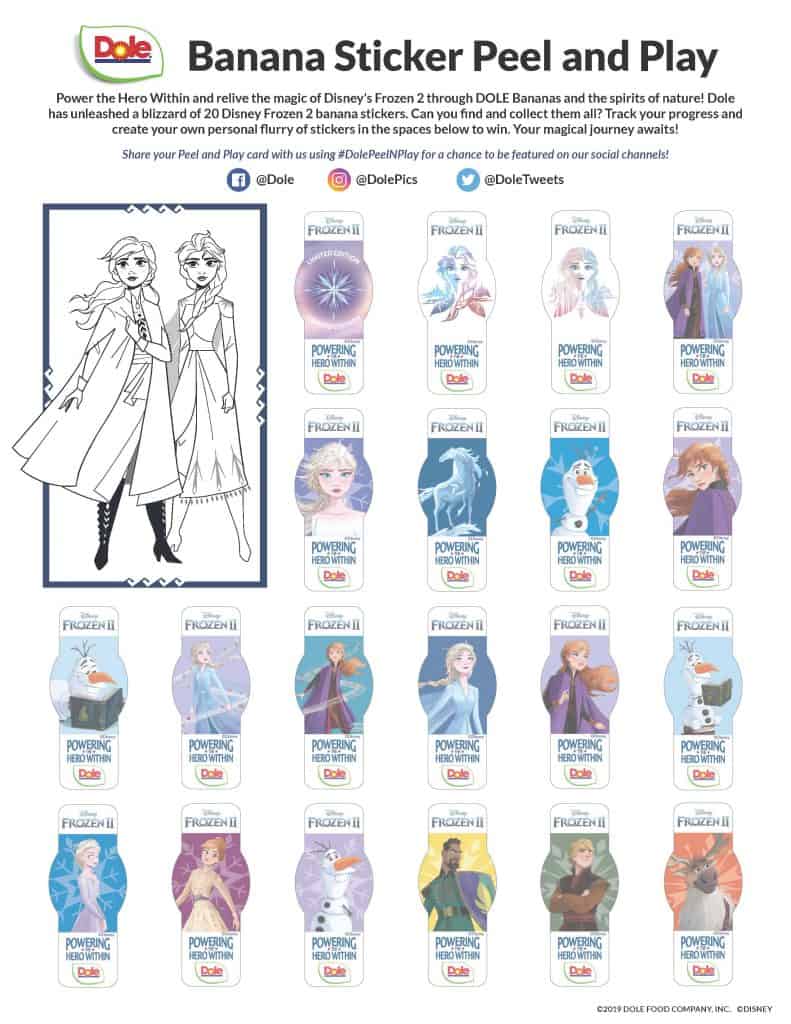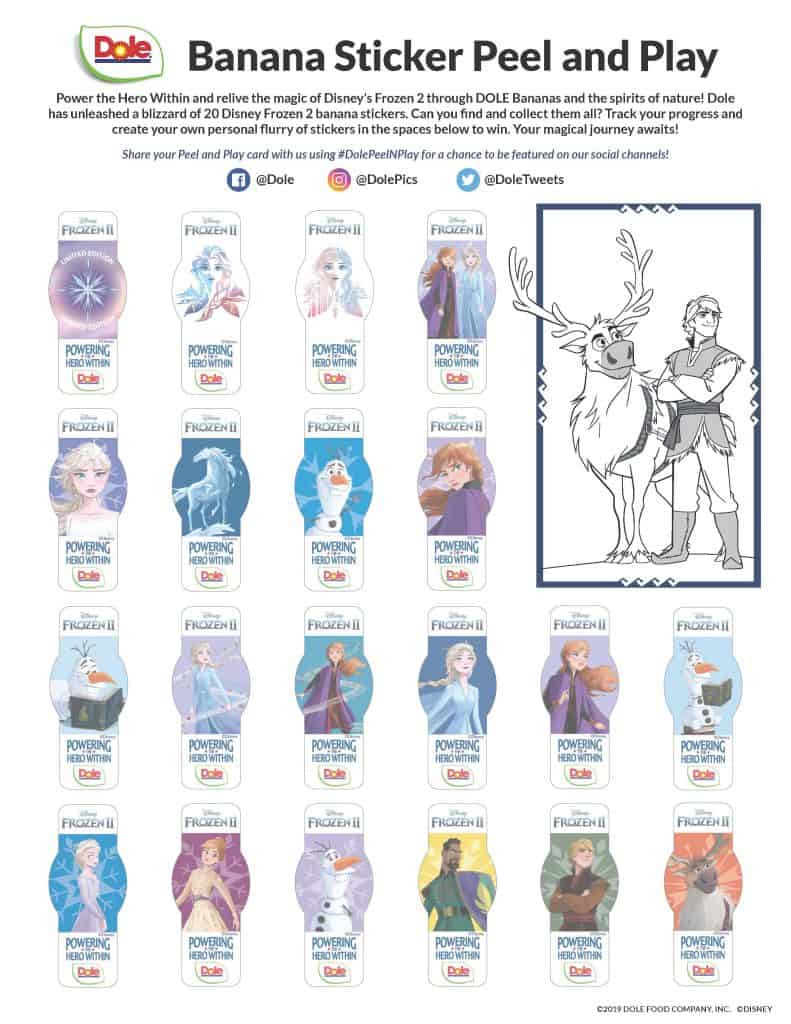 Dole's specially branded fruit and activity sheet are part of "Empowering the Hero Within, a three-month healthy-lifestyle celebration of Disney's Frozen 2 kicking-off Oct. 15 and continuing through January 2020. The campaign will feature a flurry of unique activities designed to make healthy eating fun including 20 Frozen 2 character recipes, family meal-planning and tips.
So be sure to head over to the Dole website on October 15th and check out the flurry of healthy family fun including exclusive Dole recipes inspired by Frozen 2!
{ Disclosure: This is not a sponsored post. I was given exclusive images to share with my readers since we are big fans of Dole® and Disney's Frozen! }