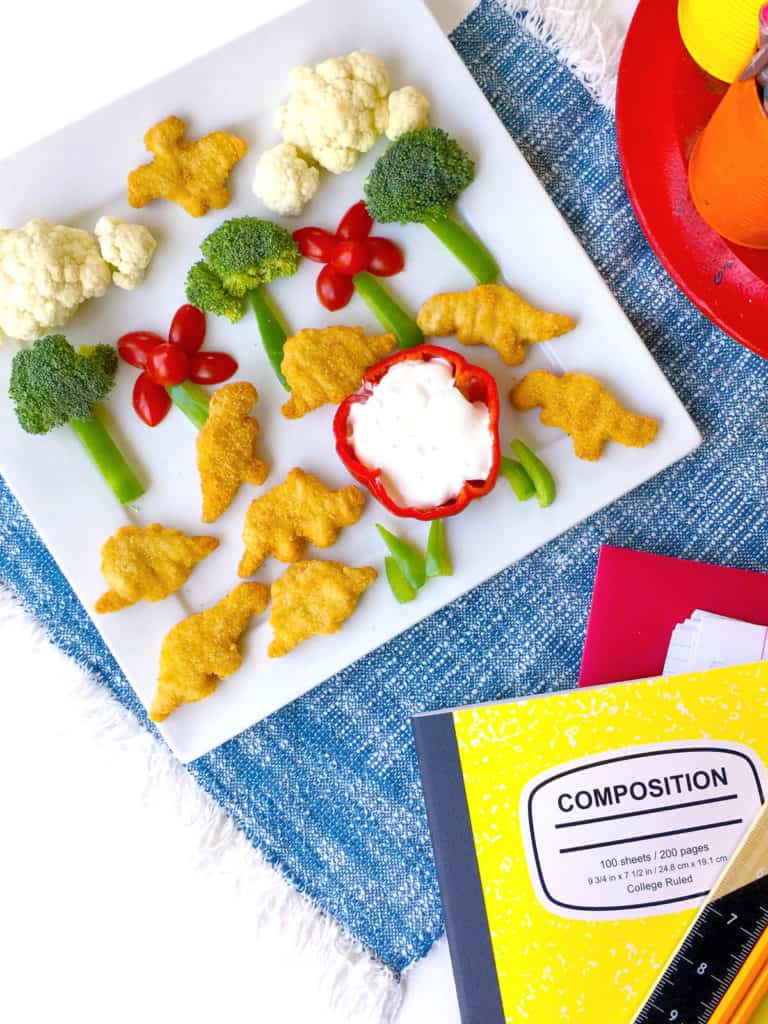 Summer has finally come to an end for our family, and the boys have just gone Back-to-School. it's great to have our family begin to settle back into that Back-To-School time routine. But i also find that this is such a busy time of year. getting the kids Back-to-School ready is a lot of work for parents. school supplies, new shoes, new clothes, forms to fill out, fees to pay, schedule changes and carpools to figure out...it's no easy task. and then once school begins....the homework!!!! I'm always look for opportunities to simplify getting homework done. I find when i set the boys up with a fun snack, it gets finished much faster with less complaining and less attitude. This week i made a fun Dino Buddies snack complete with a dinosaur scene. and would you believe it only took minutes to create?!!!! not only was it easy, but my kids thought i was super cool. mom win!!!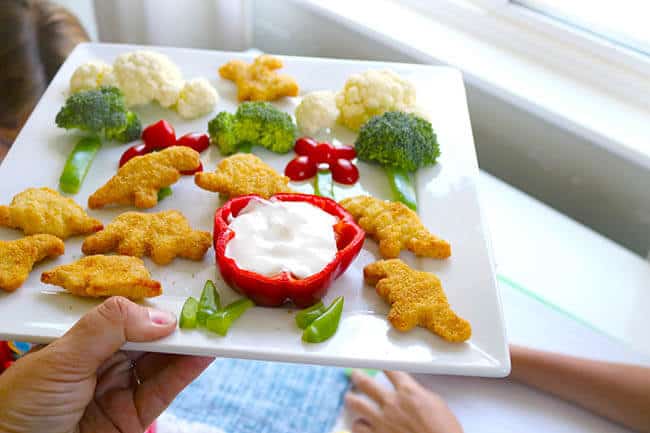 Since Dino buddies are fully cooked and microwavable, they make snack making easy....which is very important for our busy family. to make this fun dinosaur inspired meal, all you need is a couple broccoli and cauliflower florets, slices of bell pepper, cherry tomatoes, your favorite dipping sauce, and of course Dino Buddies!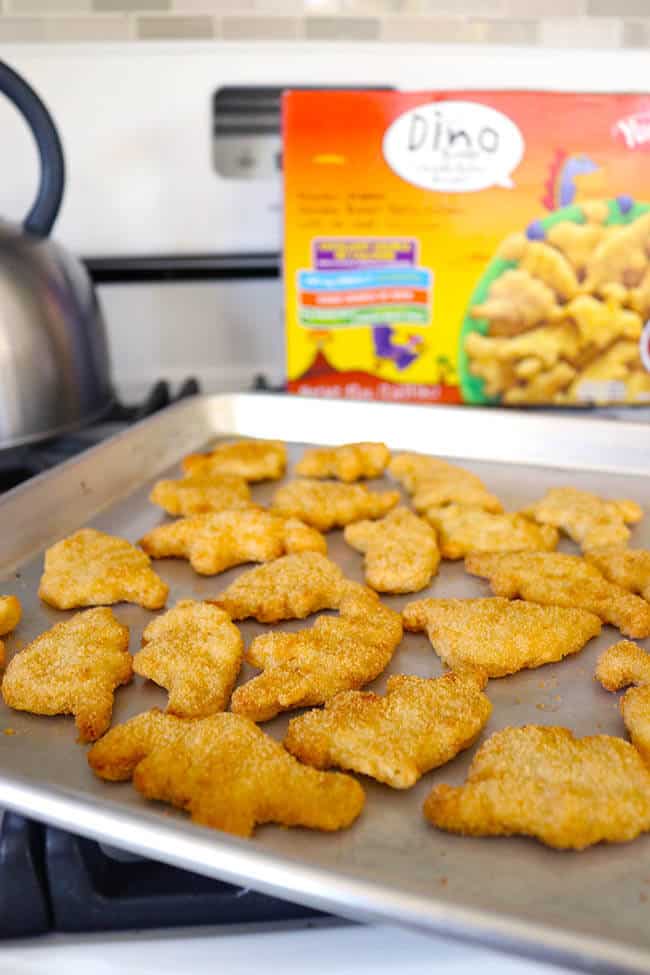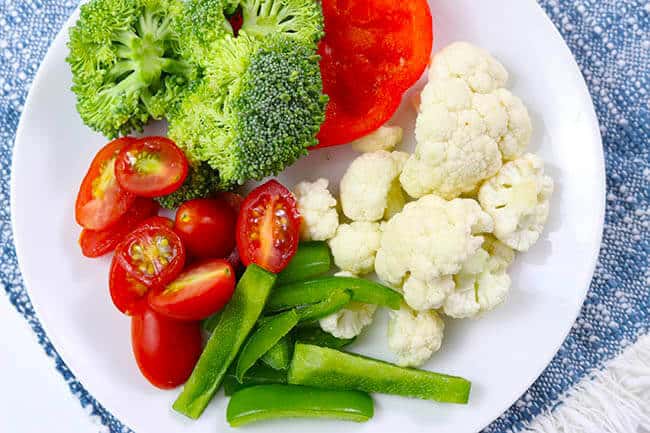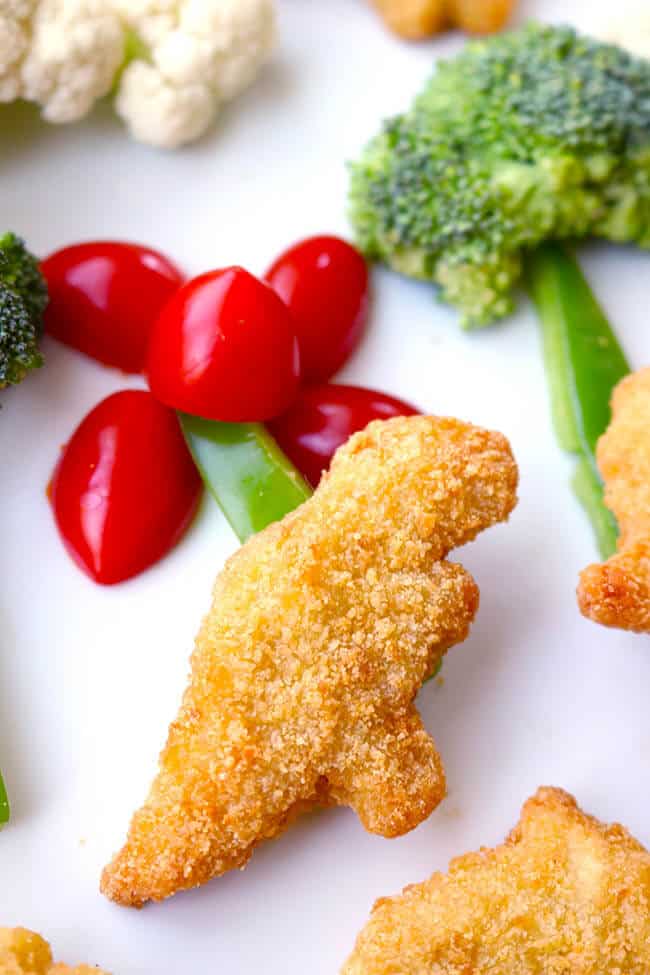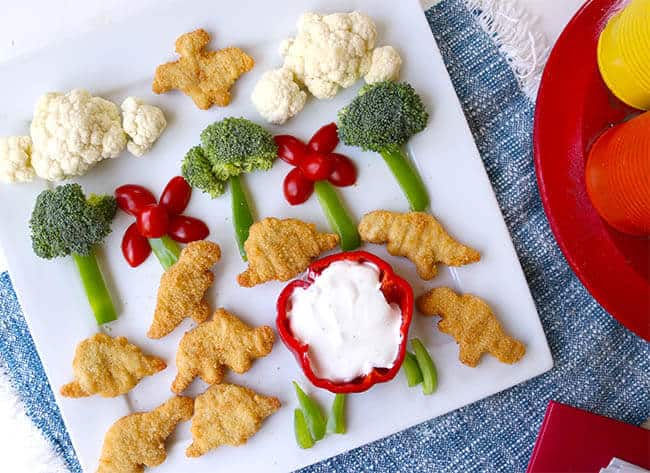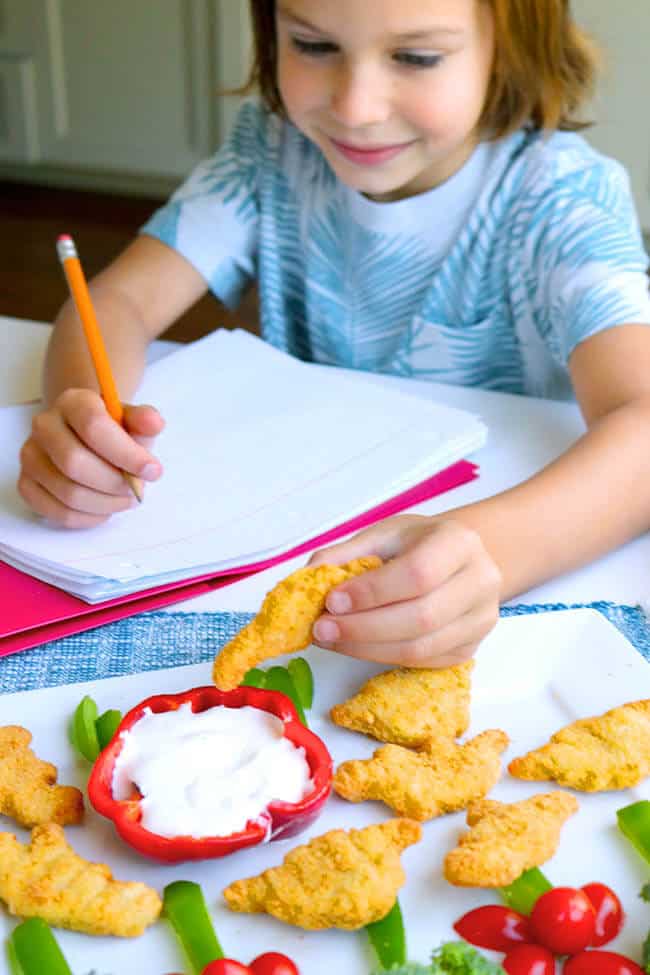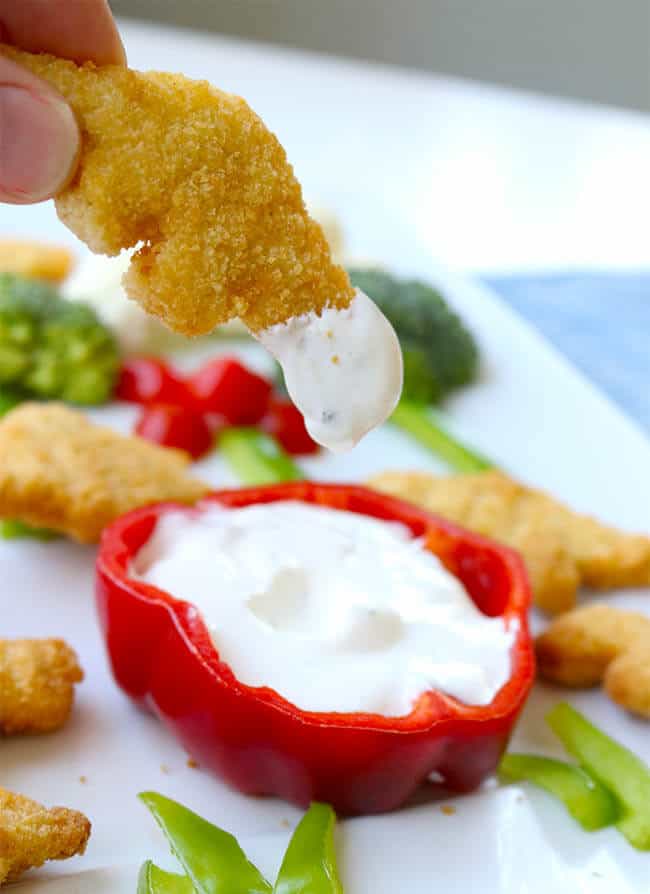 Place the cauliflower florets as clouds, the broccoli florets and tomatoes as the tree tops, and use strips of bell pepper as tree trunks and grass. for the dinosaur water hole, use the bottom of the bell pepper as a dish for your dipping sauce. since Dino Buddies are fully cooked and microwavable, they make this snack super easy. once you have cooked Dino Buddies, place them among the vegetable trees and clouds. there you have it....the perfect dinosaur snack.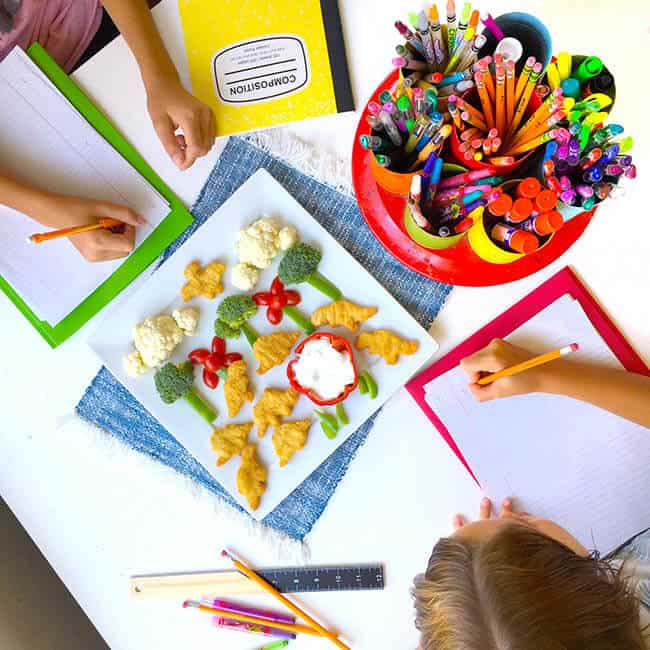 When i'm looking for an afternoon snack, i'm looking for things that are not only fun for the kids, but filling, taste good and not full of sugar. Dino Buddies are made with boneless skinless chicken breast, are an excellent source of calcium, omega 3, iron, and have 0g trans fat. the boys love the taste of the dinosaur shaped chicken nuggets.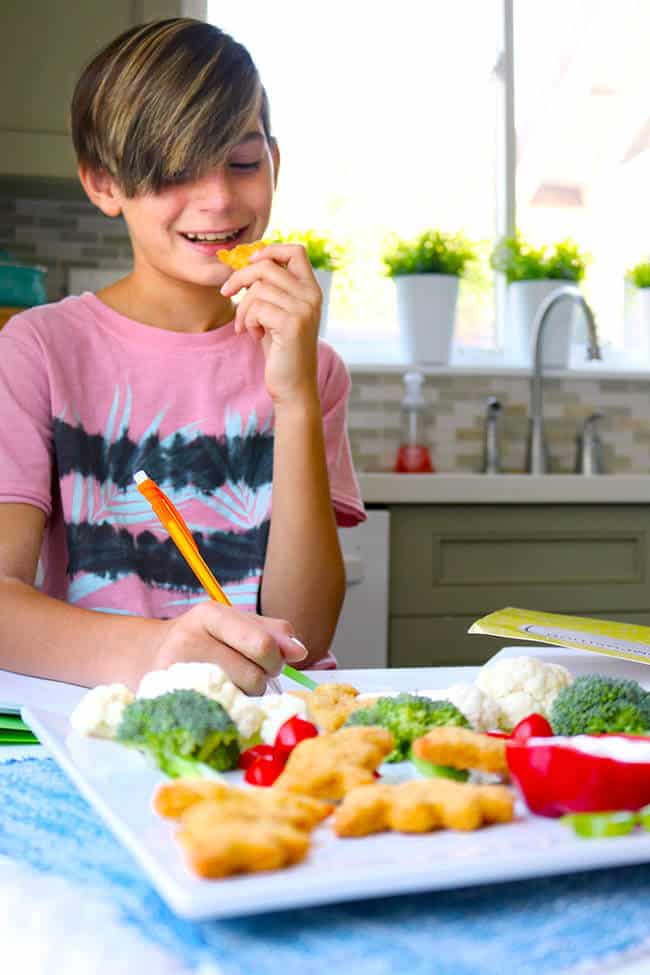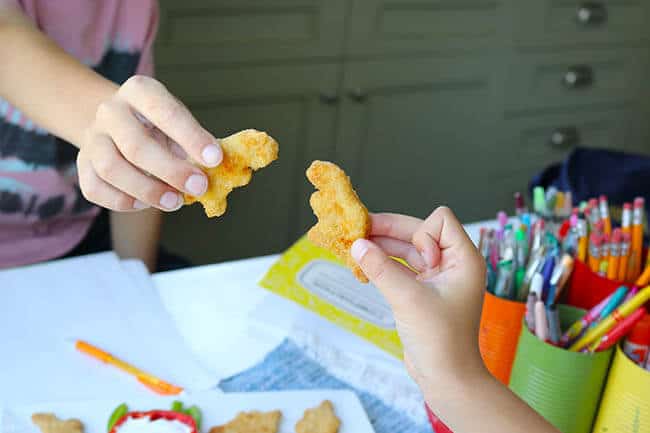 Dino Buddies make a great after school snack, but they can also make a perfect Back-to-School meal! as you know, our family is always on the go. not only are we running around Orange County sharing all the fun happenings, but the boys have a ton of after school activities – dance, swimming, water polo, Boy Scouts, robotics, and music classes mean we are on-the-go almost everyday. it's nice to have a few boxes of Dino Buddies on hand for those nights when i don't have a ton of time to cook. it's so much better to pull out a box of Dino Buddies than to pick up fast food. I can find Dino Buddies at my local grocery store and warehouse club. i always think of the new school year as a fresh start... hopefully, by having Dino Buddies on hand, the days when things get a bit hectic, i will be covered in the snack and meal departments. Dino Buddies to the rescue!!!!