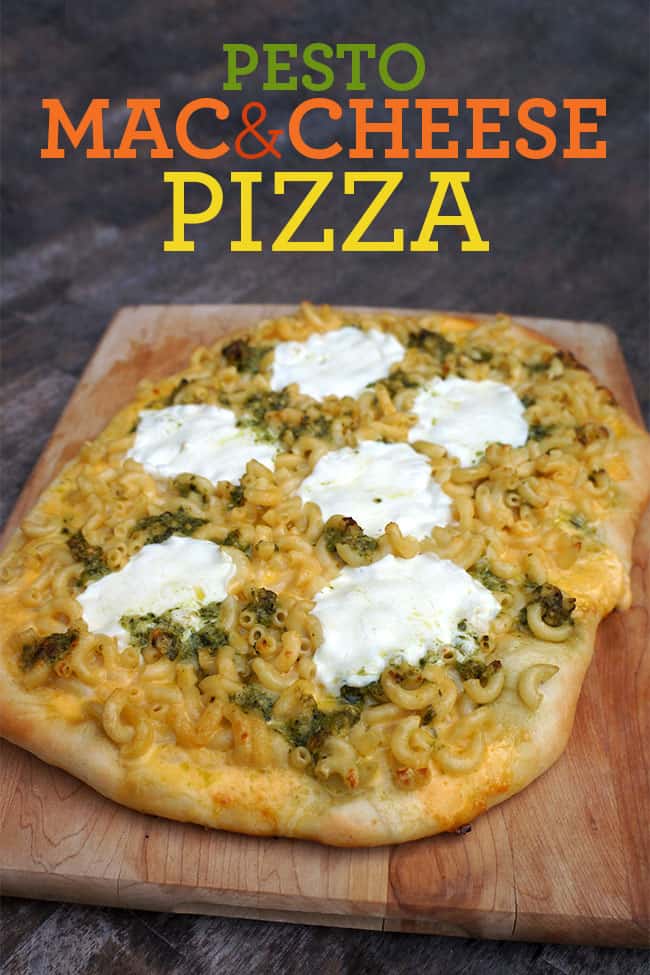 a few months ago, i was approached by Food Bloggers Los Angeles to collaborate on a Macaroni & Cheese Cookbook. together, 30 of us bloggers submitted our best and most favorite Mac and Cheese recipes to create an ebook which is available for a $1.99 digital download on Amazon. Mo' Macaroni and Cheese: 30 Mouthwatering Recipes for America's Favorite Comfort Food
this e-cookbook shares 30 delicious mac and cheese recipes that satisfy all palates, from decadent indulgence to healthy convenience. you can select from gourmet mac and cheese with home-cured pork belly, gluten-free and even vegan variations from top food blogs, including Sippity Sup, Shockingly Delicious, Worth the Whisk and NOURISH Network. PLUS you can feel good about your purchase because we are donating all proceeds from our sales of "Mo' Macaroni and Cheese" to the Los Angeles Regional Food Bank.
you are in for a treat, because i am sharing the recipe i submitted with you here…(however, i would love for you to purchase the full cookbook, after all it's for a wonderful cause). my recipe is derived from two of my biggest comfort foods; pizza and macaroni & cheese, both just happen to be my family's favorite dishes. so i thought it would be fun to combine them to create the ultimate comfort food -- Pesto Mac and Cheese Pizza. by adding pesto and fresh mozzarella, this kid-friendly dish is now also adult-friendly too. yum!
you need to make the pizza dough. by first combining the yeast, sugar, water and letting the yeast activate….then adding the salt, olive oil and flour, you will begin to create a tasty homemade pizza crust.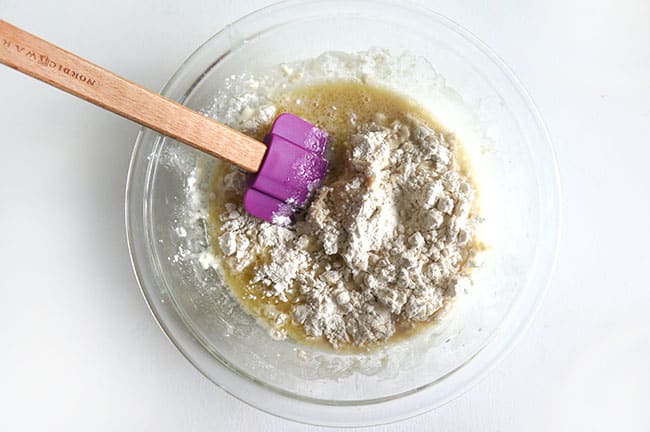 once kneaded together, a nice soft dough will form. you will let it rise, doubling in size, for one hour. you will now be ready to prepare your Pesto Mac & Cheese Pizza.
you will now flatten out the dough on a cookie sheet. if you like your pizza crust thin, then flatten the dough to a ¼ inch, ½ inch for a nice thick crust.
next, spread the cooked macaroni evenly over the crust.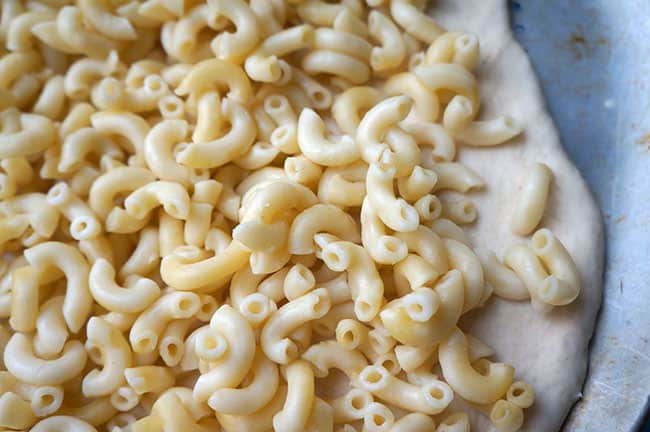 in a sauce pan, you will melt the sharp cheddar cheese with the milk, making sure to stir constantly.
after making the cheese sauce on the stove, slowly put it over all the macaroni making sure you don't let it go off the sides of the pizza crust. then drizzle pesto to your liking over the cheesy macaroni. the pesto is strong, so you may prefer to use less. i love it, so i used a lot. you don't even have to use pesto if you don't like it.
then, place a few slices of fresh buffalo mozzarella over the top of the pizza.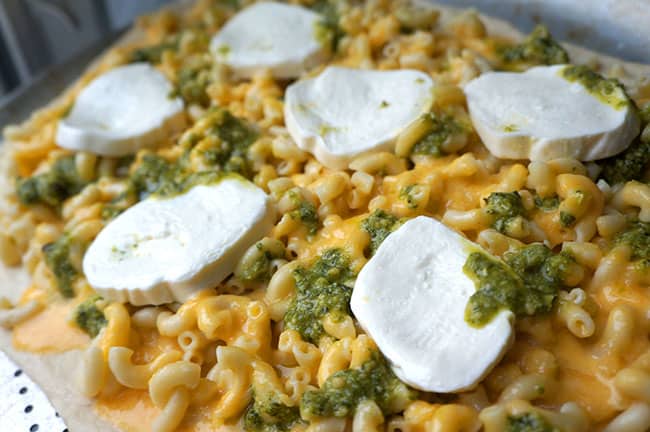 if you like a crispy crust, you can brush the edges with olive oil (i didn't though). now you can place your pizza in a preheated 500˚ oven. cook until crust is brown, cheese is bubbly and center is cooked.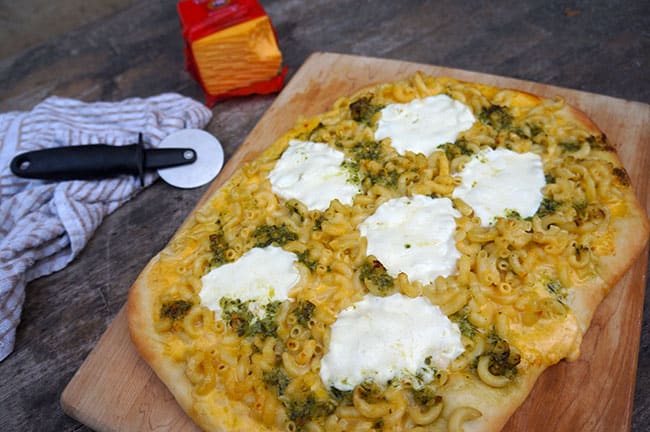 you will end up with a yummy and filling pizza with melty mac & cheese and a strong fresh pesto flavor. it is very filling and makes a great meal or appetizer if you cut the pieces small.
i'm craving this pizza as i type…it is a great comfort food that pleases kids and adults alike.
below is the complete recipe for this pizza. and again, i would love any support in purchasing the Mo' Macaroni and Cheese: 30 Mouthwatering Recipes for America's Favorite Comfort Food to benefit the Los Angeles Regional Food Bank. it is alway great to help others in need.
Pesto Mac and Cheese Pizza
Ingredients
Pizza Dough
1 cup warm water
1 tablespoon sugar
2 teaspoons yeast
1 teaspoon salt
2 tablespoons olive oil
2-½ cups flour
Pesto, Macaroni & Cheese Topping
10 ounces cooked elbow macaroni pasta
5 cups shredded sharp cheddar cheese
½ cup whole milk
6 ounces fresh mozzarella
⅛ - ¼ cup basil pesto
Directions
• Preheat oven to 500º F.
• In a bowl, mix ½ cup of the warm water with the yeast and sugar. Let it stand for 5 minutes until the yeast begins to react. Add the remaining warm water. Add the salt and oil. Mix. Add one cup of the flour, mix well. Add another cup and continue mixing. Add the remaining half cup and mix until fully combined. The dough should be soft, but not sticky. If the dough is sticky, add an additional ¼ of flour. Knead for 8 to 10 minutes by hand, or 5 minutes in a stand mixer.
• Let the dough rise for at least an hour before using. You can refrigerate it to use the next day or freeze it. When freezing, let dough thaw in the fridge for 8 hours before use.
• Cook pasta according to package directions. Drain, and return pasta and set it aside.
• While the pasta cooks, make the cheese sauce. Heat a sauce pan over medium-low heat. Add milk and shredded sharp cheddar cheese. Stir until the cheese is fully melted. Set aside.
• Roll or stretch out your dough on a cookie sheet, pizza stone or pizza pan to create a 15" pizza. Spread macaroni shells in an even layer over pizza dough. Drizzle cheese sauce over the pasta shells. Next, drizzle pesto over the macaroni. Use more or less depending on your liking. Lastly, place fresh mozzarella slices on top.
• Bake at 500º F for 12-18 minutes until bubbly and browned. Keep an eye on the pizza when cooking at high temperatures as this.
• Serves 6