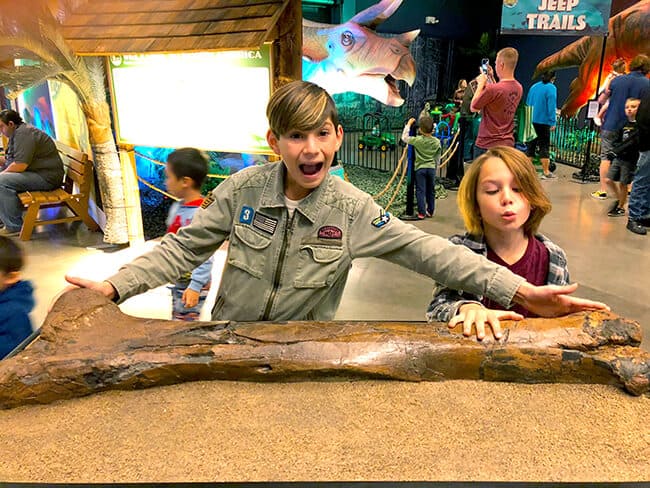 Discovery Cube OC has a new exhibit – Dinosaurs Around the World! we love dinosaurs, so the boys were especially excited to go and check it out last weekend. and wow...we had a GREAT time.
Dinosaurs Around the World is an exhibit that is fun for dino-lovers of all ages. grab your prehistoric pass to Pangea and step into a world before our time – even before the continents existed...172 million year ago when dinosaurs roamed the Earth. what i like about this museum exhibit, is that it brings to life dinosaurs that i have never heard of before and shares the different locations on Earth which they lived. through a multi-layered narrative, visitors can learn about the dispersion of dinosaurs during the splitting of Pangea, and features a variety of dinosaurs from various regions, such as the mighty Tyrannosaurus rex of North America or the swift Velociraptor of the Gobi Desert.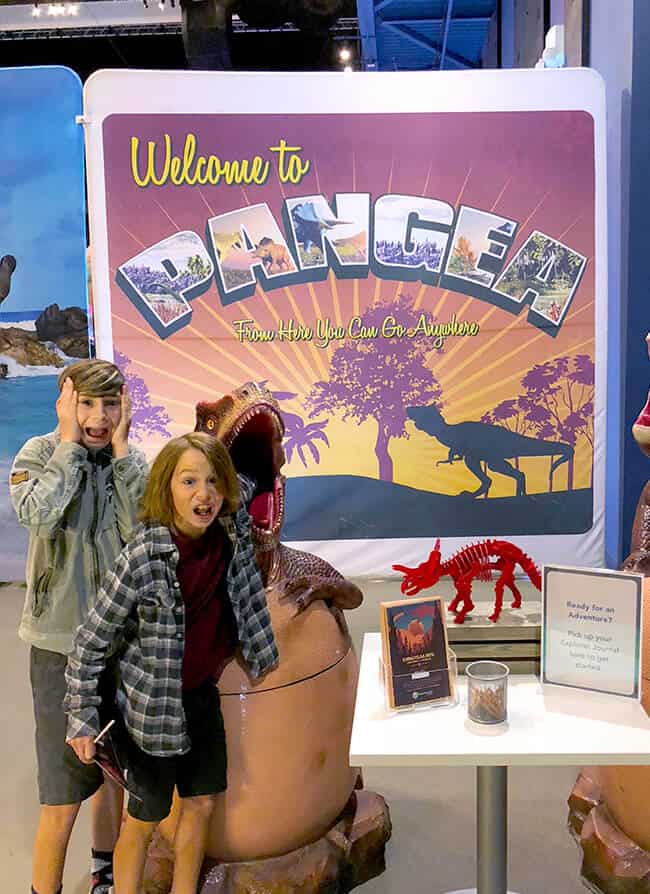 when you enter the Dinosaurs Around the World exhibit, make sure to pick up an Explorer Journal, this make the learning extra fun. now, get ready for some dinosaur fun. there are lots of things to do....we sure did learn a lot!
the boys loved that you get to experience the Age of Reptiles through cool, life-like animatronics, check out life-sized fossils, have some hands-on activities, and read fun facts about new and exciting dinosaurs.
even little Dani had a blast. she was intrigued by the animatronics, and a little scared that the dinosaurs seems so real. they had an area where she could ride a jeep, and even costumes to dress up like an explorer.
young learners will get to discover more about the geologic time scale, geology, geography, and climatology. it provides them the chance to experience the pre-historic era while also learning and enjoying the amazing story of the dinosaurs. there are fun fossil puzzles and archeological crafts to do. i couldn't keep Vann away from this dinosaur bone puzzle.
of course, we could leave without getting a scary selfie with the giant Tyrannosaurus Rex. yikes! he was ginormous and very life-like.
the Dinosaurs Around the World exhibit at Discovery Cube OC was perfect for our dino-loving family. i recommend checking it out if your kids love dinosaurs. we even learn a few new facts...and i thought that we new most everything about dinosaurs. and before we left, we headed out to the outside area of The Cube and playing the giant dinosaur. such a fun day....we love Discovery Cube OC. it's one of the best places for kids in Orange County.
if you wanna see the dinosaurs too, they will be at the Discovery Cube until September 3, 2018.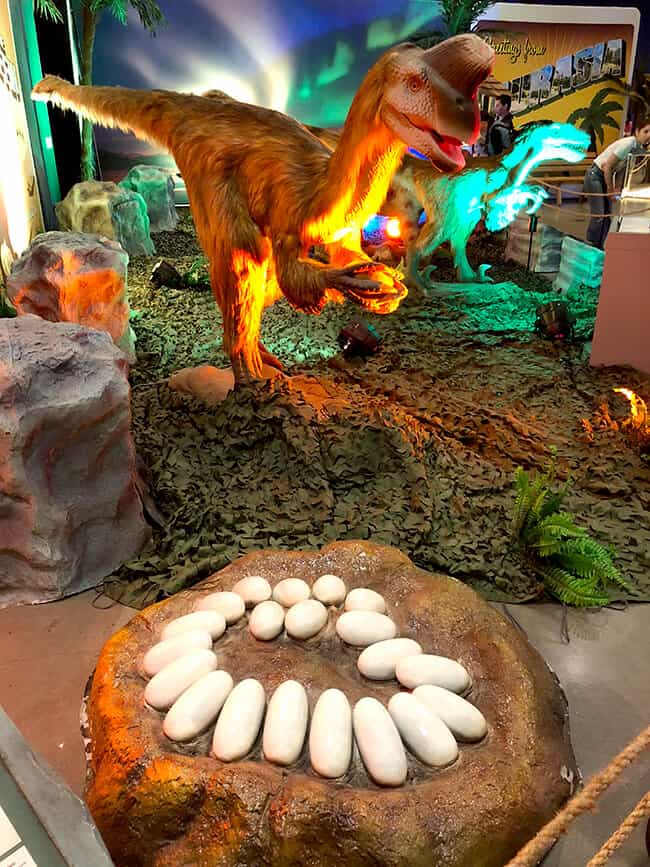 {Disclosure: We were invited gifts at Discovery Cube OC. All thoughts and opinions are 100% my own.}