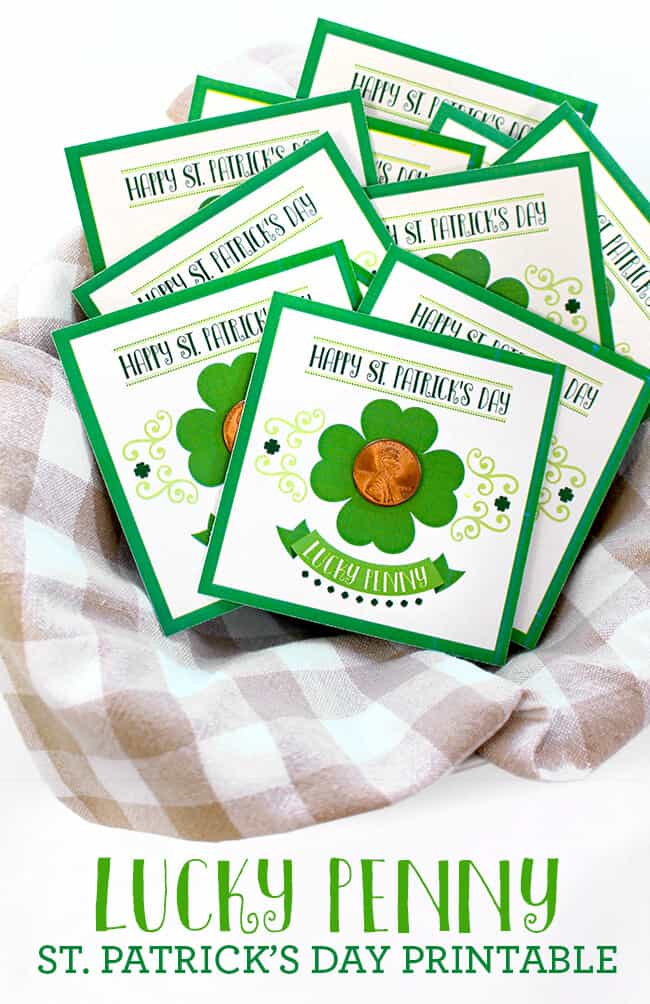 wow. i was just sitting here thinking to myself that St. Patrick's Day is just a couple of days away. i had planned on doing a couple fun crafts to celebrate...but not sure if i will have the time now. however, this made me remember a fun and easy St. Patrick's Day i shared on a guest post over at See Vanessa Craft. it's a Lucky Penny gift that you can give to your friends. all you have to do is print the free Lucky Penny St. Patrick's Day printable on a piece of cardstock, cut out the cards and attach a shiny penny! easy peasy. and BTW, Vanessa also has a lot of great St. Patty's Day posts, so be sure to check them out as well.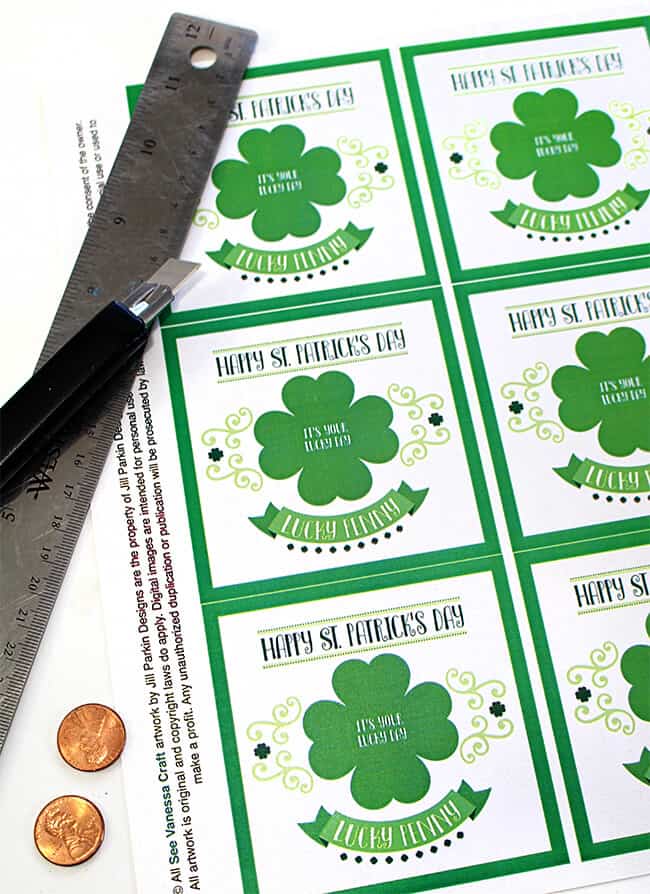 so if you think this is a fun idea, head over to See Vanessa Craft to download my fun St. Patrick's Day Lucky Penny Printable. your kiddies or their friends will feel extra lucky this St. Patrick's Day with this fun little gift!
also check out my other fun St. Patrick's Day crafts....
St. Patrick's Day Banner Printable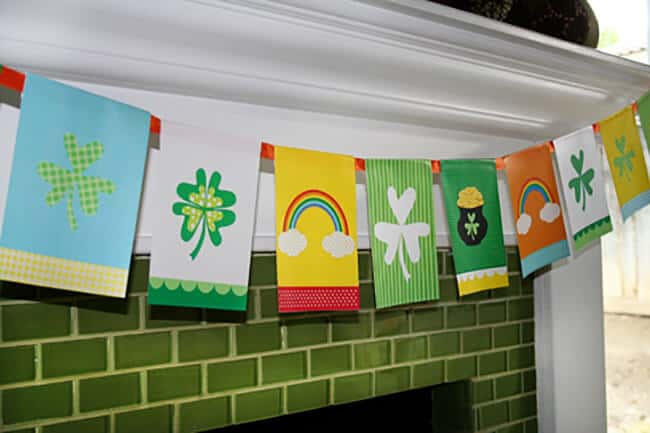 Lucky Charms Bag Topper for St. Patrick's Day