This is a sponsored post.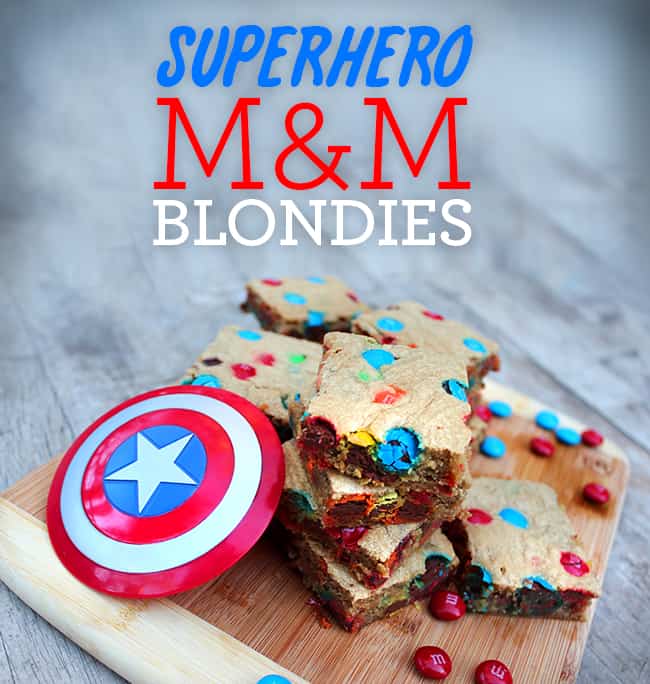 to celebrate the release of Captain America: The Winter Soldier, we made some yummy Superhero M&M's Blondies. these blondies are super soft, moist, and fast to make. it's a really easy M&M's Blondie recipe! the batter comes together in one bowl, in 5 minutes, without using a mixer. that means you'll have plenty of time left to save the world. or just to watch the new Captain America movie!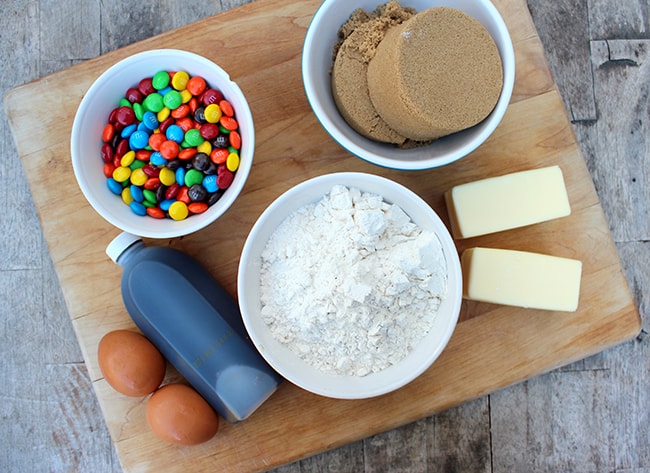 to make these fun treats, you'll need M&M's, brown sugar, eggs, vanilla extract, flour and butter.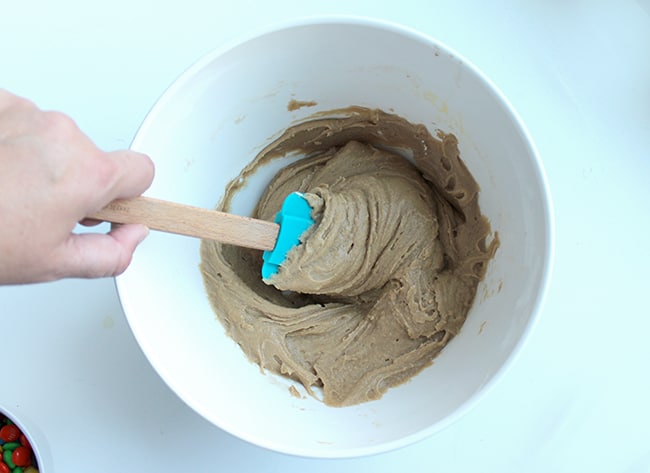 first, melt your butter, then mix it together with the eggs, brown sugar and vanilla. after that's all combined, add in the flour. Mix thoroughly and then add in the M&M's.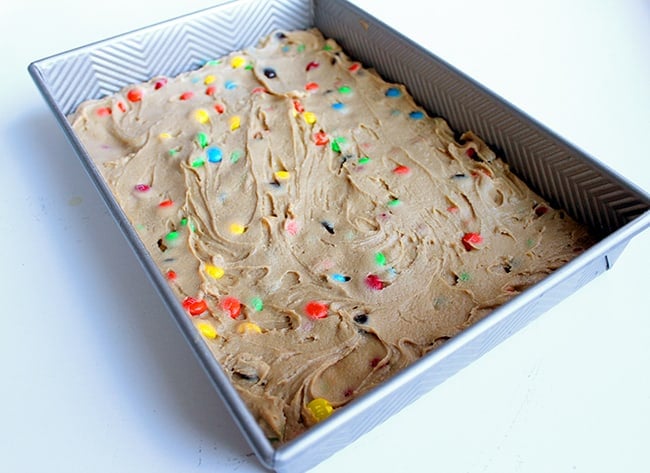 Pour the batter into a 9x13 pan and make sure to evenly spread it out.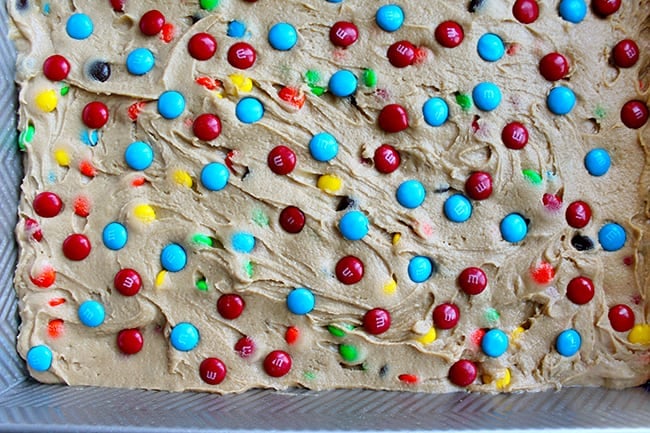 Sprinkle some red and blue M&M's on top for a Captain America theme, then put them in the oven. bake for about 20 minutes for soft and chewy blondies. you can bake them a few extra minutes if you like them firmer.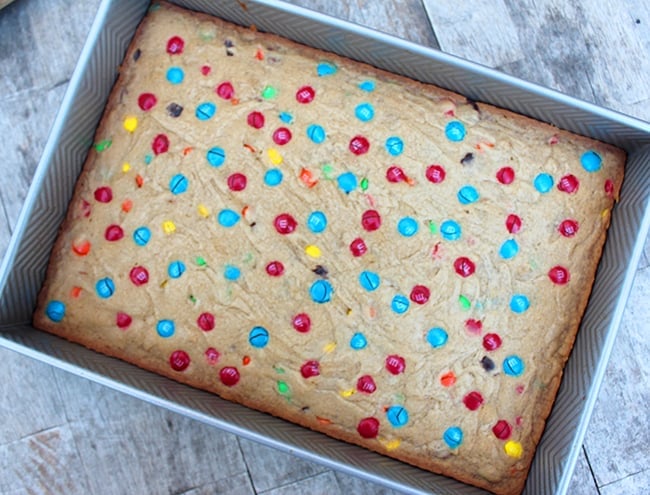 now, take your beautiful blondies out of the oven and let them cool before slicing.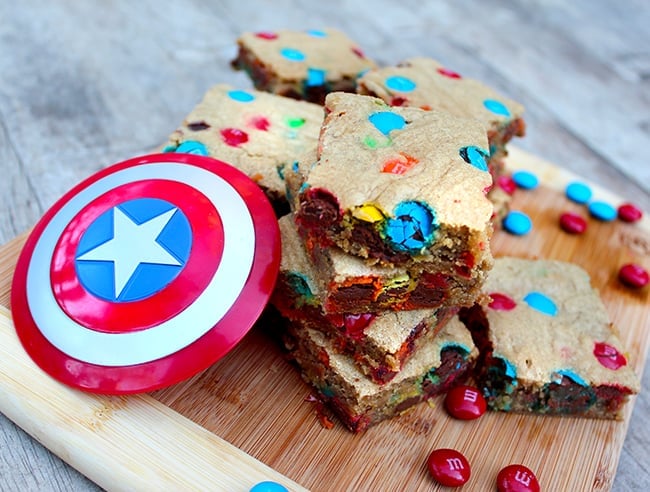 these M&M's Blondies are fit for a Superhero! After all, Heroes Eat M&M's too...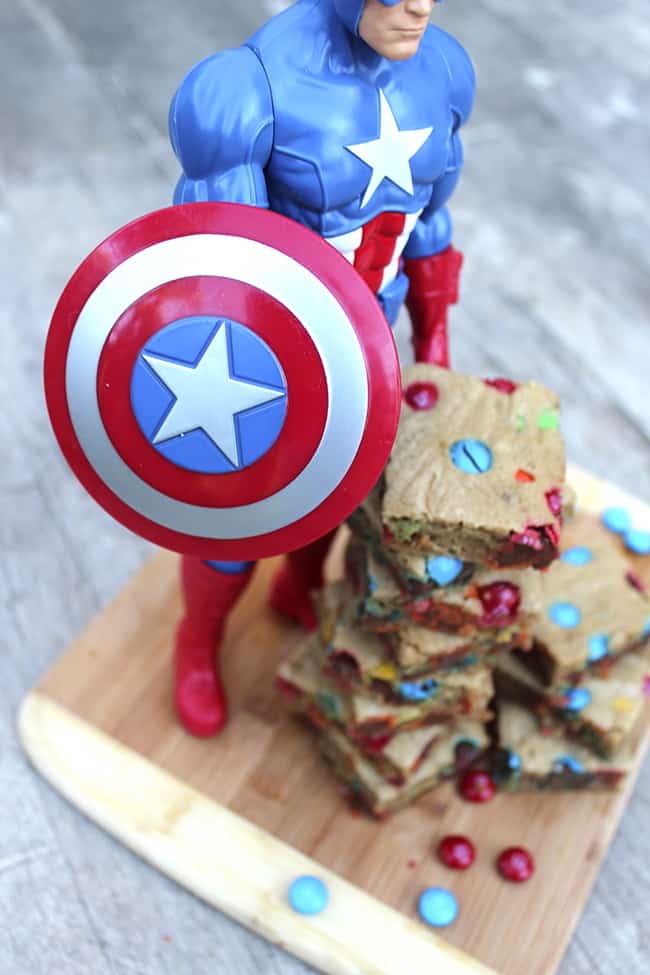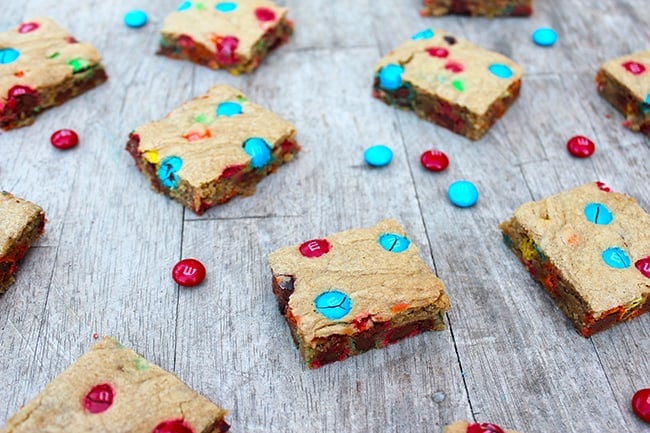 ingredients
1 cup melted butter (2 sticks)
2 large eggs
2 cups light brown sugar, packed
3 teaspoons vanilla extract
2 cup all-purpose flour
2 cups M&M's Chocolate Candies, divided (or your favorite flavor of M&M's)
directions
• preheat oven to 350ºf. prepare a 9x13" inch baking pan by spraying it with cooking spray.
• in a large bowl, mix the melted butter, eggs, brown sugar and vanilla until fully combined.
• add the flour and stir until just combined.
• stir in 2 cups of M&Ms
• pour batter out into 9 x 13" pan, smooth the batter until it is evenly spread.
• add more M&M's to the top to make it look pretty.
• bake for about 20 minutes, or until edges are golden brown and center is set. it you like your bars firmer, cook a few minutes more.
• let the bars to completely cool before slicing and serving. store in an air-tight container.
makes 20-24 bars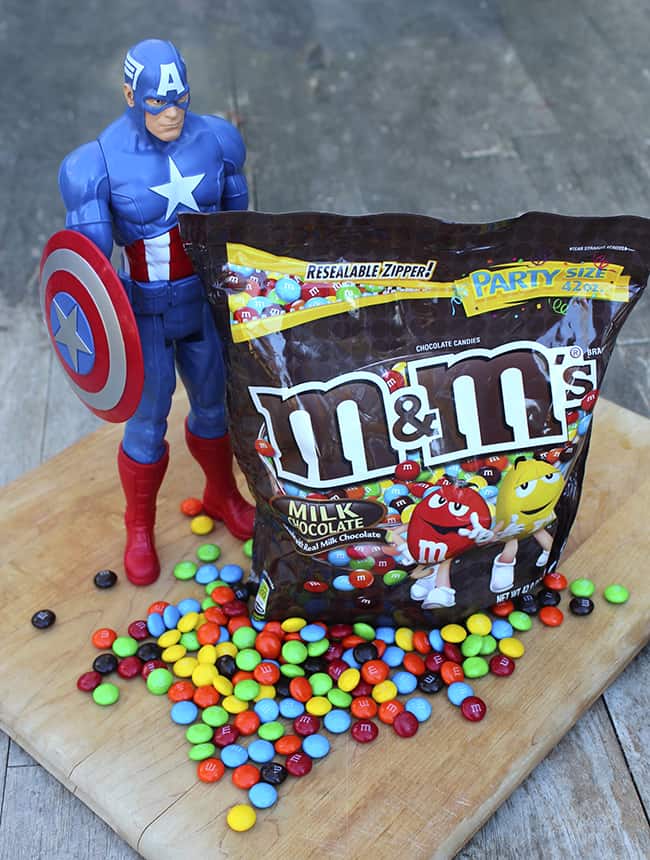 are you hungry yet? head over to Walmart and stock up on M&M's! You can find your favorite varieties in the candy aisle.