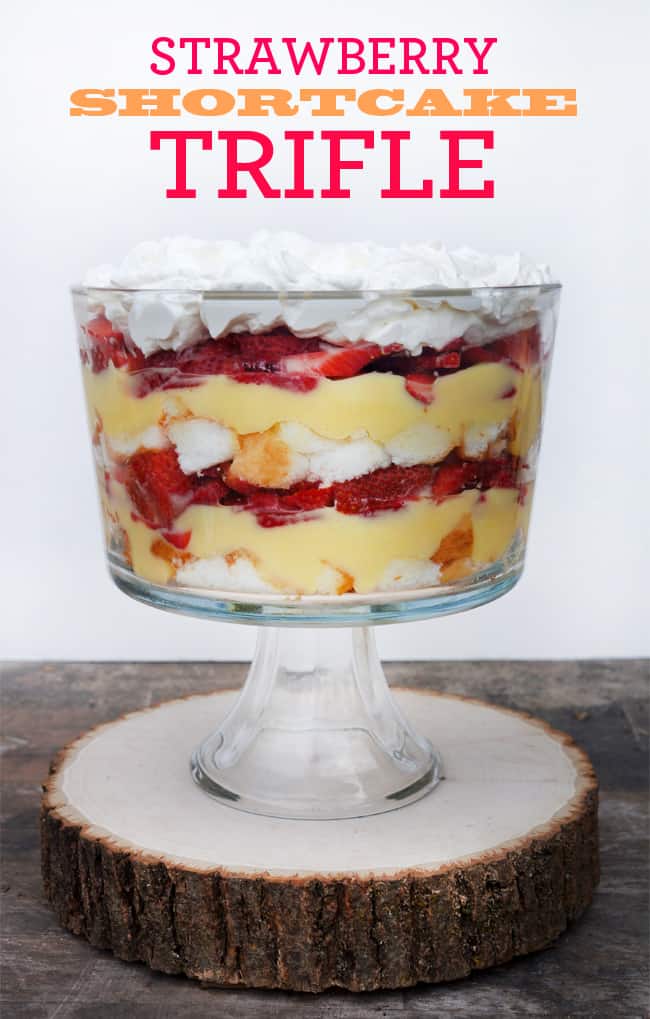 the other night i hosted a baby shower for a girlfriend of mine. since my husband had been out of town all week, and with all the normal mom responsibilities…namely being a chauffeur for my boys as baseball season is in full swing, i found myself not being able to prepare any "fancy" desserts for the shower. or should i say any desserts that required more than 30 minutes of prep.
i had already ordered a batch of "slutty" brownies from Meringue Bakeshop. OMG….did i just say that? i'm not one to use words like that, but really, this is what they are called. google them and you'll see just how fabulous these brownies are. and since i had the chocolate dish covered, i needed to make another dessert that was completely the opposite of rich, chocolately goodness. so that's when i decided that i needed something light and fruity.
so, it was a Strawberry Shortcake Trifle to the rescue. did you know how easy trifles are to make? really easy, and there is no baking per say…unless you want to scratch make the items you are putting in the trifle. and i had no time for that, i bought everything already made. so really this dessert is only semi-homemade. but even so, look how beautiful it turned out. the layers are fabulous. you can thank the yummy California strawberries for that.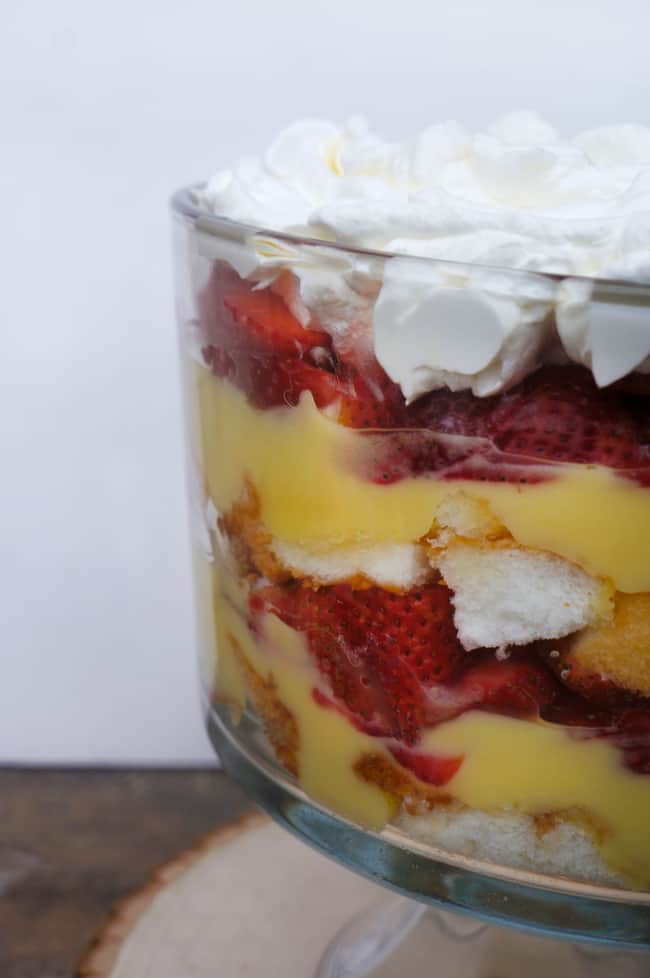 and the main trick to making this dish taste over-the-top was using homemade whip cream. even though i used a store bought angel food cake, and instant pudding from a box, the taste of the homemade whip cream made it taste heavenly.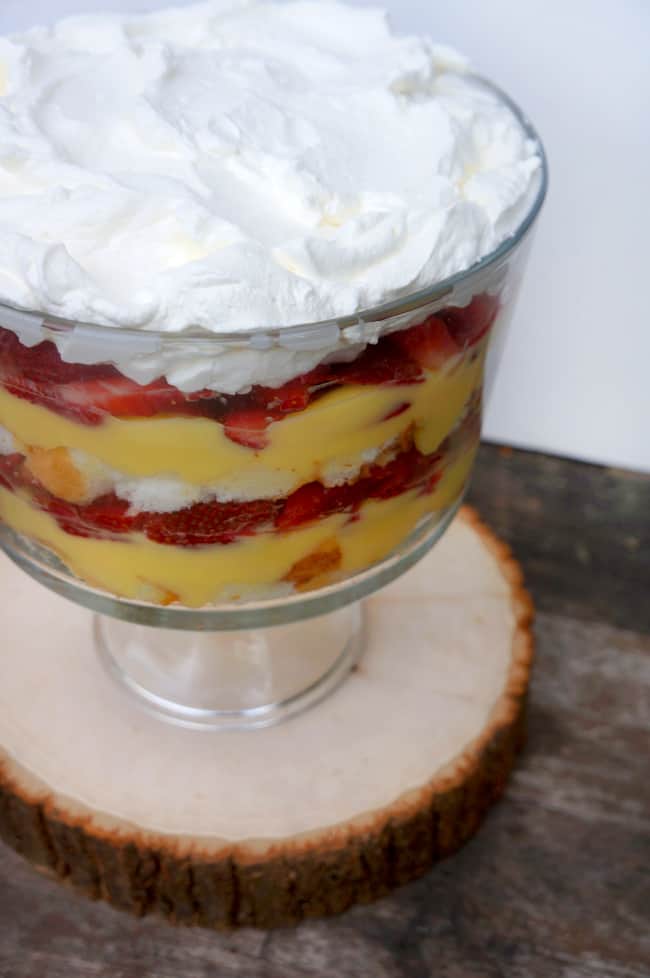 below i have included this Strawberry Shortcake Trifle recipe. it's so simple, you really don't need a recipe. the picture pretty much explain it all. but since i'm at it, here is the recipe.


to make a strawberry shortcake trifle, you will need a trifle dish. for this recipe, i used an 8 inch dish. you can just as well use a bowl, or any see through glass container, the key in this dessert is presentation. you want to see the beautiful layers. this is what makes this simple dessert really exciting. also, it is 100% okay to adjust the recipe. you can used any fruit you think would taste good. you can add more or less. you can use all store bought items, or homemade. since this is a no-bake dessert, you can pretty much layer any ingredients that you would like.
ingredients
1 angel food cake (store bought is fine, pound cake is good too!)
1 large box instant vanilla pudding, prepared
4 cups of sliced strawberries
whipped cream
directions
• cut the angel food cake into bite sized pieces
• in your trifle dish, place ½ of the angel food cake pieces into the bottom. slightly press them down making the first layer even.
• pour ½ of the pudding into the center of the dish. then spread it evenly over the angel food cake layer. the key to a trifle is the layering, so be careful not to let the ingredients smear around the sides of the trifle dish.
• next, layer ½ of the strawberry slices over the pudding. it makes a nicer display to put the best strawberries against the dish where they will be seen.
• now you will repeat layering the angel food cake, the pudding and the strawberries in the trifle dish making two layers of each.
• the final step is topping off the dessert with whipped cream. i prefer to use homemade whip cream as i feel it makes all the difference. just whip a pint of heavy whipping cream until soft peaks form and add powdered sugar to taste.
• the dessert is now complete and ready to wow your guests. enjoy!