This is a sponsored post.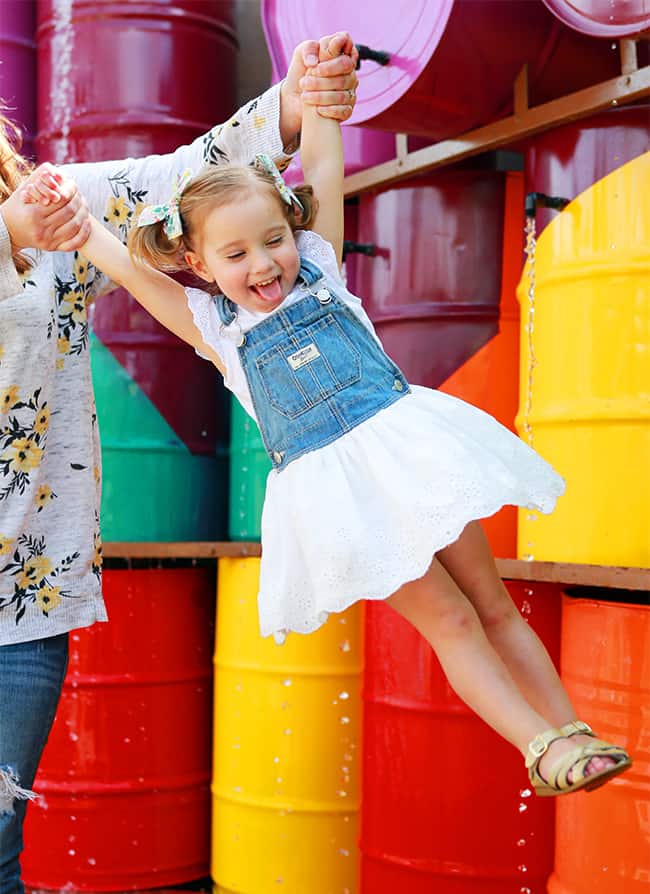 Spring is in the air here in the OC, and I am so excited to finally start dressing for the occasion. The weather in Orange County has been cooler than other winters. We actually had to dress in warm clothes. I have never been so happy to put on my spring clothes and feel the warm sunshine on my skin. The kids too! This year, we headed over to check out the new  OshKosh B'Gosh Spring Looks because I have an obsession for little kids in overalls (which is OshKosh's signature). They also have a whole lot more. I had a bawl picking out Dani's entire spring wardrobe for spring, including a couple great looks for Easter!
Make sure to read to the bottom for a chance to win an OshKosh Gift Card!
This week we met Dani's little cousin Kota at the Lab in Costa Mesa for a little photoshoot of some of the cute OshKosh looks I bought them. We had so much fun exploring and checking out all the artwork. It made the perfect backdrop for our photos. These two have so much fun together as they are both two years old. Isn't it fun to have cousins the same age!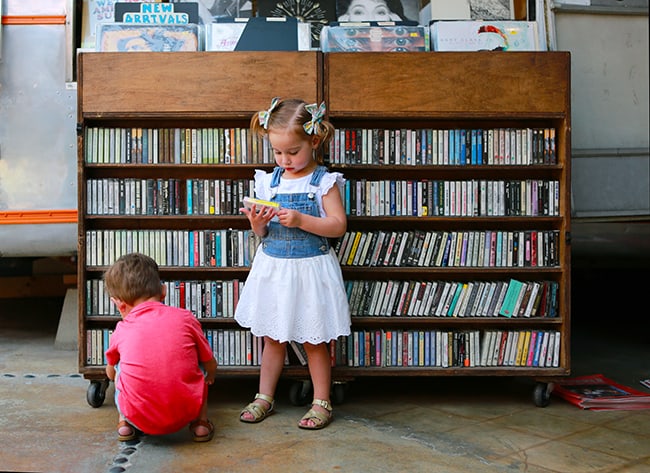 This little black and white heart romper is so sweet and dainty. It's a very easy look because its just one piece. The shoulders slip right down so that potty breaks or diaper changes are very easy. I am trying to find an outfit similar to wear so we can be twinning with this look.
OshKosh offers next level looks with lots of fun and unique details. They have styles that fit 3 months to size 14. My favorite is that they have lots of bright colors and kid appropriate styles. The fits are super comfy, which is especially great for our busy lifestyle.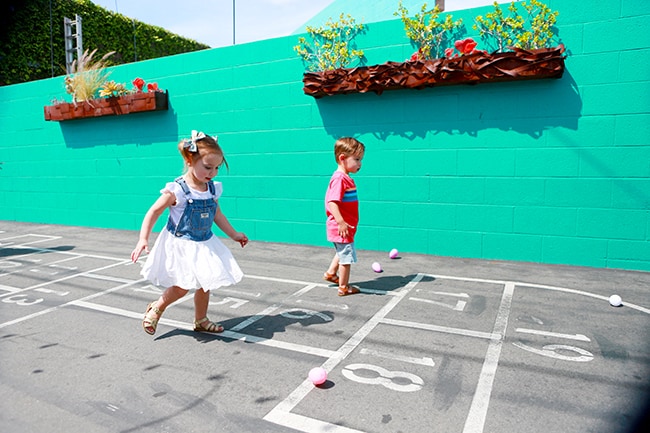 My Favorite OshKosh B'Gosh Spring Looks
Besides the looks on the kiddies, here are some of my favorite pieces from the spring line at OshKosh.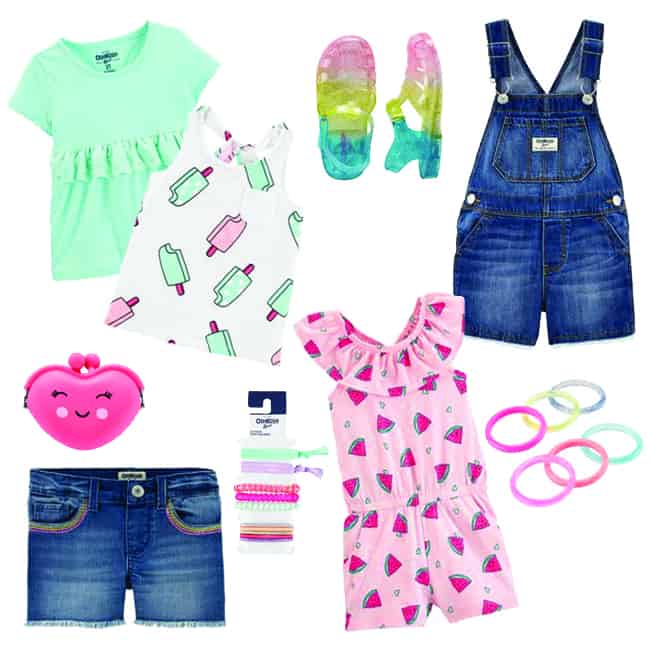 Shirt | Tank | Purse | Shorts |  Hair Accessories  |  Shoes  | Romper | Overalls  | Bracelets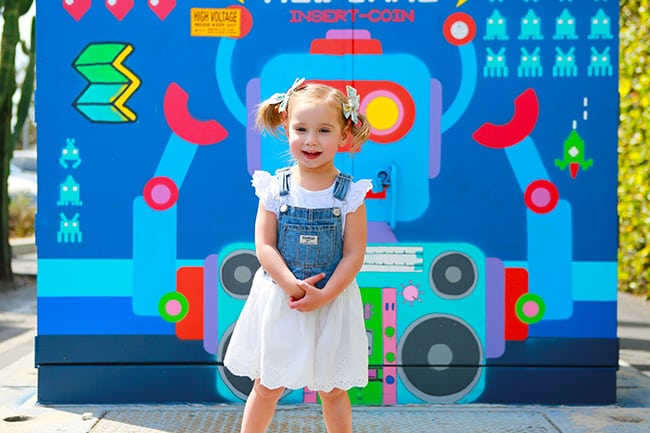 OshKosh overalls are my absolute favorite items from OshKosh. They are a timeless look that can be worn throughout the years. I remember wearing them when I was little. I have had my eye on this little dress with the denim bib with white eyelet skirt since before Dani was born. And it is as cute as I had imagined it on her. You can pair with a top, or wear it alone during the warm summer months. Perfect for here in Orange County.
Kota has on the vintage frayed denim shorts that are made from super soft demin which makes them easy to wear and play in. They also have an adjustable waist which is really important for some kids. I love the bright rainbow colors of his graphic tee. OshKosh has endless choices of tees and tops that are priced perfectly to stock up on them.
Here are some of my favorite pieces for boys in the spring line at OshKosh.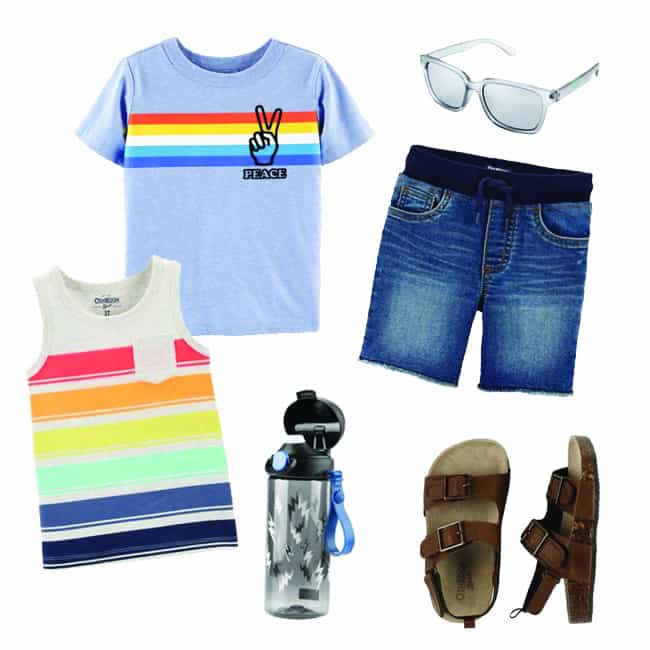 Tank | Top | Shorts |  Water Bottle  |  Glasses  |  Shoes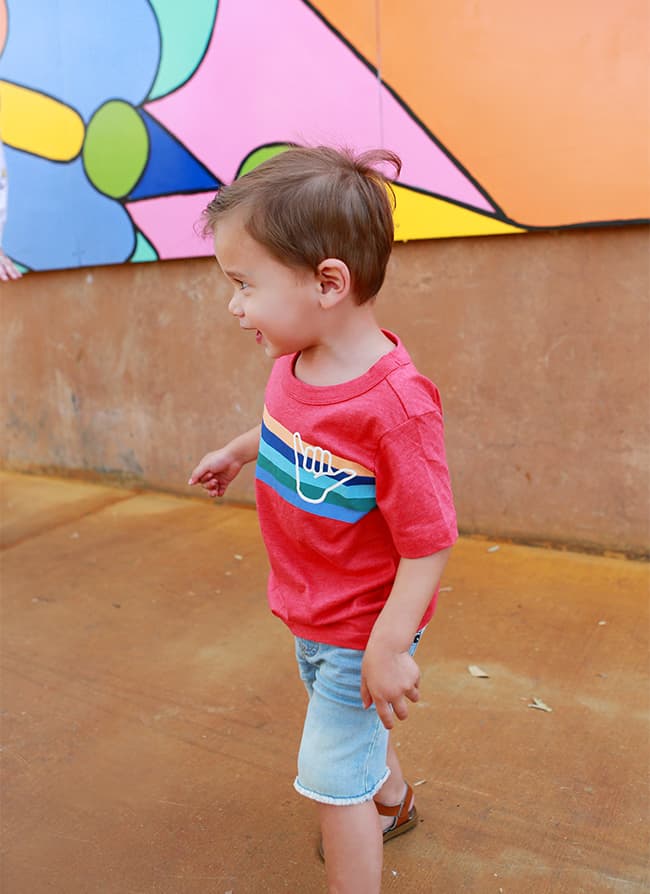 Love these looks for Easter
Along with their cute an comfy play clothes, OshKosh also has some casual dressy clothes that are perfect for Easter egg hunts and visits with the bunny. Again, I couldn't resist this overall dress...thins time with it's skirt in PINK! I also picked up a couple tutu skirts and a bunny shirt. For boys, you can find all the pastels in these dapper little button ups. dress up with kakis, or casual with denim cutoffs.
Don't forget the Swimwear
I don't know about you, but every Easter I find it's the perfect time to get my kids swimsuits and new towels. I like to put them in my kids Easter baskets along with a pair of flip flops and goggles. It's already getting hot enough to head to the beach and take a dip in the pool. Yay!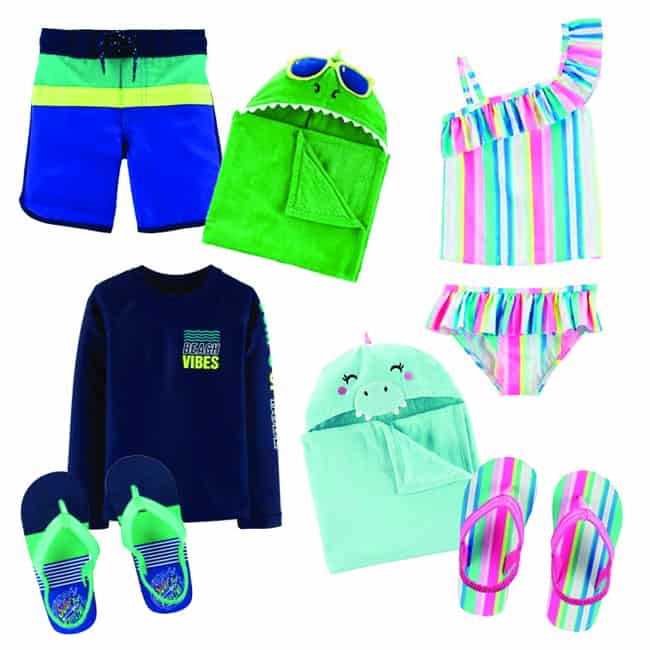 Girls Swimwear  |  Boys Swimwear
OshKosh has Pajamas too!
You can complete your entire clothes shopping list at OshKosh, because not only do they have clothes, but quality pajamas for girls and pajamas for boys in a range of different styles. From long sleeves to short sets, OshKosh has you covered.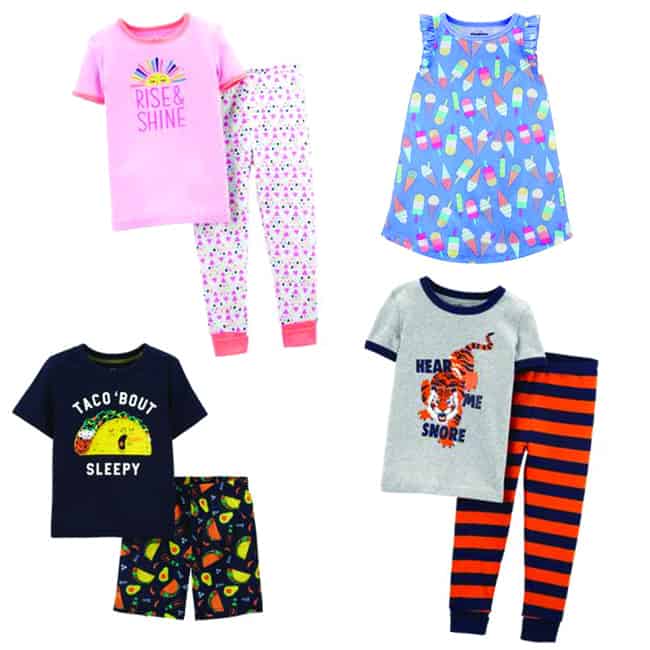 Pajamas for girls  |  Pajamas for boys
As you can see, the OshKosh B'Gosh Spring looks are ADORABLE! Now that you have seen Dani's and Kota's new spring wardrobe, you probably want to run over to OshKosh yourself! As you can see. someone is super happy to be playing in her new clothes.
Save 20% with this Coupon Code
You are in luck, because you can save 20% OFF your $40+ purchase using the coupon codes below both online and in-store. So now you can fill your little ones closet for spring. There are some exclusions with this coupon, so make sure to check out on the fine print below. Happy shopping!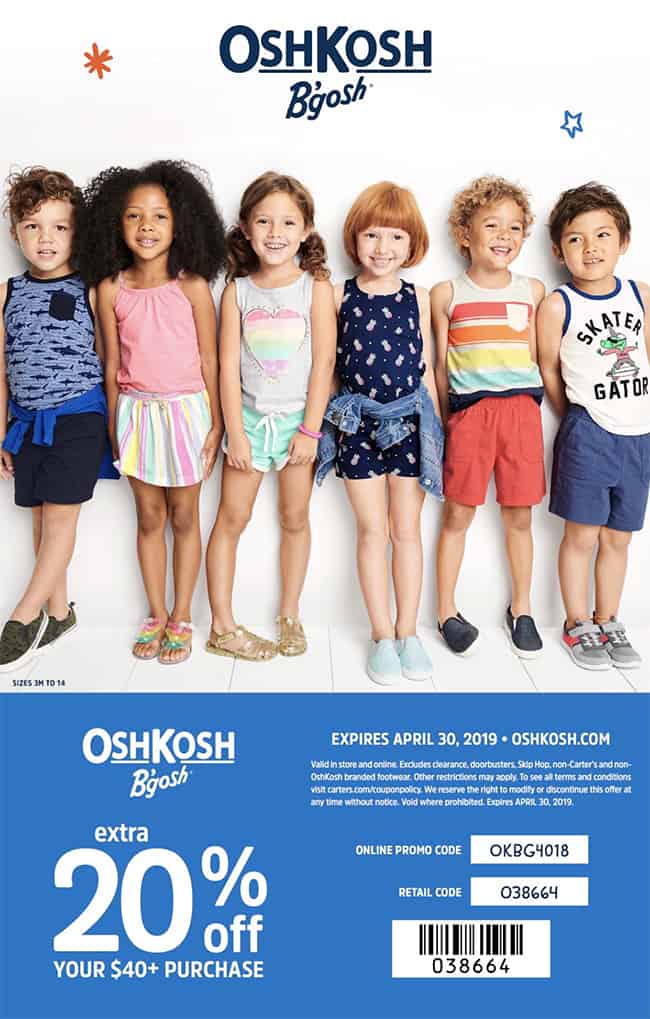 Giveaway Time!
Here is your chance to win a $50 Gift Card to OshKosh!!! just enter via Rafflecopter below or on Facebook. contest ends April 14, 2019 at midnight. winner will be chosen randomly and must be 18 years or older and a resident of the United States. Good luck!!!!