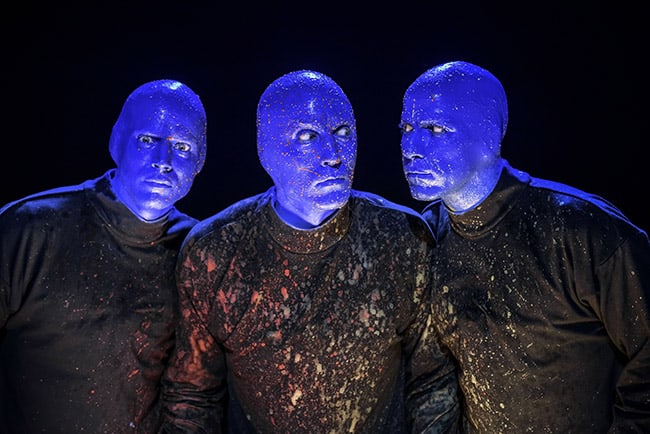 Have you heard? The BLUE MAN GROUP is coming to Orange County this January 7th through the 12th, 2020! This is a great show for all ages...the perfect outing for the entire family. And guess what? Kids can see the BLUE MAN GROUP for FREE! A special Kids Night on Broadway discount will be offered for two of the performances of the Blue Man Group. On the January 7th and 8th performances, parents can receive a second ticket FREE for children with the purchase of one full-price ticket. How awesome is that. Ticket prices start at just $26, and get this special deal, use code BLUEKID when purchasing.
We love the the Segerstrom Center for the Arts has so many kids friendly shows and also programs to make it easier for families to come see their shows. I often write about on here about how important I feel that children and teens are exposed to the arts. The more different experiences the better so that kids can maybe find something that speaks to them.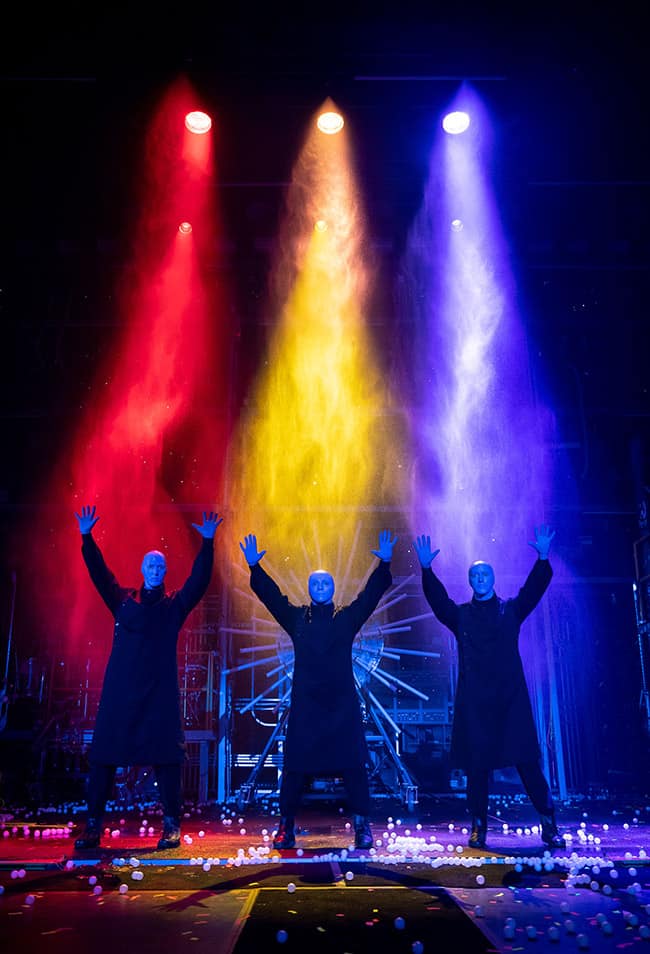 If you haven't heard about the BLUE MAN GROUP, they are a global entertainment phenomenon. Of course they are all blue, and share their talents through music, rhythm, theatrics and movement. The group is known for its award-winning theatrical productions, iconic characters and multiple creative explorations. BLUE MAN GROUP performances are euphoric celebrations of human connection through art, music, comedy and non-verbal communication.
This performance will be under the helm of director Jenny Koons, in her first-time collaboration with BLUE MAN GROUP. The tour will feature everything audiences know and love about BLUE MAN GROUP—signature drumming, colorful moments of creativity and quirky comedy—the men are still blue, but the rest is all new! Including pulsing, original music, custom-made instruments, surprise audience interaction and hilarious absurdity, audiences join the Blue Men in a joyful experience that unites audiences of all ages.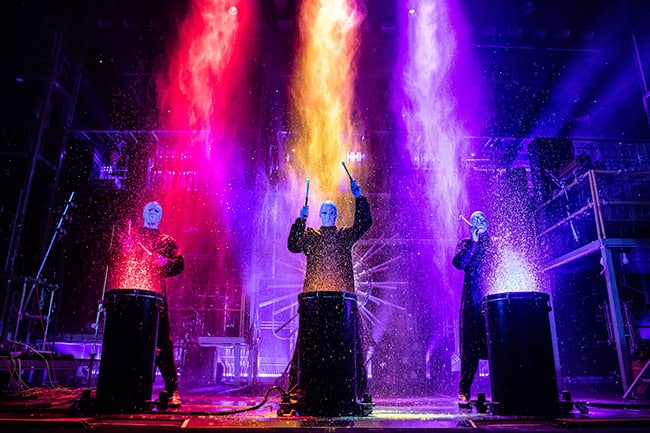 Tips for Seeing the BLUE MAN GROUP at the Segerstrom
Make sure to dress up for the Blue Man Group...because it will make the evening feel more special, and arrive early to enjoy pre-show activities in the Segerstrom Hall lobby beginning at 6:00 p.m. Kids can enjoy coloring stations, crafts, activities, photo opportunities and more!
My children have seen the Blue Man Group a few time already, and that's what inspired my son to want to play the drums. All of my kids absolutely have loved the shows we've seen and couldn't stop talking about the different acts they saw.
I hope that you and your family will get to experience the BLUE MAN GROUP as it heads to the Segerstrom Center for the Arts. It will be a performance that they will always remember. For more information and for tickets, visit The BLUE MAN GROUP at the Segerstrom.
Hope to See you there!