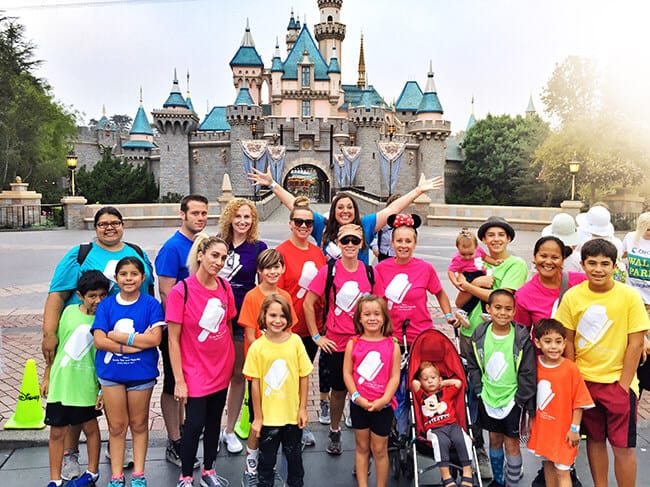 the 2018 CHOC Walk in the Park, hosted by Disneyland Resort, is coming to Orange County on August 26, 2018!!!! CHOC Walk is Children's Hospital of Orange County's biggest fundraiser of the year, where all proceeds go to help the children who go to CHOC. last year i was very fortunate to be able to have a Sandy Toes and Popsicles team, and it was such an amazing experience. not only was i able to meet some really cool CHOC supporters from the OC, we got to experience the magic of CHOC Walk in the Park.
the always inspirational CHOC  Walk is held at Disneyland Resort and the route goes through both Disneyland and California Adventure. this 5k event is the largest and most unique pediatric fundraiser in the nation. it kicks off at sunrise on Main Street, U.S.A., with the most amazing ceremony and excitement from everyone who is walking. people of all ages – supporting their loved ones who have used CHOC's services
did i mention the walk starts at 6:15!!! you get to get to Disneyland before it opens for the day. it's an incredible site seeing everyone walk up to the finish line.
one of the best things about the CHOC Walk, is meeting your favorite Disney plus along the CHOC Walk route. you can simply wave, or get you picture with them. it is so much fun, and it's especially fun with a team.
this year, there will also be an amazing fundraiser at at the all-new Splitsville Luxury Lanes in the Downtown Disney District called the CHOC Rock'N Luau. it's a mid-century modern blast to the past ticketed fundraiser, and kick-off to CHOC Walk in the Park weekend. there will be rock-a-hula, dream of "Blue Hawaii," and bowling during a fun and lively indoor luau. we can't wait!
if you would like to walk the CHOC Walk in the Park at Disneyland Resort, you can register at www.chocwalk.org. you must be registered by 4:00pm on Saturday, August 25th in order to walk. you also need to pick up your CHOC Walk t-shirt and wristband by that time. with your CHOC Walk wristband, you will get a chance to purchase discount Disneyland tickets on the day of CHOC Walk. how cool is that.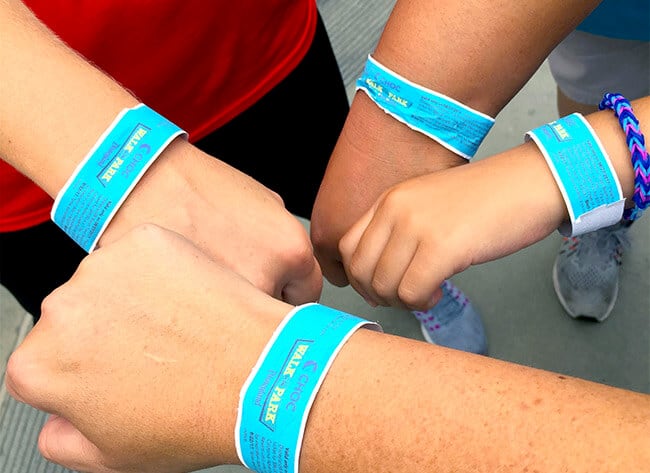 if you decide to walk, message me on Facebook or email me. i will be walking and would love to have you join me for a morning of Disney fun. it's the best feeling when you finish the walk!