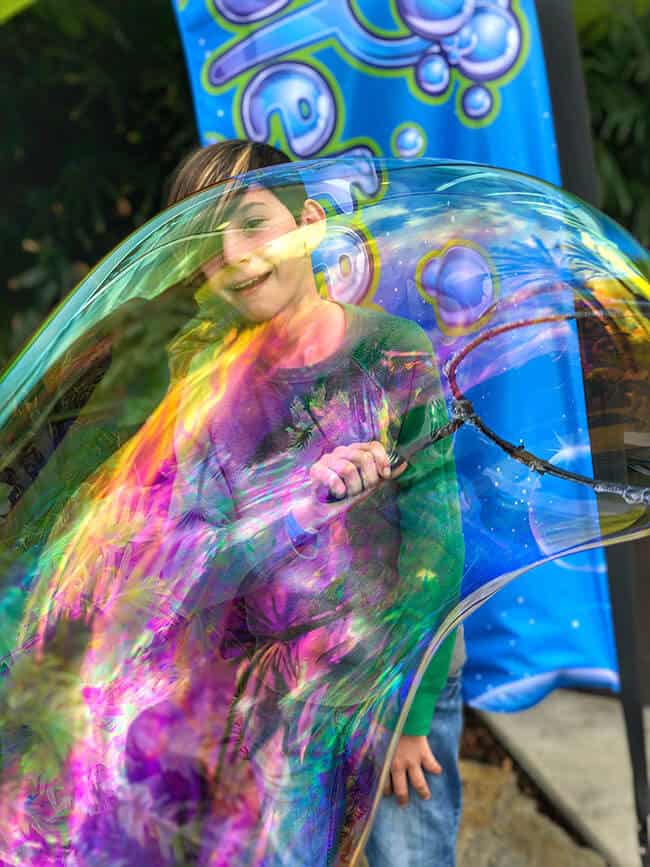 we woke up bright and early Saturday, so we could get a first glimpse of Bubblefest at Discovery Cube OC for the 2018 season. going to Bubblefest has been a spring break tradition of ours for many many years. it's fun for the entire family – even the adults! there are lots of activities to discover and the main attraction, the Mega Bubblefest Laser Show with the famous Deni Yang and his sister Melody.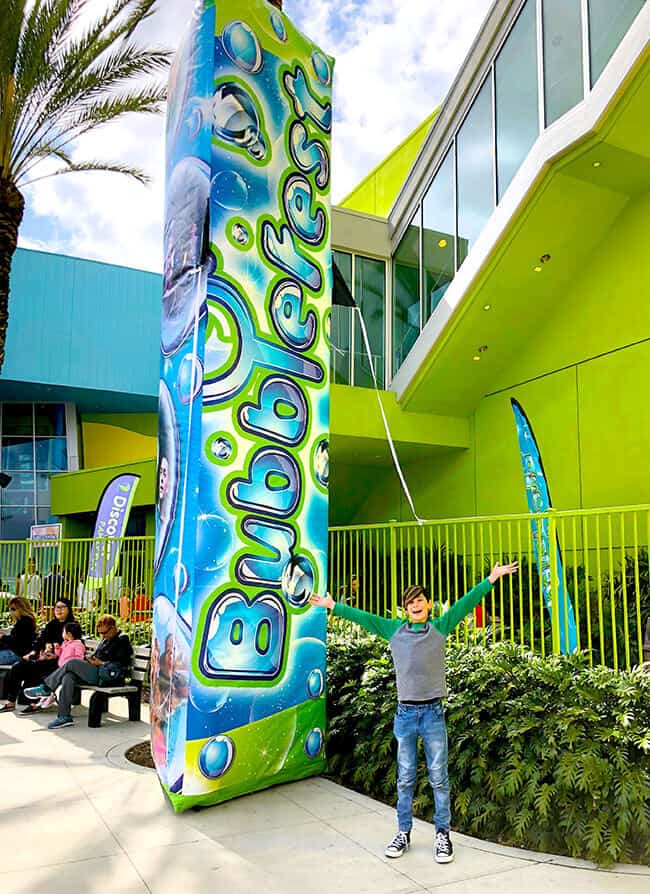 Bubblefest is happening at Discovery Cube now through April 8th, the perfect activity for families to enjoy during spring break. it's and additional cost to the admission price, or to your annual passes...but it is worth it.
my kids favorite activity was the Bubble Rollers! you get to get into inflated plastic bubbles and roll over the water in a shallow pool. the line get long, so i would suggest getting there early and doing these first thing. it was hilarious watching the kids try to stand up in the balls.
we spent a good hour exploring the rest of the Bubblefest exhibit before we headed up to the Mega Bubblefest Laser Show. there was bubble art, a bubble lab, bubble laser table, bubble inflatables, bubble experiments, a bubble area for toddlers, and you can even get your photo inside a bubble. check out some of our pictures from the day....
they LOVED bubble art!
say cheese! they got their photo in a bubble.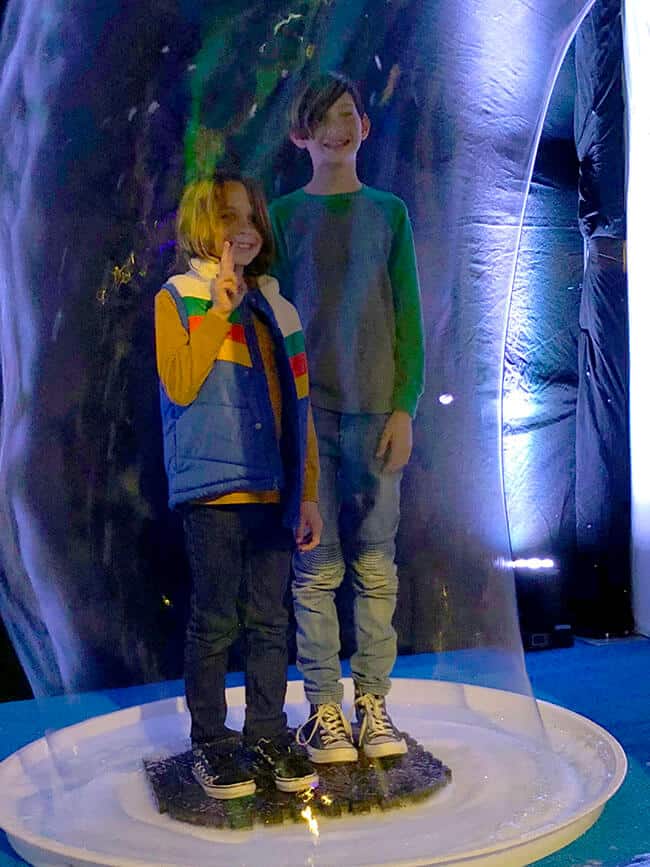 and outside, you can try making some giant bubbles for yourself. this is our favorite area to enjoy.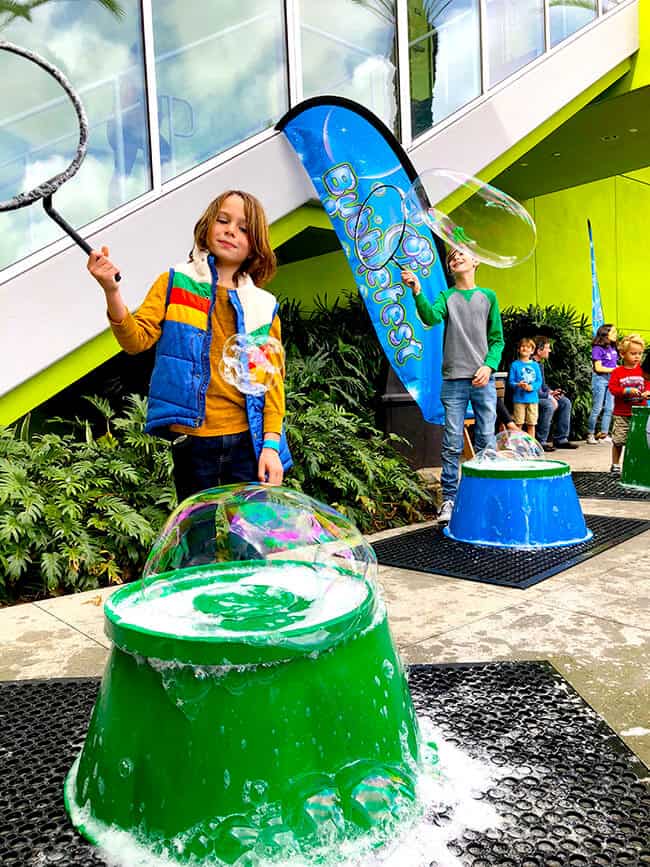 finally, it was time for the Mega Bubble Laser Show. this is what everyone has been waiting for. of course, it was AMAZING!!!
wow! what a show. it didn't disappoint and the kids had a blast. so glad we were able to start our spring break off with this amazing exhibit at Discovery Cube OC. Bubblefest ROCKS!!!!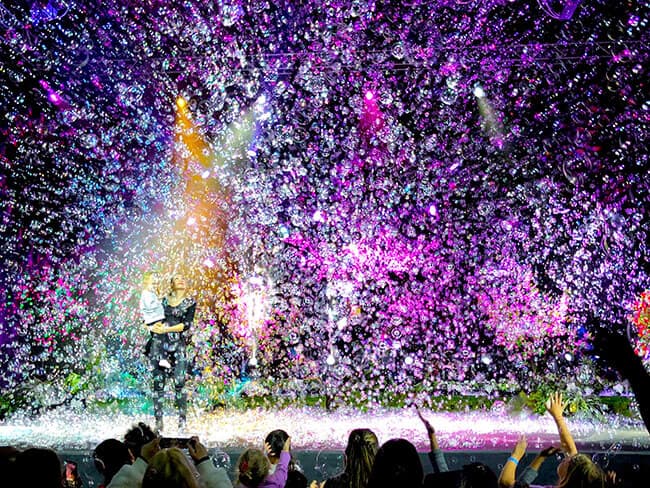 {Disclosure: we were invited guests of Discovery Cube. All thoughts and opinions are 100% my own}