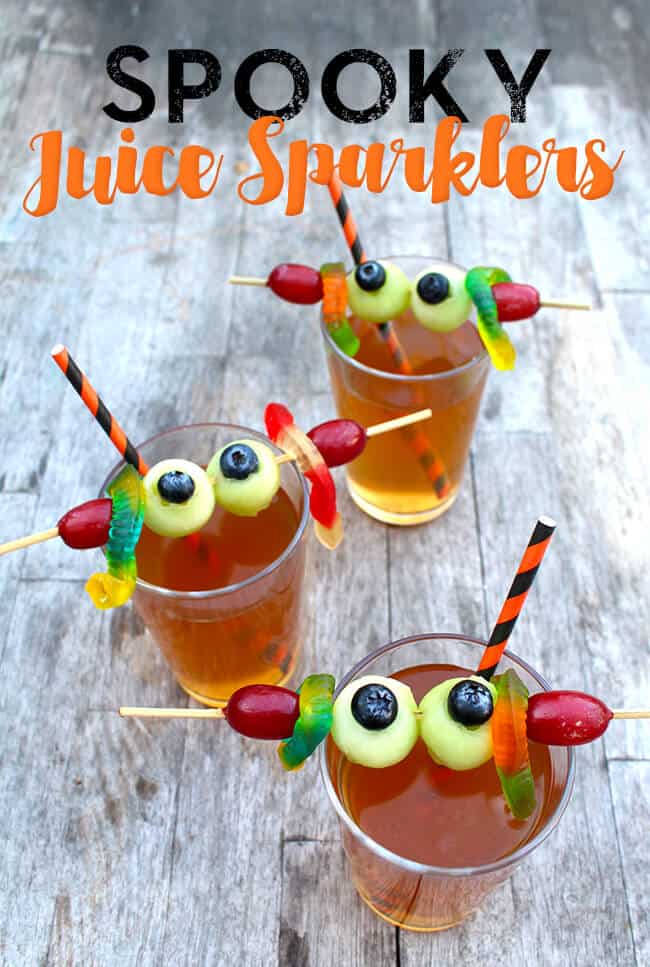 today the boys and i had some fun in the kitchen and came up with a fun Halloween afternoon snack that is also great for Halloween parties or anytime you want to have a spooky treat. Juicy Juice sent over some of their 100% juices. so we decided it would be fun to come up with a Halloween juice recipe. and we sure did. Spooky Halloween Juice Sparklers! the boys helped me come up with the Spooky Eyeball Fruit Kabobs that top off the Juicy Juice Sparklers that we made using a couple of Juicy Juice's 16 flavors. they turned out super awesome, much better than expected. so i really want to share how you make them.
plus, the great thing about this recipe is that it is made with Juicy Juice. with all the treats and candy kids get during the Halloween season, the last thing you want to give them is a soft drink or punch. Juicy Juice contains no high fructose corn syrup, cane sugar or artificial sweeteners. a recent "Truth in Juice" nationwide survey conducted by Juicy Juice revealed confusion in the juice aisle, so Juicy Juice has created a tool on their website to help moms and dads read labels on their juices to really understand what they're giving their kids.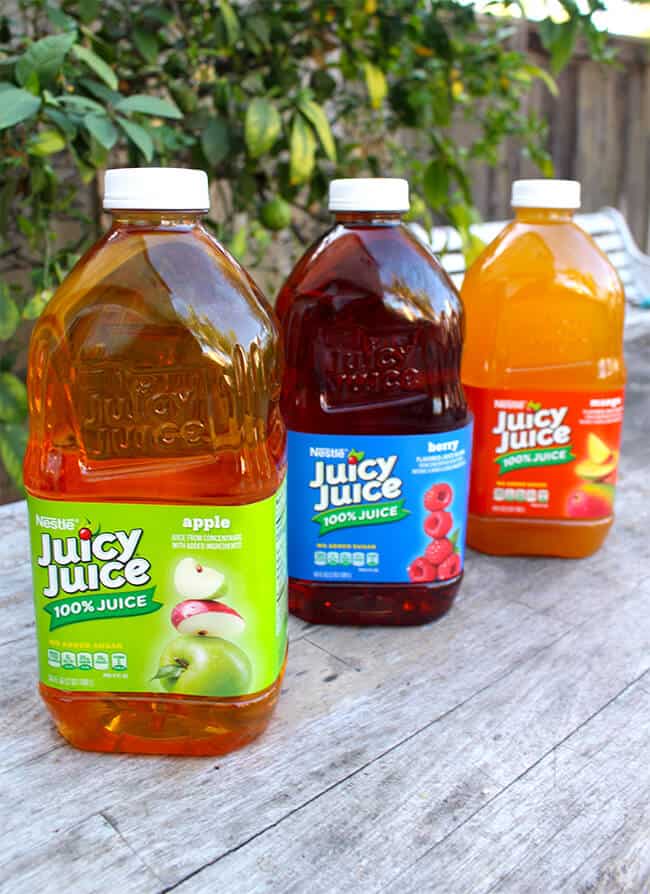 now, how to make your own Spooky Juice Sparklers. this is actually a snack and a beverage in one. all you need is: 2 of your favorite flavors of Juicy Juice, seltzer water, melon balls, grapes, blueberries, gummy worms and wooden bamboo skewers.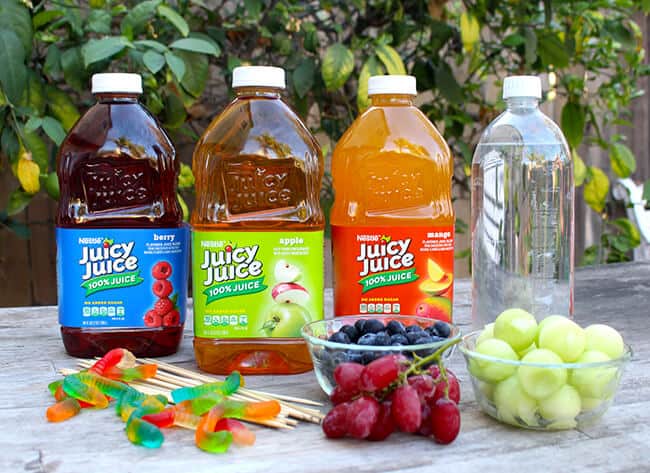 first you want to make the Spooky Fruit Kabobs. using a straw or small spoon, scoop a hole in two melon balls big enough for a blueberry. these will be the "eye balls." on a wooden skewer, slide both melon eyeballs and two grapes onto the skewer.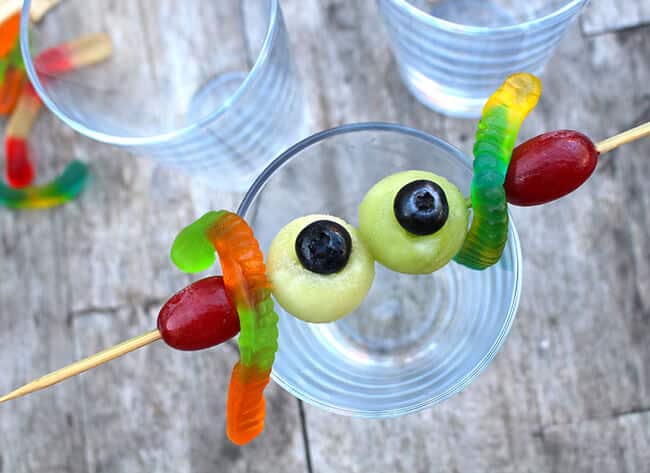 lay the skewer across the drinking glass and lay two gummy worms across. if you would rather use pieces of fruit roll up or carrot strips, those work great too.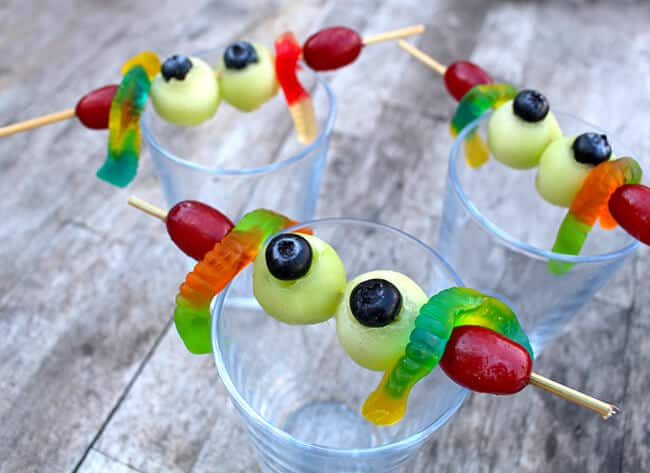 after you make the Spooky Fruit Kabobs. it's time to make the sparkling juice. pour equal parts of two Juicy Juice flavors and seltzer water into each glass. your Spooky Juice Sparklers are now complete! super easy and so simple to make. even the kiddies can help.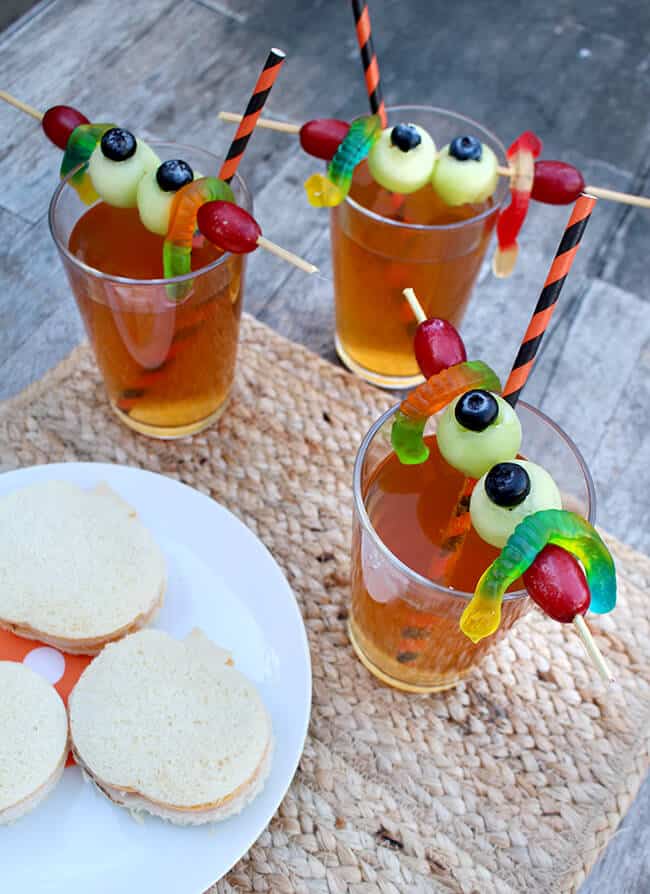 pair the Spooky Juice Sparklers with a Halloween shaped sandwich or other Halloween snack and surprise the kiddies with an after school Halloween surprise or make them for your schools class parties.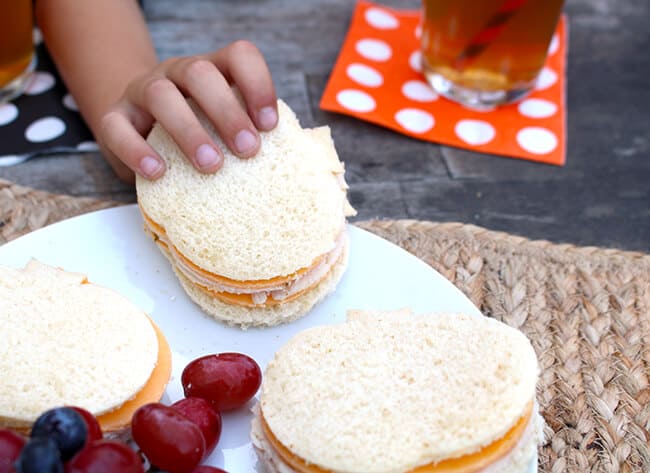 my boys loved them! especially because the Juicy Juice was "bubbly," and it tastes extra fancy when you mix two flavors of juice.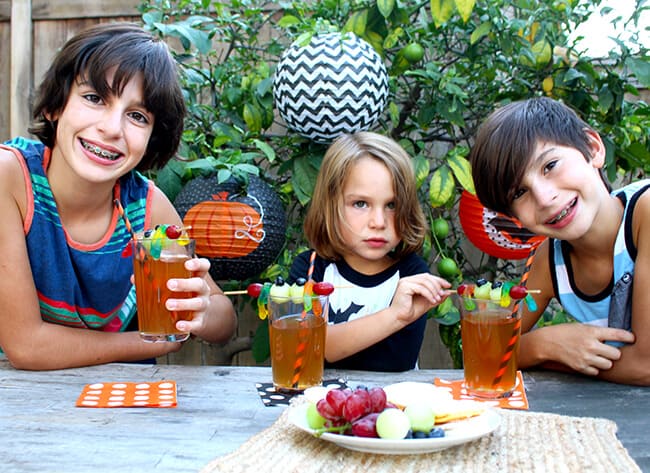 and the Spooky Fruit Kabobs were yummy too!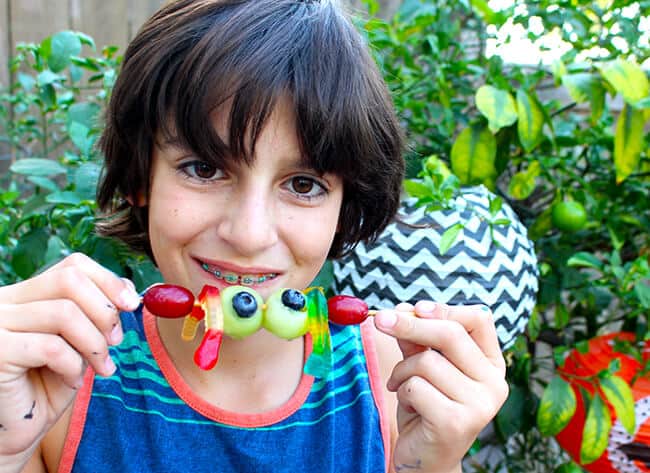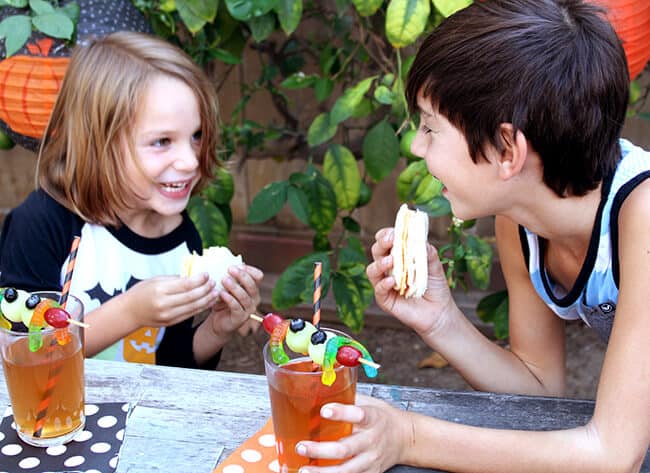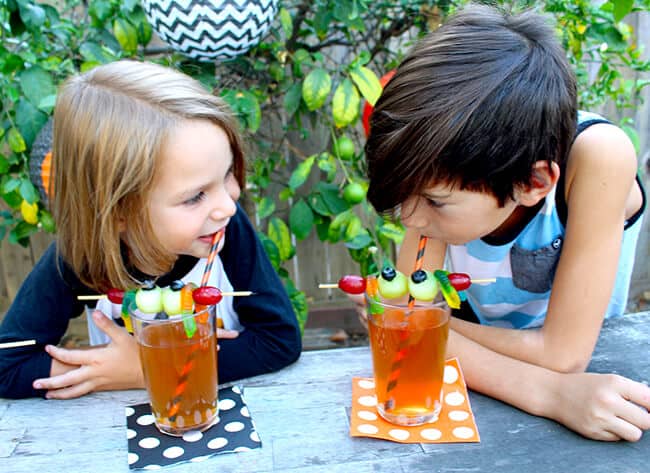 you can get Juicy Juice and all the ingredients at your local grocery store, Target and Walmart. i hope you enjoyed our recipe for Spooky Juice Sparklers. we sure enjoyed them.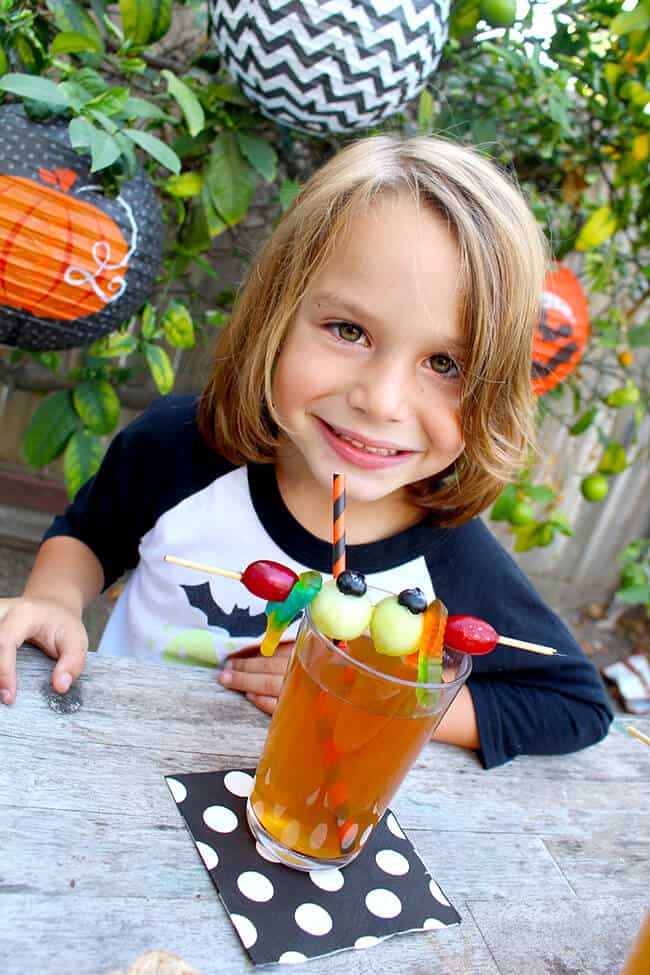 and wait.....
Juicy Juice Fall "Match and Win" Game
finally, how about a chance to win a $5o gift card instantly! just click the image below and you'll be directly to the Juicy Juice Fall "Match and Win" game. rules and regulations will also be found there. good luck!