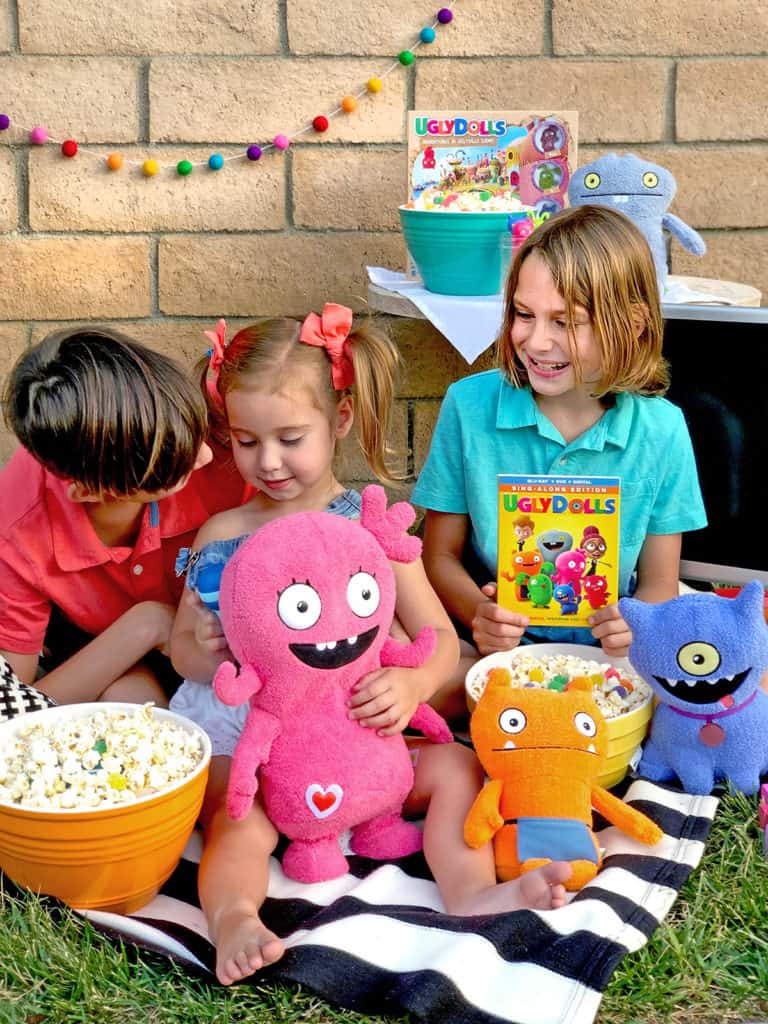 I had fun setting up a backyard movie party for the kids the other night in celebration of UglyDolls the Movie coming out on Blu-ray Combo Pack, DVD and On Demand this week. Of course we had to have an UglyDolls party. We made popcorn with gumdrops and strawberry lemonade. We also brought out blankets and pillows to lay out on the grass. Movies under the stars are so much fun! Plus, included with the movie, is an all-new sing-along edition that is stuffed with fun bonus features.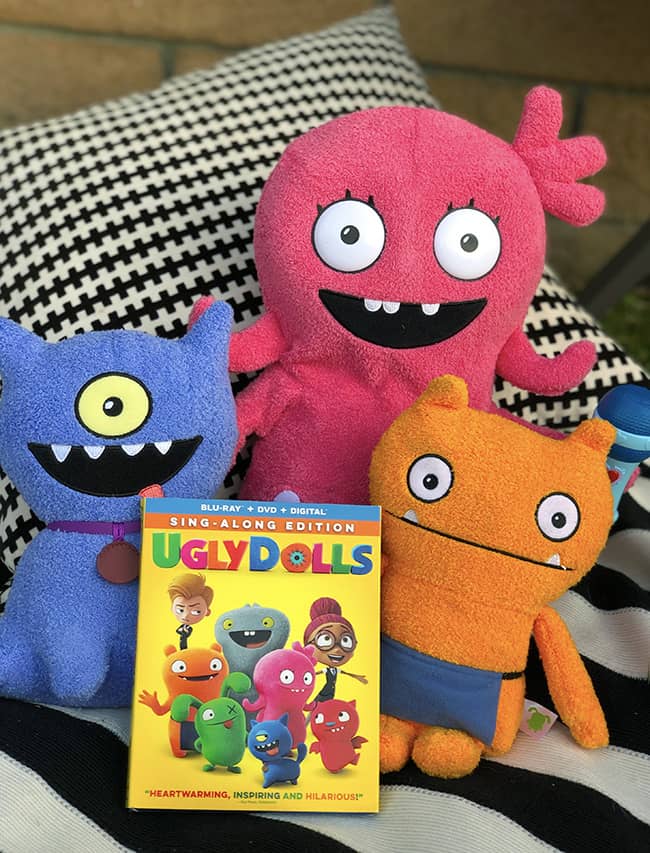 UglyDolls, is a fun and quirky animated musical centered around the unique town of Uglyville. It is inspired by the global plush phenomenon and based on the UglyDoll characters created by David Horvath and Sun-Min Kim, UglyDollsis filled with colorful and adorable characters and packed with powerful messages of inclusion and empowerment.
The best part is that UglyDolls features a star-studded voice cast including Kelly Clarkson, Nick Jonas, Janelle Monáe, Blake Shelton, Pitbull, Wanda Sykes and Gabriel Iglesias. This talented cast brought their characters to life!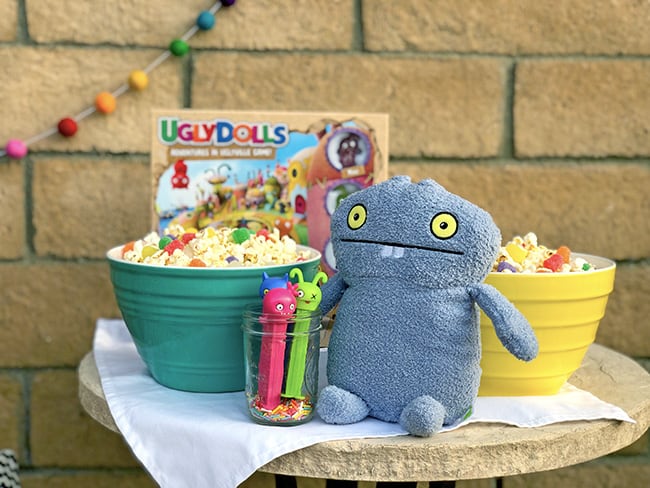 In Uglyville, weird is celebrated, strange is special and beauty is embraced as more than simply meets the eye. When Moxy (The voice of Kelly Clarkson) and the UglyDolls discover Perfection, a town where dolls are seen through a strict model of attractiveness, they confront what it means to be different, struggle with their desire to be loved, and ultimately discover that you don't have to be perfect to be amazing.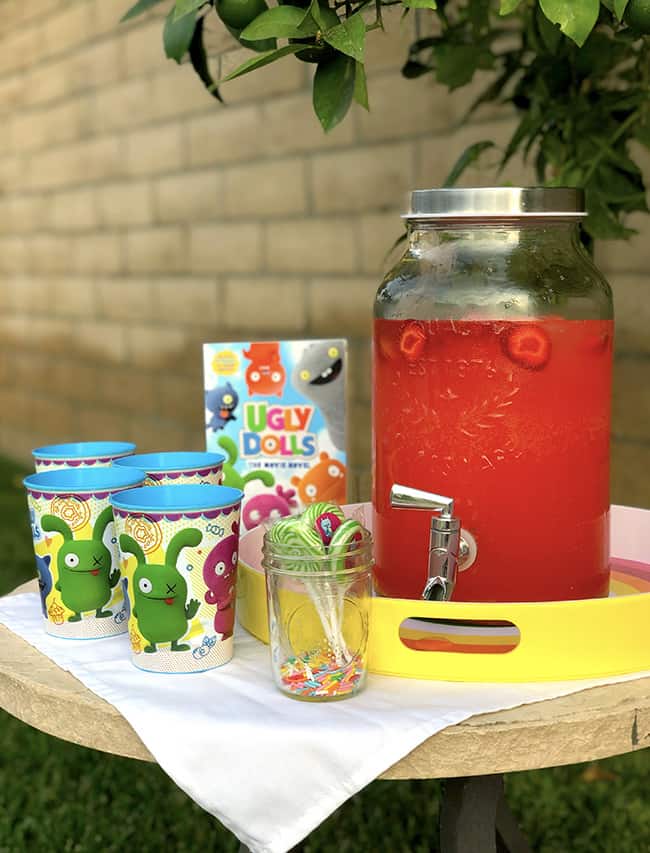 The humorous and heartwarming film comes home with vibrant bonus content such as featurettes that reveal how the talented cast brought their characters to life, hilarious games with the cast and a sneak peek of the exclusive sing-along edition's interactive entertainment. Plus, there is also an exclusive, all-new sing-along edition and stuffed with exciting bonus features allowing fans everywhere to dive deeper into the world of Uglyville.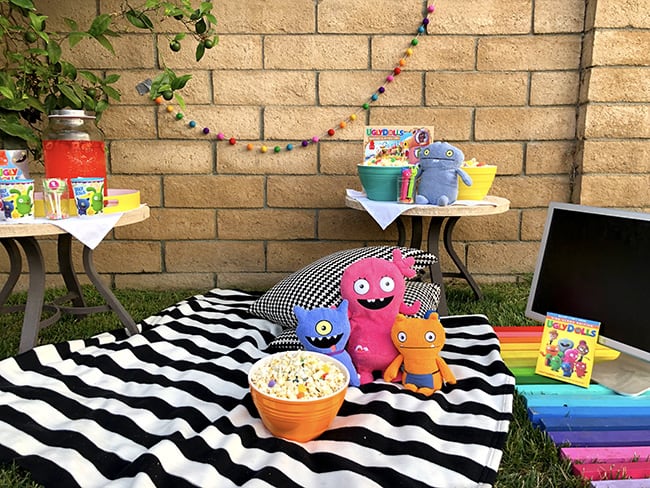 We loved the message of of inclusion and empowerment that UglyDolls shared. It was the perfect movie to watch this summer at our backyard movie party. We hope you too can grab a couple of huggable UglyDolls to cuddle up with and have your own UglyDolls Party. Since it's out on Blu-ray Combo Pack, DVD and On Demand now, you can watch it as much as you'd like!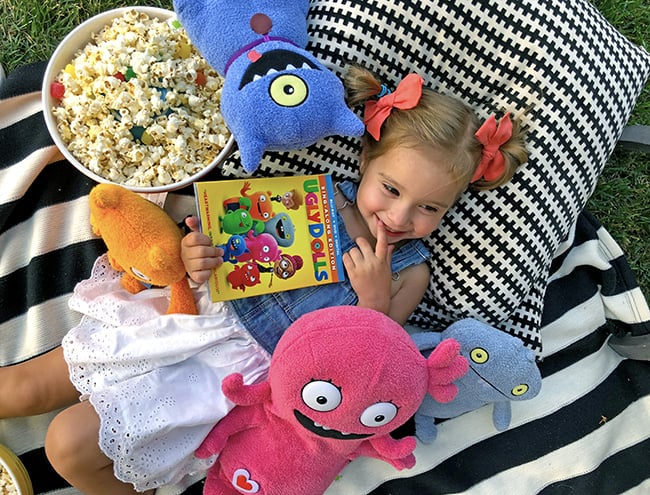 {Disclosure: This is not a sponsored post. We were given the Ugly Dolls DVD and party supplies. All thoughts and opinions are 100% my own!}