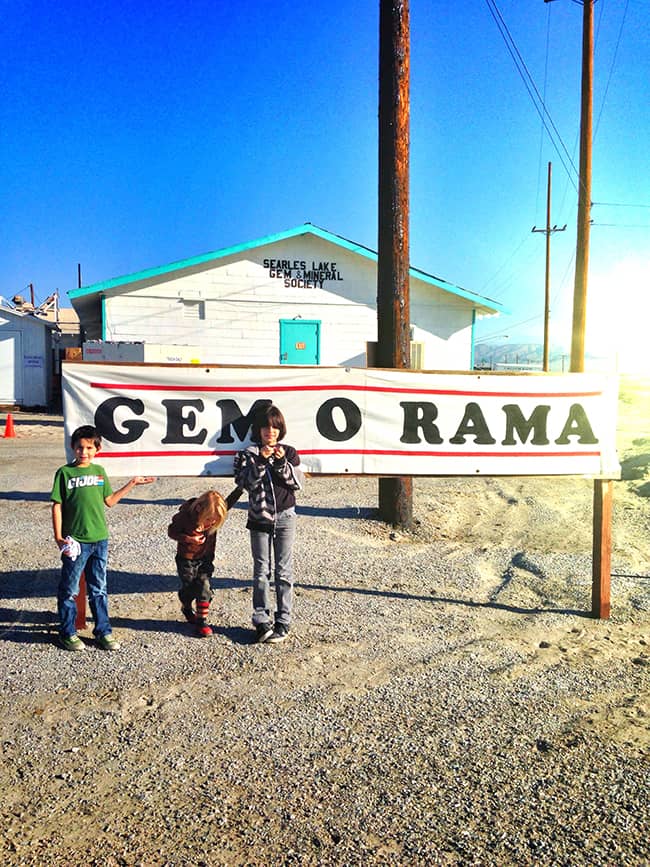 last year, we had one of our best adventures to date, when we went gem mining in Trona, California. most people haven't have never heard of Trona, CA, either had we until i saw someone post on instagram about this awesome trip they took were there family was digging crystals from the ground. it looked like something my boys would love, so i contacted that person and got the deets.
it turns out that this adventure took place in Trona, CA, a hundred year old town just north of Ridgecrest, CA on the way to Bishop. this is about 2-1/2 to 3 hours north of Orange County. each year on the second week of October, they hold an Annual Gem-O-Rama and Searles Dry Lake Field Trips. this equals and entire weekend of gem mining fun, and ended up being SO MUCH FUN!!!!!
our adventure started out around 7am on Saturday morning as we headed from Ridgecrest to Trona. to make our drive more manageable, we stayed at a VERY CHEAP hotel in Ridgecrest the night before. then drove about 20 minutes to the town of Trona for the gem mining filed trips.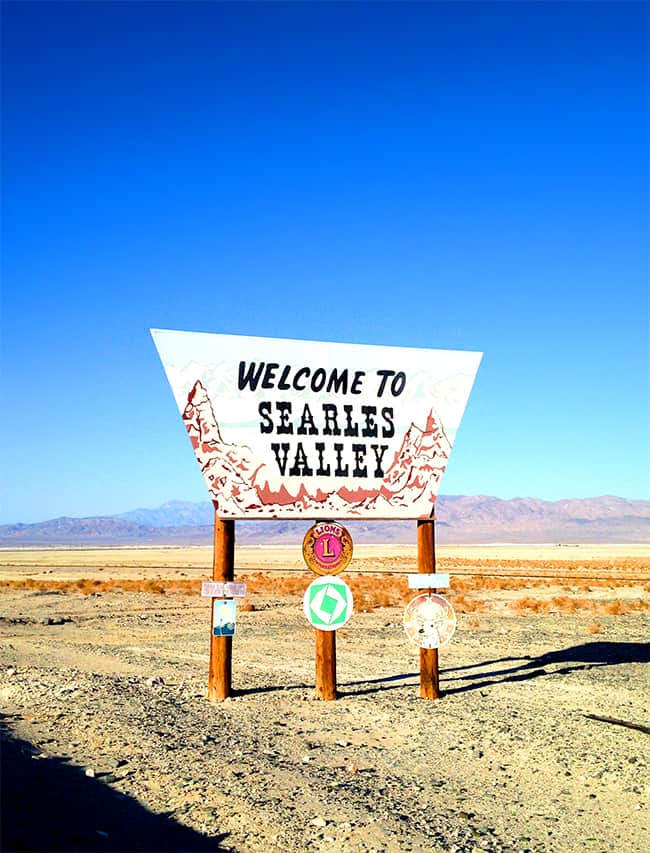 once you arrive at the Searles Lake Gem & Mineral Society building, you line your car up in rows to get ready to caravan to the Searless Dry Lake to do one of the gem mining field trips. there are 3 different field trips you can participate in, and each one is a unique experience and costs $15 per car. they take place at 3 different times….Saturday morning, Saturday afternoon and Sunday morning. before you head out, you are able to buy any supplies you need for the digging and also purchase a pancake breakfast if you are hungry.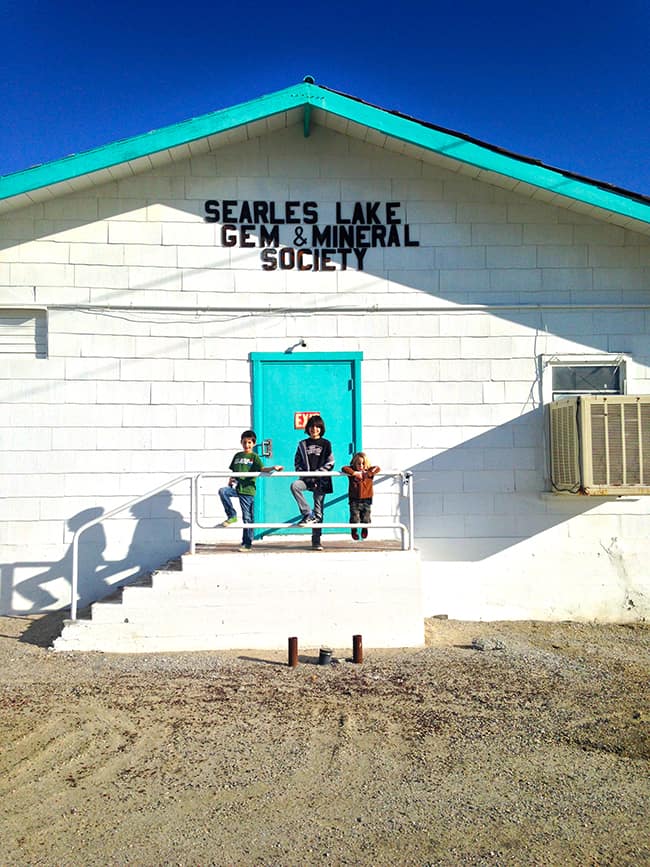 the Searles Lake Gem & Mineral Society also holds their annual Gem-O-Rama this weekend, and if you love gems and crystals, this is a great show. there are rooms and rooms filled with gems available for purchase. and the boys had a lot of fun looking at the THOUSANDS the different varieties of rocks, gems and minerals.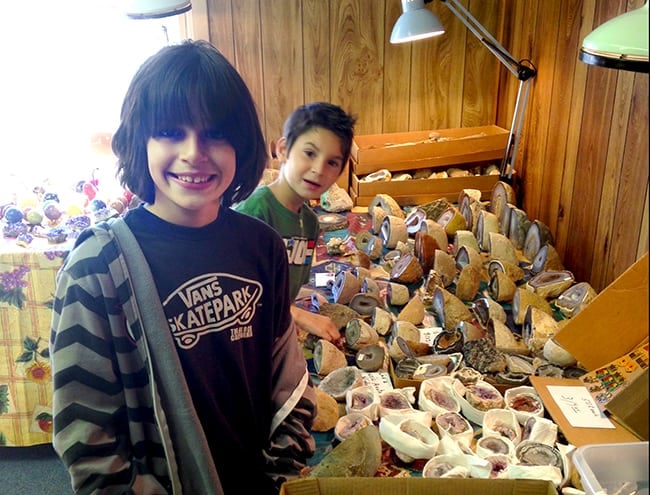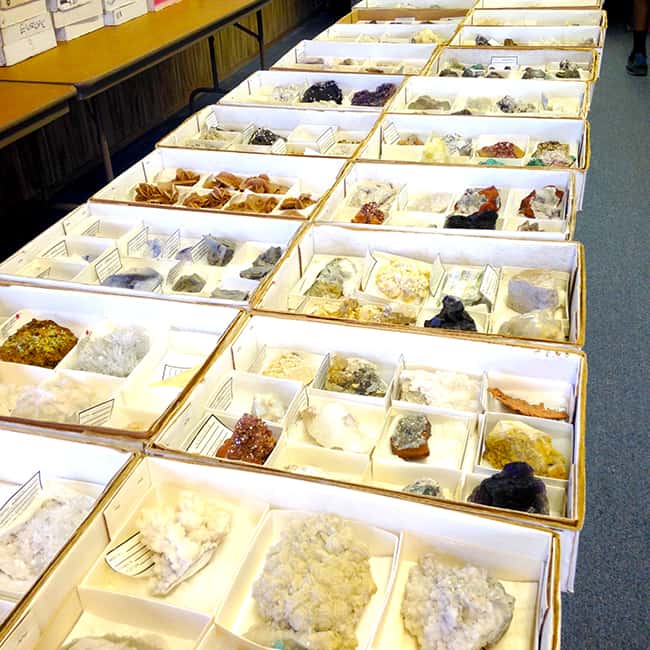 there are many gem experts on site…you can even pick out a geode and have it cut right in front of you.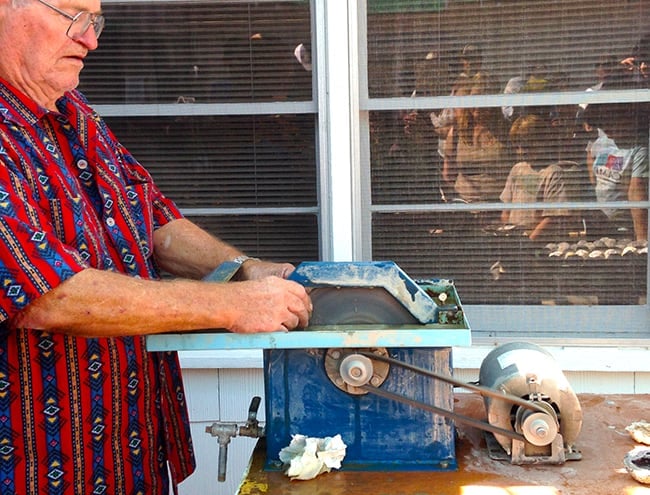 at 9 am sharp, the caravan left for the first field trip of the day. this field trip is called The Mud Field Trip. all the cars drive together across the Searless Lake bed to the first excavation area. the lake was so beautiful and peaceful. it is a dead lake because it's much to mineralized for anything to live in it, so its water was still, untouched like glass.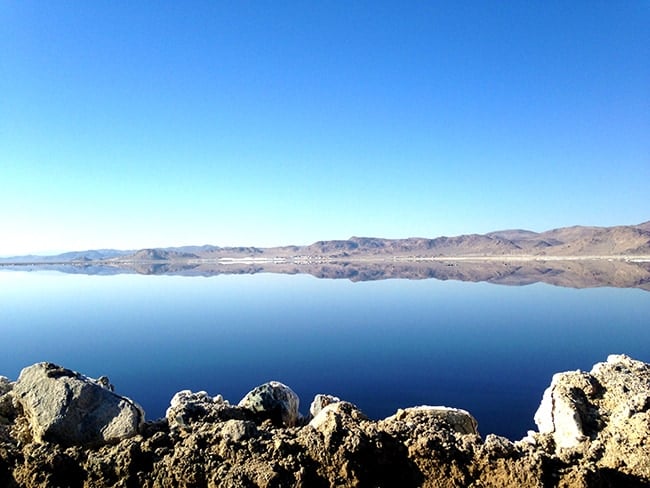 The Mud Field Trip is were visitors can dig for a crystal called Hanksite. 15 -20 truck loads of crystal laden mud has been excavated and placed at this site for visitor to dig and find as much Hanksite as they want. the boys loved finding giant crystals that they could keep.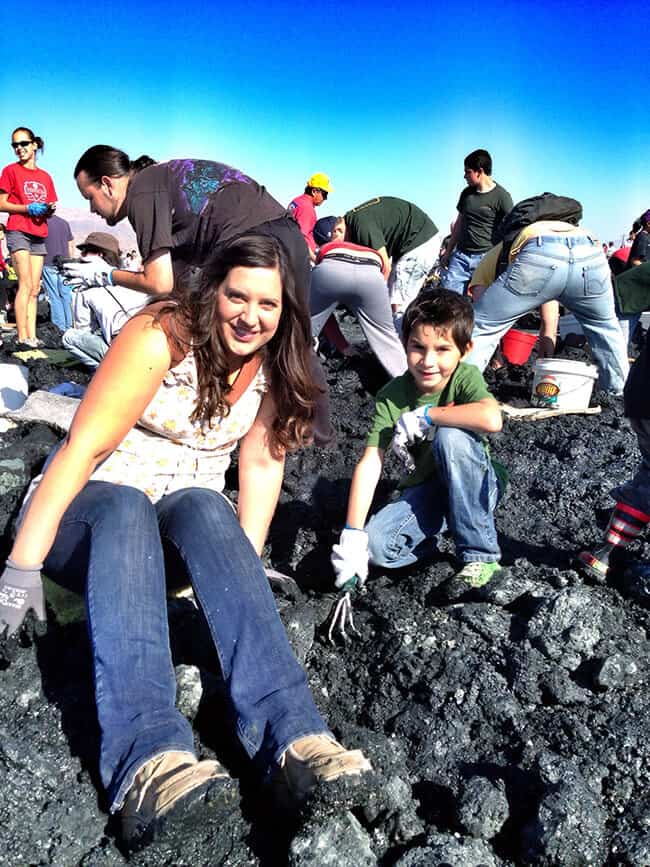 here is just a small crystal that i found inside the black clay and mud. there are thousands in there….big and small and you get to keep whatever you find and want.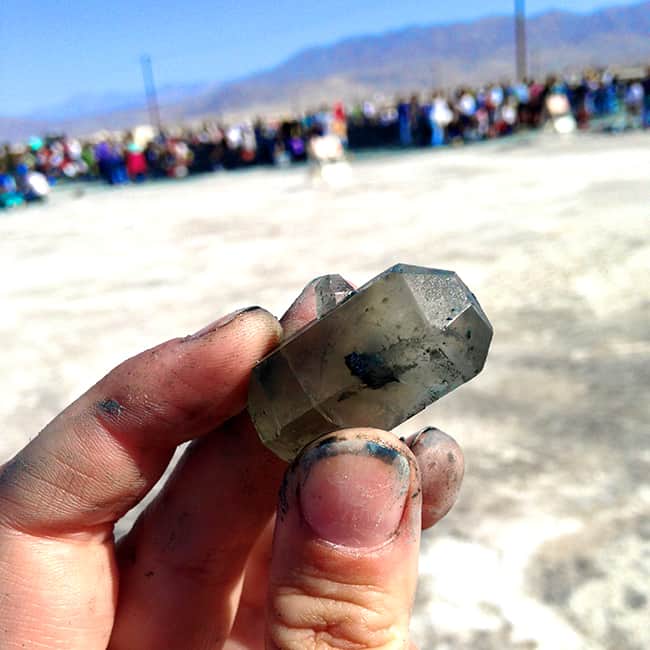 this first field trip will get you super muddy and dirty. but that's okay…it's all about the fun. we found that rain boots are the best because you can just hose them clean. supplies that are best for this field trip are: garden trowel, gloves, carpet square or cardboard to sit on, buckets for your rocks, scrub brush, and brine (which you can buy onsite for about $1).Read More…