This is a sponsored post written by me on behalf of ZYRTEC®.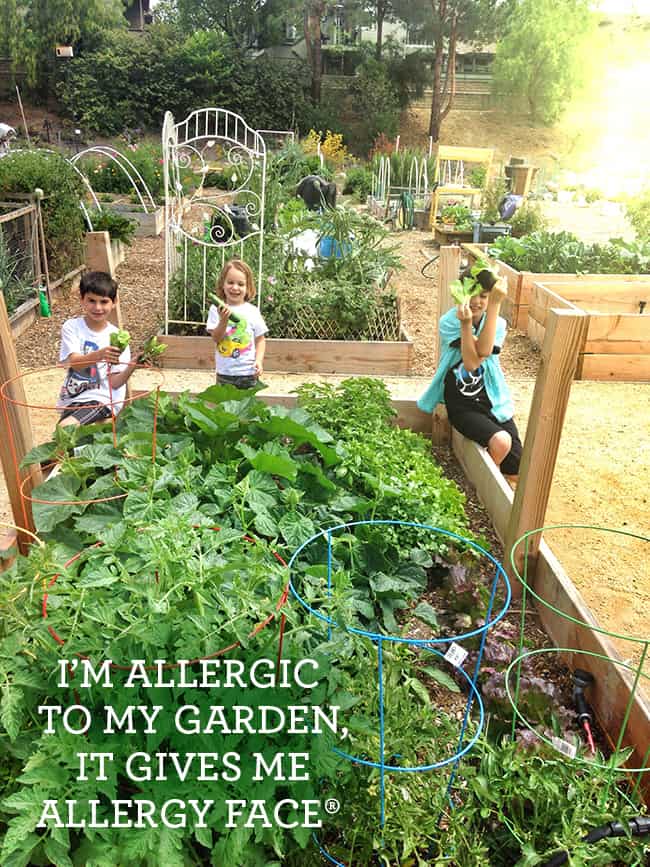 what is an allergy face you ask? an allergy face is...watery eyes, red nose, a puffy face, anything that allergies do to your face. the exact symptoms i had and still have this allergy season. it has been the worst allergy season i have ever experienced. it seems that as i get older, my symptoms get worse and worse. i have a feeling that the reason my symptoms have been so bad, is that i have been spending a lot of time outdoors working on my garden. the plant pollen and flowers have done a number on my face, sinuses and body. the past two years, i have actually had to start taking allergy medicine…
with the help of ZYRTEC® allergy medicine, i have had some relief from my allergies. it starts working almost immediately in the first hour, and last all day…24 hours. and not only has it helped my sneezing, stuffed up head and headaches, it has really helped my ALLERGY FACE®. my biggest complaint was my watery eyes. when they watered, i had to rub them, then they got all red and my makeup would rub off. i don't have to deal with that anymore because ZYRTEC® has helped my allergy face.
the makers of ZYRTEC® know all about the challenges us women have with ALLERGY FACE®, and have enlisted celebrity makeup artist Jamie Greenberg to help us look and feel their best even while enduring allergies. with ZYRTEC®, celebrity Jamie Greenberg has created six makeup "looks" perfect for allergy sufferers trying to look their best. i'm sort of a natural girl who doesn't like to look like I have makeup on…but does have makeup on, so this is my favorite "look" by Jamie.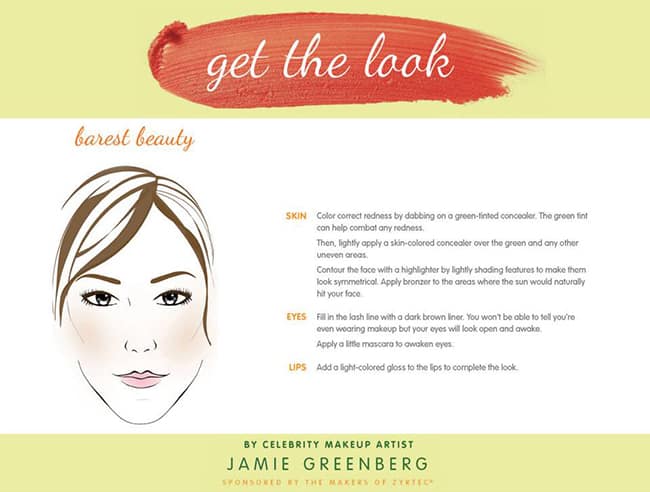 by using Jamie Greenberg's tips and ZYRTEC®, i am able to hide my ALLERGY FACE®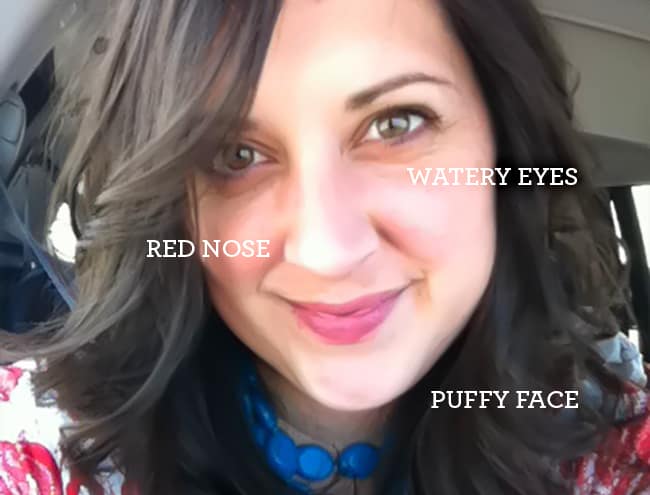 Jamie Greenberg has six different makeup looks with tips on how to look your best even with allergies. you can go check them out here. and good luck this allergy season…i know i can't what till it's over.
This is a sponsored post written by me on behalf of ZYRTEC®.