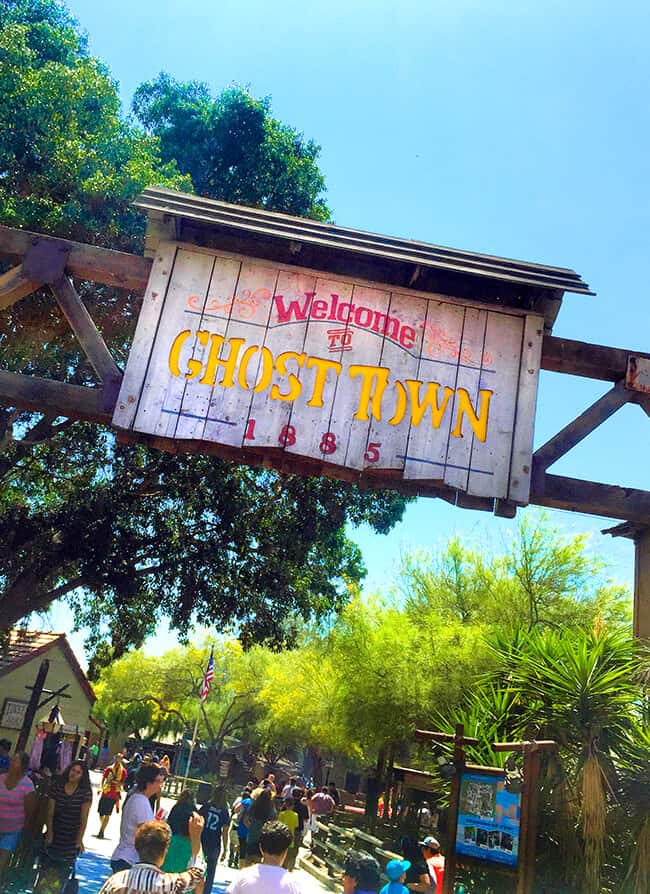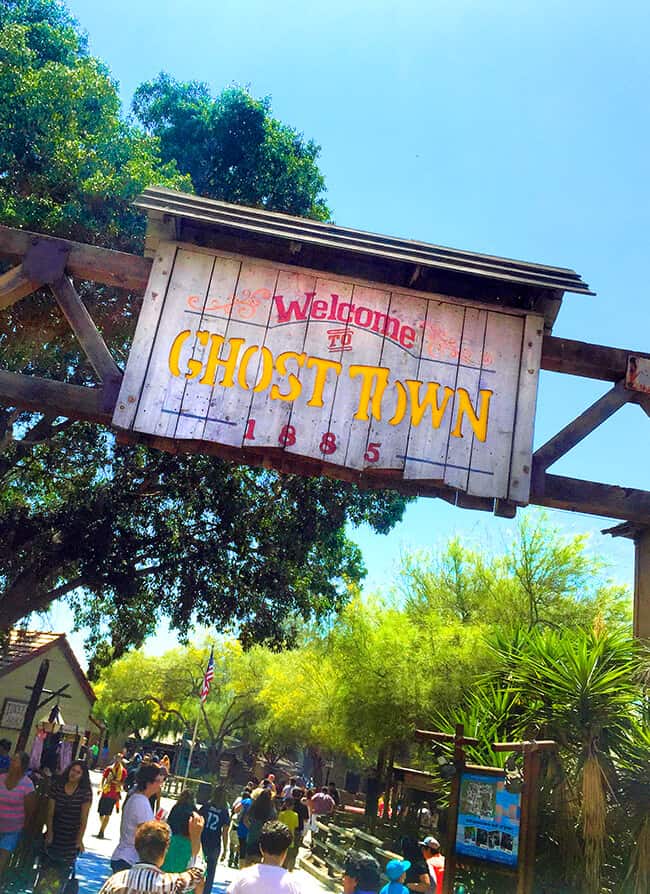 it's been a fun summer so far, but i have to say that our summer wouldn't be complete without a trip to one of our favorite places, Knott's Berry Farm. right now, Knott's Ghost Town Alive is going on, a new interactive entertainment experience. hopefully you read our first experience visiting Knott's 75th Anniversary of Ghost Town, but if you haven't, let me tell you that is is pretty awesome! throughout all the years that i've been taking my boys to Knott's, this is the most fun that we have ever had in Ghost Town. this one-of-a-kind experience brings the Old West to life as guests of all ages—including the littlest of kids—become part of the action. the residents of Ghost Town involve everyone in the magic of Calico.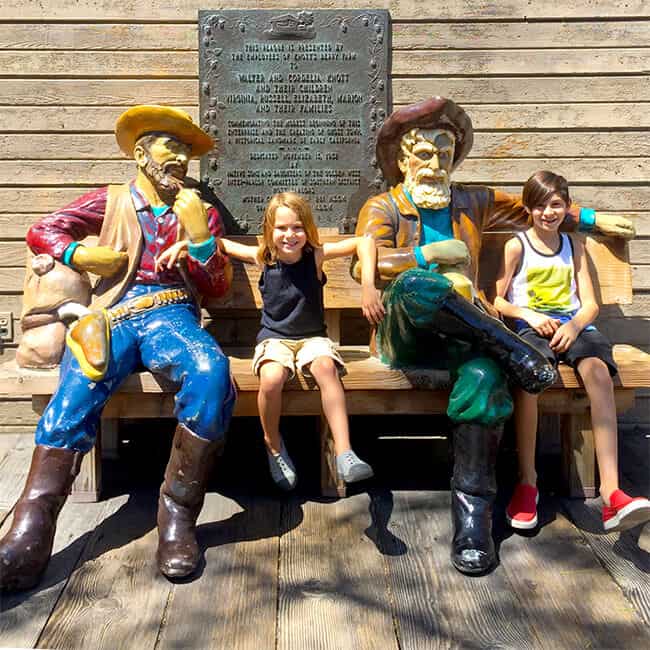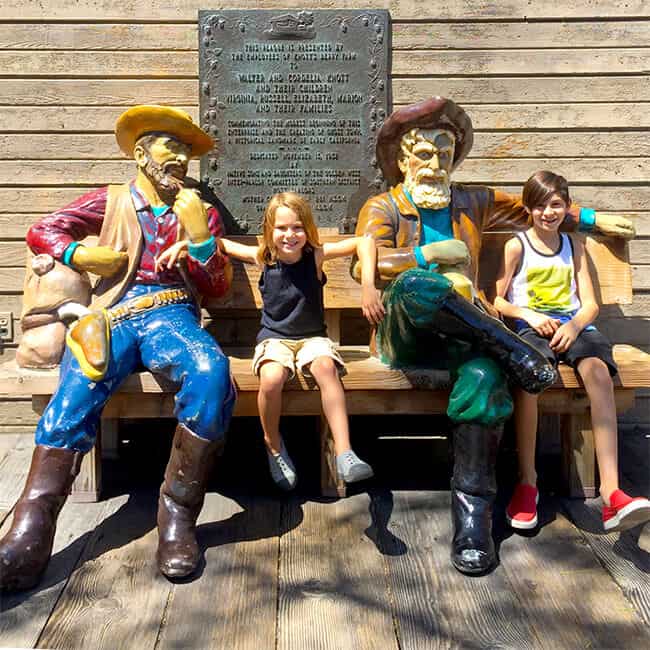 the boys ran all over the town, delivering notes, helping the citizens of Calico find the bad guys, handing out newspapers, participating in an elections, enjoying a hoedown celebration and more. we spent a good three hours+ playing make believe in all the Ghost Town Alive adventures.
they even got to do things live wash laundry at Wing Lees Laundry Mat….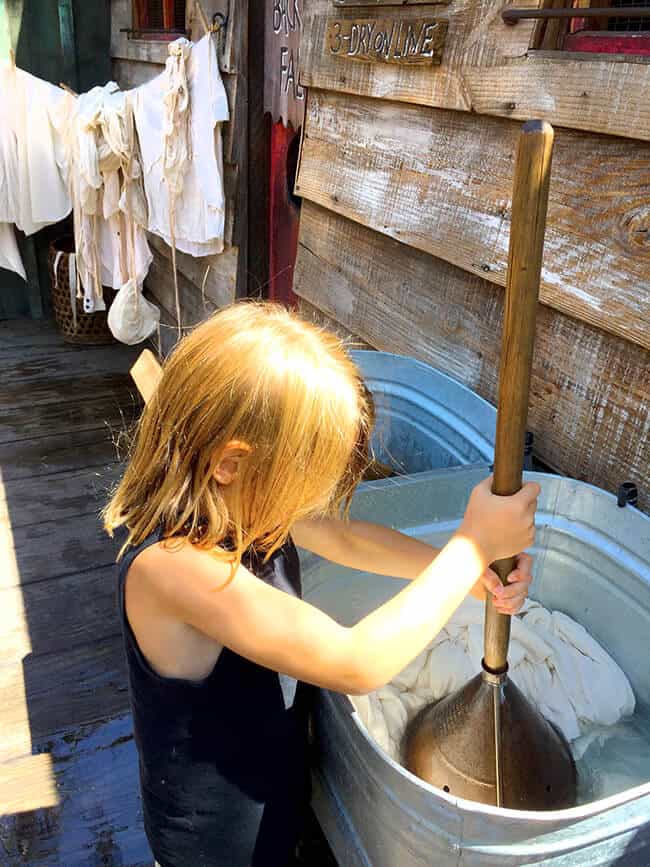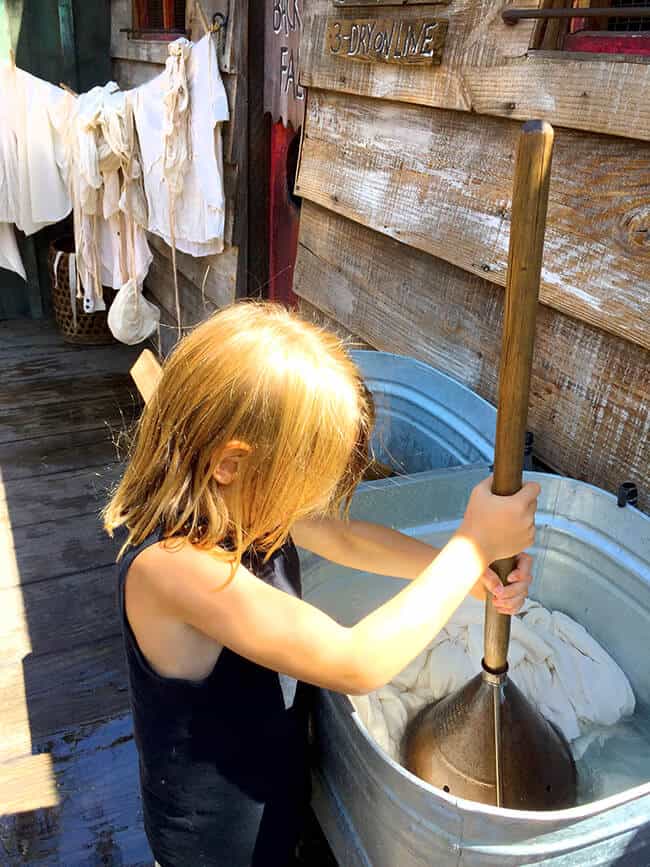 visit Sad Eye Joe in Jail…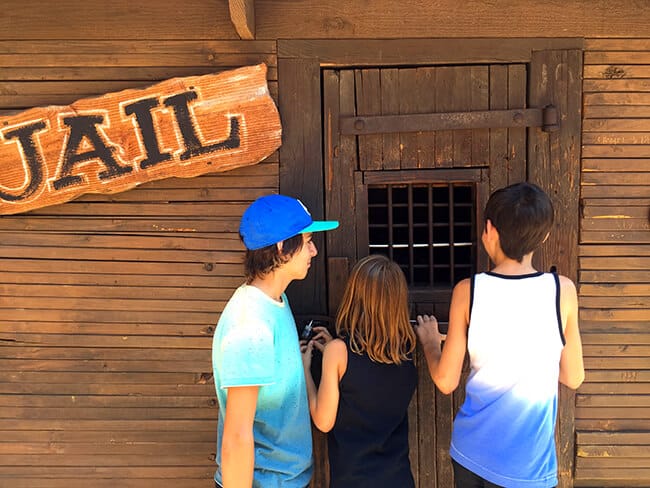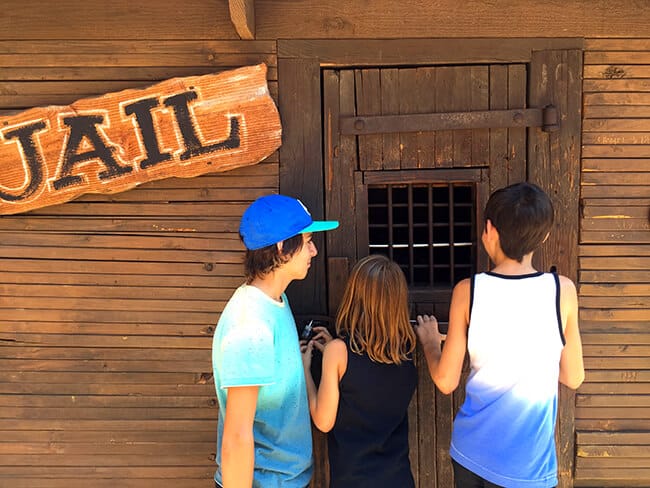 and who else's kids insist on pumping the old water pump!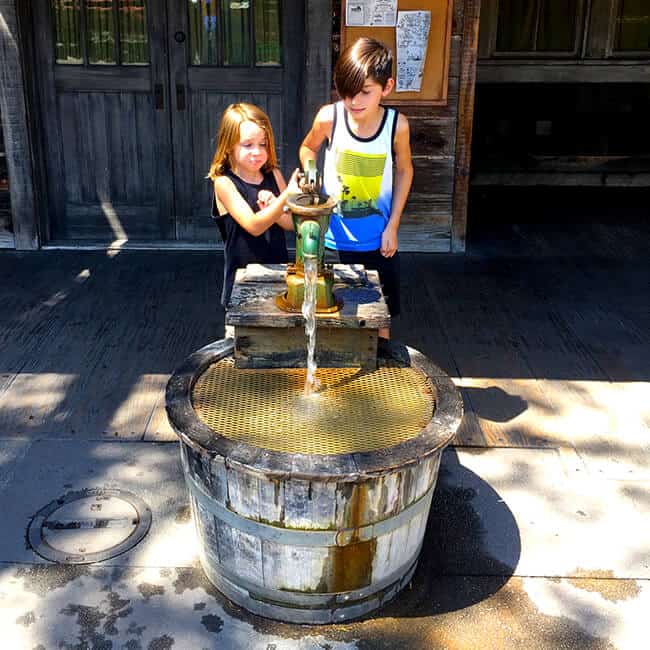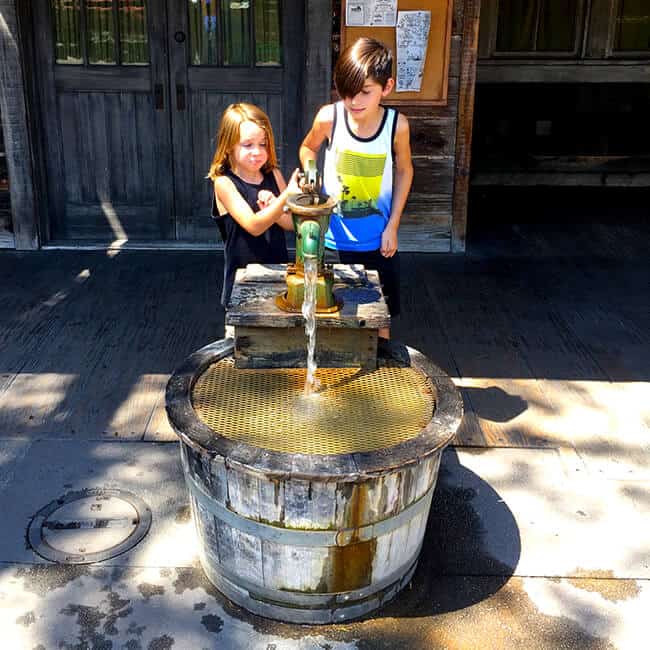 you just have to get down to Knott's Ghost Town Alive this summer, as the celebration will end on September 5th. but good news, there is a chance to win a family four-pack of tickets to Knott's!!!! so read to the end of this post and then enter to win the GIVEAWAY. Good luck!!!!!
top twelve activities at Ghost Town Alive
below, i have assembled a list of the top twelve activities families should experience while visiting the beloved town of Calico. these are some of our favorite….but of course, we love everything!
Livery Stable – Meet Calico's friendly equestrian team along with Betty and Brutus, the resident donkeys that enjoy taking an occasional stroll through town. Learn more about each horse while petting them and chatting with their handlers.