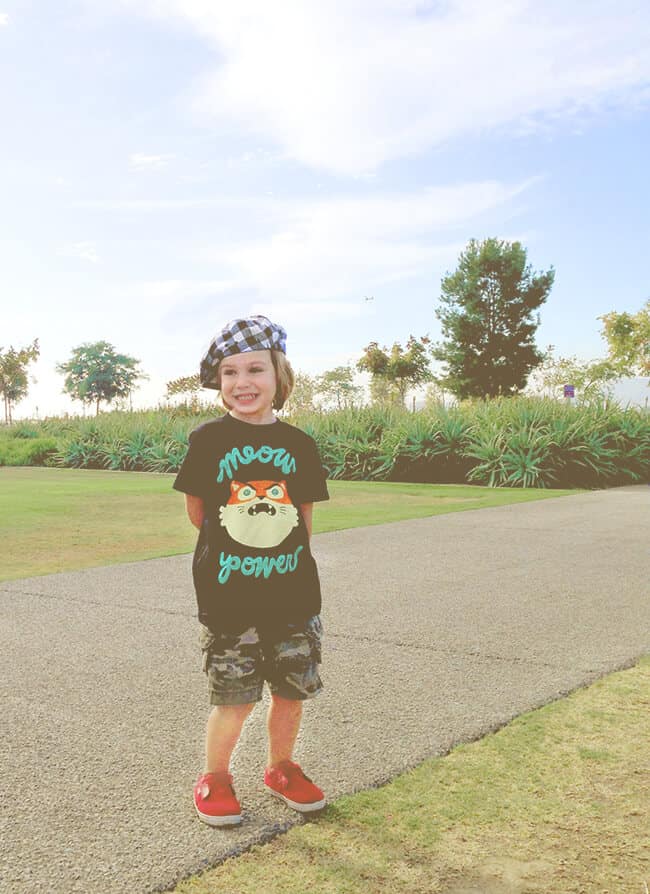 it's that time again...time to order the November Tiny Whales Tee of the Month. i've written so many times before about how much we are enjoying being part of the Tiny Whales Tee of the Month Club. new clothes each month, means new cute photos with my boys. the October tee of the month has been one of our favorites. my boy absolutely LOVE CATS. they are constantly talking about cats, acting like cats and drawing cats. so when the MEOW POWER! shirt showed up in our mail box, there were smiles all around.
here is Vann modeling his new favorite Tiny Whales tee. he is jumping for joy.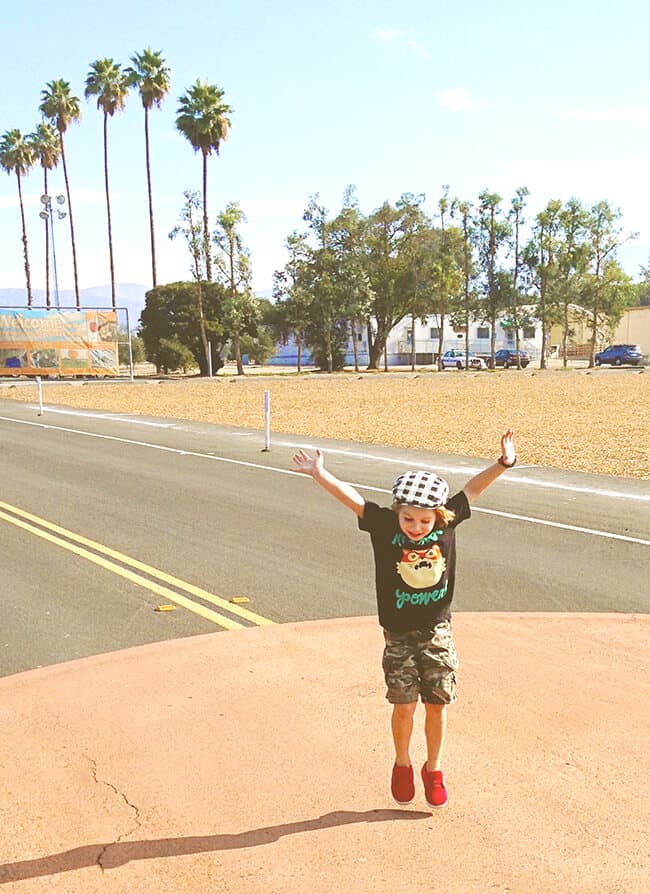 this month's Tiny Whales Tee of the Month Club t-shirts just happen to have a cat theme as well. of course we couldn't be happier! the more cat stuff the better. check out the cool design below...it happens to be a Tiny Whales favorite, that will soon be put away forever.
so! what is the Tiny Whales Tee Shirt of the Month Club?
it's where you sign up to receive a new tee shirt each month designed by an artist or artists. sign up by the 15th of the month and receive it at the beginning of the next month. it's a limited edition, so if you miss the deadline, you won't be able to get it again.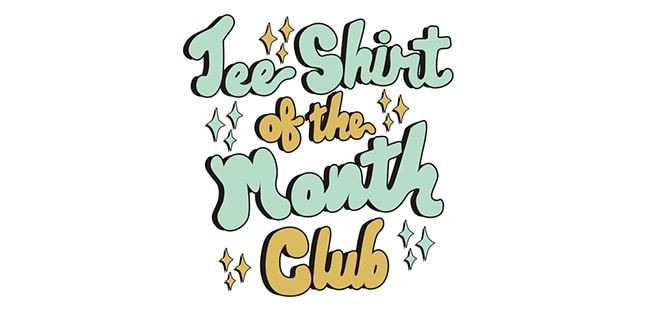 this month, Tiny Whales is bringing back an old classic! their WILDCATS design....by far one of our very favorites of all time. if you have a major CATTITUDE, you will not want to miss out on this shirt. it is now available in a new colorway, in both a Raglan Sweatshirt and Tee. and they will be offering it in Toddler, Youth and Adult Sizes. you only have until the 15th to pre order before it goes back in the Tiny Whales Vault forever.
the WILDCATS tee of the month will be offered in a tee OR a sweatshirt!  my boys LOVE kitties, so they are particularly excited about this months design.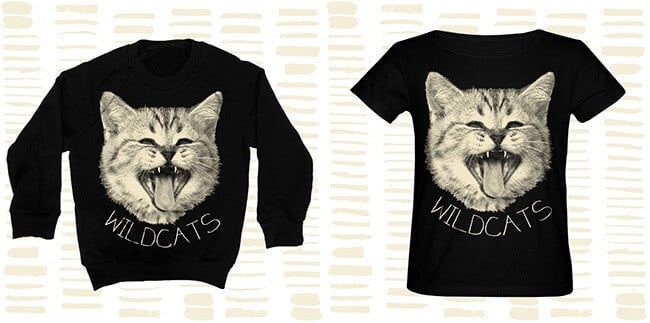 you can purchase this great tee or sweatshirt separately or by purchasing a Tee Shirt of the Month subscription over at Tiny Whales. But HURRY fast because TOMORROW, November 15th is your last chance to get the November Tee of the Month.