This is a sponsored post.
last saturday, i was at one of our favorite stores, Target, looking for ideas for Father's Day gifts, and came across the Schwinn bikes. forget Father's Day presents...i wanted one of these cuties. now, i already have a beach cruiser, but its not painted yellow or turquoise. and its not a Schwinn. i told my hubby i wanted one...and he said he would buy me one the second my existing beach cruiser broke.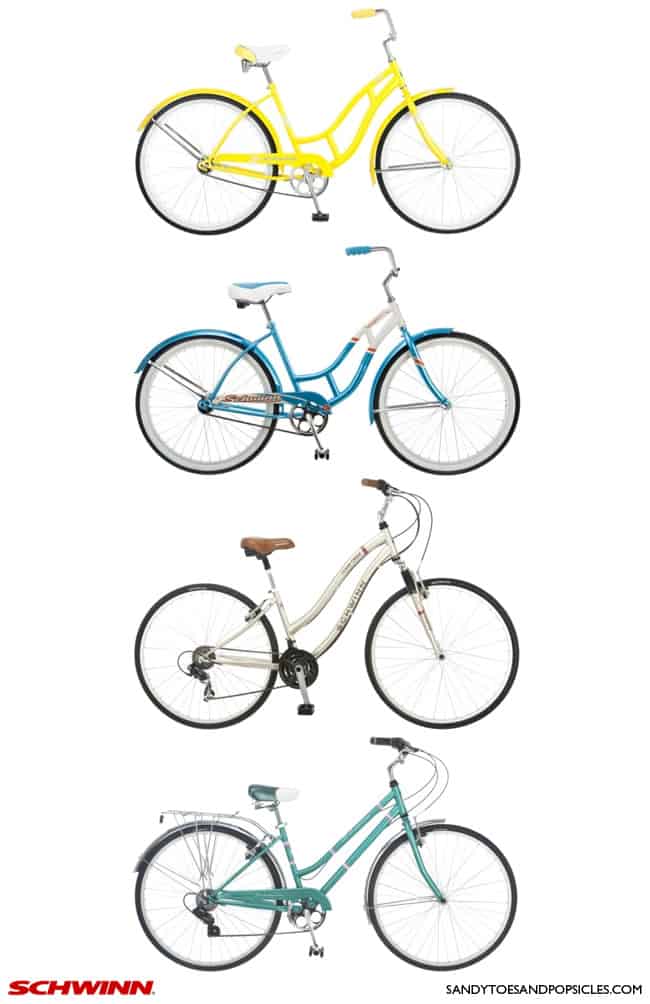 i really love these bikes. i can see myself bike riding with the kids all summer. afterall, they say you can burn up to 500 calories an hour riding a bike. so i only have two options. either run my current no-so-cute bike off a cliff. OR enter the GIMME a BREAK "Help Give Moms a Day of Much Deserved Freedom" contest courtesy of Schwinn. Schwinn is celebrating moms all month long. the GIMME a BREAK contest allows you to nominate yourself or another deserving mom, to win a Spa Finder gift card, money for a new outfit and a Schwinn bike!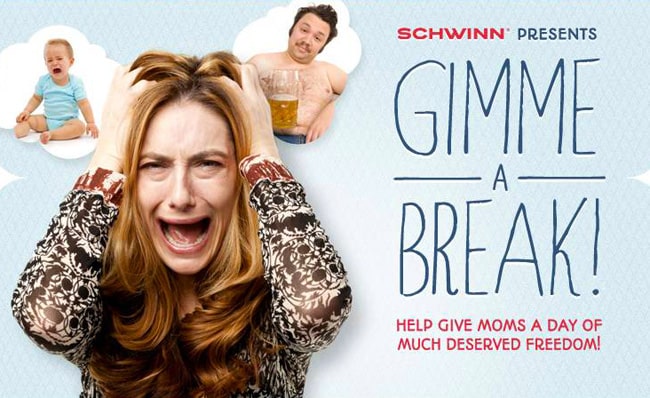 hurry fast if you would like to enter the contest, it only runs till the end of the month. you can enter on their facebook page. and if you would like to see images of one of Schwinn's employees, also a deserving mom, getting a complete makeover, you can see her transformation here. isn't this a great way to end the month.
{ disclosure: i received compensation for this post. however the story, all thoughts and opinions are my own. }