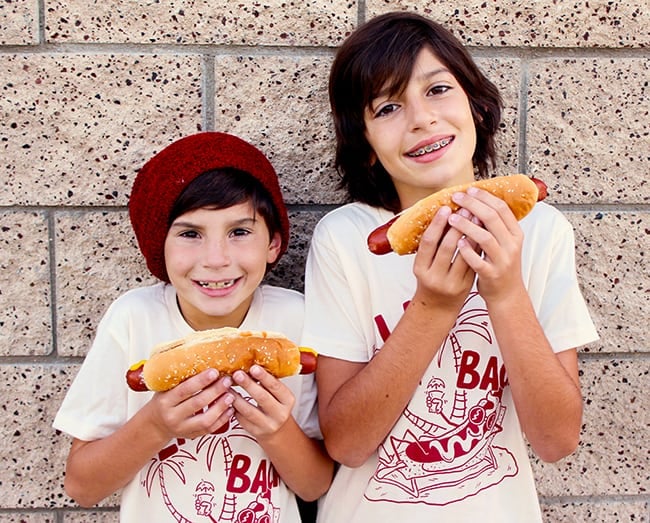 i've written before about how much we are enjoying being a part of the Tiny Whales Tee of the Month Club. new clothes each month, means i get to do a photo shoot each month with my boys...it's so fun to spend time with them figuring out what we are going to do for our pictures. i'm nowhere near a professional photographer, but the boys love to model, and i like to take pictures, so that is what we do!
we were really excited to receive our August Tiny Whales Tee Shirt of the Month Club t-shirts....because they had a cool hot dog on them. so of course our photos had to include the real thing. we got some giant hotdogs and had a hotdog picture party and a hotdog eating party in the park.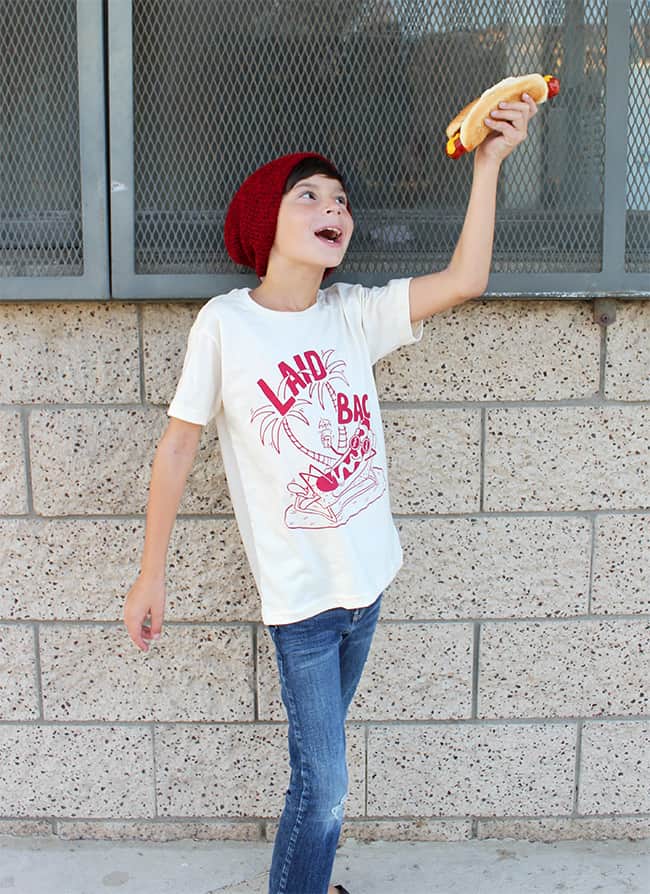 isn't that hotdog on the August of the month tee fun!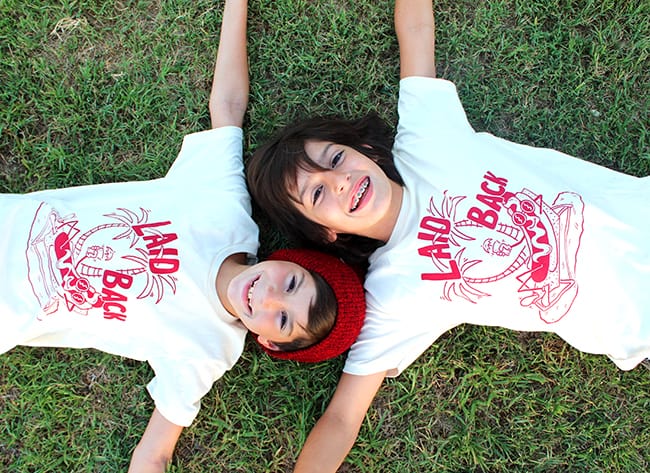 we finished our hotdogs and enjoyed the rest of the evening together. and although the hotdogs are gone, we are still enjoying wearing our Tiny Whales "Laid Back Hotdog" tees.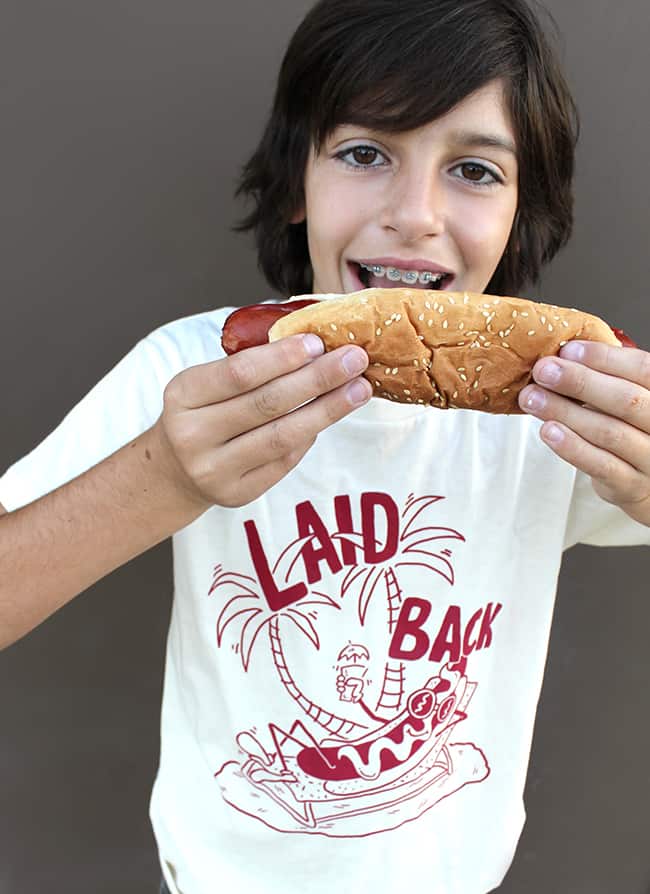 we just love Tiny Whales!
so! what is the Tiny Whales Tee Shirt of the Month Club?
it's where you sign up to receive a new tee shirt each month designed by an artist or artists. sign up by the 15th of the month and receive it at the beginning of the next month. it's a limited edition, so if you miss the deadline, you won't be able to get it again.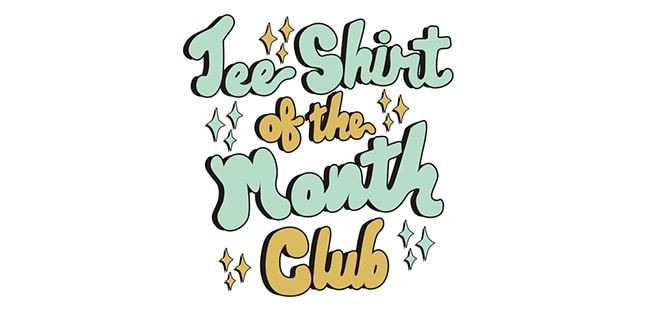 this months, Tiny Whales Tee Shirt of the Month Club will feature the artwork of the amazing Portland based illustrator Ryan Bubnis! his work explores themes of memory, nostalgia, good vibes, cats, and the human condition. he incorporates a range of mediums that include found objects, paper, wood, canvas, aerosol, acrylics, reclaimed house paint, cel vinyl, Papier-Mâché, graphite and India ink. He draws inspiration from life, love, graffiti, folk and outsider art from a variety of cultures. Bubnis has collaborated with a number of commercial clients and agencies and his work has been exhibited in galleries and museums across the U.S. and abroad. He is currently an Assistant Professor at The Pacific Northwest College of Art in Portland, Oregon.
the MEOW POWER! tee of the month will be offered in a tee OR a sweatshirt!  my boys LOVE kitties, so they are particularly excited about this months design.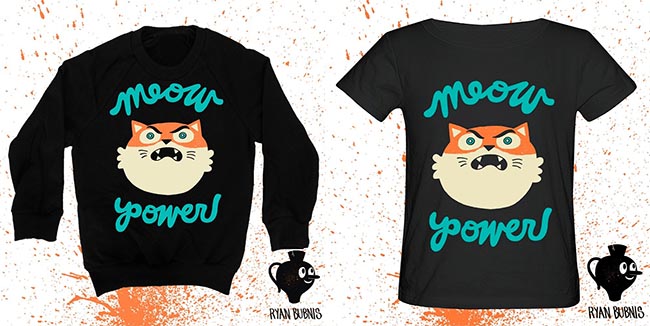 you can purchase this great tee or sweatshirt separately or by purchasing a Tee Shirt of the Month subscription over at Tiny Whales. But HURRY fast because TOMORROW, October 8th is your last chance to get the October Tee of the Month.
but wait!!!!!!  here is a promo code to get %20 off of the Tee of the Month!!!!!! just us the discount code POPSICLES