This is a sponsored post on behalf of Etnies.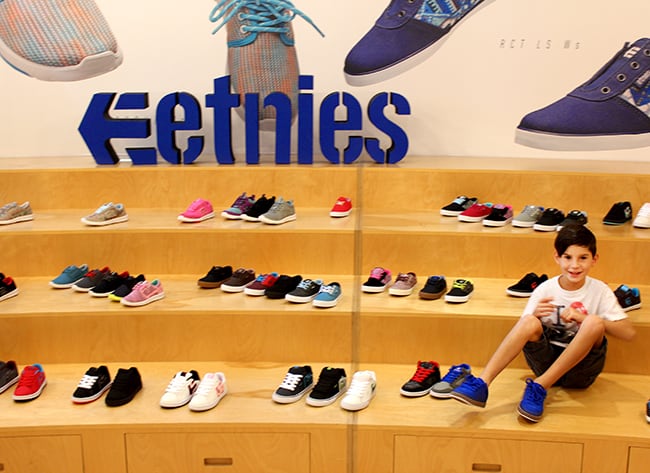 last week my boys had the awesome chance to visit the Etnies Headquarters in Lake Forest. it was so much fun to check out the awesome Etnies shoes and learn more about the Etnies company. as you can see, all the kids were super stoked to get some new shoes for back-to-school. they have great styles for everyone from adults to babies.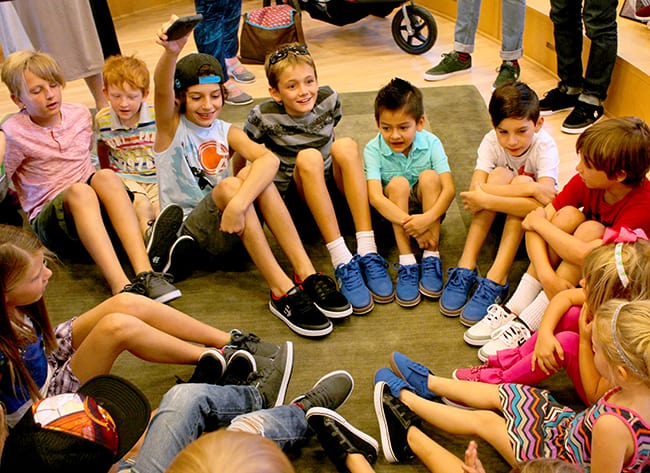 my boys have been wearing Etnies for years. their shoes are made for skateboarding so you can trust that they are very durable. i haven't had a pair wear out yet. and addition to being able to withstand the typical abuse that kids' shoes go through, the new Etnies Kids shoes are also adjustable. each pair has an extra insole so that when the shoes get too tight, you can pull it out and have a little more growing room. i think that's something all of us parents can appreciate.
check out some of my favorite styles. besides the Scout style which my boys all have, we really love the popular Marena style.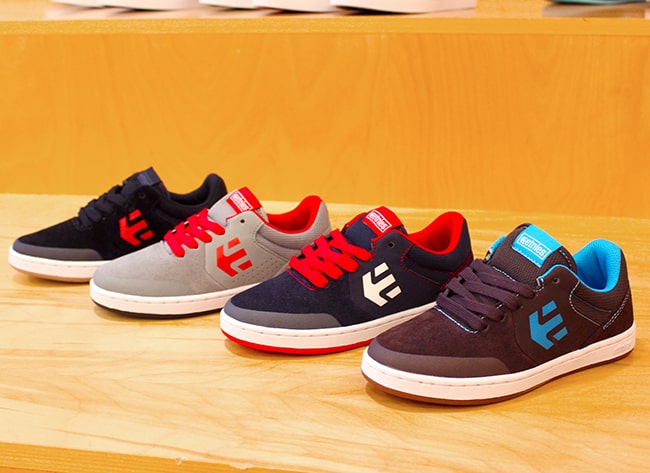 and these....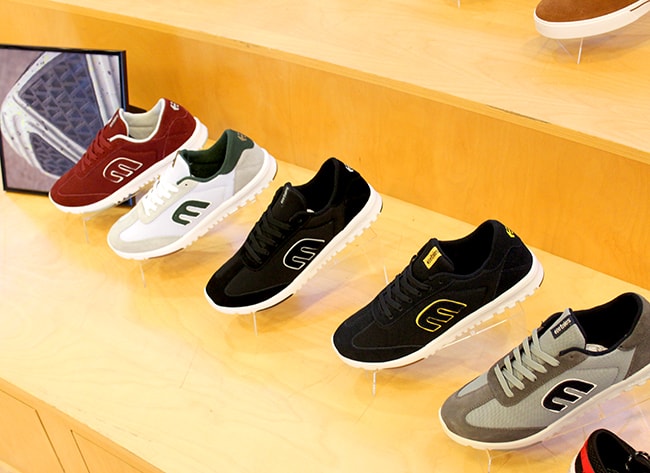 and these!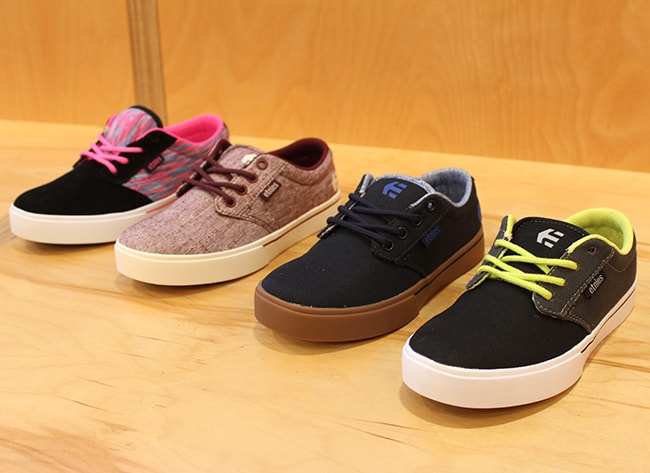 we even got to see the design process of Etnies shoes. the boys designed their very own pair of Etnies shoes on paper and then had it digitalized on the computer.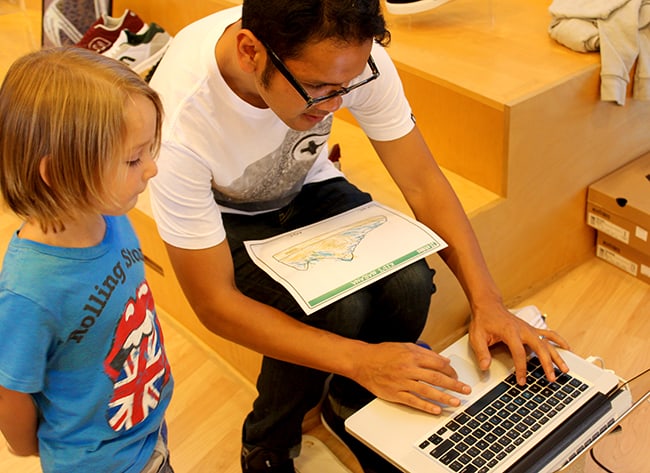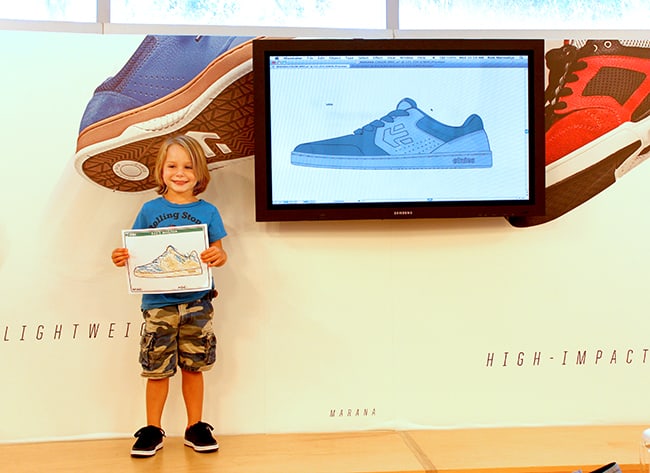 after learning about the Etnies company and how they help the community, we headed over to the Etnies Skatepark to try out our skateboarding skills and see how our new shoes would hold up. you can imagine how excited the boys were. the Etnies Skatepark is the largest FREE skatepark in Orange County (non-residents of Lake Forest need to purchase a on-time $5 ID card). it gives kids the perfect place to skate board. you can also attend classes and camps to learn better skateboarding skills.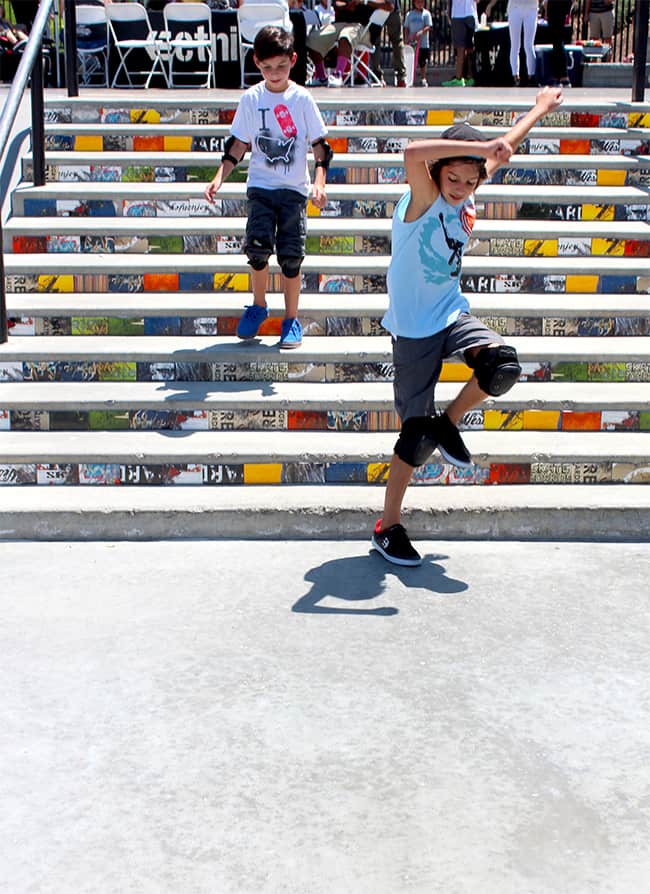 obviously, the boys had tons of fun.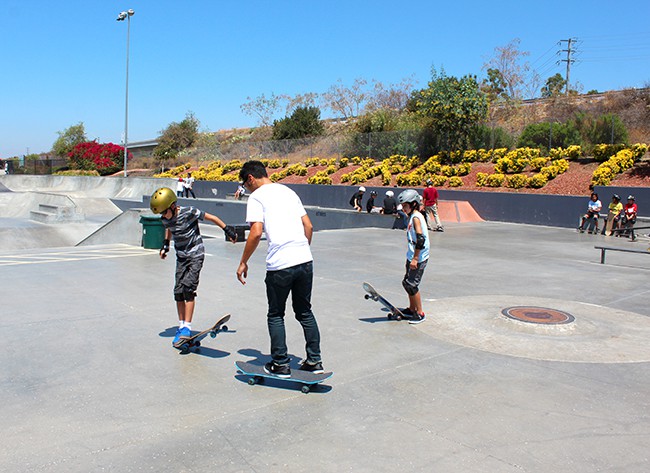 even this little guy....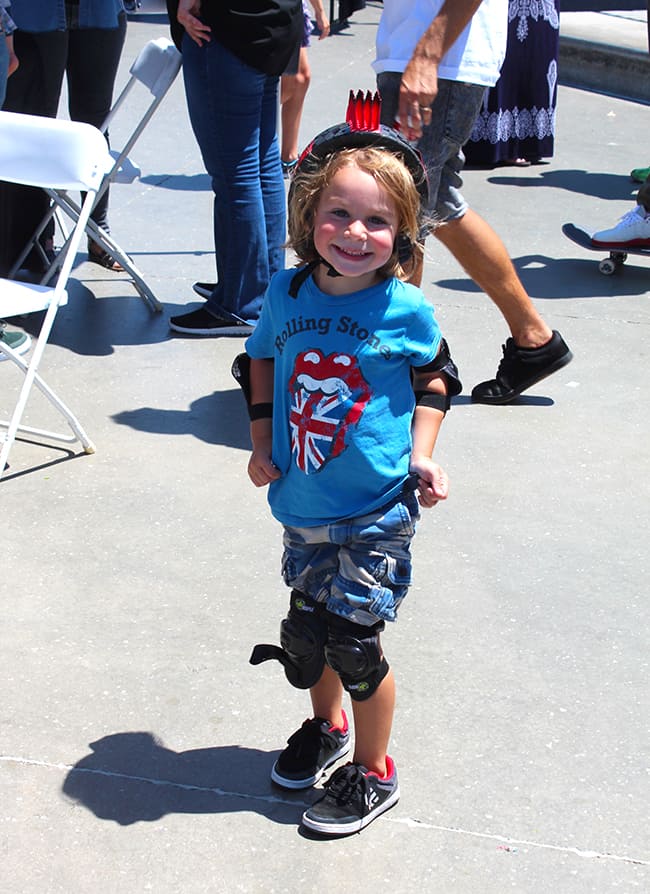 who learned how to grind!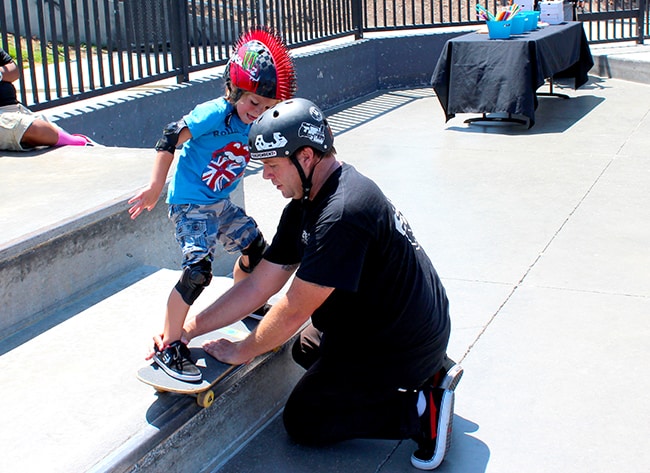 the highlight of the day was meeting the famous skateboarder, Ryan Sheckler, who has been sponsored by Etnies for the past 15 years. not only is he an awesome skateboarder, but he's a great role model for young kids to look up to. he was quite popular around the park and the kids loved getting some one-on-one attention from him.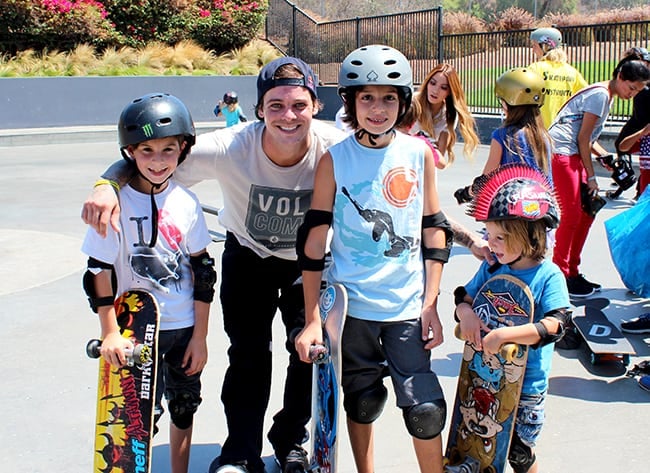 what a fun experience for them!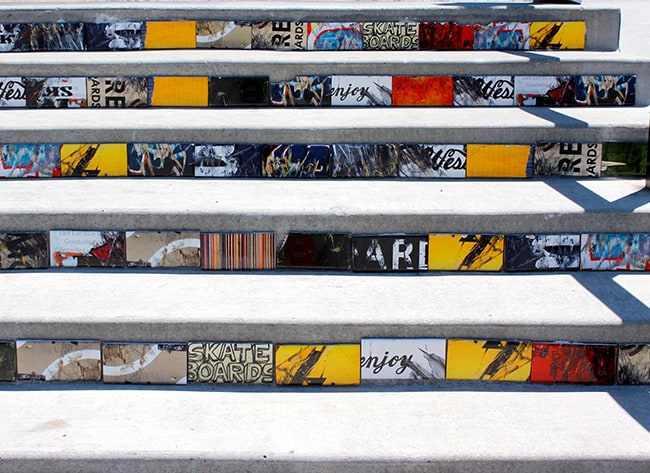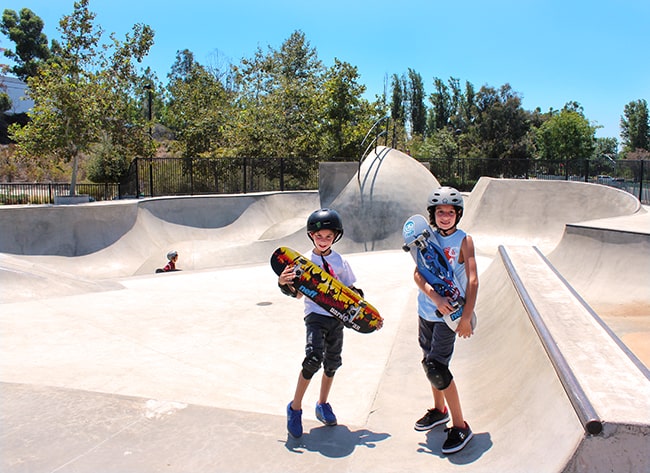 as you can see, we love our Etnies. and we would love to pass a special offer to you readers as well. use the promo code ETNIESKIDS4U to get 25% off Etnies Kids products (excluding sale) through August. a great deal for back-to-school fashion. thanks Etnies!