This post is sponsored by the Land of Nod.
a few weeks ago i wrote about the new Land of Nod store that was opening at South Coast Plaza, and last week i was able to preview it. the new store is AMAZING. since The Land of Nod happens to be one of my favorite catalogs to shop from, being able to see their unique items in person was a real treat. i can tell you now that i will be visiting this store frequently, and lets just say i had a little too much fun shopping....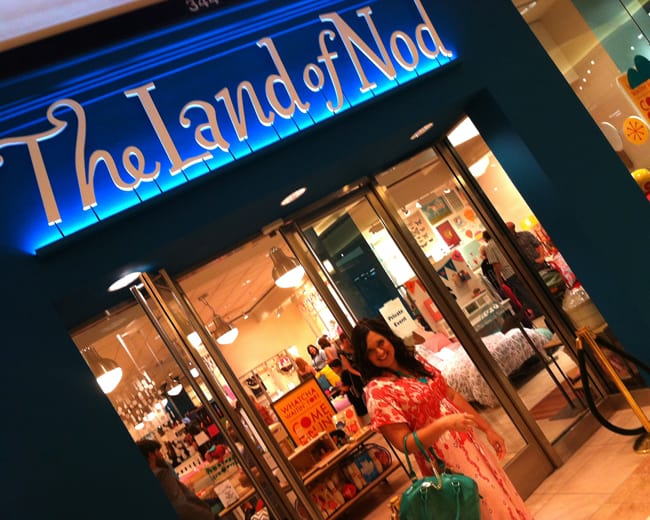 The Land of Nod store is magical....happy things are everywhere. just look at the walls.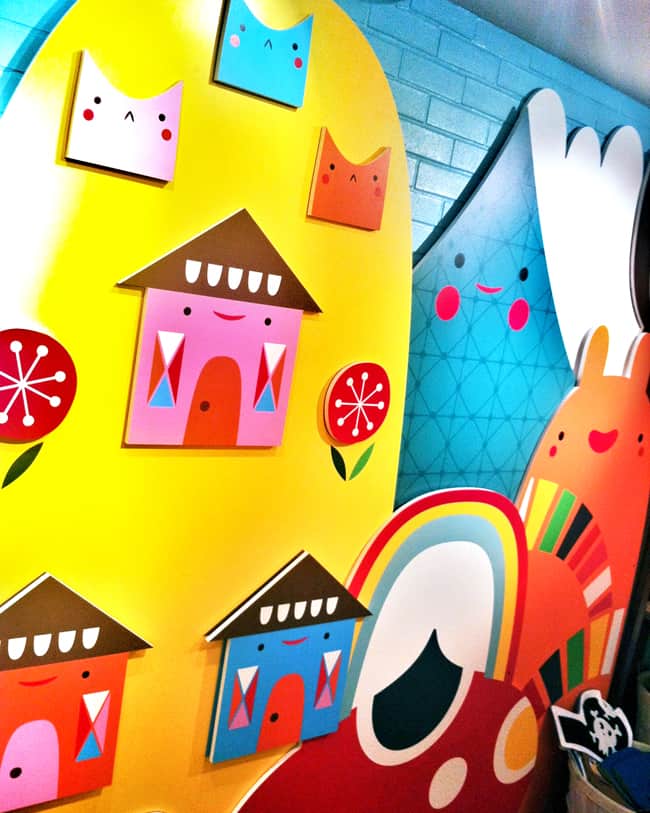 fun details are everywhere. i especially love the modern vibe with a vintage flair.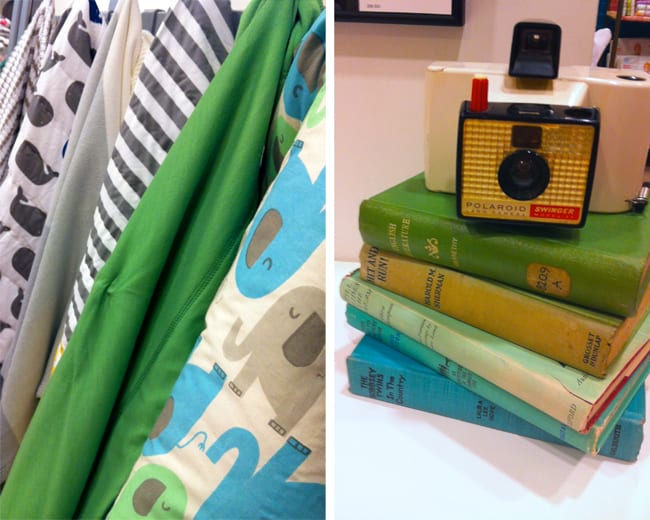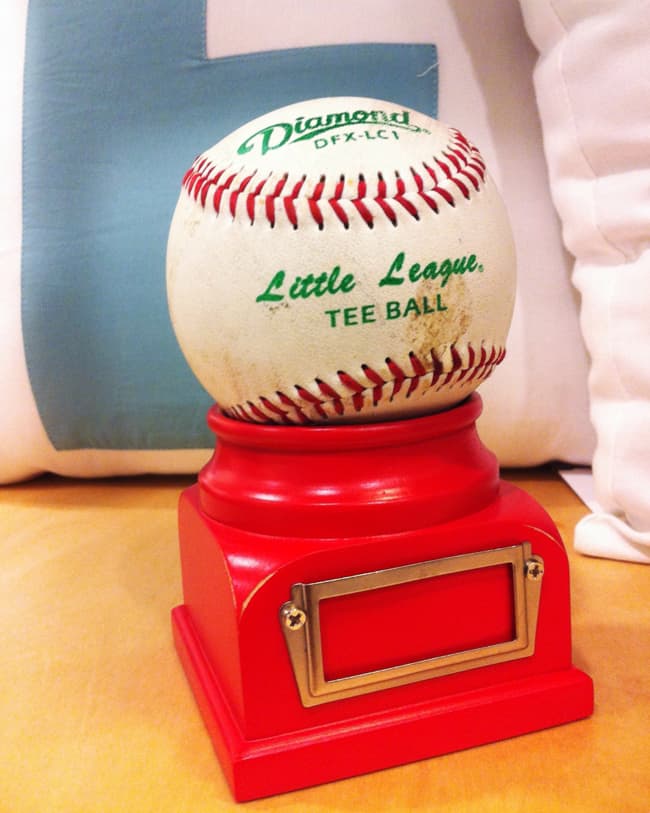 all of the artwork is designed by independent artists and artisans from all over. you get a special feel from this kind of artistry.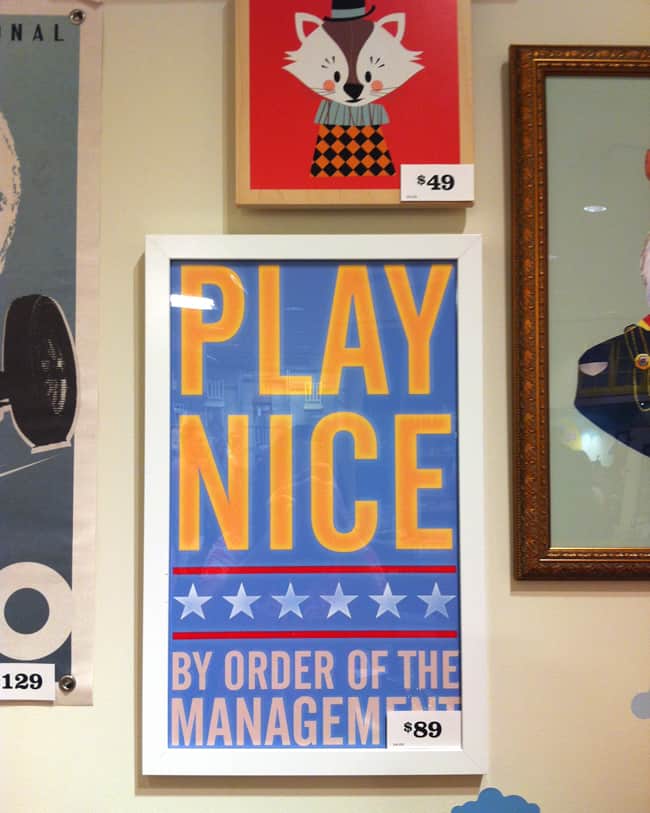 see, i told you i had too much fun.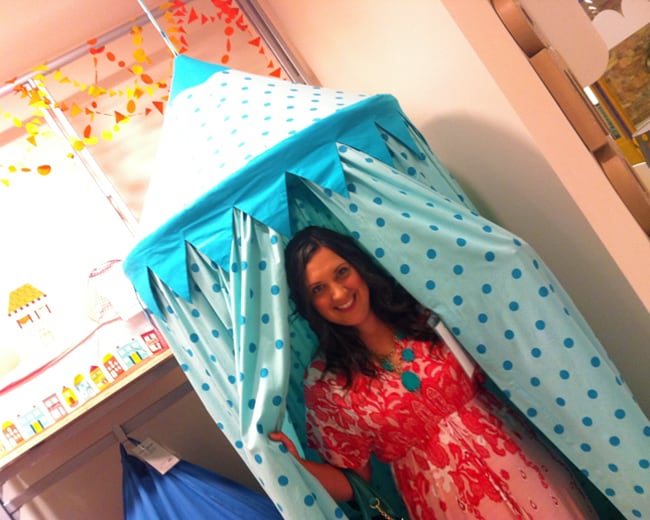 i especially fell in love with the bedding...and the teepee...and the toys...oh heck, i loved it all.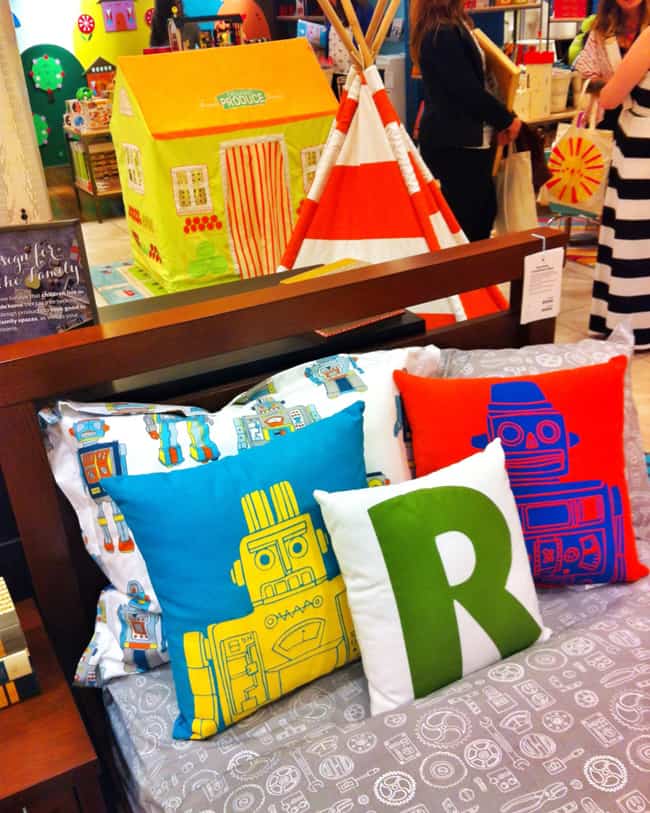 i ordered my son this great bold bedding. because they were sold out of it, the nice thing is, The Land of Nod Staff called all the stores and found one that had it in stock. they are now shipping it directly to me free of charge. they were so helpful. and along with the bedding, i was able to find a whole collection of great items to decorate my sons new room. here is what will be happening in it.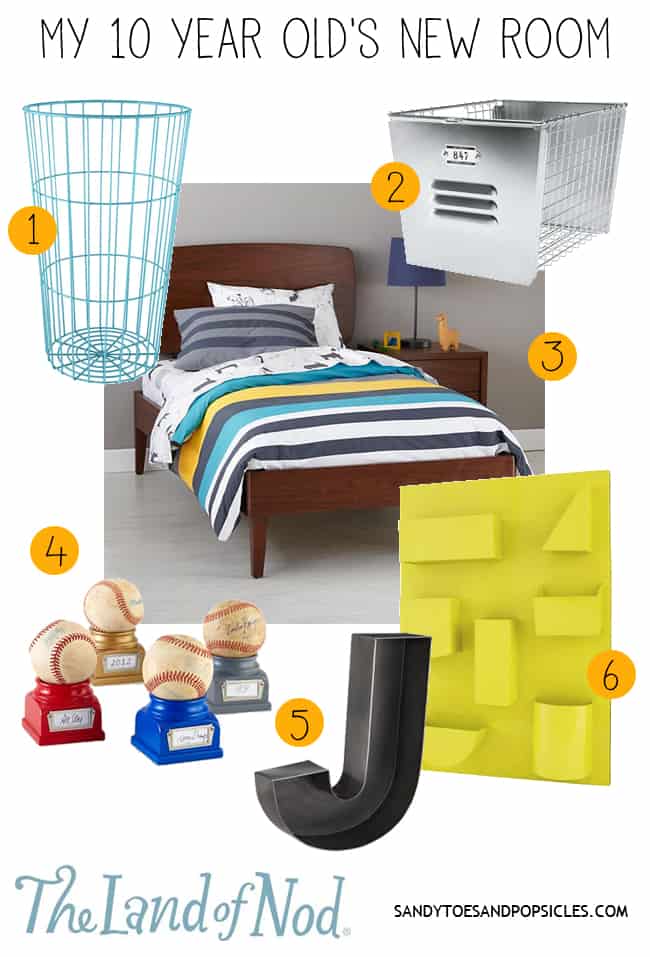 1. Market wire bins | 2. Old School Locker Baskets | 3. Wide Lined Bedding | 4. Lucky Baseball Holders | 5. Magnificent Metal Wall Letters | 6. Could've Been a Wall Organizer
he is going to be very excited to finally have his own room. and i am very excited to get to decorate it!  i hope his brother doesn't mind that he will be sharing with the 3 year-old.
be sure to check out The Land of Nod yourself. it is located in the Crystal Court side of South Coast Plaza, third floor in the Crate and Barrel wing.