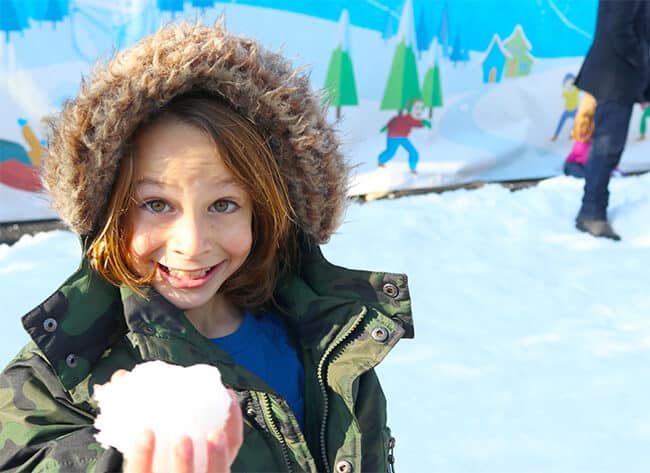 it's back! Winter Wonderfest at Discovery Cube OC has come to Orange County! that means, snow. snow. snow!!!! our OC kids get to play in real life snow....such a treat for our So Cal kids who are used to the warm sunshine.
it's one of our favorite Discovery Cube events of the year, where snow and science have been combined at Discovery Cube's Winter Wonderfest! kids can learn about the science behind sledding down ice ramps, how snowflakes are formed and put their knowledge to action with real sledding, tubing, and snow play. this is a GREAT exhibit with lots to do...including things to do not only outside, but inside as well. here is a top 10 list.
5 Things to Do at Winter Wonderfest at Discovery Cube OC
Tubing down a 75-foot ramp! the main attraction at Winter Wonderfest is tubing. grab a inner tube and head up the stairs to a 75 foot long ramp that you can ride down. there were two levels...high...and higher!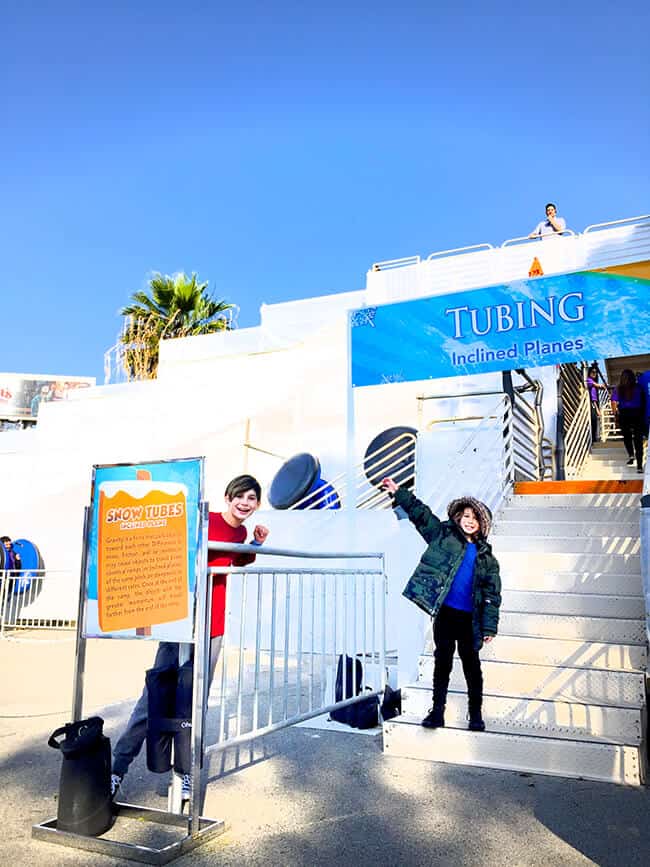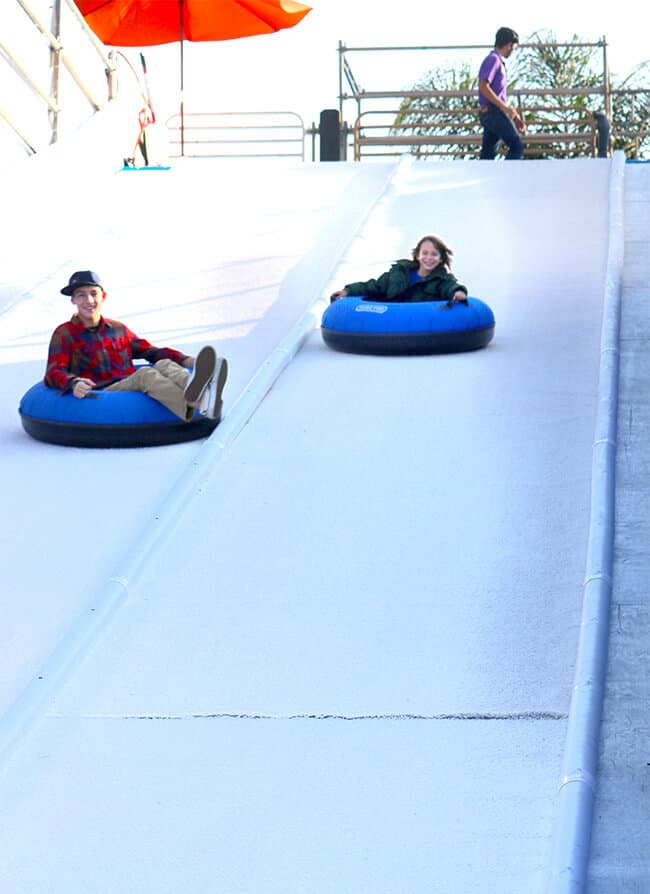 all the boys rally loved this, even my husband. the tubes go down pretty fast, so if you have younger kids, they may like the smaller ramp.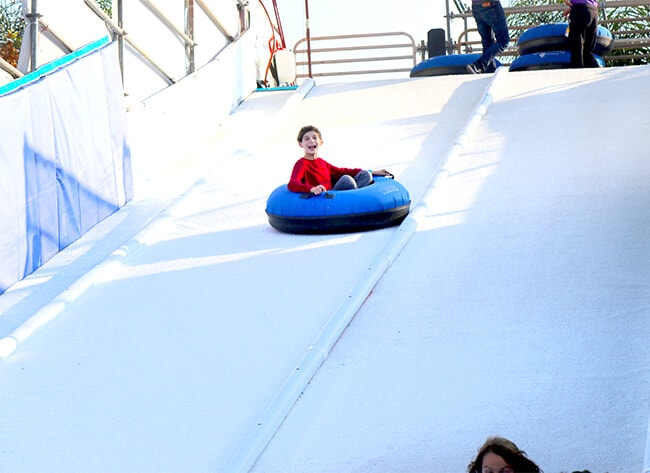 Playing in the Snow! you can throw snowballs, build a little snowman, or make a snow angel. fresh snow is made daily and is fun to play in all day long.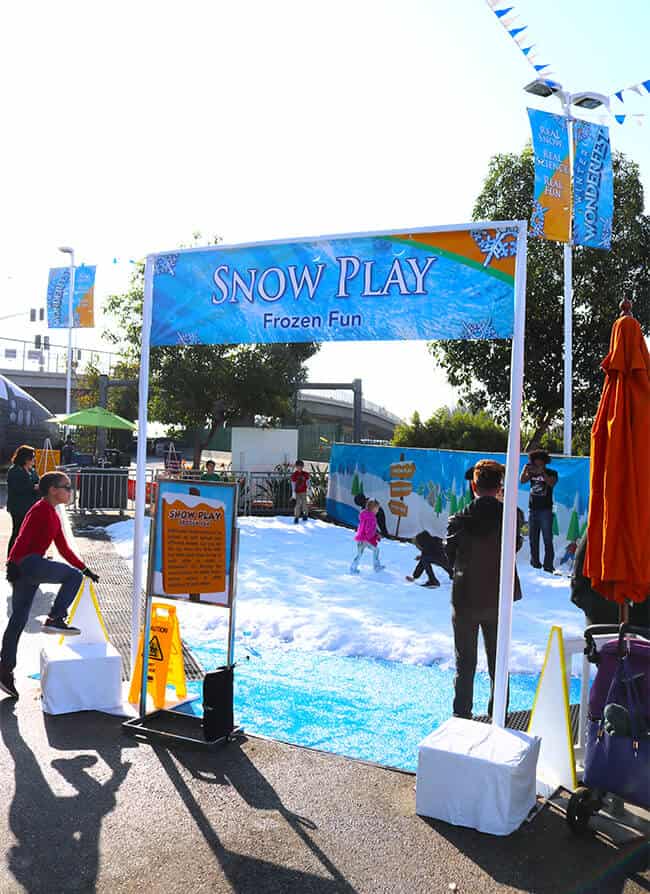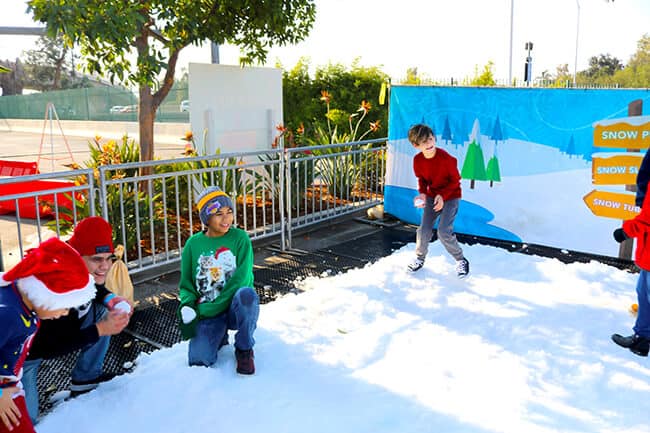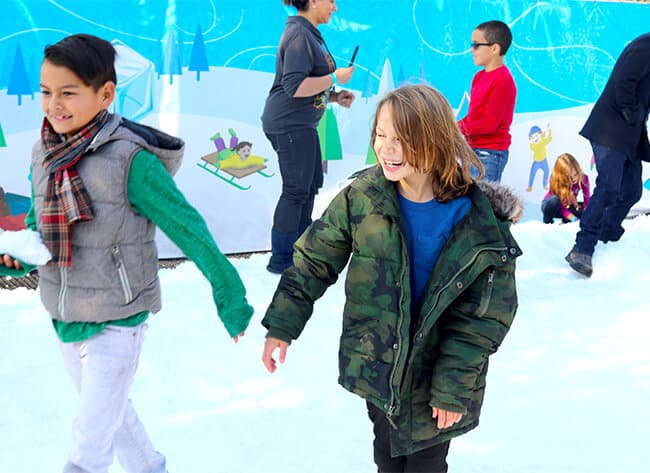 miss Dani Kat didn't know what to think of the snow.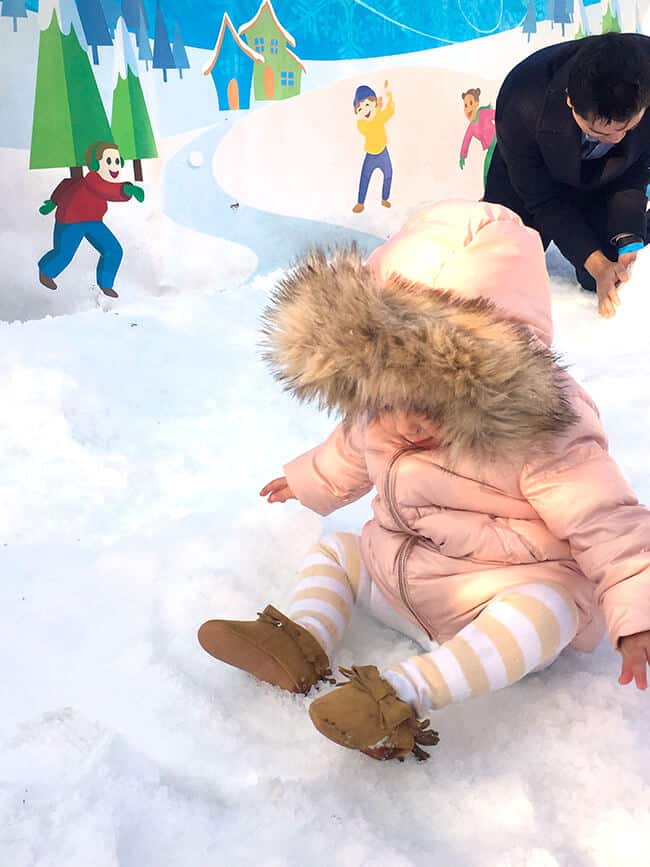 sledding. there are two fun sledding hills at the Cube. one for the big kids and one for the little kids. grad a sled and head up the hill. the boy thought this was the best.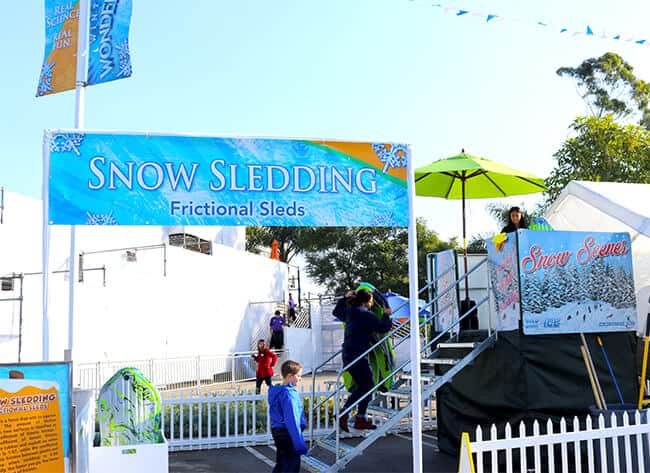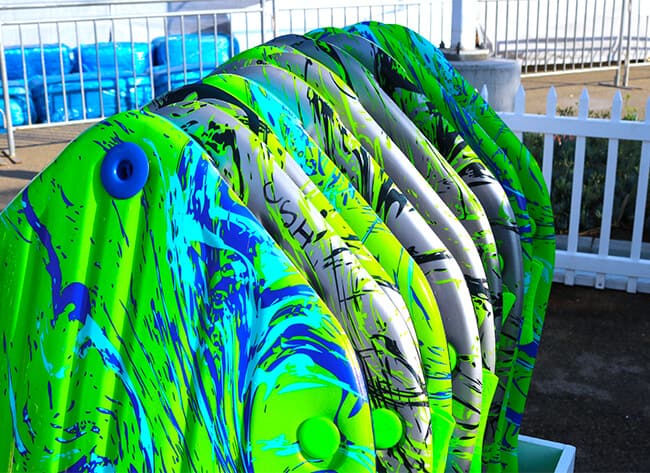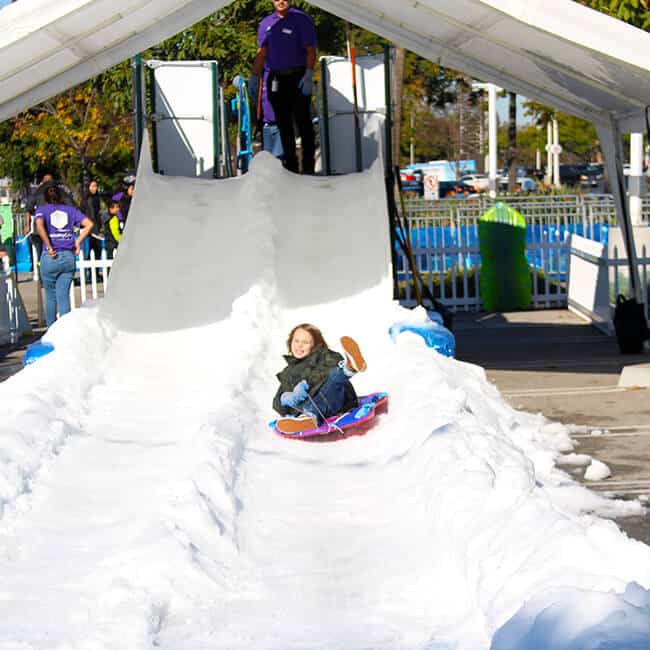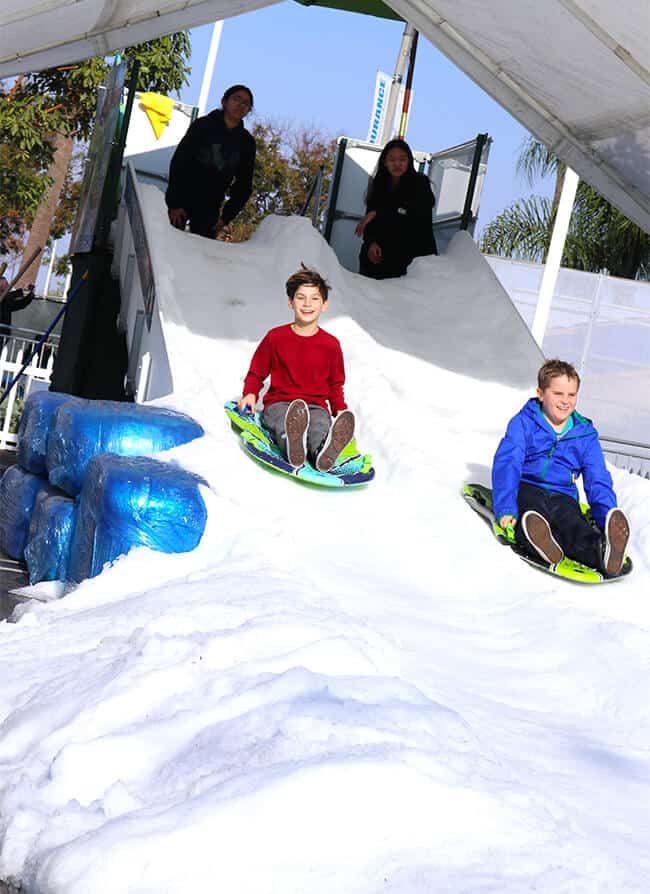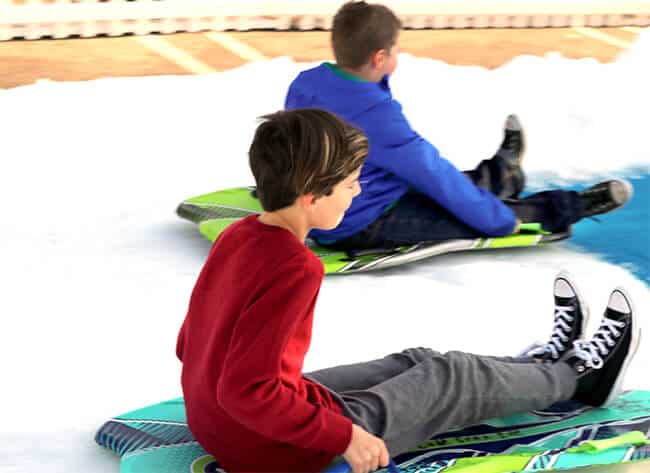 learn about the science of snow. there are lot's of activity centers located throughout the exhibit and inside the cube, where you can learn the scientific about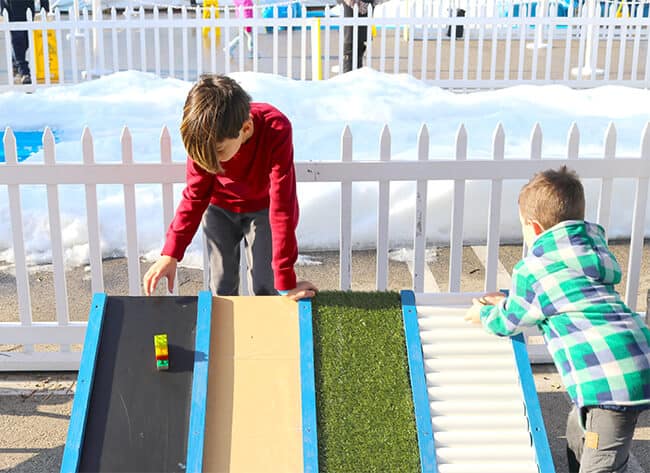 we played for over an hour in a half and enjoyed learning about the science of snow! we will be going back during our winter break to enjoy the fun one more time!
Science of Gingerbread. don't forget, after you enjoy all the fun of Winter wonderfest, head inside to experience the 12th annual Science of Gingerbread exhibit and all the yummy gingerbread houses. the sweet smell of gingerbread will be wafting through the air.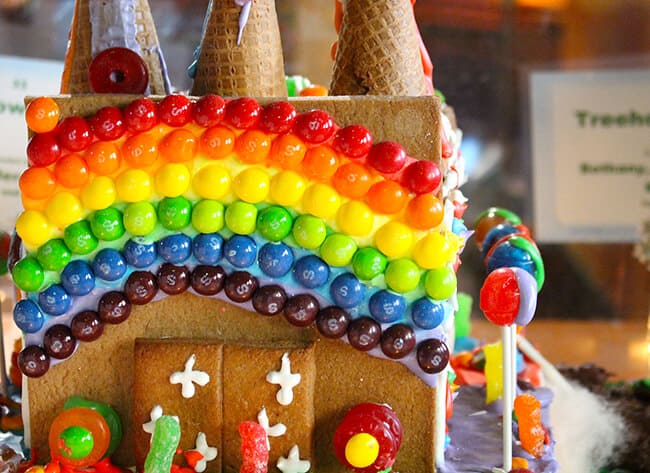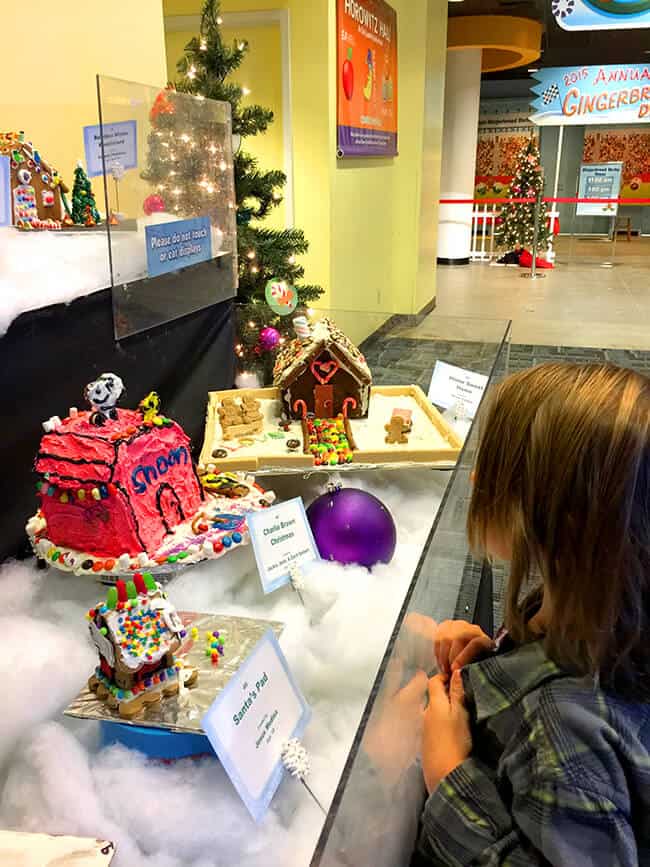 gingerbread derby racing. you can build your very own gingerbread car and even race against other gingerbread players!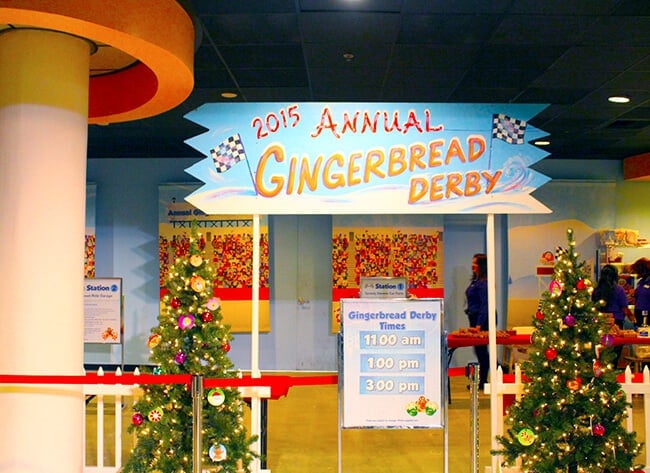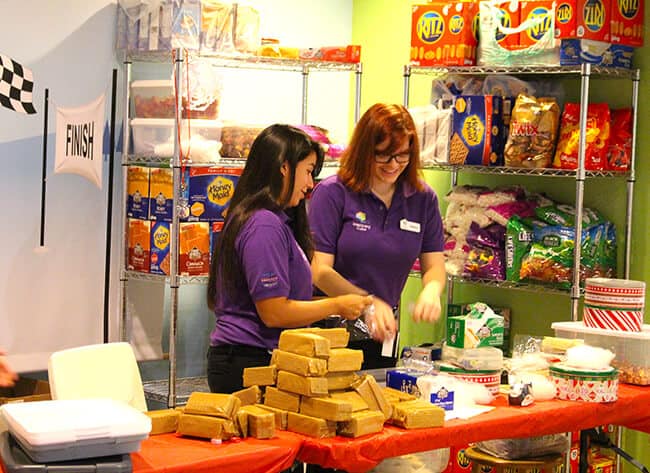 Winter Wonderfest is happening December 16, 2017 - January 7th, 2017, and is great for guests of all ages. Winter Wonderfest is an addition fee on top of the admission price.
a big thanks to Discovery Cube OC for providing snow-fun in the heart of Orange County. so put on your beanie, dig out your snow jacket from the closet, and get ready for winter in Southern California! your family can create magical memories at Discovery Cube this winter!!!