do you love the ocean? beginning today, Discovery Science Center's Wildlife Rescue exhibit is diving into explore the sea life of Southern California. it will feature exciting programming on all things under the sea. you can visit with local partners to learn about sea life conservation efforts and participate in learning activities. also, don't miss Aquarium of the Pacific's Tide Tank and the chance to touch a LIVE shark! check out all the special programs DCS will be offering this month....
Aquarium of the Pacific's Tide Tank
August 4-5th & 11-12th, 11:00 am to 4:00 pm
Don't miss your chance to feel a spiny sea star, touch a slippery sea cucumber or experience the rough textured skin of a shark at the Aquarium's Tide Tank exhibit!
Monday's with Larry
July 30th, August 6th & August 13th, 11:00 am to 12:30 pm
each Monday during the Sea Life series there will be a presentation about sea life conservation and the conservation efforts in action right here in Southern California.
Visit with our Local Partners
several of our local partners of Discovery Science Center will be visiting on the weekends throughout  the Sea Life programming to share their conservation efforts and answer your questions.
• Irvine Ranch Water & Huntington Beach Wetlands – August 4th & 5th
• Davey's Locker Presents "Whale Conservation" – August 11th & 12th, 12:00 pm & 2:00 pm
• Pacific Marine Rescue Group & Newport Harbor and Whale Conservation – August 11th & 12th
Crab Parts & Behaviors
learn more about our crusty friend: the crab. you can make a crab craft headband and explore how many legs a crab has, why a crab has its eyes on stalks, and whether they pick up "hitchhikers!"
Diving Animals 
how long can you hold your breath? What is the world's record for holding one's breath? compare your skills with those of aquatic animals during Discovery Science Center's program on sea life.
"A Game of Chance" Stage Show
don't miss discovery Science Center's newest stage show just for summer! Join Team Tiger or Team Rhino and earn points to win awesome prizes while learning about endangered animals.
 *Activities & schedule subject to change without notice.
•   •   •   •   •   •   •   •   •   •   •   •   •   •   •   •   •   •   •   •   •   •   •   •   •   •   •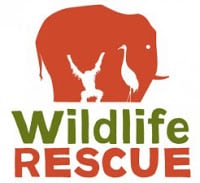 Wildlife Rescue Exhibit Dates
May 26 through September 3, 2012
Wildlife Rescue is included with general admission to Discovery Science Center
everyone who visits will receive a free ticket to the Santa Ana & OC Zoos!
General Science Center Admission:
Adults $14.95  •  Children (3-14) $12.95  •  Seniors (60+) $12.95