seriously, thursday was my kiddies happiest day since Christmas.
what was so special about thursday???......
we got invited to see some MONSTER TRUCKS up close.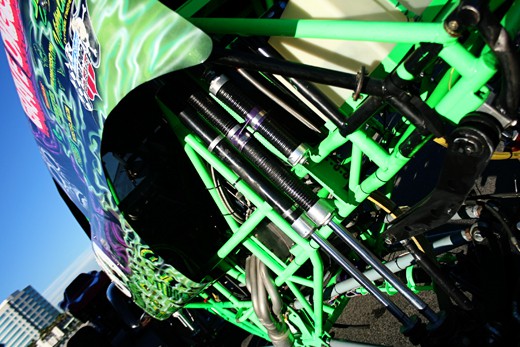 and you can guess that getting the opportunity to preview Angel Stadium getting ready for 
MONSTER JAM
 AND meeting two monster truck drivers AND looking at their ginormous monster trucks was my kiddies dream come true.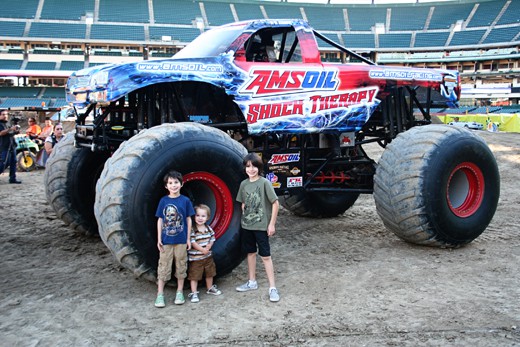 and it's going to get better this weekend.......because......we are going to MONSTER JAM. if you missed it, i posted about Monster Jam earlier this month....and if you like MONSTER TRUCKS like we do, you won't want to miss this MONSTER JAM saturday, january 28th or saturday, february 11 & 18.
see my VERY happy boys.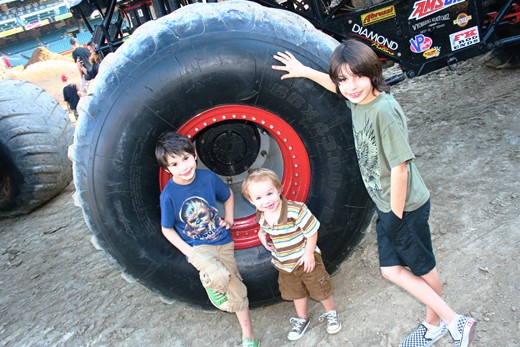 and me....i like MONSTER TRUCKS too.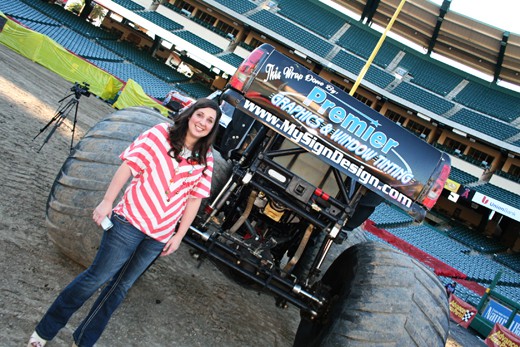 and then we headed back to the pits where we saw the trucks getting ready for 
MONSTER JAM
!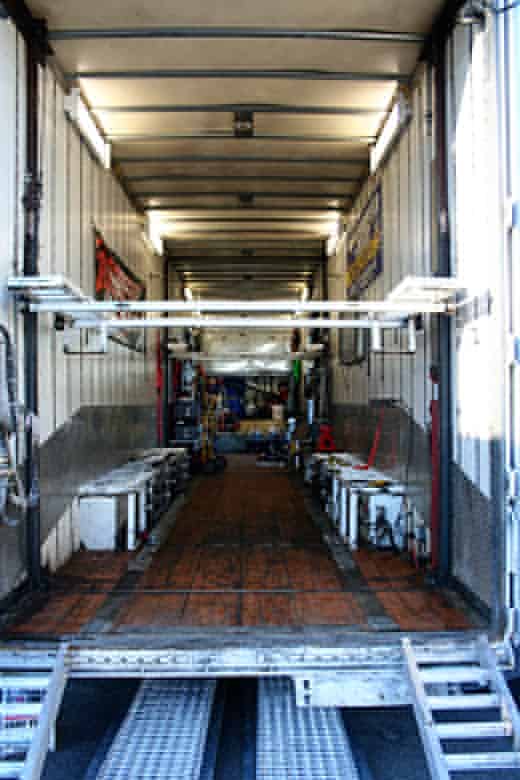 they still had their little tires on. the BIG tires only go on for the big show.
the boys have not stopped talking about MONSTER TRUCKS ever since. and i bet i will be hearing about them for a long time coming. especially since they will be going to MONSTER JAM on february 11th where we will be celebrating Grave Digger's 30th Anniversary. (more on that soon!)
thanks for having check out the MONSTER TRUCKS. we loved it!
see you saturday!