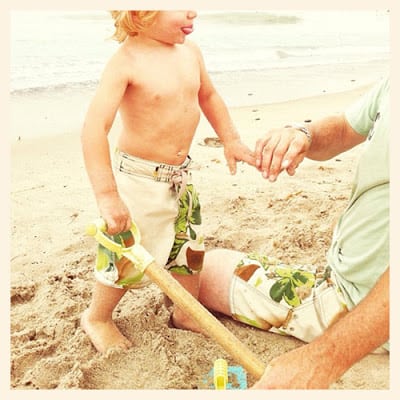 we've been hanging out at the beach! the best kind of OC fun. i'm just checking in to say hi! 
here is baby...and since he is already two, i probably shouldn't be calling him that. however, i will probably do so forever, or unless i end up having another baby. but that is not in the plans....at least for now.  he and his daddy are wearing matching swim trunks. i bought these trunks for my older son when he was two years old. my middle boy wore them too. so they are sentimental to me...worn by all 3 of my boys. 
is it silly to make your husband and son wear matching clothes? i don't know....i think it is cute.
happy day!