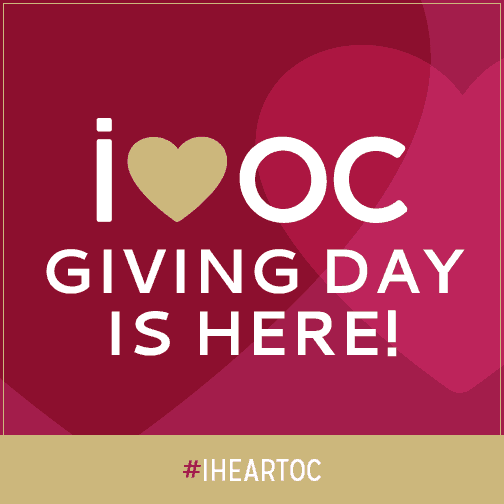 i need your help!!!!! TODAY is ♥ OC Giving Day and i have partnered with Orange County Community Foundation to spread awareness for this amazing cause. one of my goals this year is to be #unselfie, so it makes me happy to fulfill my goal and help my community. i invite you to join me.
How Can We Help
i ♥ oc Giving Day begins TODAY, April 21 at 6:00am and runs through April 22 at Noon. that's just 30 hours, so we've got to get a move-on.
1) Spread Awareness: the goal of the ♥ OC Giving Day is to inspire our community to come together with extra-mile giving to help support our hard working local nonprofits. OCCF is aiming high with the goal of delivering $2 million to OC nonprofits in a 30-hour period! OCCF has started off the i ♥ OC Giving Day movement with the initial donation of $500,000 with a goal of generating an additional $1.5 million in online donations from Orange County Businesses and residents of the community. let's come together to show our Orange County nonprofits how much we care!
2) Encourage Others: follow the hashtag #iheartoc for details and announcements and encourage others to joint in the movement. post photos with the hashtag #iheartoc to show your love.
3) Donate: donations start at just $25 and stays local in Orange County. your gift benefits the cause you choose. pool your donation with others from OC who share the passion to help. little goes a long way.
it takes the entire community to come together and encourage Orange County's spirit of giving. we are so proud to be a sponsor of the Orange County Community Foundation's #iheartoc Giving Day! visit iheartoc.org and give where your heart lives! check out the list of the 350 participating OC Charities here.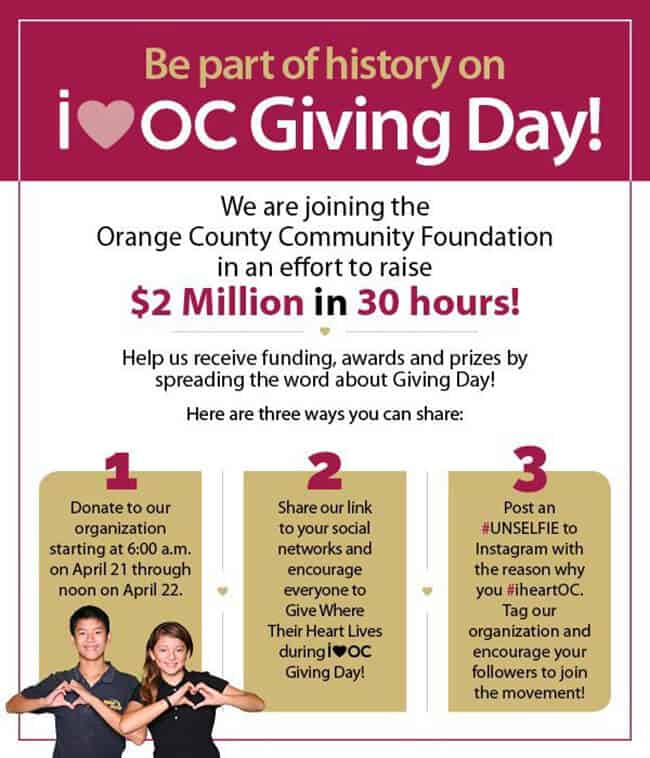 {this is a sponsored post. as always all thoughts and opinions are 100% mine. }