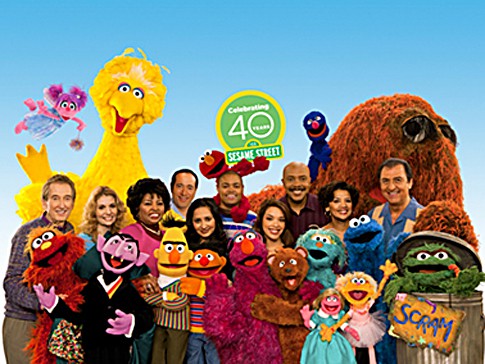 it's hard to believe, but today is the 40th Birthday of Sesame Street! over the past four decades, Sesame Street has been entertaining and educating children all across the world.

after 40 years of broadcasting, an amazing 122 Emmy Awards, and shows in more than 140 countries, the longest-running program in the history of children's television is coming to you on November 10 with an all-new look and format that will knock your socks off.

"when you turn on your television on November 10, you'll see a brand-new and spectacularly beautiful opening sequence. they are also launching an entirely new format for the show — the magazine format of Sesame Street, which has been evolving over the years, has been officially replaced with what there calling a 'block' format. and it's just wonderful." and they will be introducing a new character as well!

to celebrate, why not make some cake pops! Bakerella has done it again. but these little guys are way to cute to eat. so go on over to here blog to make them. click here for directions.