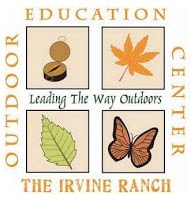 The Irvine Ranch Outdoor Education Center would like to invite you and your family to a special night of star gazing. presented by Dr. Krupp, Executive Director of the Griffith Park Observatory and Astonomer Extraordinaire. Dr. Krupp and IROEC's naturalists will be on hand to help families view the night sky and learn more about what they see. two telescopes will be available during the program.
date:
october 1, 2009


time:

5:30 pm - 8:30 pm
suggested donation: $10/person or $15/family
click
here
for more info.
reserve your spot by calling (714) 923-3191.
this event is open to the public.