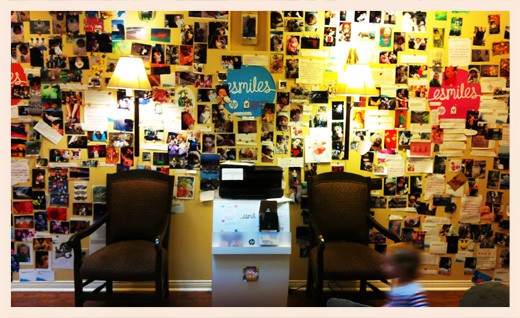 see this wall behind me....this is a very special wall. this wall gives hope, strength, happiness, love and support to hundreds of families with very sick children. it is the esmiles wall at the Orange County Ronald McDonald House.
this morning, my kiddies and i had the opportunity to visit the Ronald McDonald House and learn about an amazing program HP has launched. it is called esmile, and with every photo sent and printed to the Orange County Ronald McDonald House, HP will donate $1 to them.the esmile program connects families with critically sick children, by allowing them to send and print photos, and receive photos and messages from loved ones and members of the community at the click of a button. inside the lobby of the Orange County Ronald McDonald House, HP has set up a printing station where the photos can be sent and printed. they are them put up on the wall are kept with the families.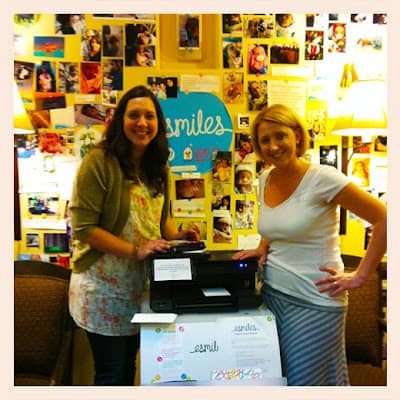 i also had the privilege to listen to the stories of some of the residents of the Orange County Ronald McDonald House, and their stories truly touched my heart. all of them have had the anxiety of almost loosing their children, and many are still fighting for their child to get well again. i can only imagine how scary it would be to be in their situations. they couldn't express to us enough, the amount of joy the esmiles wall gives to them.

here are two of the amazing families I met at the House. the esmile program has allowed them to have photos by their bedsides of their child when they could not be with them. and has let them share their journey moment by moment with their loved ones.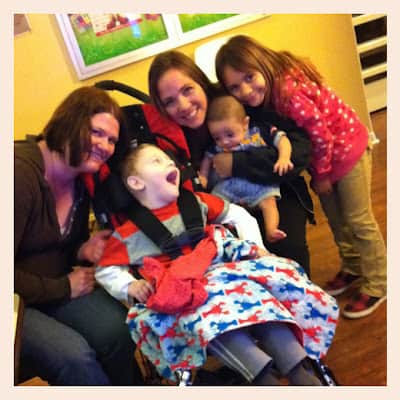 would you like to participate in this wonderful act of charity? what a wonderful opportunity for us as parents to show our children the lessons of charity. and HP has made it easy for us through the esmiles program. and although it is so simple, the results are far more than you and i can imagine.

simply email a photo or message to the Orange County Ronald McDonald House at RonaldHouseOC@ePrinteSmiles.com or you can upload and send a photo or message from your computer.
HP will only be making donations through April 15th, so please hurry. and even if you miss the deadline, you can still continue to send photo of strength and encouragement. this families need your love.
we would like to offer (5) Happy Meal Coupons to the first five people to email a motivational photo or message to the Orange County Ronald McDonald House. after you have emailed a photo, please leave a comment below telling us what you sent. after doing both these steps, email me your address for the coupon. (coupons are only good at west coast McDonald's)