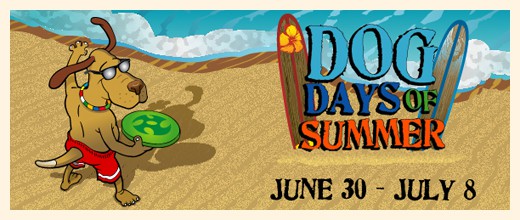 don't miss the highlight of Discovery Science Center's Wild Summer, The Dog Days of Summer, from June 30 through July 8. This exciting event features learning stations, opportunities to meet and greet local rescue groups, an exciting stunt dog performance show and much more!
Kyra Sundance & Chalcy – Stunt Dog Team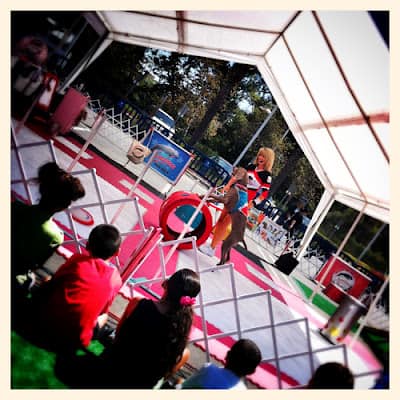 come see the world famous, energetic stunt dog duo, Kyra and Chalcy, as they perform acrobatic feats and humorous skits for adults and children of all ages! Kyra and Chalcy have been featured on Ellen, The Tonight Show, Entertainment Tonight, FOX News Live and more showcasing their stunning acrobatic routines with energetic jumping, body vaulting, and baton twirling.
 Showtimes
 Sat 6/30 – Sun 7/1: 11:00am, 12:30pm, 2:00pm, 3:30pm
Mon 7/2 - Fri 7/6: 11:00am, 1:00pm, 3:00pm
Sat 7/7 – Sun ⅞: 11:00am, 12:30pm, 2:00pm, 3:30pm
show is included with general admission at no additional cost. 
Pet Rescue Groups
visit with local pet rescue groups and learn about the efforts in our community to rescue dogs and other pets in need of care. German Shepard Rescue Club of Orange County: Sat 6/30 – Sun 7/1 from 11am – 3pm & Fri 7/6 – Sun ⅞ from 11am – 3pm Guide Dogs for the Blind "Puppies in Training" (Wildlife Outpost) Thurs 7/5 from 10am – 1pm 
dogs vs humans activity 
just how sensitive is a dog's sense of smell? come find out and explore with us with a fun activity.
animal teeth learning station 
discover how animals' teeth are designed for certain types of food, along with fun tidbitsand facts!
 "A Game of Chance" 
don't miss our newest stage show just for summer! Join Team Tiger or Team Rhino and earn points to win awesome prizes while testing your knowledge and learning about endangered animals.
 *Activities & schedule subject to change without notice.
•   •   •   •   •   •   •   •   •   •   •   •   •   •   •   •   •   •   •   •   •   •   •   •   •   •   •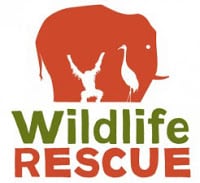 Wildlife Rescue Exhibit Dates
May 26 through September 3, 2012
Wildlife Rescue is included with general admission to Discovery Science Center
everyone who visits will receive a free ticket to the Santa Ana & OC Zoos!
General Science Center Admission:
Adults $14.95  •  Children (3-14) $12.95  •  Seniors (60+) $12.95
purchase tickets online to save $