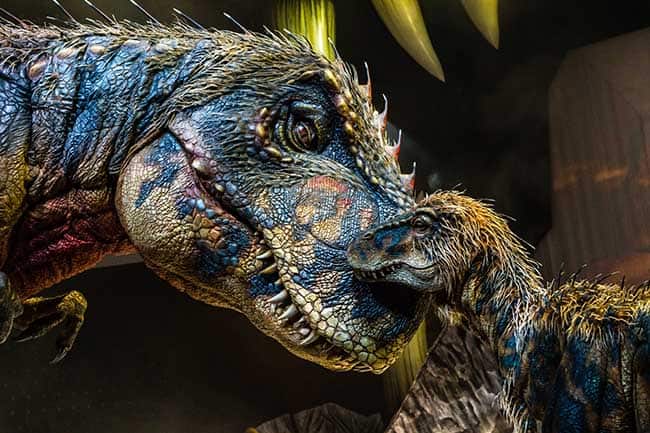 the hit show WALKING WITH DINOSUARS is coming to the Staples Center this Wednesday, September 11th through Sunday, September 14th, 2014. and you aren't going to want to miss it. dinosaurs will once again roam the earth when the spectacular production, based on the award-winning BBC Television Series, returns to North America. the show depicts the dinosaurs' evolution with almost cinematic realism, and has scenes of the interactions between dinosaurs, how carnivorous dinosaurs evolved to walk on two legs, and how the herbivores fended off their more agile predators.
the show plays out as the history of the world is reenacted with the splitting of the earth's continents, the transition from the arid desert of the Triassic period is given over to the lush green prairies and forces of the later Jurassic. Oceans form, volcanoes erupt, a forest catches fire, this all leading to the impact of the massive comet, which struck the earth, and forced the extinction of the dinosaurs. captivated audience will enjoy this exciting performance.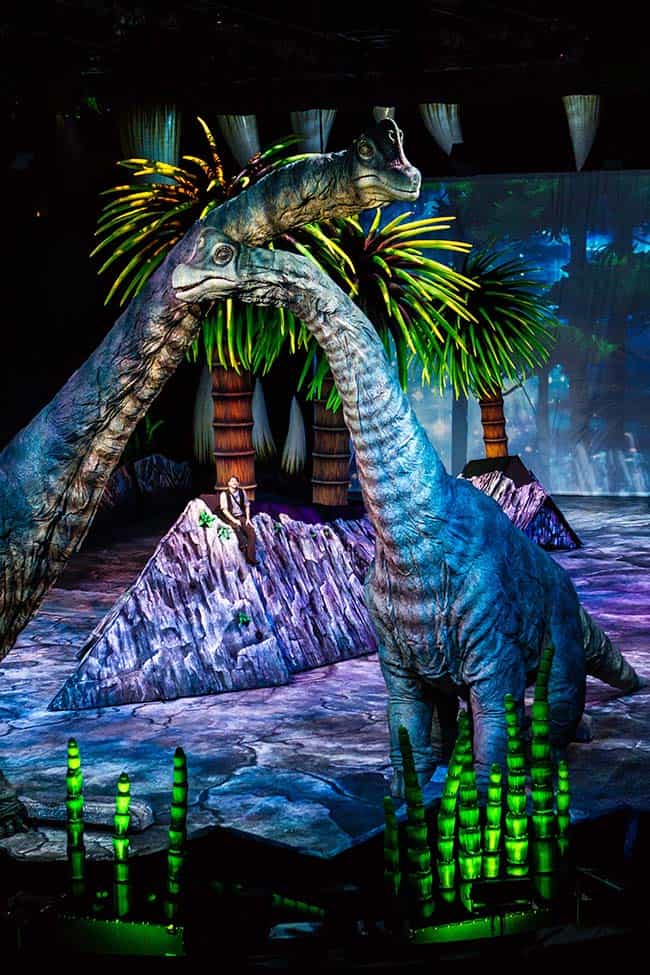 ten dinosaur species are represented from the 200 million year reign of the dinosaurs. some of the favorites include the Tyrannosaurus Rex, the terror of the ancient terrain, as well as the Plateosaurus and Liliensternus from the Triassic period, the Stegosaurus and Allosaurus from the Jurassic period and Torosaurus and Utahraptor from the awesome Cretaceous period. the largest dinosaur of the show, the Brachiosaurus is 36 feet tall, and 56 feet from nose to tail. it took a team of 50 engineers, fabricators, skin makers, artists, painters, and animatronic experts, a full year to build the production.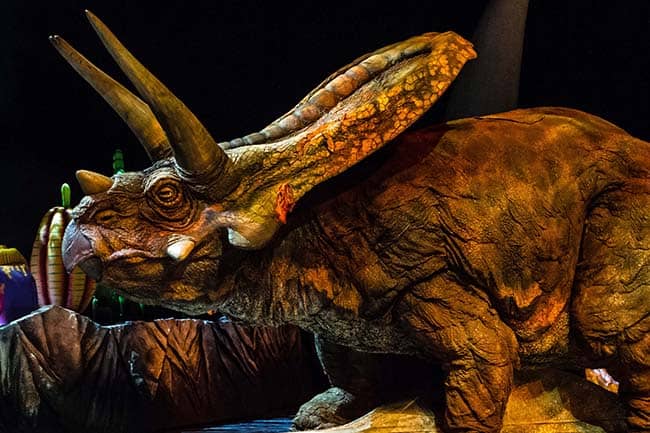 this show is awesome for kids, and families alike. i had an opportunity to preview it and meet the dinosaurs unclose, and was amazed at how life-like they are. i am so excited to share this show with my boys, and hope kids across the southern California will get to experience it as well!
Walking With Dinosaurs
STAPLES Center
1111 S. Figueroa St. Los Angeles, CA 90015
Thursday, September 11th at 7:00 pm
Friday, September 12th at 7:00 pm
Saturday, September 13th at 11:00 am, 3:00 pm & 7:00 pm
Sunday, September 14th at 11:00 am & 3:00 pm
tickets
on sale now at ticketmaster.com or (800) 745-3000
{ Disclosure: Vouchers are provided by Staples Center. As always, all thoughts and opinions are my own. }