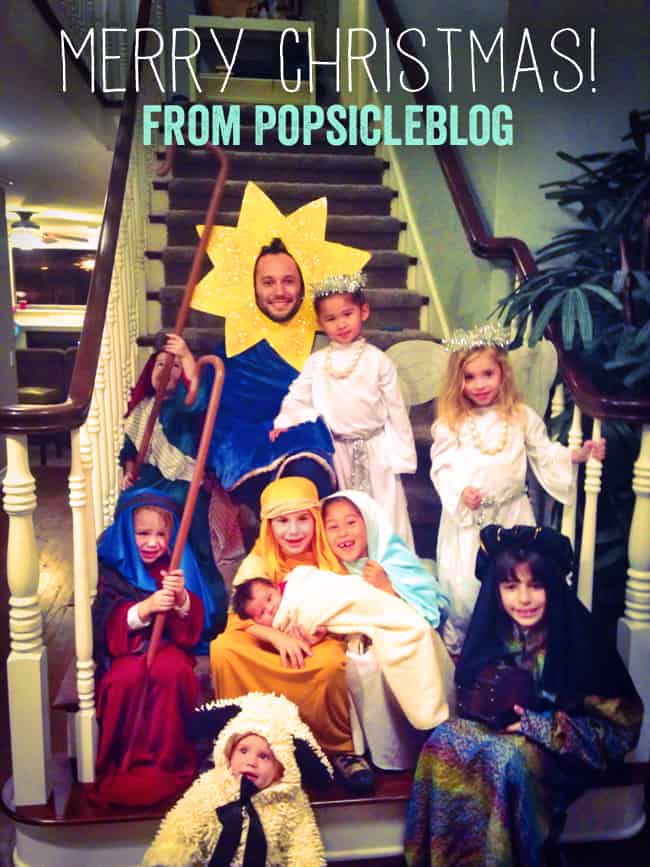 Merry Christmas and Happy Holidays from popsicleblog! i hope that you were able to get some time to relax and enjoy the season. i know for me, although there were bits (big bits) of chaos here and there, and times i felt like this year was much more busy than the last, there were also times when I was able to let go and live in the moment. it was those moments when i was able to reflect on what was really important.
spending time with family and friends is what i wanted most this season. here is our annual nativity photo with the cousins (and my brother who insisted on being the star LOL). although it was nearly impossible to get all those little ones to look at the camera and pose on cue, there is a tender sweetness i find from this photo. for me, this is what Christmas is all about. and  hope that you too, were able to feel the happiness of what Christmas means to you this season.
Merry Christmas…may your days be merry and bright!